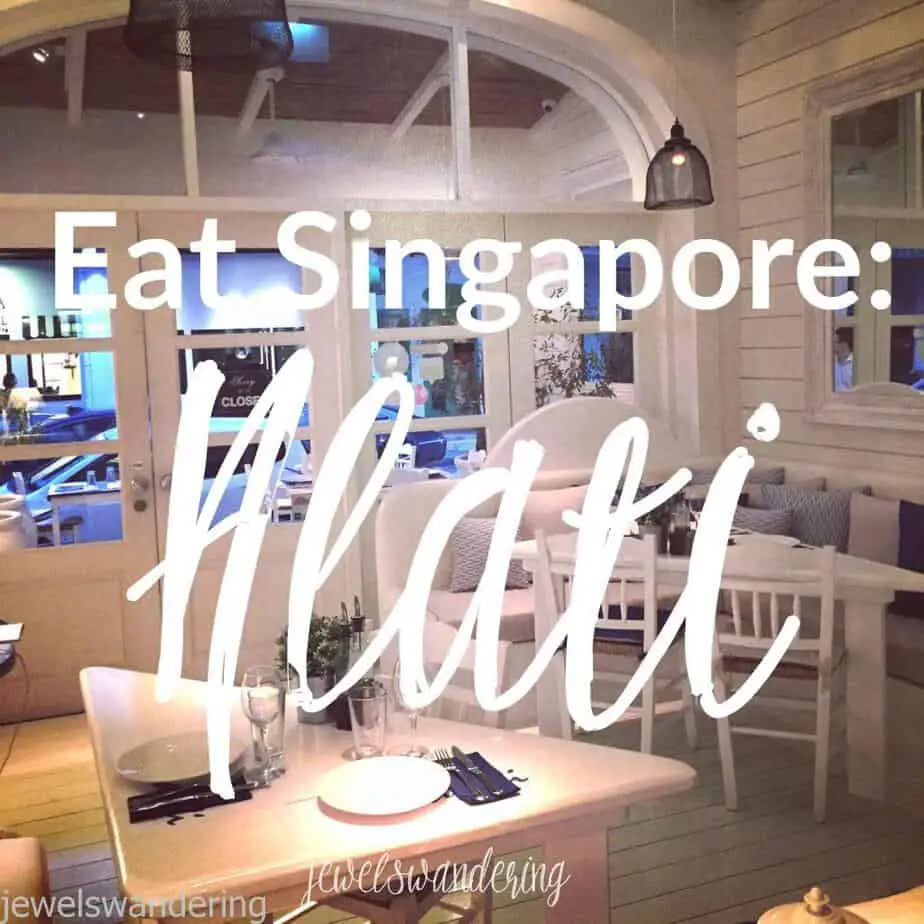 Eat Singapore: Alati
Have you been to Greece? I have, sort of.  Sort of because Singapore's newest Greek restaurant, Alati, transports you there.  But sadly, I have yet to grace Greece with my fabulous presence. HA I'm so jealous of all you people who are currently there or are going.  Thanks, Facebook, for rubbing it in! And yes, Ana, I'm looking at you!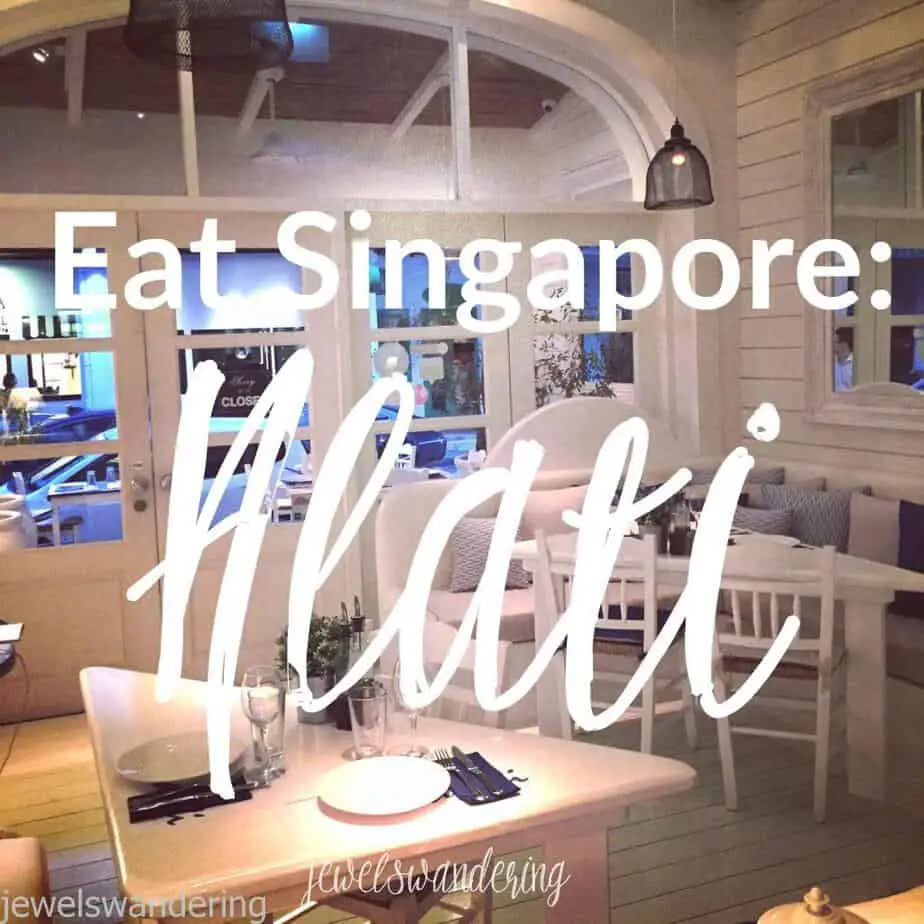 Anyway, as far as I know, there is one other Greek restaurant in Singapore – Blu Kouzina – which is so.damn.good.  But I haven't been there in a while and Alati hit the spot. So without further adieu, please, come in and take a seat.
I came here with my friend, Bex.  It was her birthday party on the boat that I went to last month! I met Bex through a mutual friend, Kate, when she first moved down and we hit it off right away. Turns out, Bex and I used to work for the same company back in London, although sadly we did not know each other then.  I tell you, this world is truly small!  As for Kate, she is currently living in South Africa – another country I am itching to get to! 
The best thing about this restaurant is the decor.  I love that they recreated Santorini in this space and it's got a chill vibe to it.  I love the white washed walls and floors; the accent pillows give it a homey feel and the blue paper place mats gives it that Greek vibe.  It's a cute place, am I right?
We started off with the mandatory hummus, tzatziki and fresh pita bread.  Um, yumms! I do really love their tzatziki – really light but full of flavor.  And if I see any grilled halloumi on the menu, I am all over that like a bad rash. Eww. Ok, maybe I shouldn't use the word "rash" when it comes to describing something delicious.  But goodness, we all need squeaky cheese in our lives, right? RIGHT? Hehe Sorry, I'm in a weird mood today!! The halloumi came and we did gobble it down.  But I'm not sure if it was $20 worth of halloumi.  Just saying! But hey, that's Singapore dining for you.. ARGH!
Ok, moving on then..!
For our mains, I went with the salt baked sea bass. To me, this is the winner of all the dishes I've tried here (I had come here for Ana's birthday dinner in June).  In some ways, you can't go wrong with salt baked fish. It was definitely not cheap, but it was delicious.  Super moist and flavorful. It hit the spot and it was actually too much for just one person so I ended up taking it home with me.  
Bex went with the chicken shish.  The menu said potatoes, yet fries came out.  Which ok, fries are potatoes, but then they should have been labeled as fries! I know, semantics, but… They were ok, I did steal some off her plate.  I would have preferred rice with that meal, but hey! I'm not the chef! The chicken, she said, was good – tender and moist.  I ate it last time I was there and from what I recall, it was yummy.
All in all, its a nice little place.  The food is pretty good, the ambiance is awesome, but it is slightly over priced; you're kind of numb to the prices after a while since it is what it is .  But the location is great – it's on 73 Amoy Street.  In fact, Amoy Street is in the middle of a revival of sorts.  A few restaurants have relocated there and the bar from New York – Employees Only – have also taken up residence there.
Would you come here?