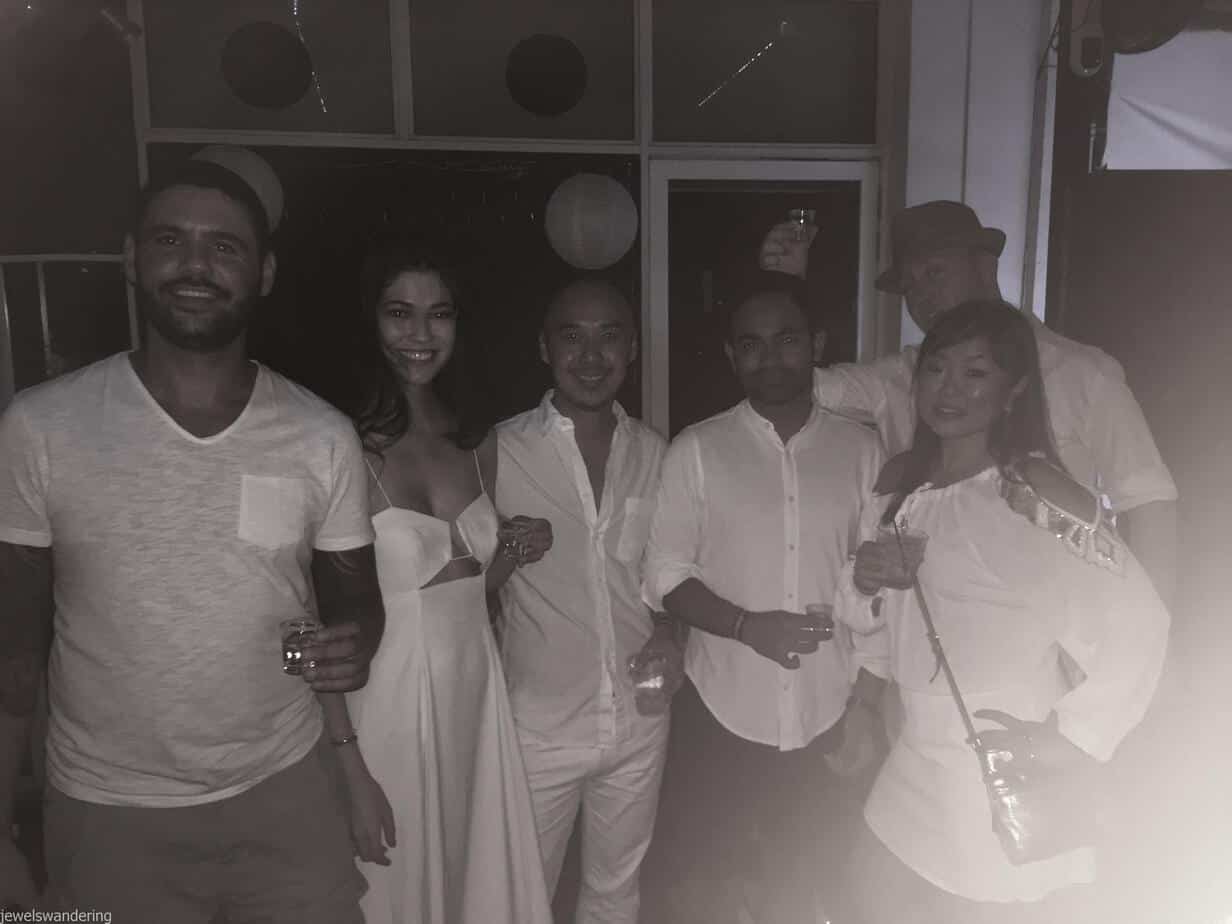 June Social
Phew! June was one heck of a month and what a way to end the first half of the year.  It was a month filled with so much celebration, laughter, good food and friends – what more can you ask for?  I am truly blessed to have met the most amazing people in Singers and have the privilege of calling them my friends family.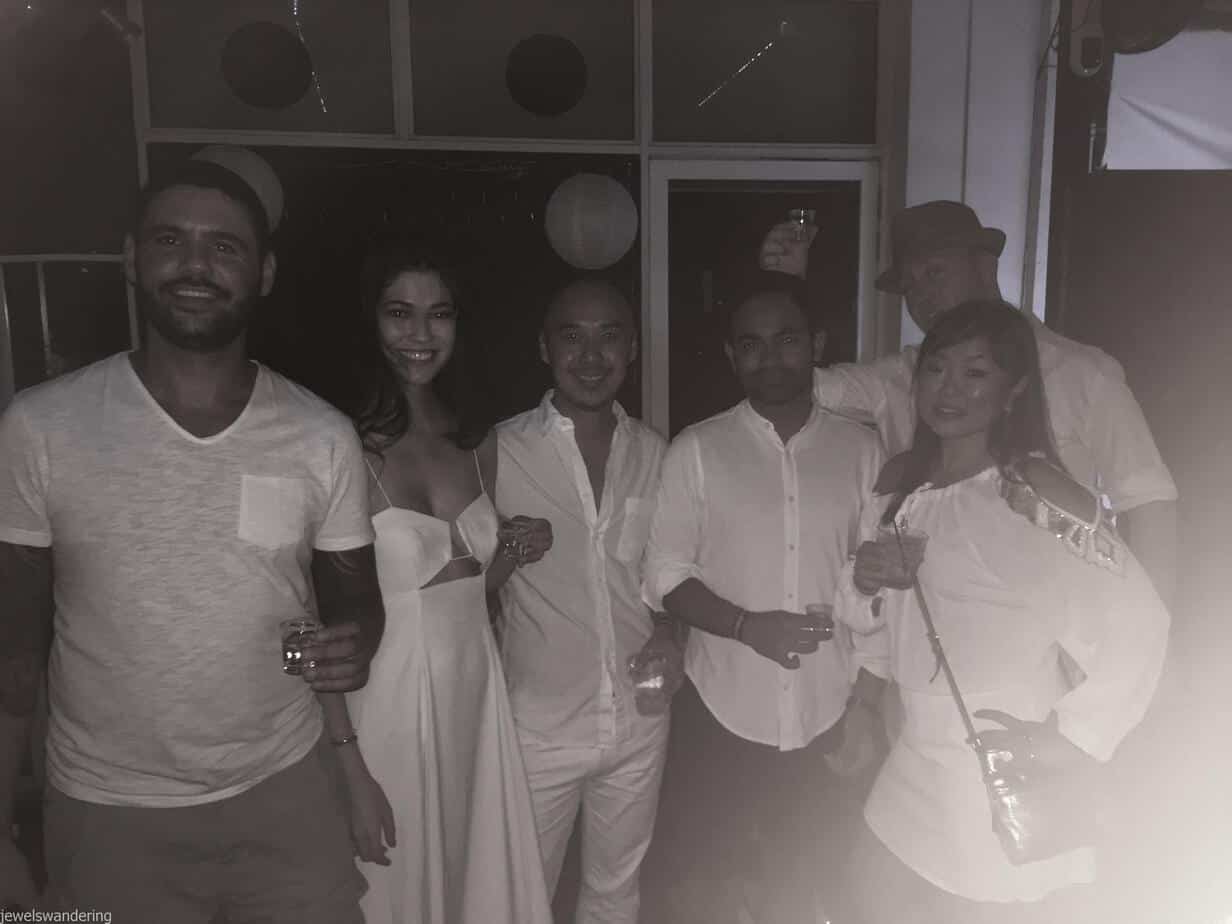 We kicked off the month celebrating Julien's birthday.  His beautiful wife, and my fellow Brazilian bombshell, Rose, threw him a white party that will not be forgotten! We were treated to a Brazilian BBQ buffet feast which we then had to work off on the dance floor.  
The next day was Julien's actual birthday, so we gathered for another food extravaganza at the Raffles Hotel for champagne brunch.  Finally! I have managed to cross off another item off my bucket list… Which reminds me, I really need to an updated list! You guys, I ate a whole cow to myself.  I had never eaten so much food in my life, I actually got sick afterwards.  Oops.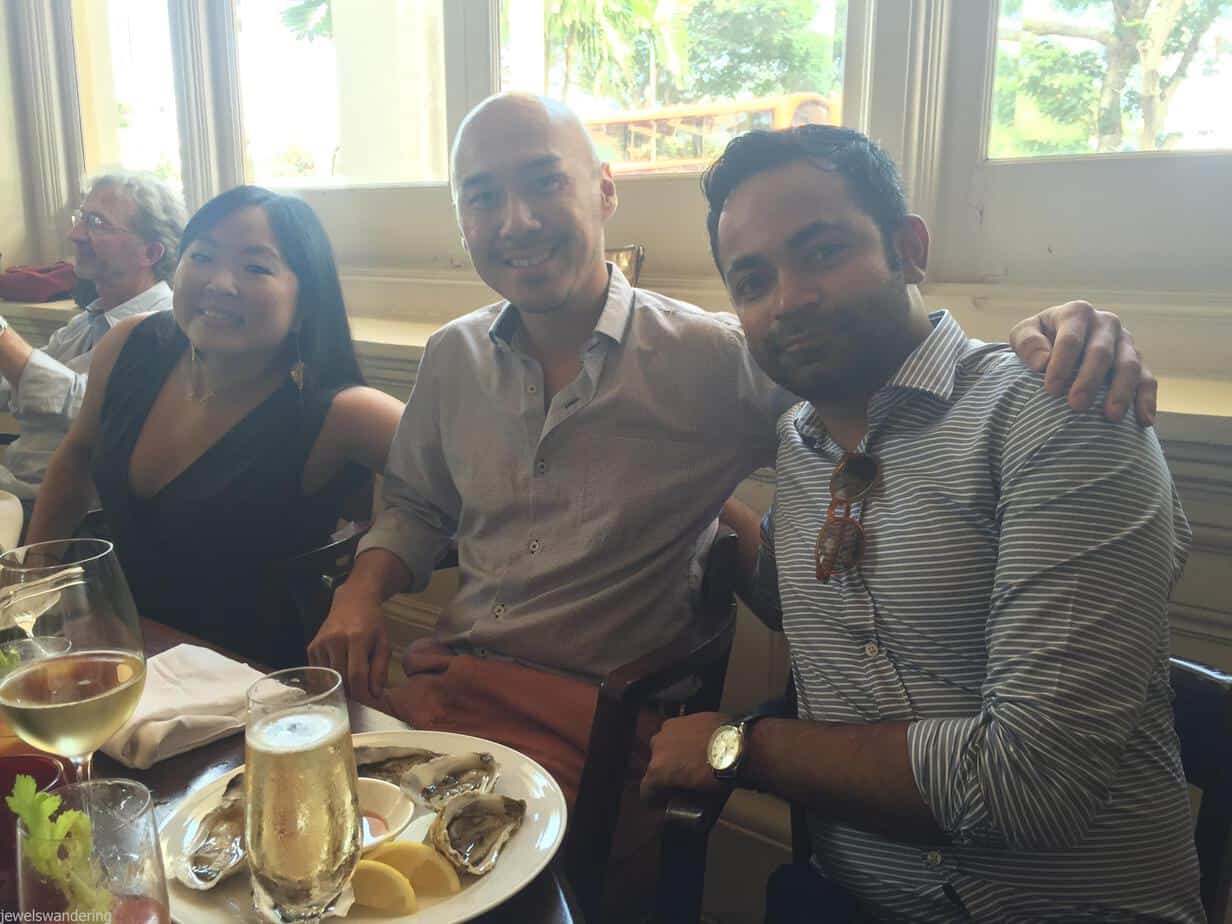 After that weekend, I really had to hit the gym hard as the following weekend was another one celebrating Bex's birthday followed by Ana's birthday dinner.  All in ONE day.  I barely survived! For some reason, I have no pictures of Ana's birthday dinner so you'll just have to use your imagination!  For Bex's birthday, we headed out to the sea.  Even with the overcast weather with some rain, we all had a ridiculously good time.  
I think I stayed in bed for most of the following day. I need to remember I am not 23 anymore… And that following week, I could only be found in the gym after work.  Yep, my metabolism is definitely not working as well as 23. Sigh. But no rest for the wicked as the next weekend, the rains brought my gorgeous, fiery red head, Ali.  I had last seen her in London in December and she has since relocated to Siem Reap, Cambodia.  I tell you, once an expat, always an expat! What a weekend! 
The following weekend I finally managed to catch up with my good friend, Dom.  I met up with him and his mates to watch the Poland vs. Switzerland game for Euro 2016.  He made a point of telling his mates that we are on a 3 month cycle – where I only have time to catch up every 3 months.  Ok, Dom.  Point taken! Sorry for grainy photo for your debut on my blog, Dom.  Next time we'll take better pictures! 
Speaking of only meeting up every 3 months, the winds brought Elie over from Zurich.  He used to live in Singapore but sadly left us for fairer climes.  Elie, I'm still waiting for you to hire me so I can move to Zurich too!! Well, with Elie in town, the group reconvened for a leisurely Sunday brunch at Culina. And because we are still trying to master the art of being an adult and utterly failing, we then moved on to PS Cafe for their monthly wine tasting event.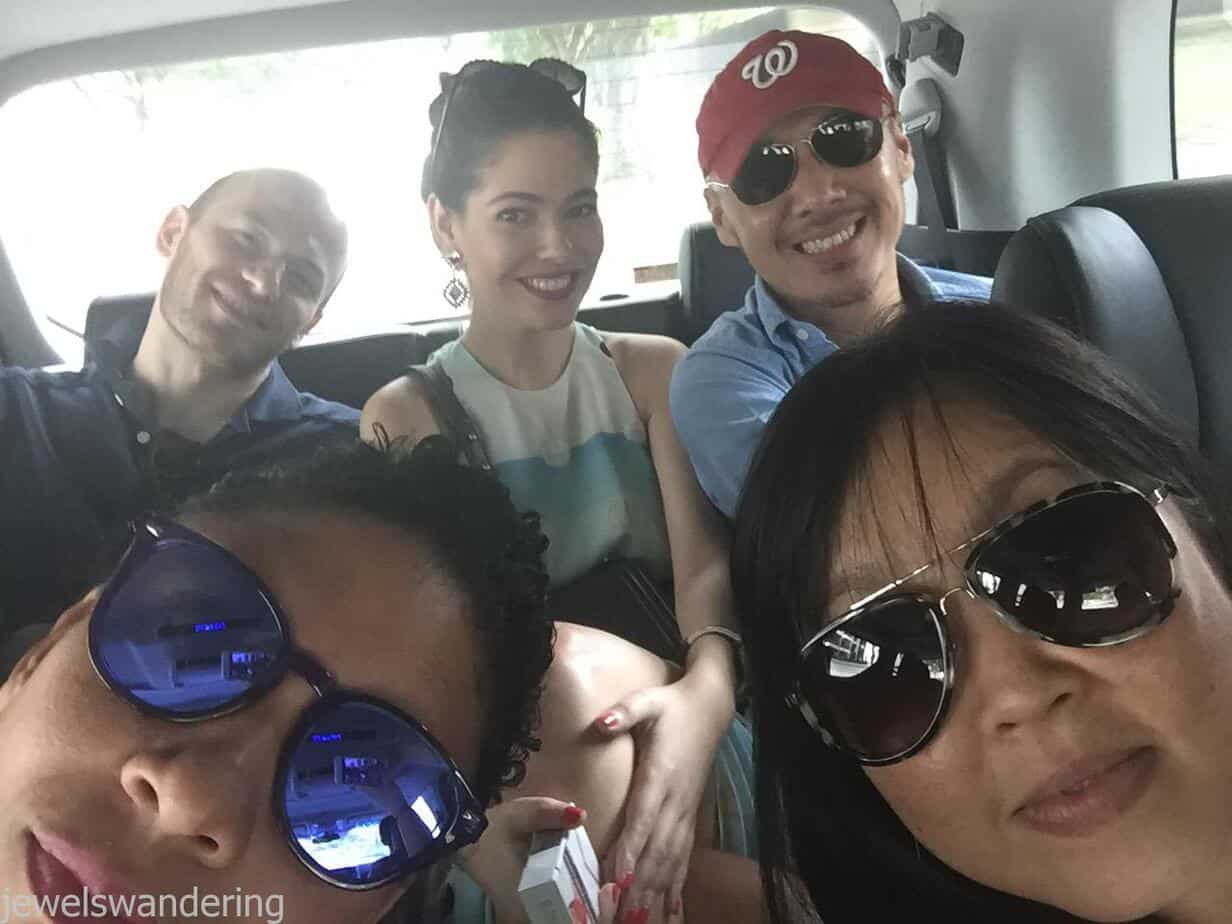 Lastly, I ended the month with cocktails at Spago and dinner at Cut with my beautiful girlfriends. Would you believe two of them are new mamas? You would never be able to believe it because they look so damn beautiful! And those cocktails are oh-so-pretty!!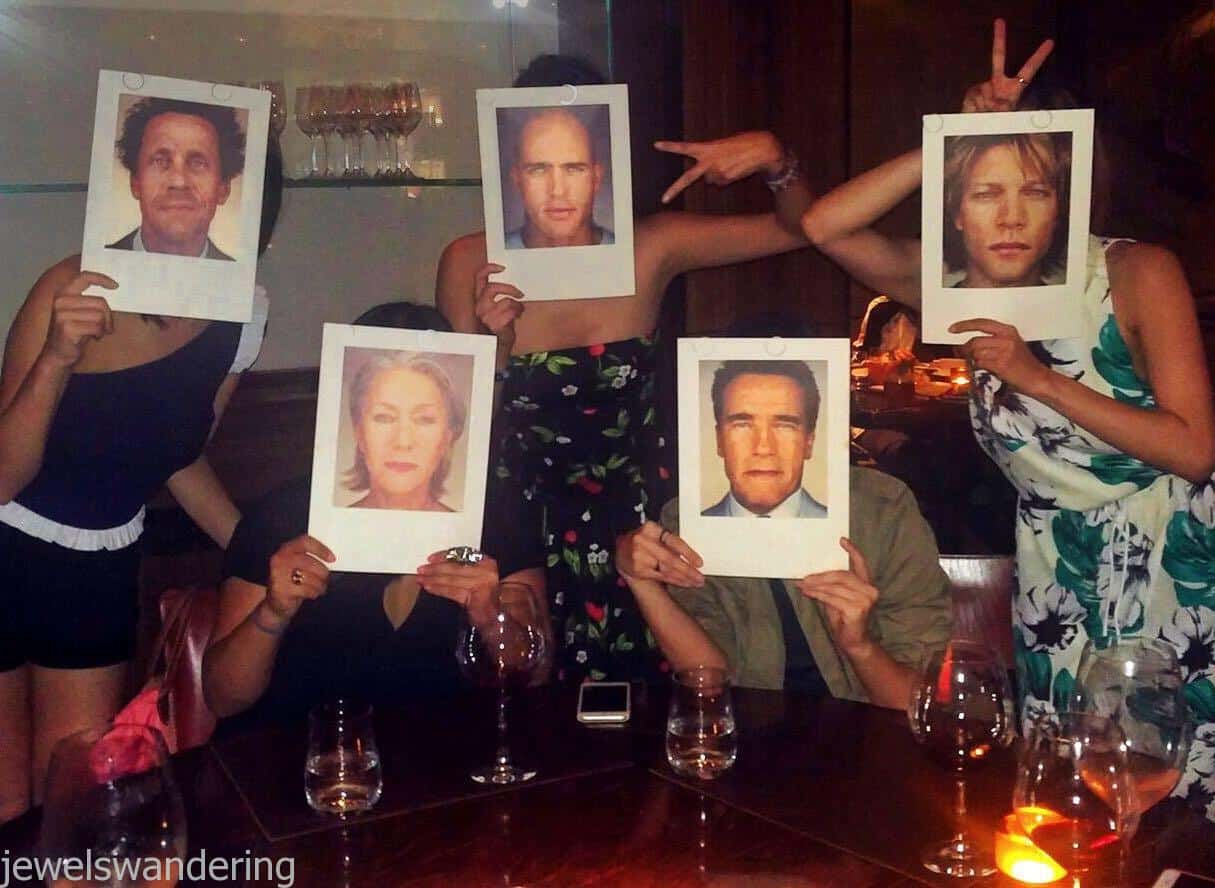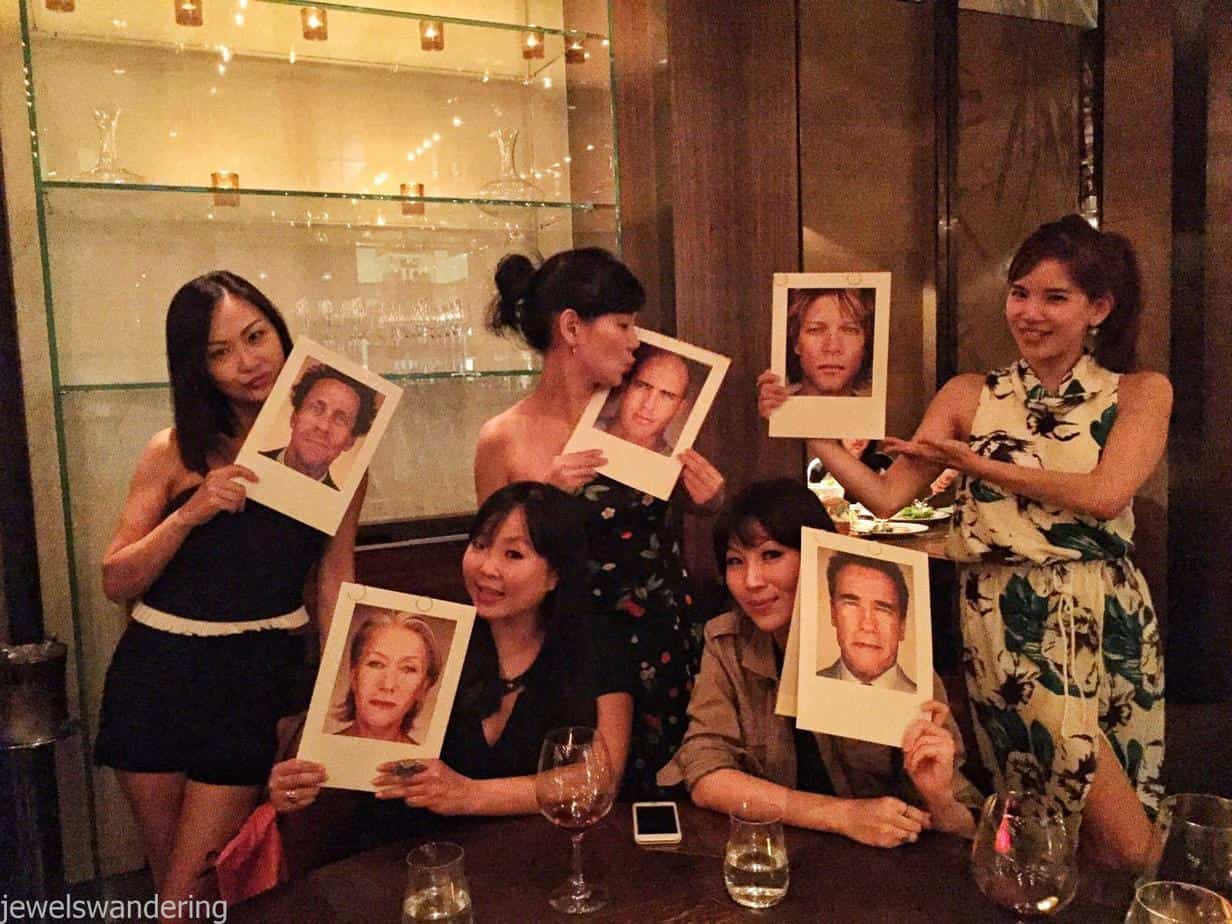 June, you tired me out! And my wallet is definitely a load lighter! But you were one hell of a month!! Right, July, you're here and I will go into hibernation and save my pennies!
Oh, I do apologize for the less then stellar quality of these pictures.  But you know, real life.
Hope everyone in the US has an amazing 4th of July weekend! I, too, shall be celebrating on Monday.  "Murica!!  Oh, ok, I'll go into hibernation after the 4th…