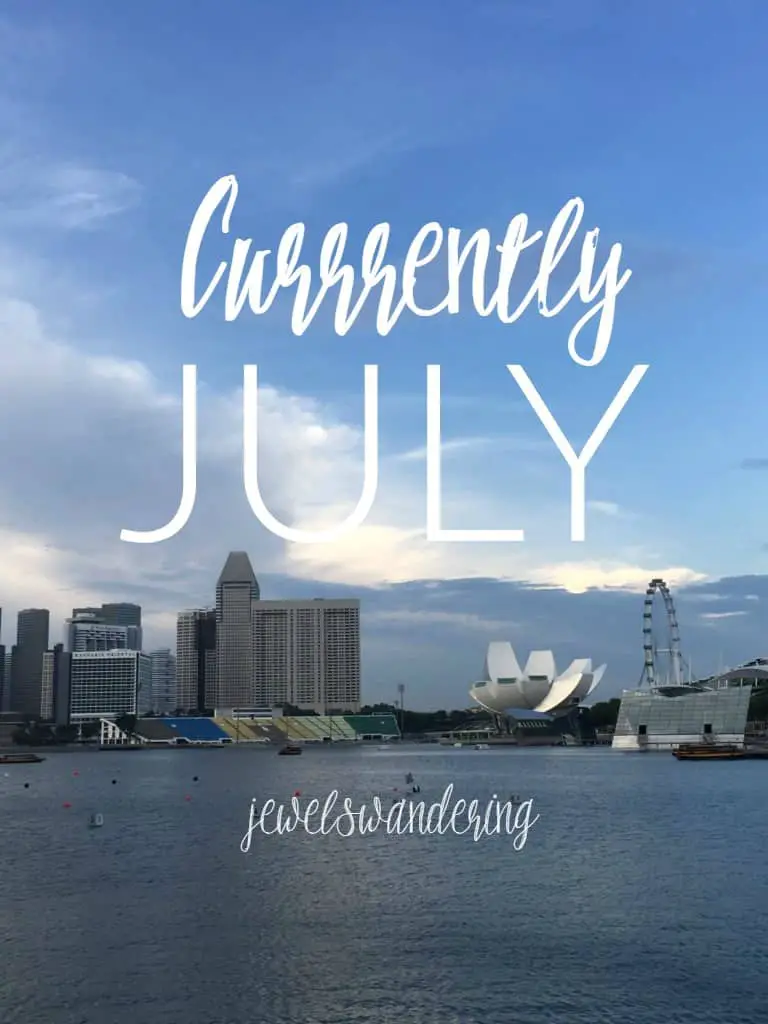 We are squarely into the 2nd half of the year, the 4th of July is now just a memory – argh! I'm telling you, July will pass us by in a wink of an eye.  I wish I were lying, but just saying.  And on another note, not to be depressing, but I am truly heartbroken with the increased bombings by ISIS.  There is so much I want to say, but I won't use this forum as my soap box.  Anyway, let's get on with July's "Currently" post: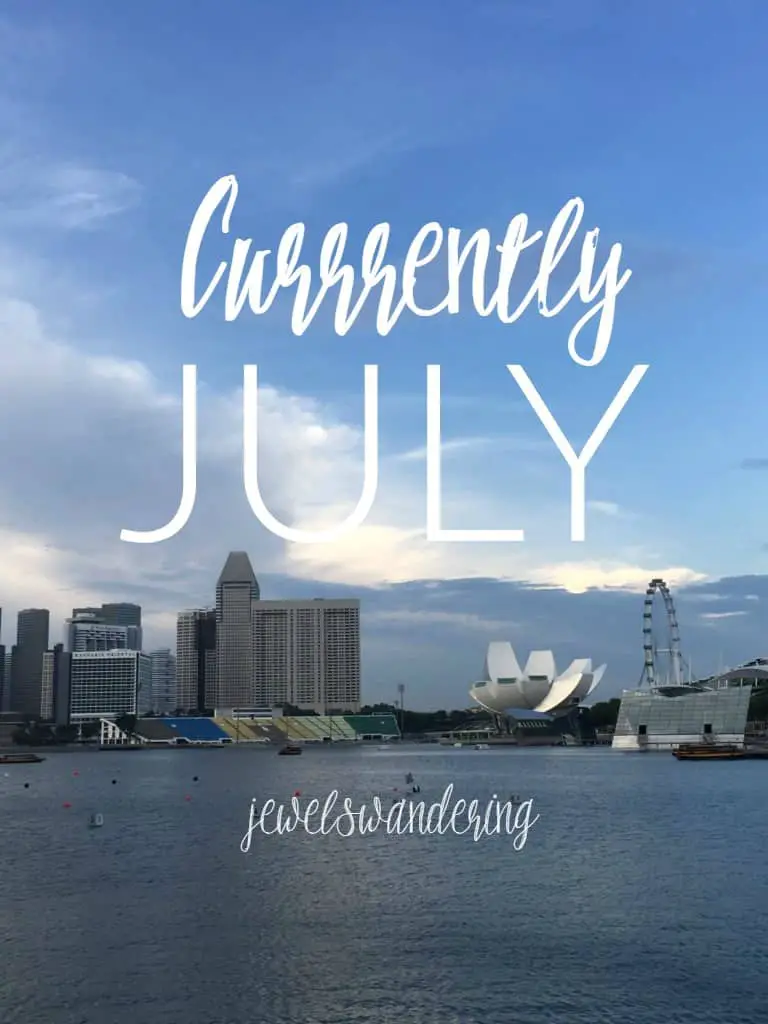 Toasting: My beautiful friend, Yasemin, has just gotten engaged!! Yay!! I'm so happy for her and her man, Max! And in a few days, it's my Dad's birthday.  To both of you, I am sending lots of love.  I miss you both!!
Going: My tickets have been booked! I will be heading up to Cambodia later this month with my girlfriend, Cathrin, and we're going to go spend the weekend with the lovely Ali! YAY! This will be a super fun weekend away visiting Ali in her new country. It'll also be interesting to see how much the city has changed since I was last there in 2007!
Smelling:  My assistant likes to constantly spray perfume on herself so I am constantly smelling this scent waft over.  It's not a bad smell, it's rather pleasant but when you have to smell it a ten few times a day, it starts to be a little obnoxious.
Wearing: My friends know that I have a huge slight obsession with accessories.  I have quite a bit and I sometimes forget what I even have…. Well, I've rediscovered by massive black and gold hoops so I've been wearing it every day.  I forgot how awesome hoops can be!
Wishlisting: This smock top by this super awesome girl – Innika Choo.  I had the pleasure of hanging out with her a few times when she lived in Sing; she's that girl you want to hate but you can't. I'm also so in love with this flamingo print.  I keep coming back to it… My birthday is next month, hint hint!! 😉 Hmm, other then that, I'm just saving my pennies for my upcoming trips!
And that's another month of "Currently: July." Thanks to Anne over at In Residence  and Jenna at Gold & Bloom for hosting.  And if you haven't linked up, then you should!!
Here's to a more peaceful July… Sending everyone lots of good vibes – stay safe!
xx