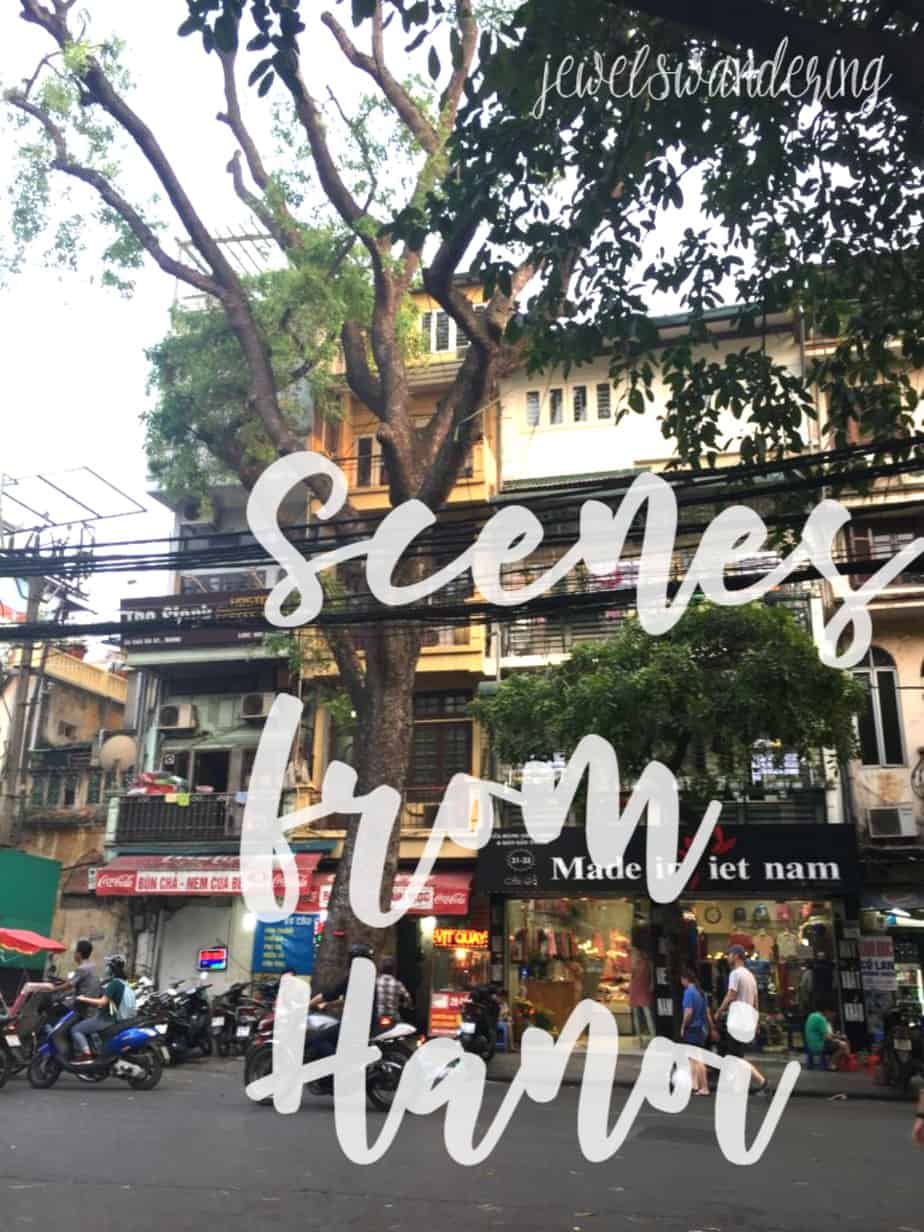 It's the best day of the week – Friday! Well, maybe Saturday is the better day? Anyway, I'm back with Day 2 of Scenes from Hanoi. If you missed Day 1, catch up here!
The plan of action for that day was to do some actual sightseeing that Hanoi does offer.  First up on the agenda was to hit up the Ho Chi Minh Mausoleum.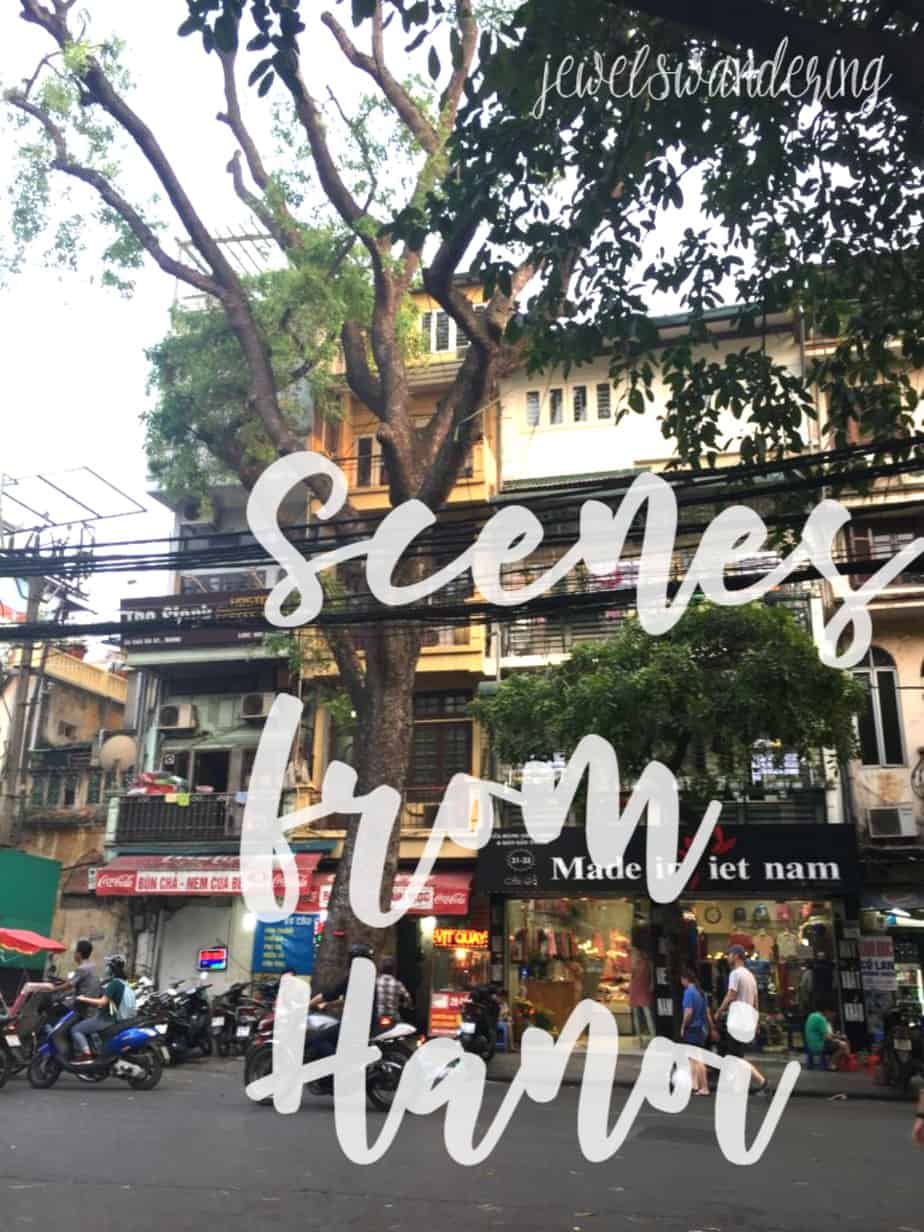 We woke up decently early that Sunday morning of 30 April and we indulged in the sumptuous breakfast buffet that was included in our room rate and then we were off with our respective motorbike drivers to the Ho Chi Minh Mausoleum.  It's always fun to catch the sights of a city from the back of a motorbike!
Did you notice that I specifically mentioned that that day was the 30th of April? The reason why I am dating this day is because it's actually a significant day in Vietnamese history and to American history as well. If you're a history buff, then maybe you already know what that day signified, but 30 April is known as "Reunification Day" in Vietnam.  That was the day the Vietnam War ended and when the Viet Cong troops captured Saigon, thus reuniting the North and the South from the Americans.
Maybe if I were younger, then I would have remembered this. But, my history knowledge has sadly left my brain over the years and so we were blissfully unaware of the significance of that day was. And our hotel concierge didn't tell us either, they could have warned us…
We arrived to the Ho Chi Minh Mausoleum and we saw the insanely long queues and we were thinking, holy guacamole, what the F is going on? We kept walking to try and get to the end of the queue but it was like 5km long. I kid you not. And the queue was mainly comprised of locals. You would also see the older men in their uniforms who had fought in the war waiting to get in and pay their respects to Ho Chi Minh. It was quite an experience to have witnessed this, though the experience would have been heightened had we actually managed to go inside.
We kept walking and we realized how long that queue really was. But since we were no longer planning on going in, we kept walking. We had a little shopping map and there was a store we wanted to check out by the West Lake which wasn't too too far. Well, it didn't look far on the map but it was a bit of a hike! On our way there, we wandered off a little side street and we stumbled upon this temple packed into what seemed like a residential area.
We didn't stay too long before off we went in search of that fans and lamps store. HA. Luckily it wasn't sweltering hot but we definitely walked a decent bit before finally finding this store. Umm. Yeah. It was not at all what we expected and it didn't even look open, so we carried on to walk by the edge of the lake.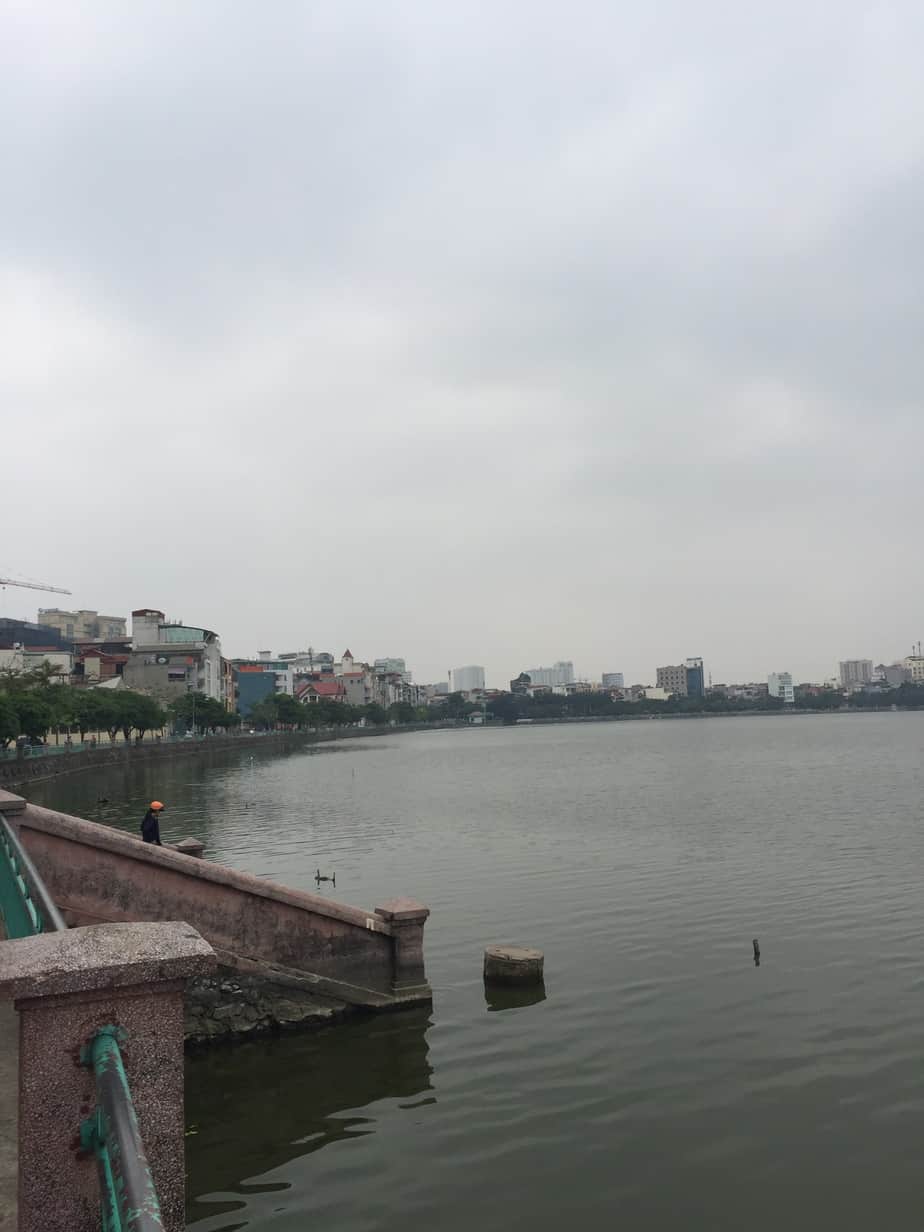 Apparently this is the area where the upper class of Hanoi lives and you can see that the houses were generally nicer and bigger. A lot of embassies were also found around this area.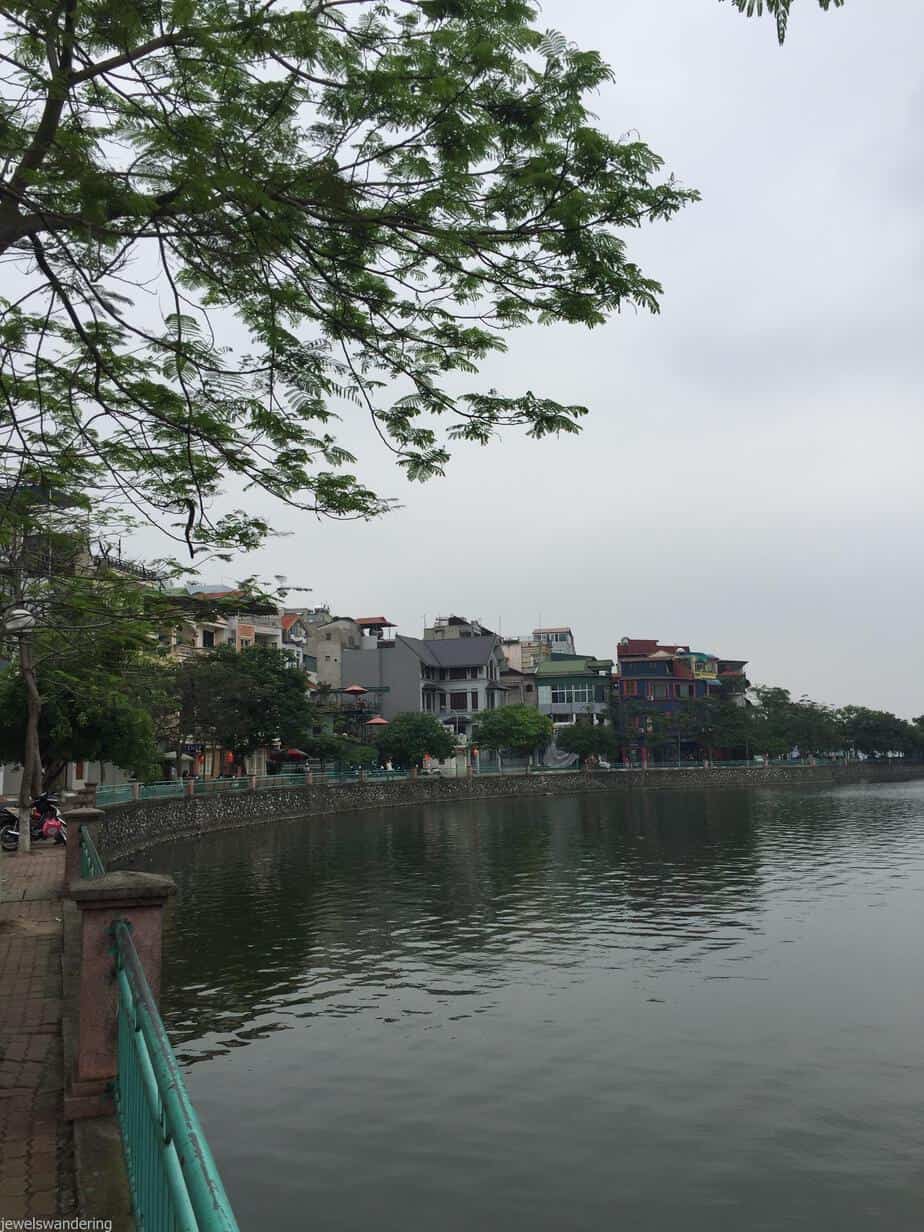 Walk, walk, walk…. Doo bee doo bee do. We did stop in at a cafe for a quick drink and to rest our feet for a bit.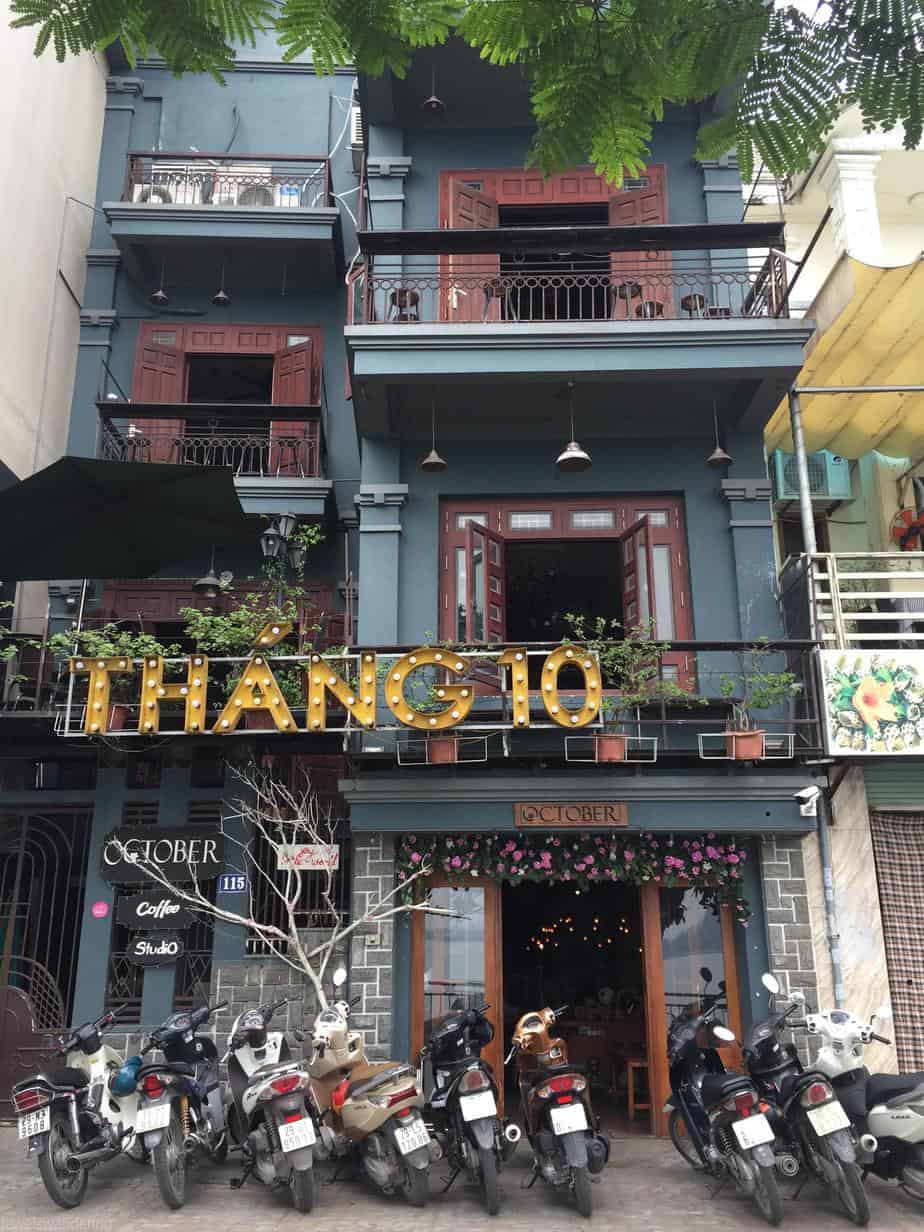 We then found our way heading down the main road back down into town and we found ourselves in front of the Presidential Palace. 
Mind you, the Palace was gated with guards who told me off for trying to take a picture. But I managed to sneak in a couple without the view being obstructed by the gates. We moseyed on and found that we were pretty much next door to the Ho Chi Minh Mausoleum. Well, when I say next door, there was a massive lawn separating us, but hey!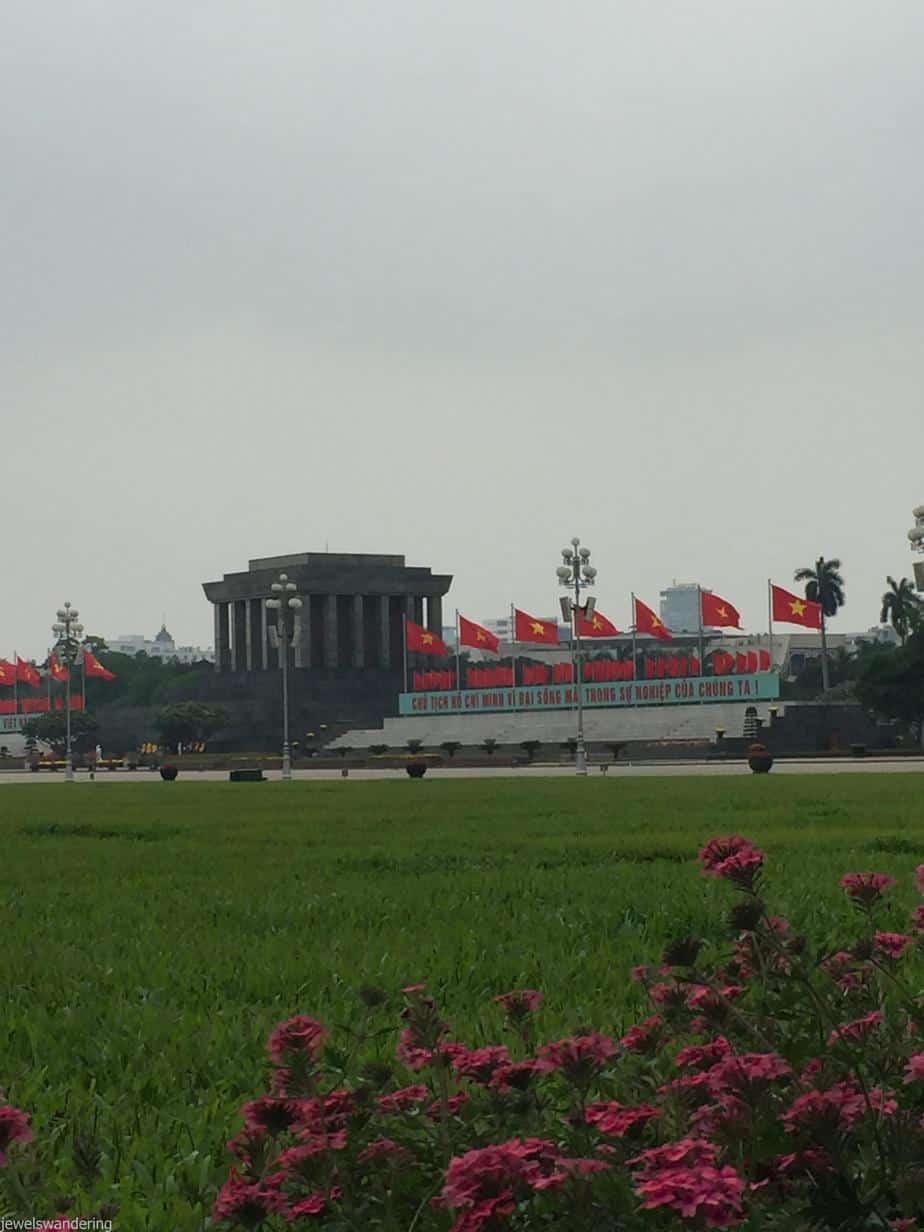 And again, this was fenced in so we couldn't get close to it. Kind of annoying, not really sure what the point of all that lawn is for? But alas, it was what it was and at least we got to see the mausoleum. Hurrah! Mission (sort of) accomplished!
Nearby the mausoleum is meant to be the One Pillar Pagoda but for the life of us, we could not find it. We walked and walked and circled back but our map was obviously incorrect.  Sadly, it was not meant to be seen by our eyes.
So instead we headed down to the Temple of Literature which is a Temple of Confucius and inside is Vietnam's first university dating back to 1070!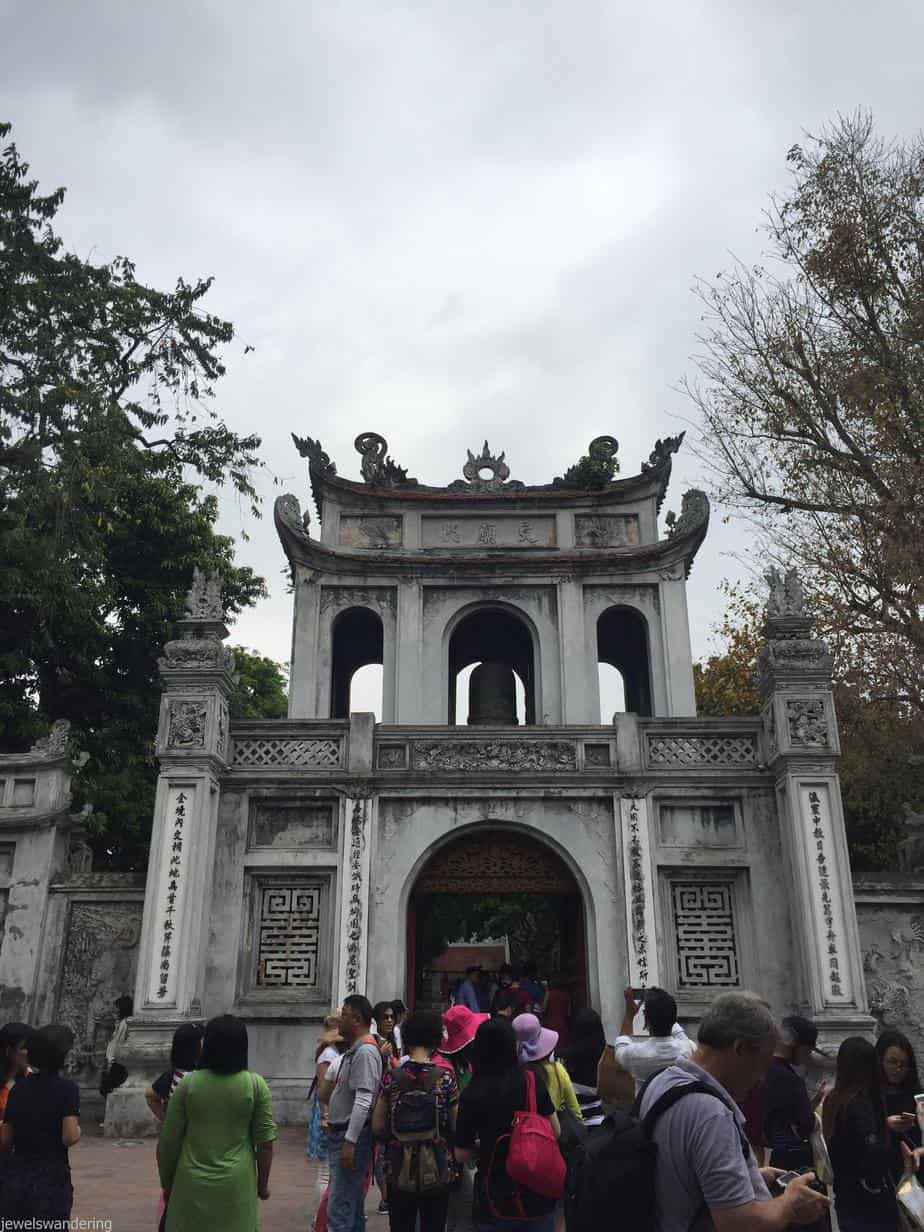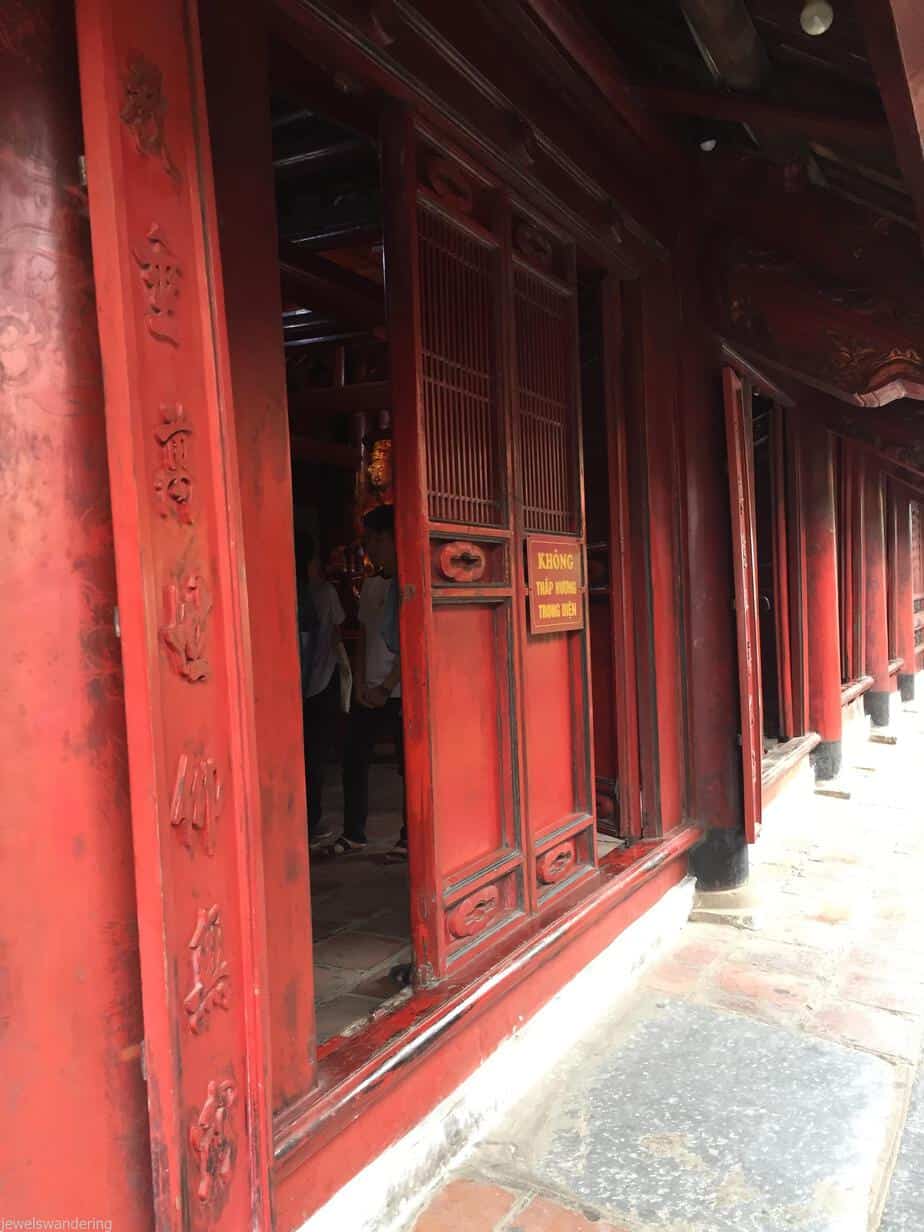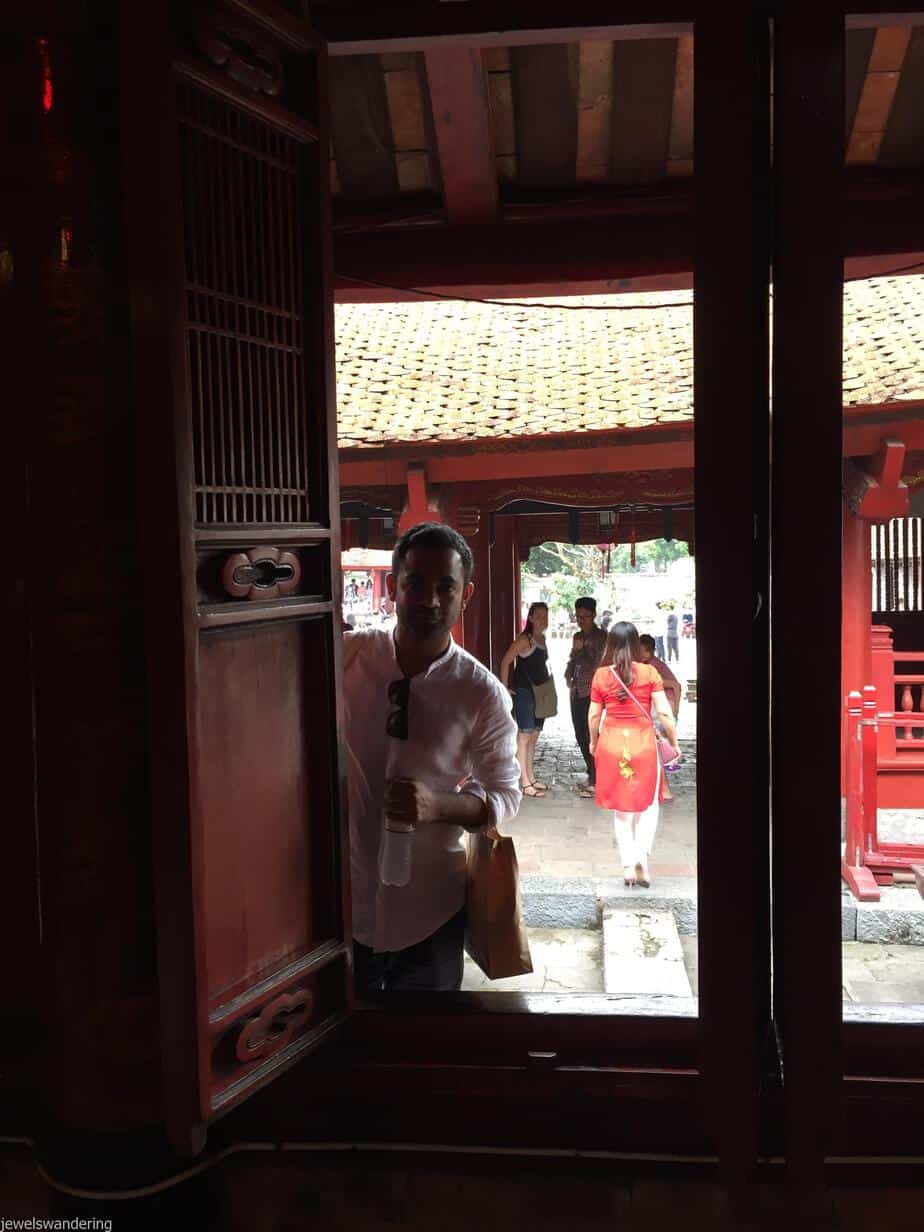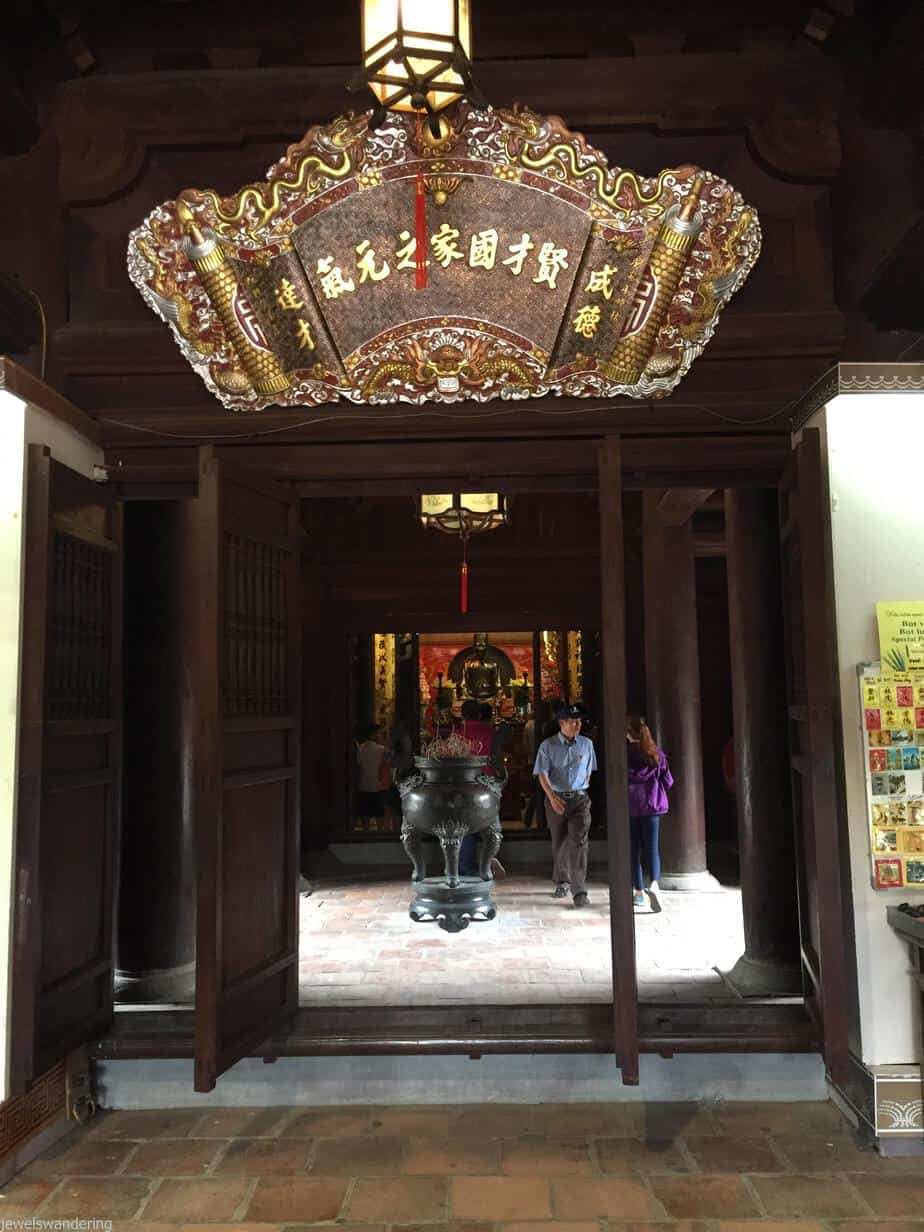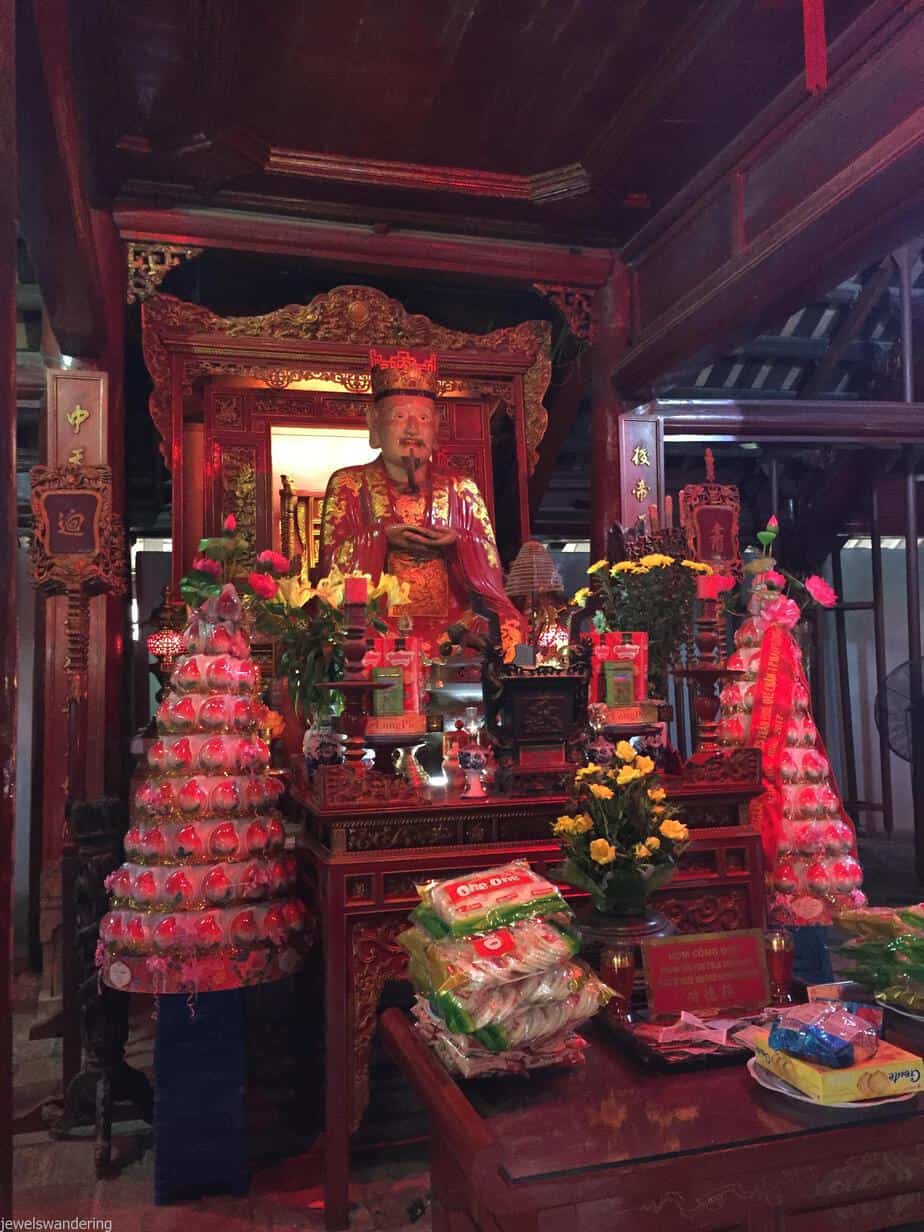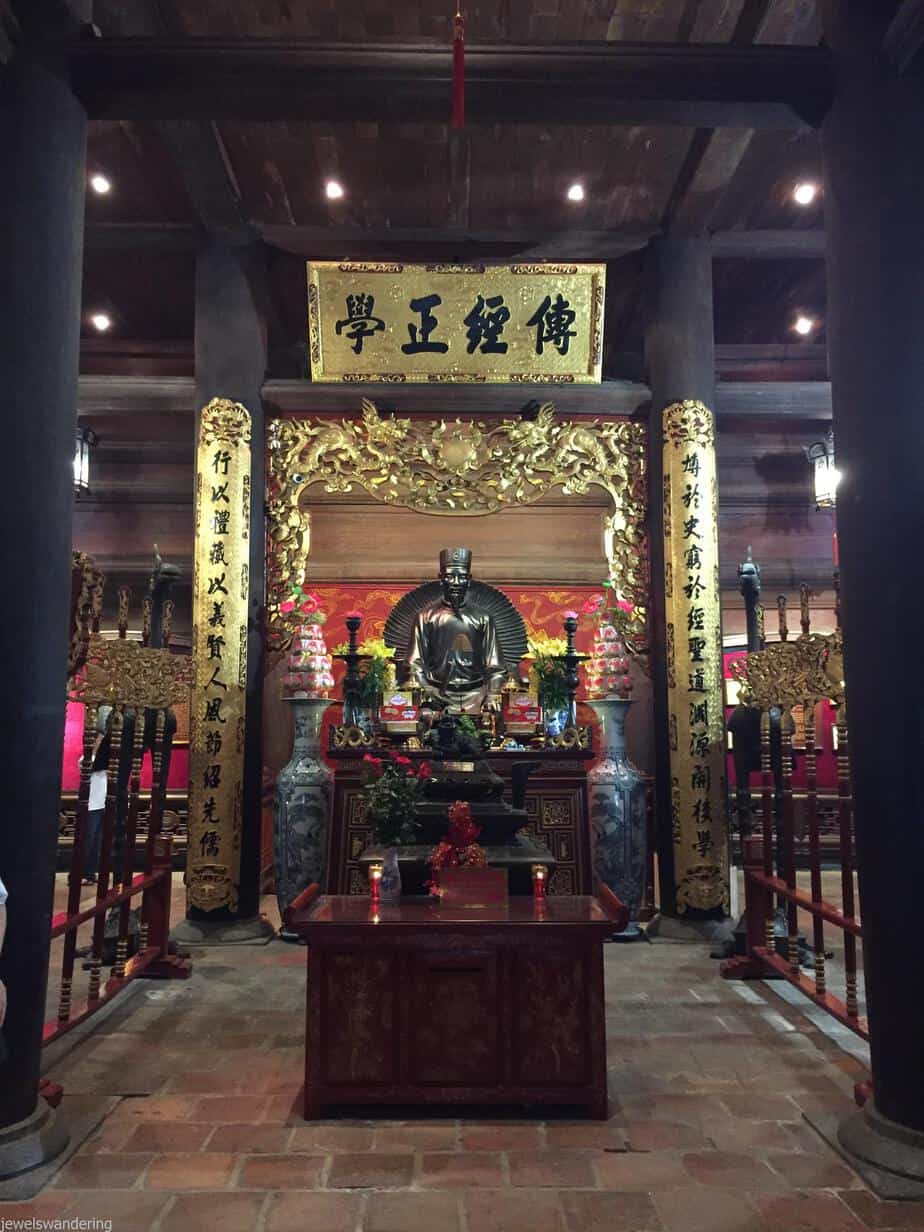 There is also some good shopping to be done by the Temple of Literature and Bhavesh picked up some nice linen shirts. By then, we were starving and we stumbled upon Quan An Ngon.  Apparently, its a must go for foodies in Hanoi looking for yummy street food in a clean environment. 😉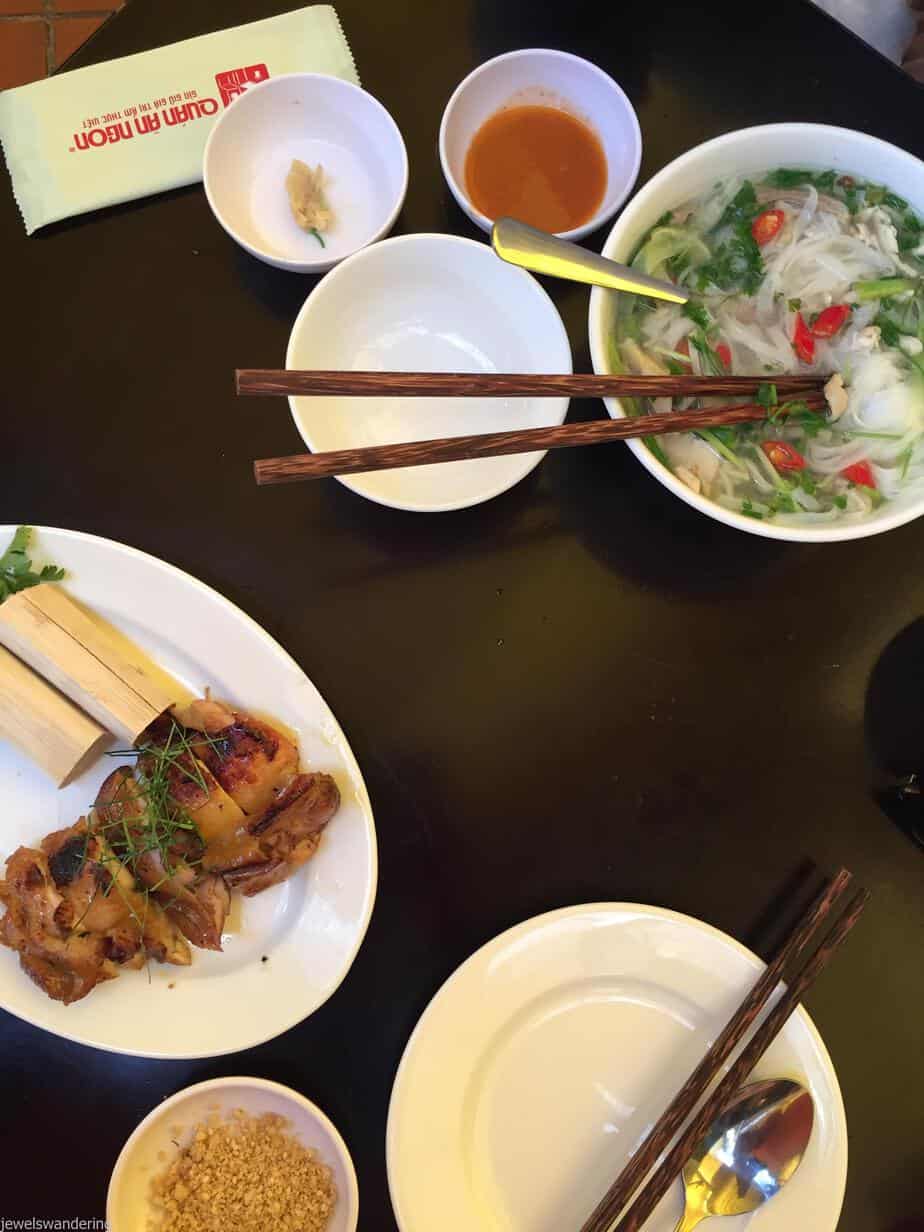 With full bellies, we carried on to the Hanoi Rail Station. Well, actually we didn't go to the actual train station but we wanted to see the railroad tracks that run in the street.  People's front doors open into the train tracks. Crazy!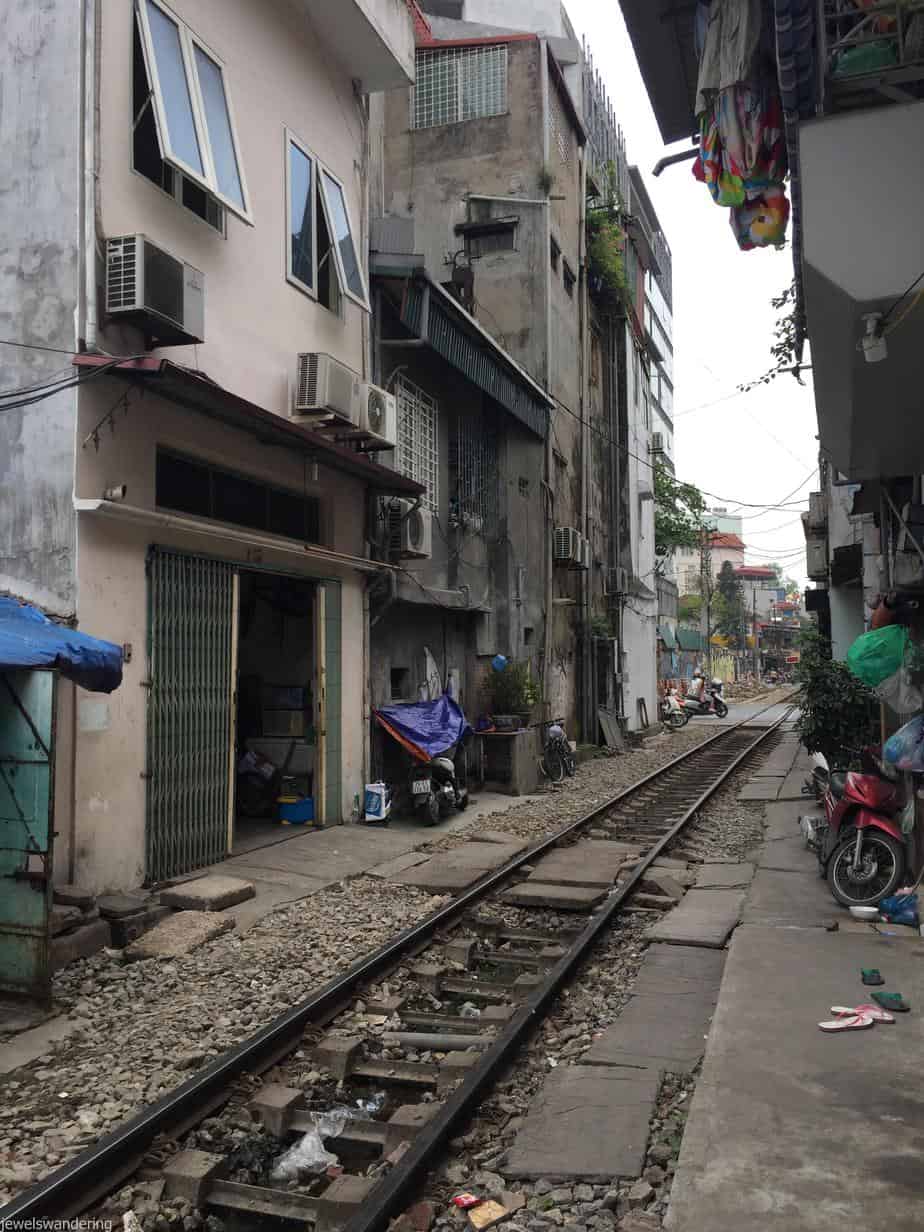 Unfortunately, we did not see any trains go by.
Moving on, I wanted Bhavesh to see this beautiful Catholic Church that I had seen last time I was in Hanoi more then 5 years ago.  This is St. Joseph's Cathedral.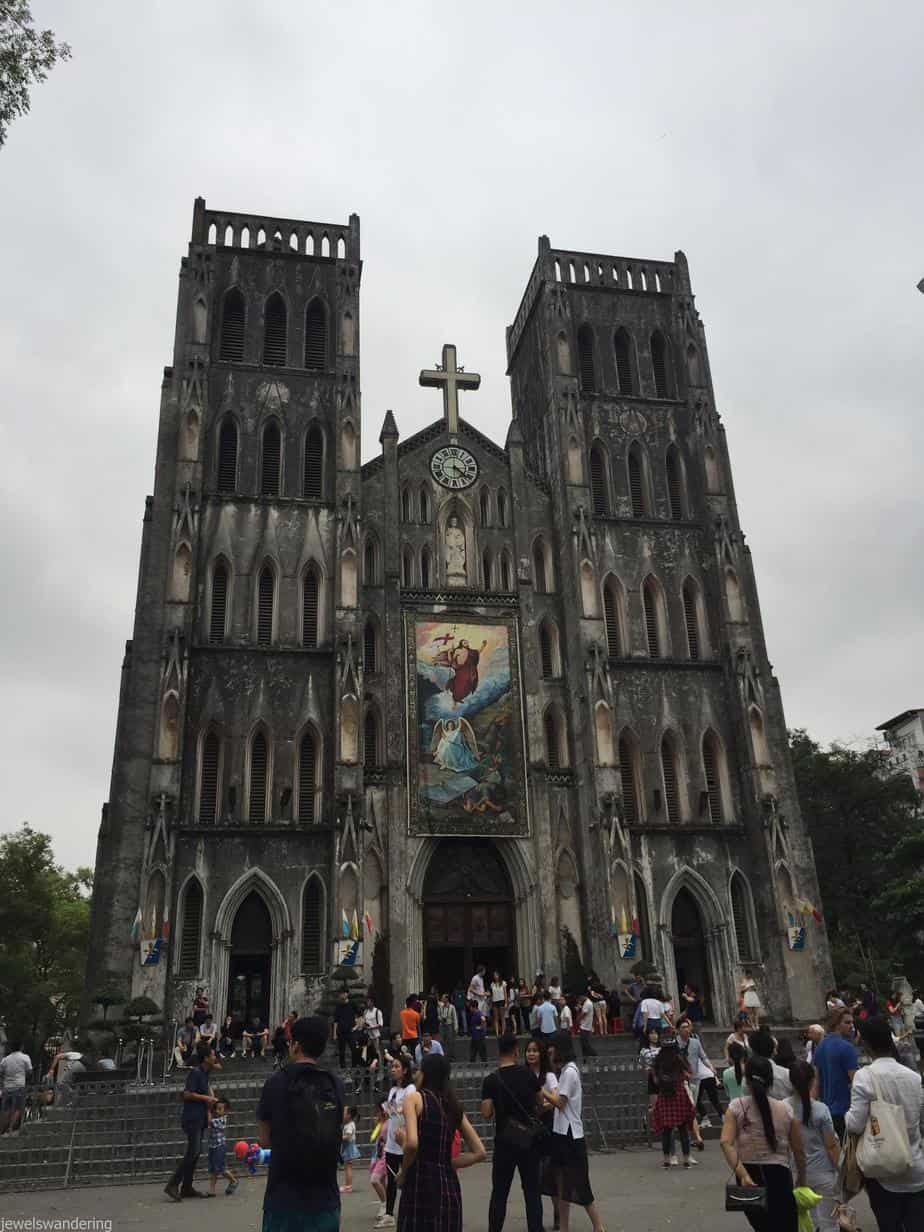 I was shocked at how much the area around St. Joseph's had changed. When I was there, there was nothing around it other then the church. Today, you'll find a ton of boutique hotels, restaurants, cafes and boutiques and it was heaving with people. Kind of crazy!!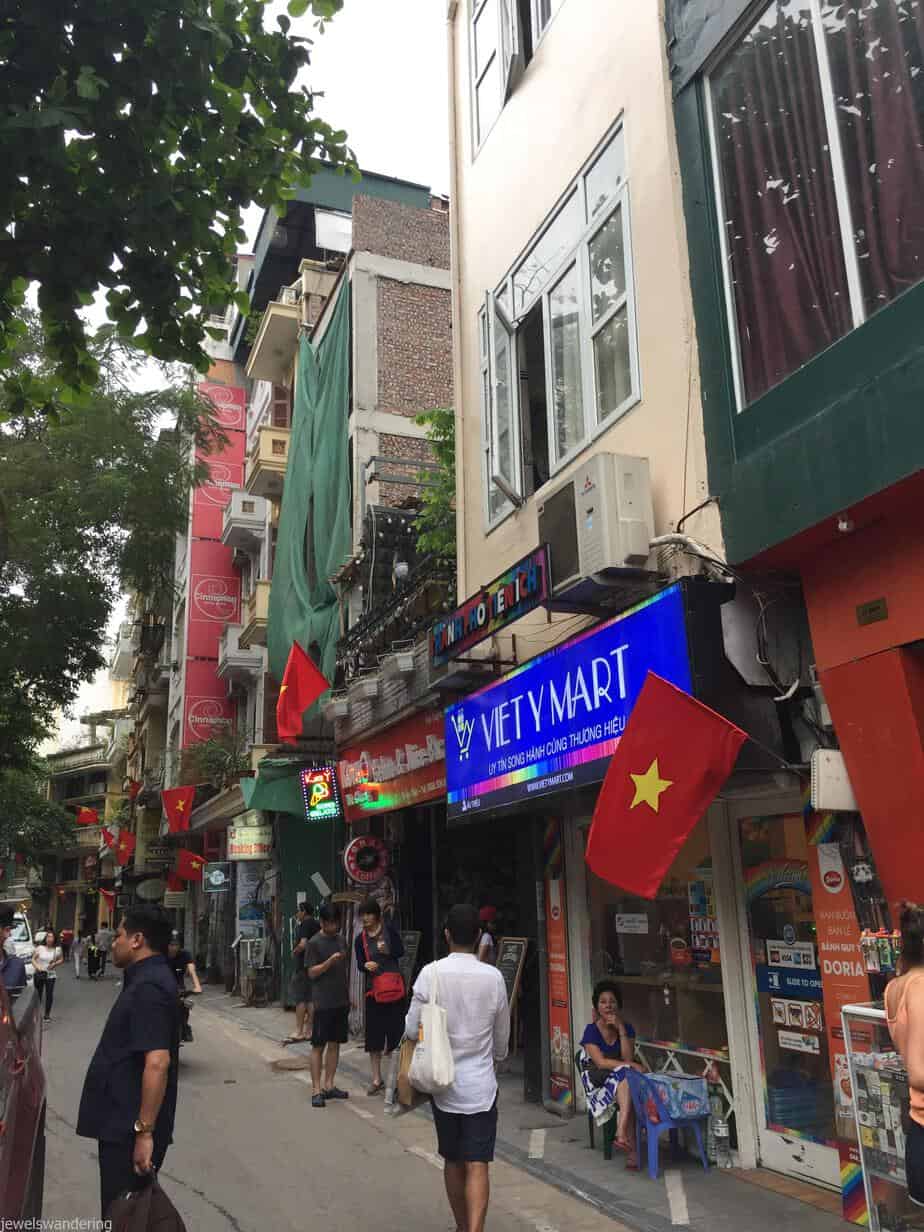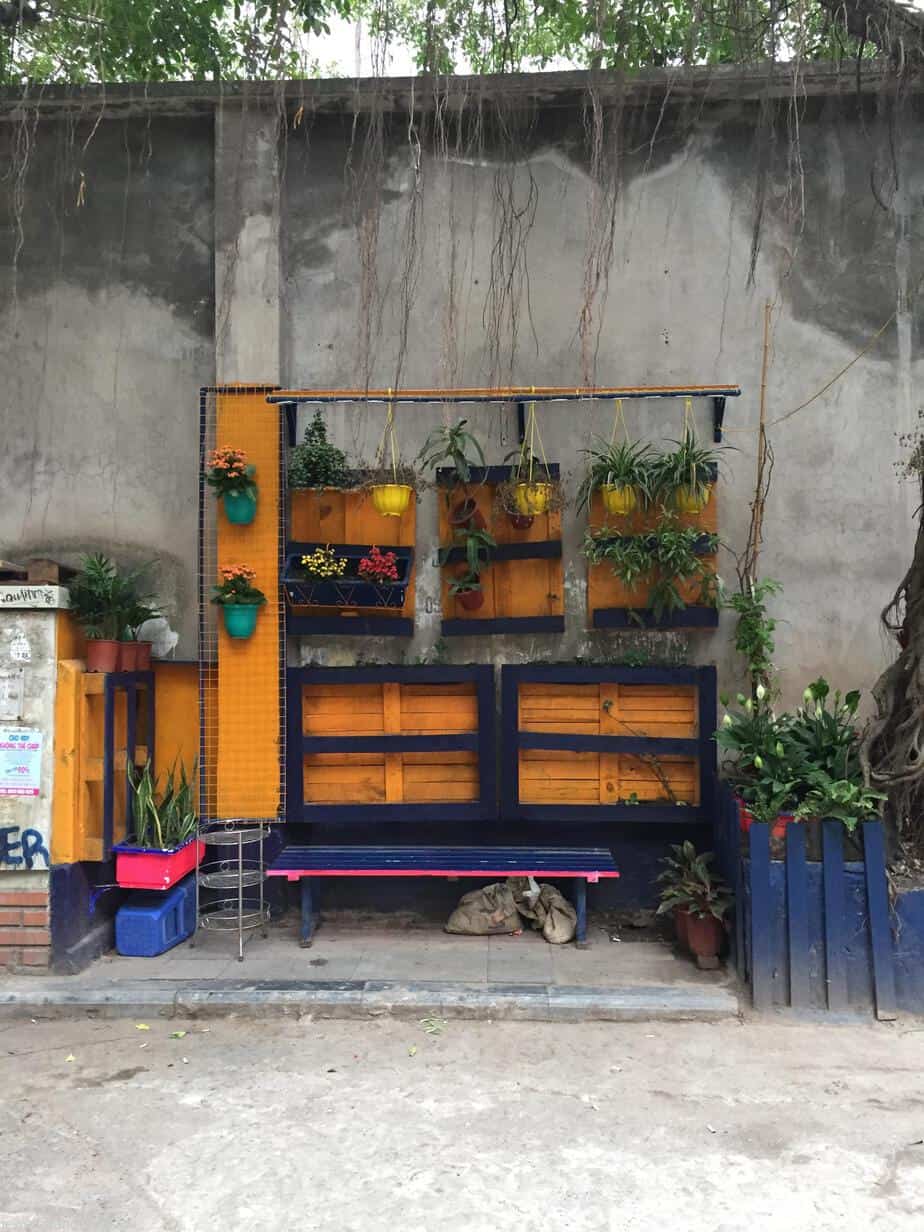 I was pretty pooped by then so we went up to the rooftop of some boutique hotel for some sundowners. I would definitely recommend you hitting a rooftop bar to catch the hustle and bustle of Hanoi from above.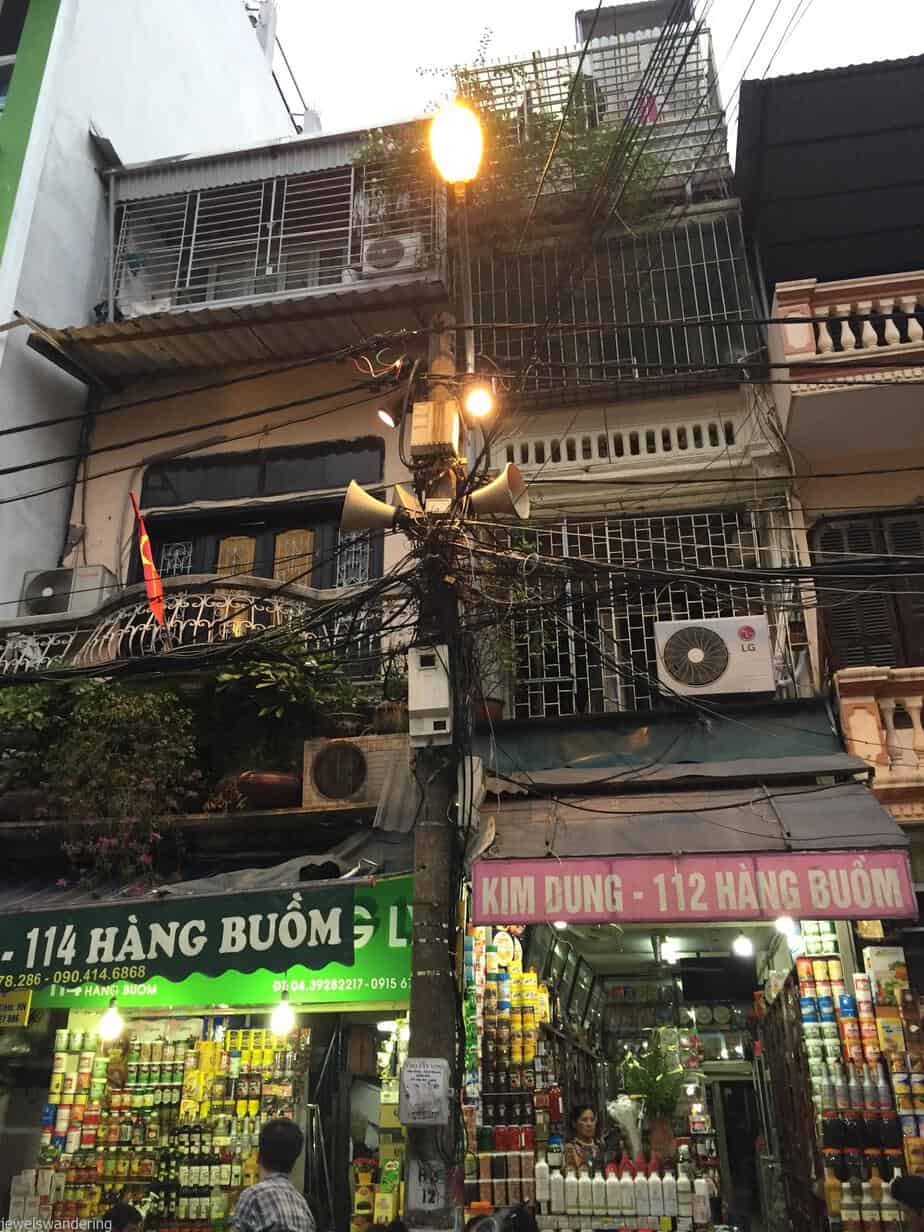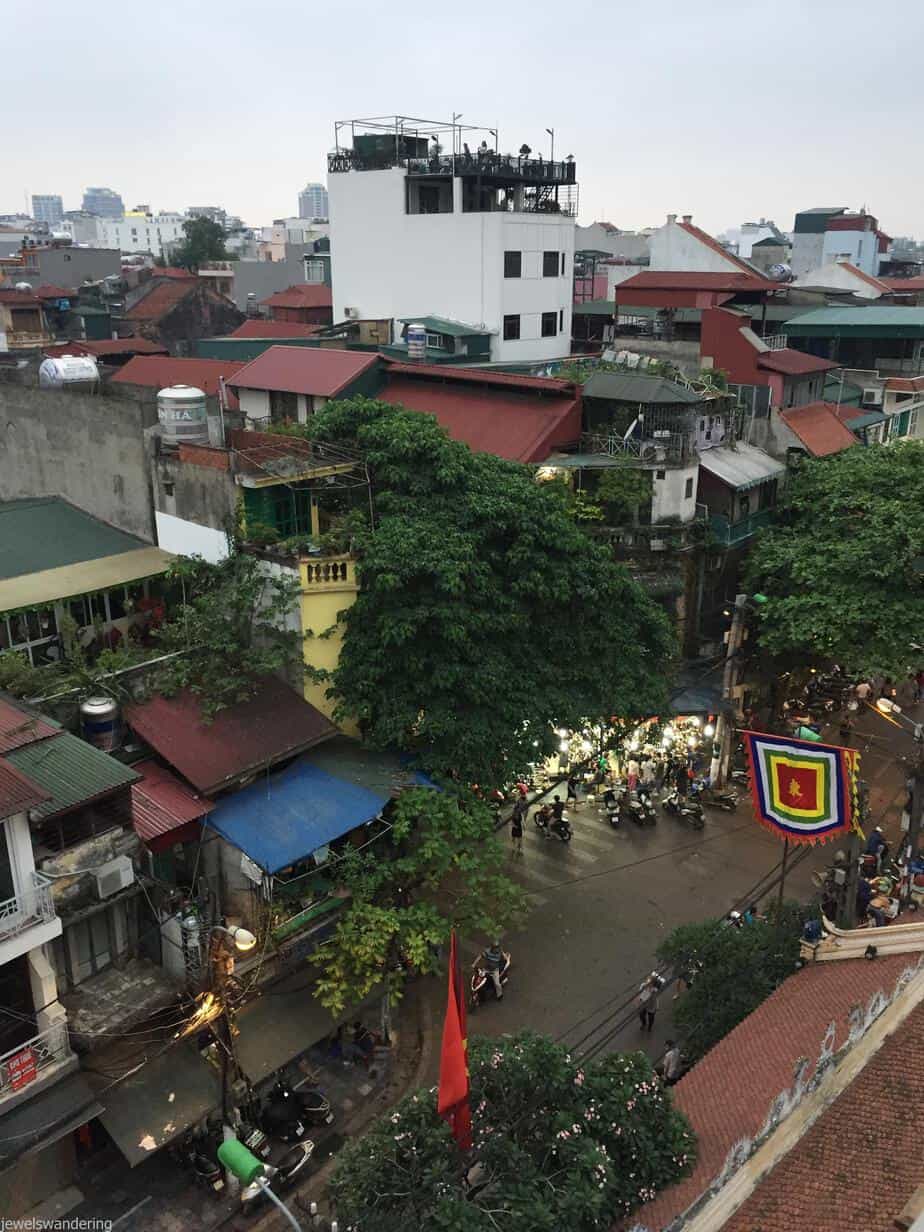 After a couple of drinks, we decided that it was time to head back to the hotel and freshen up before dinner. Bhavesh called for Ubers to take us back. You actually need to book one for each person because you don't get a car, but a motorbike! Much faster to travel by motorbike in Hanoi because of the traffic.
We decided to have dinner at the hotel – the Sofitel Metropole. I do like the hotel restaurant – have their French Onion Soup! After dinner, we headed to Angelina's (also at the hotel) and it is named after Angelina Jolie! Angelina's is famous for their cocktail – the Joan Baez.
The Joan Baez was named after Joan Baez, an American folk singer and songwriter who composed her song, "Where are you now, my sons" while she was in the bomb shelter of the Sofitel riding out the Christmas air raids.  Check this article out for more info.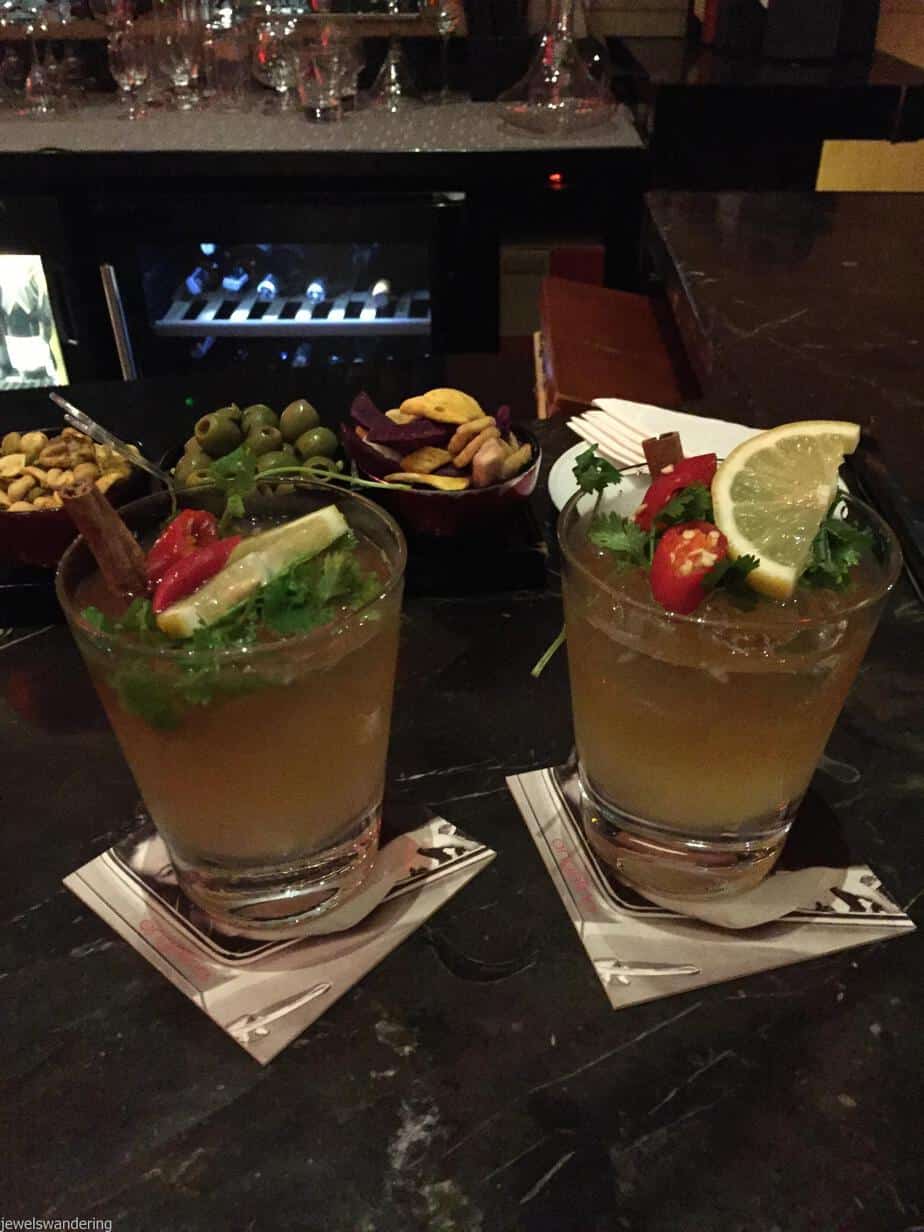 But Joan Baez the cocktail was concocted with inspiration from pho and Joan Baez's time in the bomb shelters. Here's more info on this super yummy, delicious pho drink. And no, it does not taste like pho per se. It does smell like pho, but doesn't taste like pho. You'll just have to go to Angelina's and try it for yourself! I sent this American couple that I met in Luang Prabang to try the cocktail and they loved it!
Well, what a looong day that was. We walked around so much that day, we clocked in about 25,000 steps or about 10 miles! Needless to say, we were pretty shattered so after some cocktails, it was sleep time.
If you've made it to the end of the post, well done and thank you!!
I hope you have an amazing weekend!