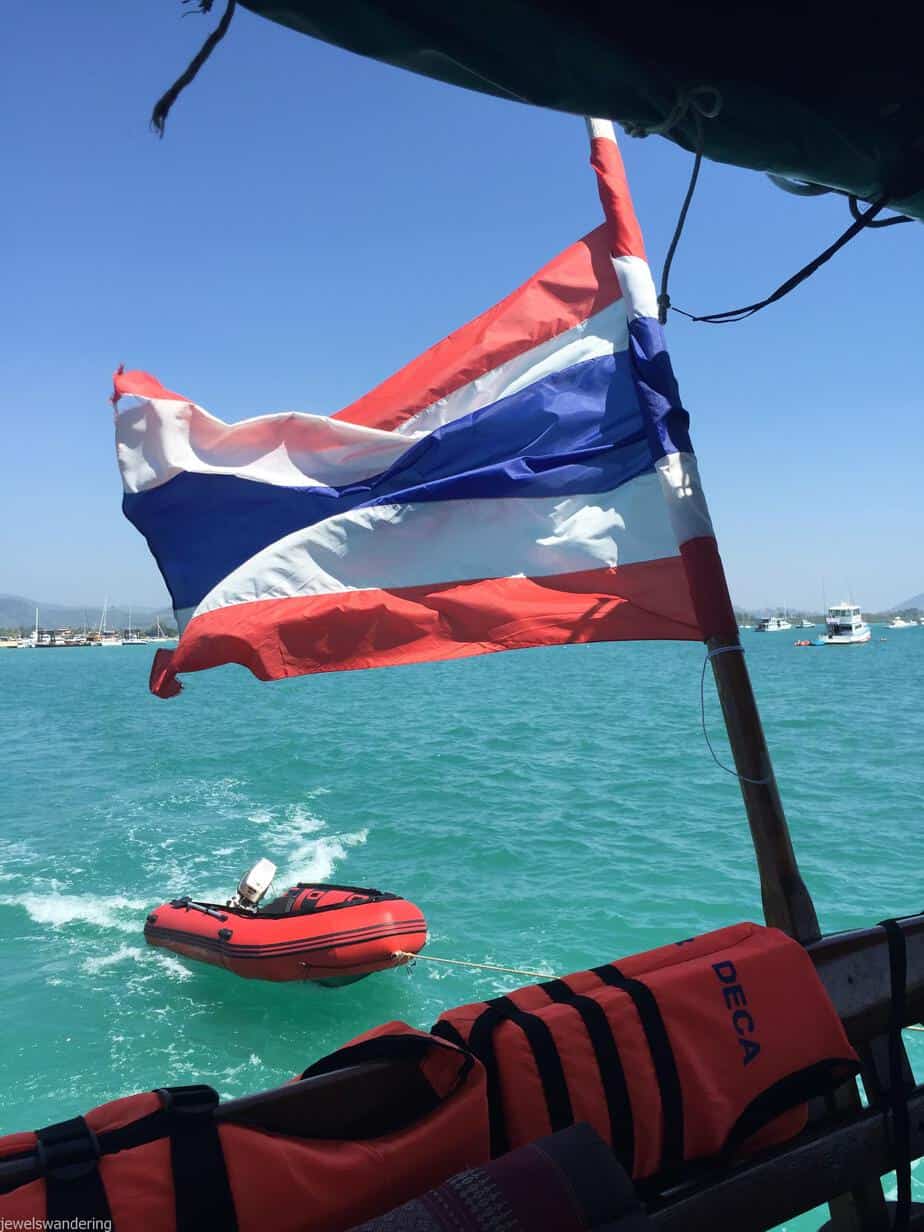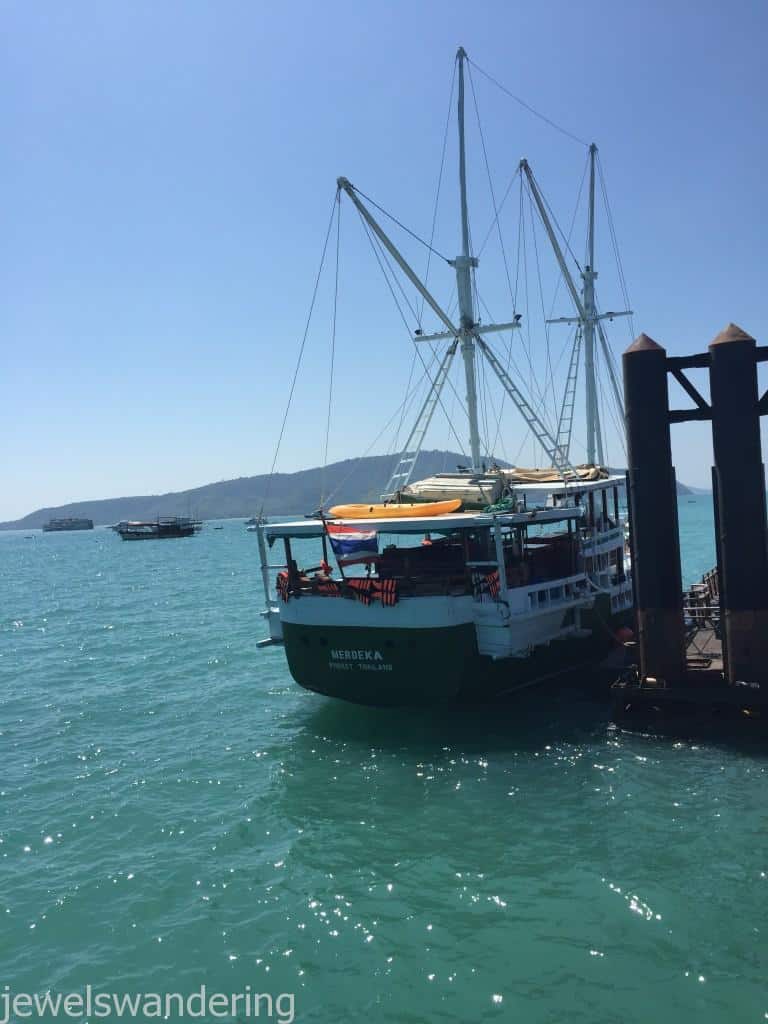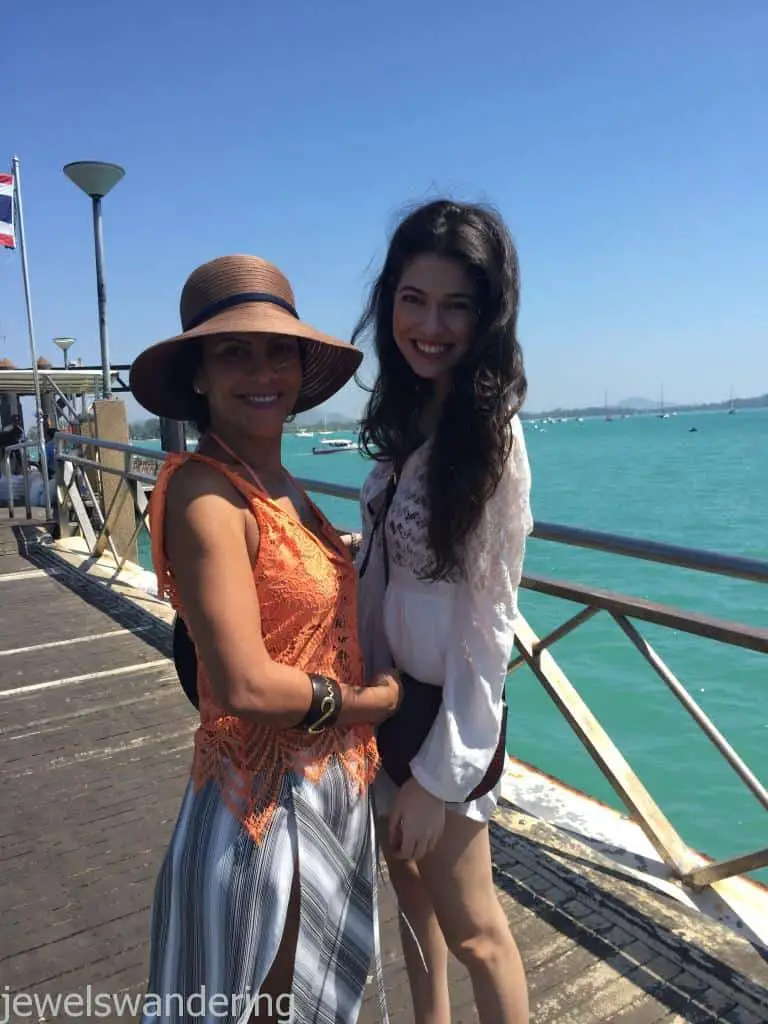 The great thing about Phuket is that it's an island that caters to everyone's whims.  It truly is a spectacular island where each time you go, you can have a completely different experience each time.  You can have a totally crazy, party fueled weekend with your friends or you can have a completely chilled holiday with your parents.  They don't even need to know that crazy ping pong shows exist! Or if you're looking to be active, then there are muay thai camps, yoga retreats, golf courses and of course, water sports.  I'm sure there's more you can do, but that's all my brain can think up at this moment.
This time in Phuket, my weekend was a little more varied than the previous times I had gone.  As it was two of my good friends birthday, they hired a boat for us to chill on as we went around the islands around Phuket.  Boat day in Phuket! Total bliss!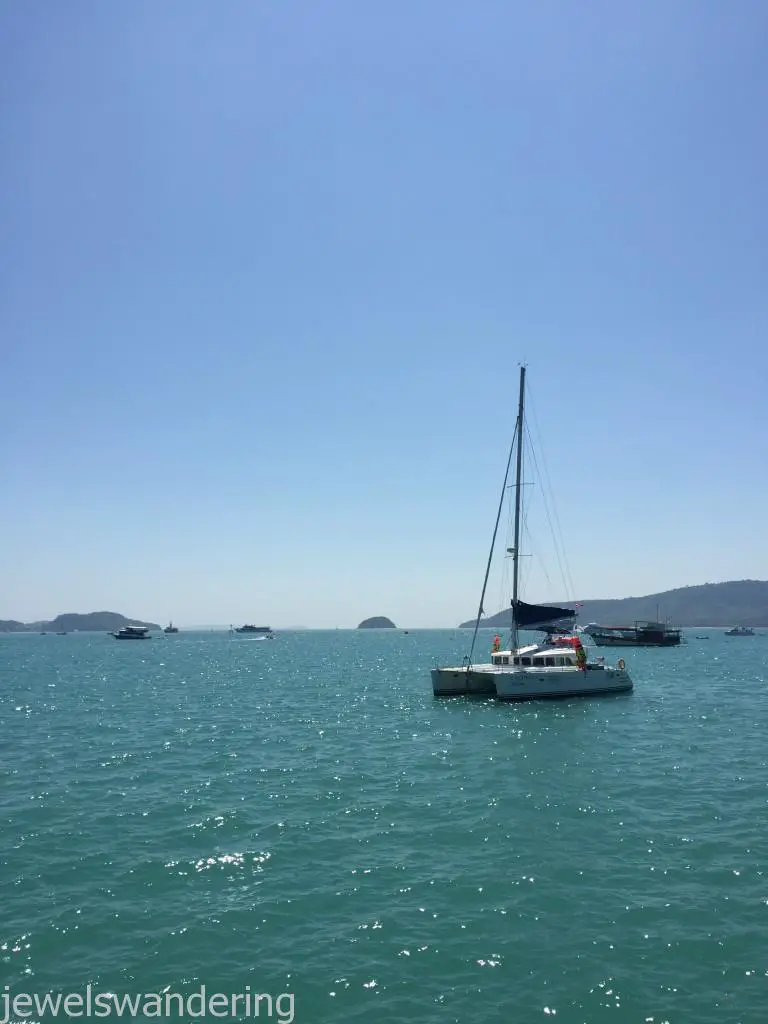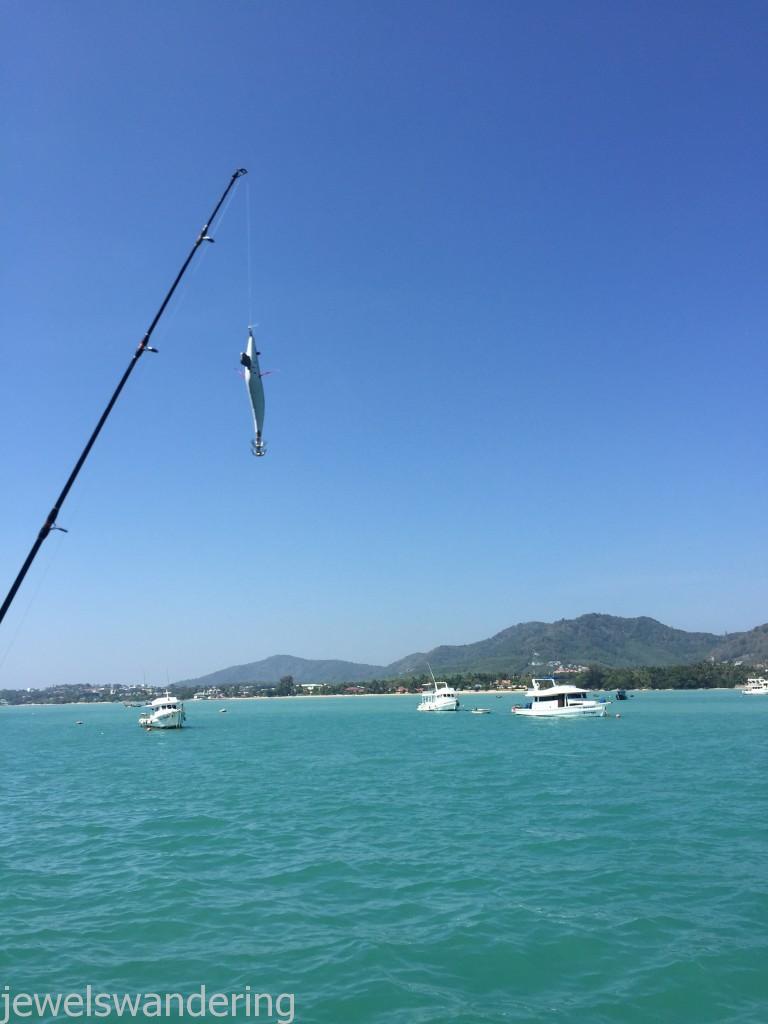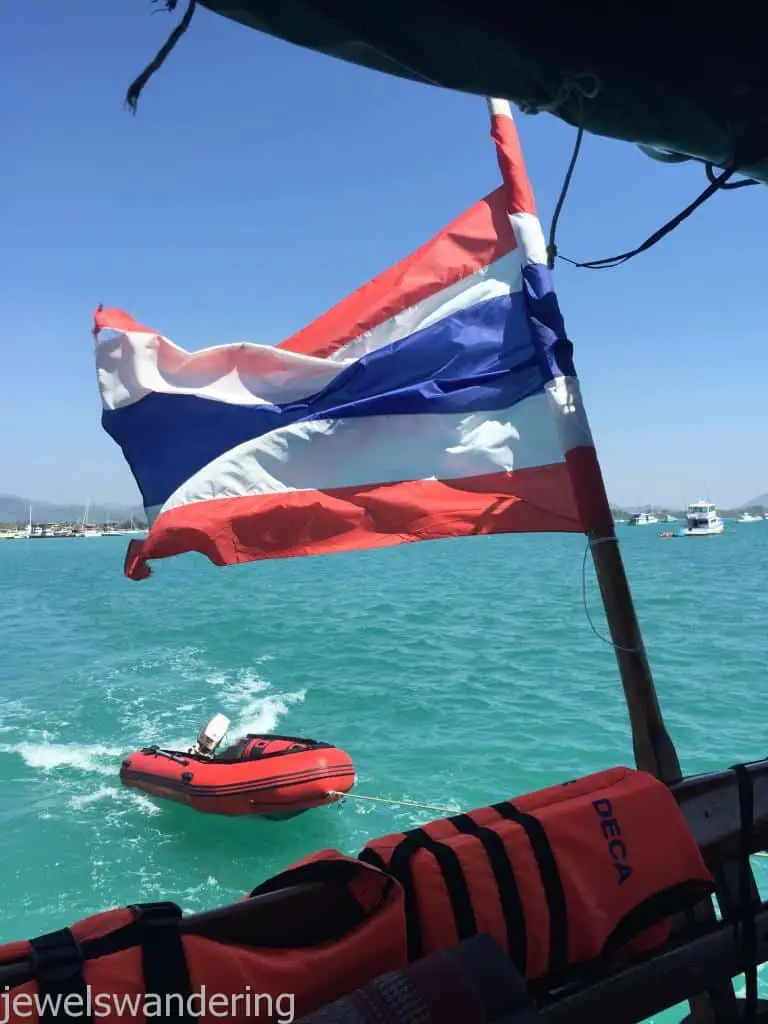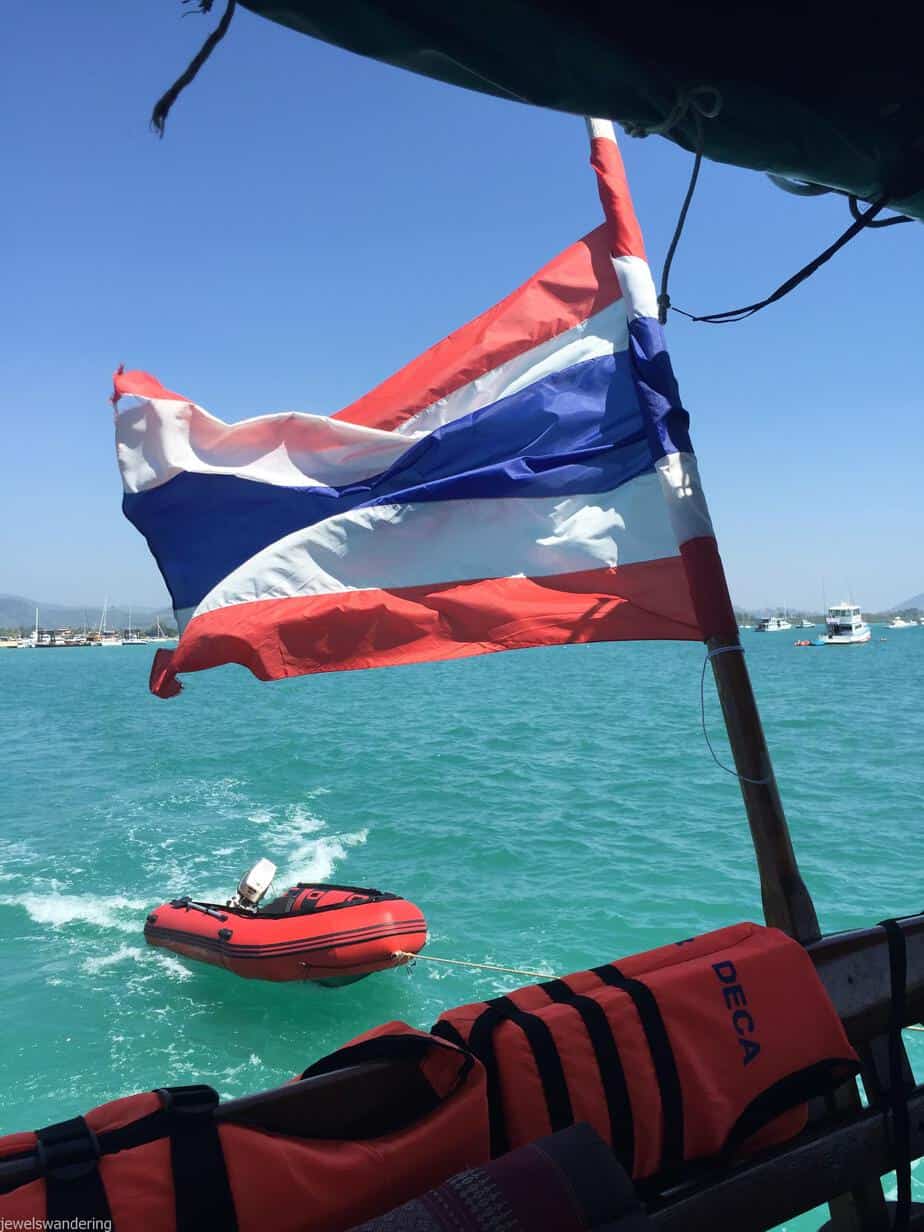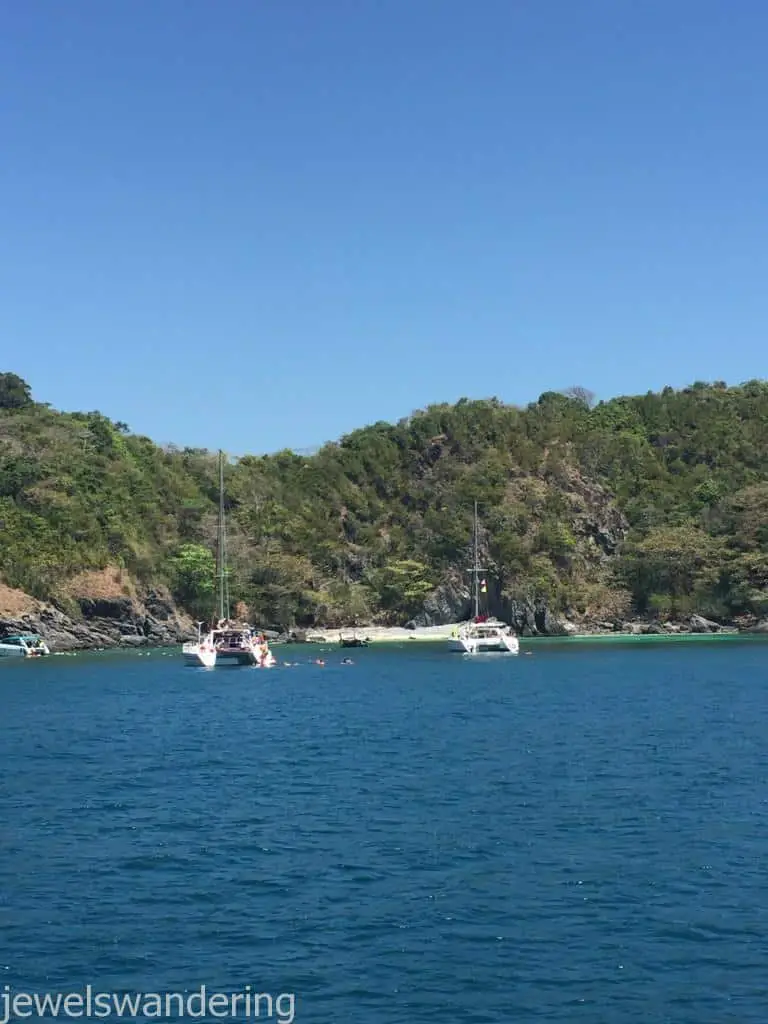 And well, it's not a birthday unless there is champagne involved!  We are keeping it klassy with our plastic cups!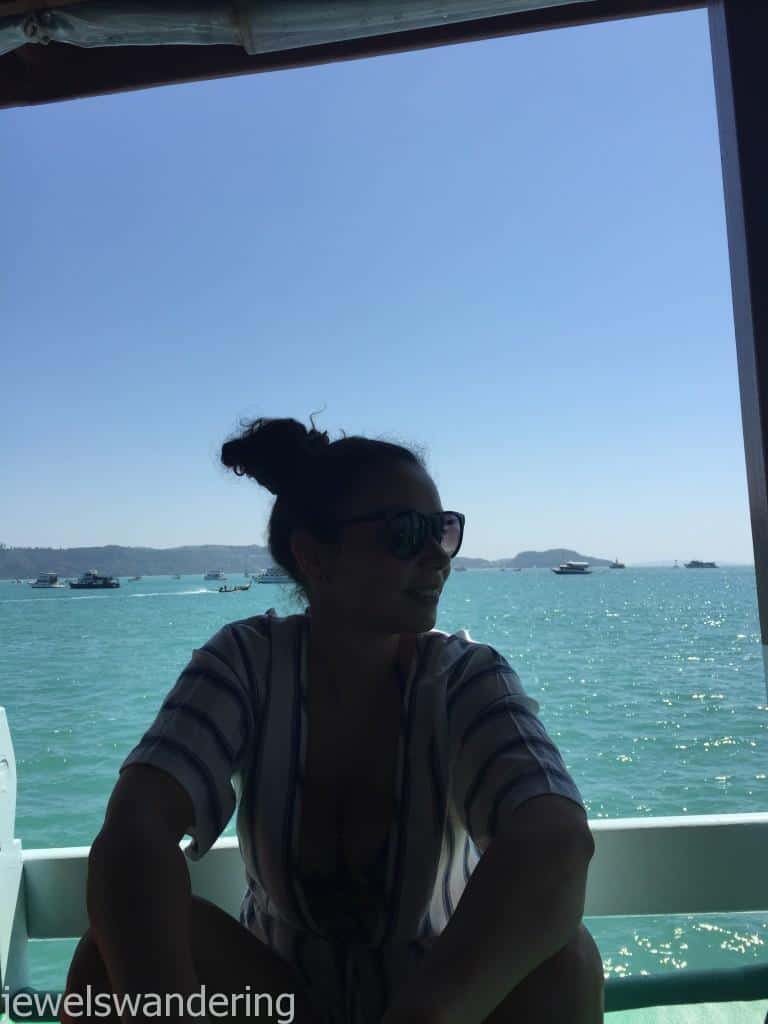 It was a beautiful day to just chill out and take in the beautiful hues of blues and greens.  The landscape is so lush.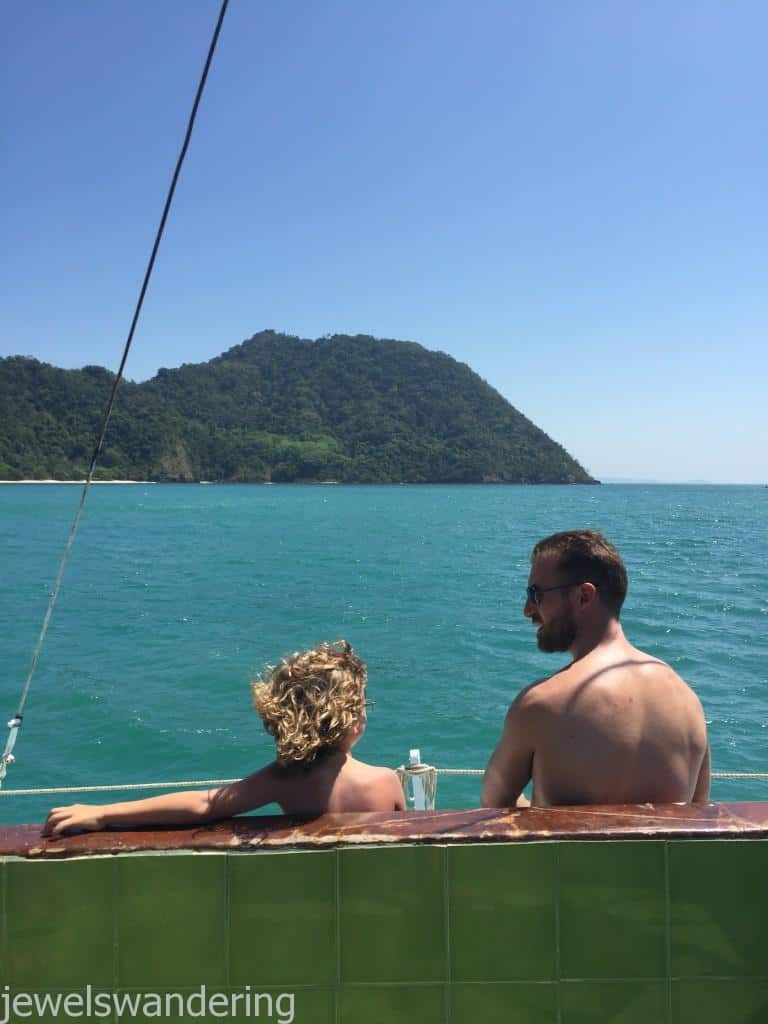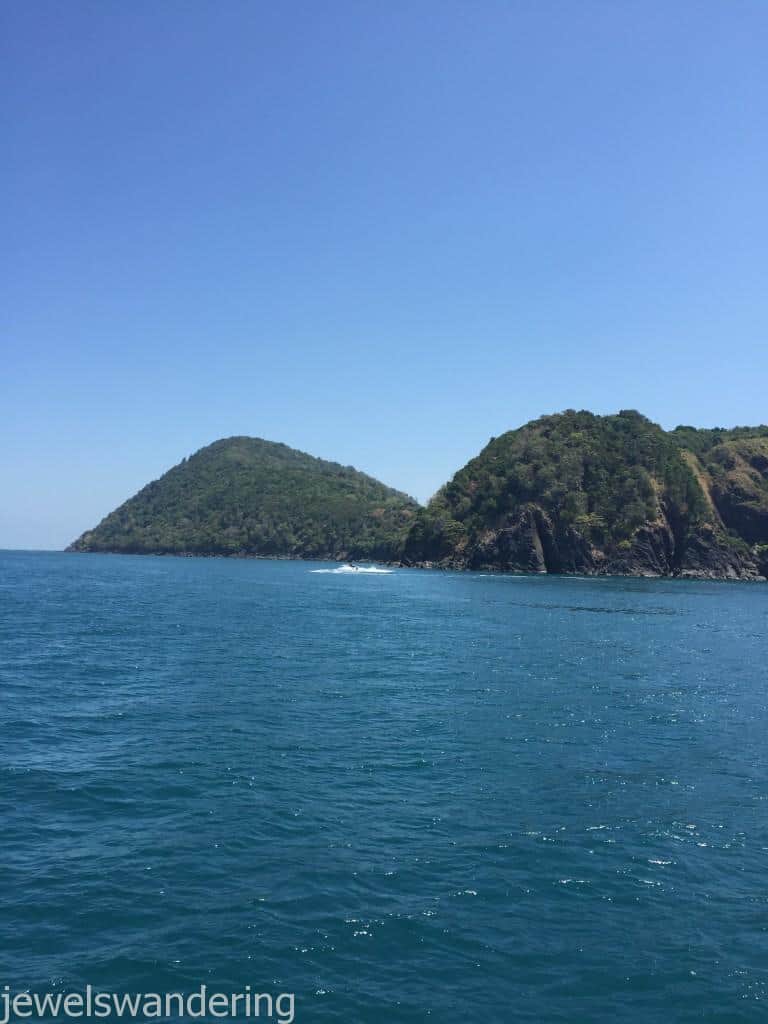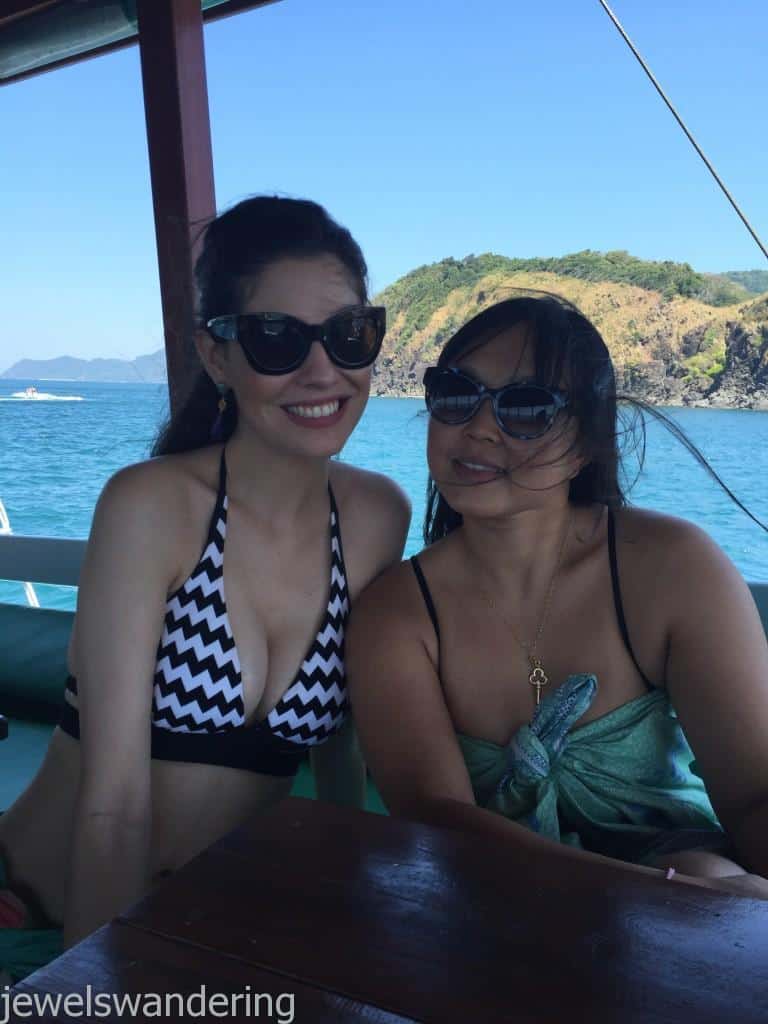 The boat stopped at one little island where we jumped off the boat and snorkeled around.  Loads of fishies in the water along with ginormous jelly fish.  Luckily you are able to see them first before you have a nasty encounter.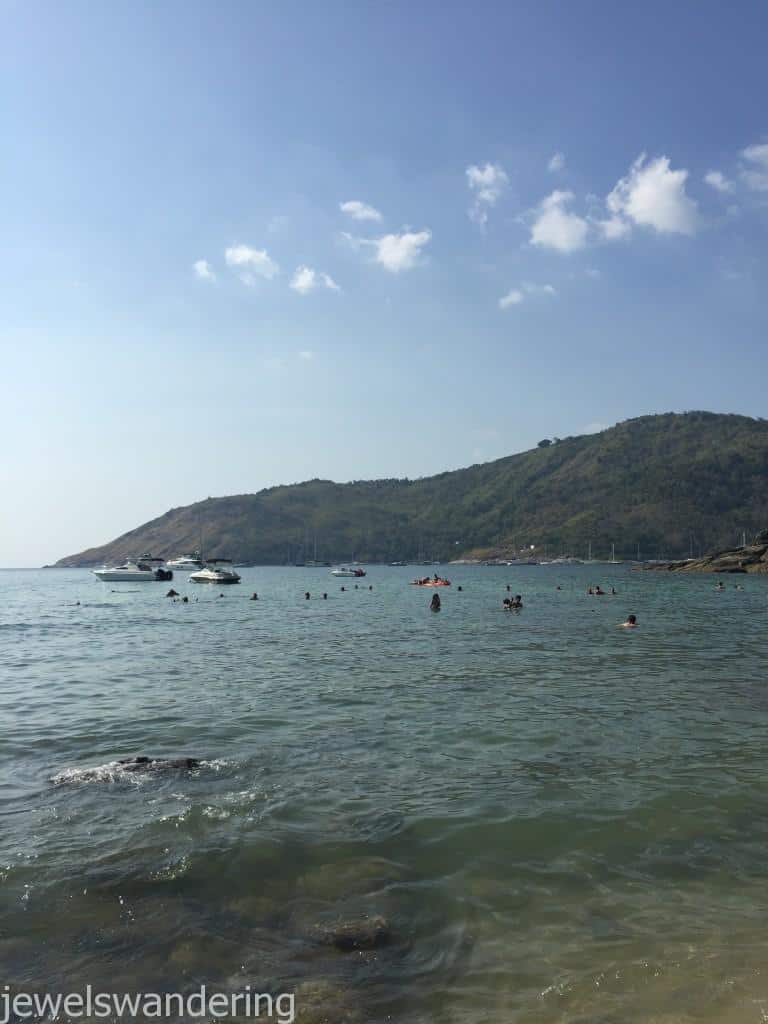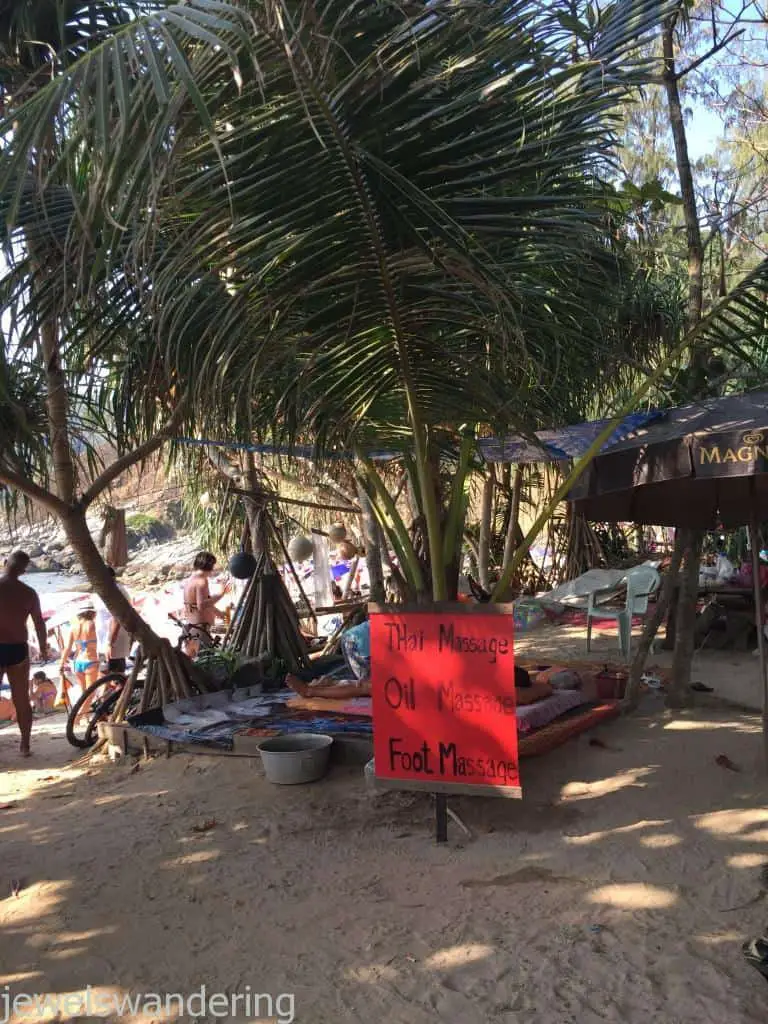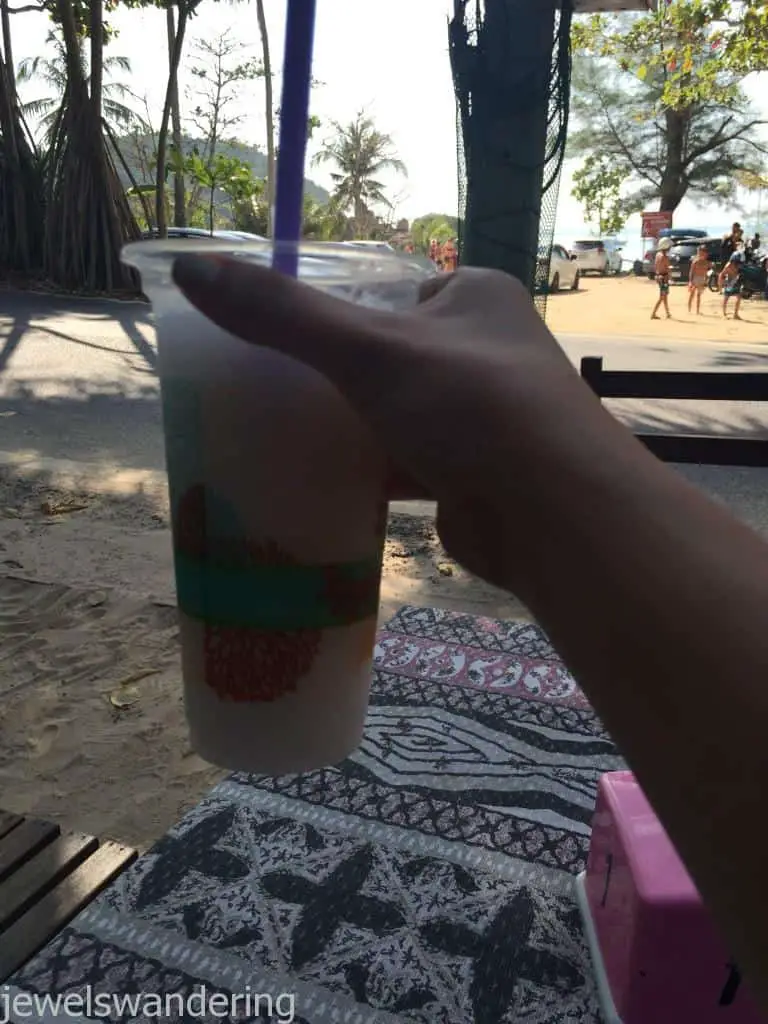 At another stop, we took the little boat and went to the beach.  It was pretty crowded and the sand was piping hot.  Ana and I went and grabbed a drink – I am obsessed with coconut shakes in Thailand. So.damn.good.  And after a bit, we walked back to the beach and we realized we got left behind.  We panicked for a while and decided, oh well.  If we can't get back to the boat, then we might as well chill out at the bar and catch a cab back to the hotel.  But luckily it didn't come to that! We were actually quite far from our hotel and we had dinner reservations for that night.
Our boat was docked down in Chalong, which is on the southern point of the island, so the drive back to the hotel was quite long.  There are different day trips you can do from Phuket – check this post out by Creative Travel Guide for more inspiration if you fancy! We were all pretty tired from the days activities and when we got back to the hotel, we had 30 minutes to get ready before our dinner reservations.  Little did I know what was in store for me…