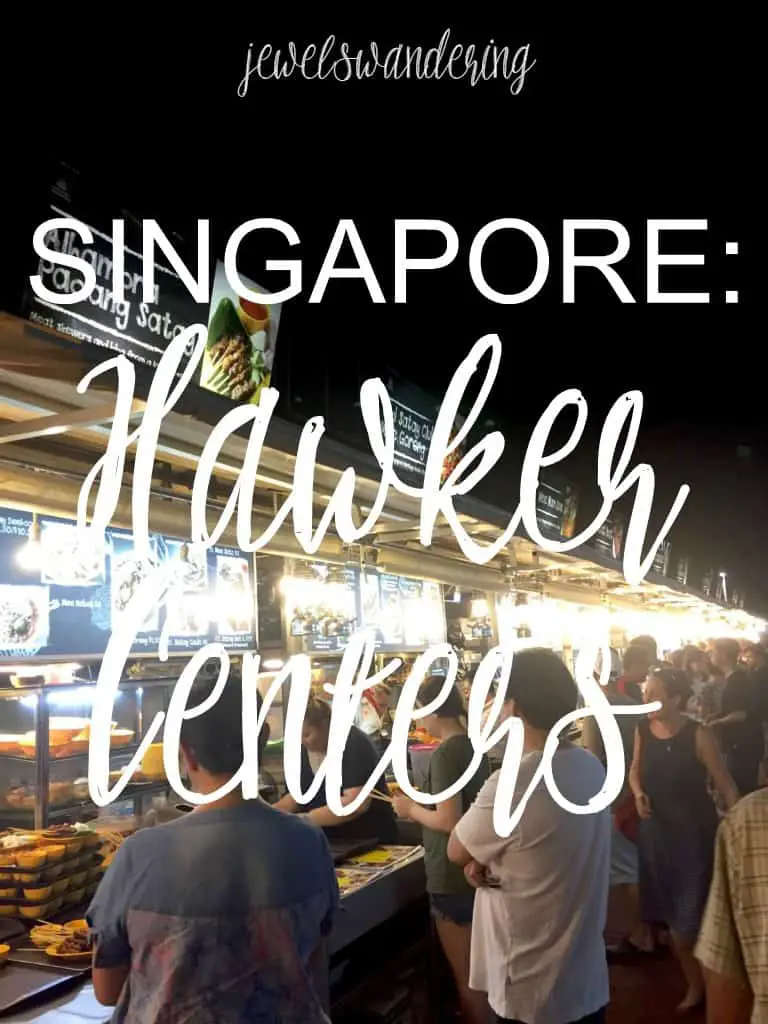 Singapore: Hawker Centers
Hello, lovelies! We have finally made it to another Friday signifying it's time to get your weekend on! I don't know what you have planned, but if you know me enough by now, you'll know that my life revolves around food.  Here in Singapore (and in other parts of Asia), the local food scene revolves around hawker centers which is essentially street food served in an open air setting where you'll have rows and rows of different stalls all serving up some type of local fare.   If you remember my Penang post, then this is quite similar!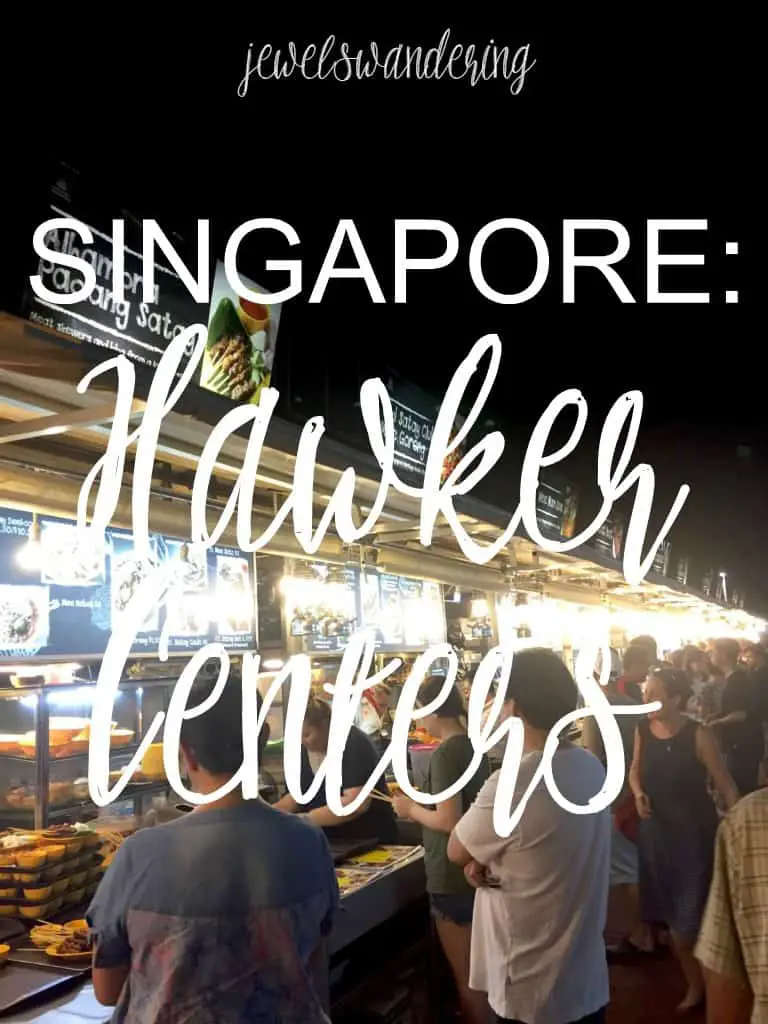 The other night, B's sister was in town from Toronto, so we took her to Makansutra by Esplanade for a taste of local cuisine.  The Makansutra, or otherwise known as Gluttons Bay is not a big of a hawker center as others, but nevertheless it was heaving. I patiently hovered over a table so I could claim it.  I haven't quite mastered this yet because other people who came after me managed to score a table faster then me.  Oh well, you live and learn.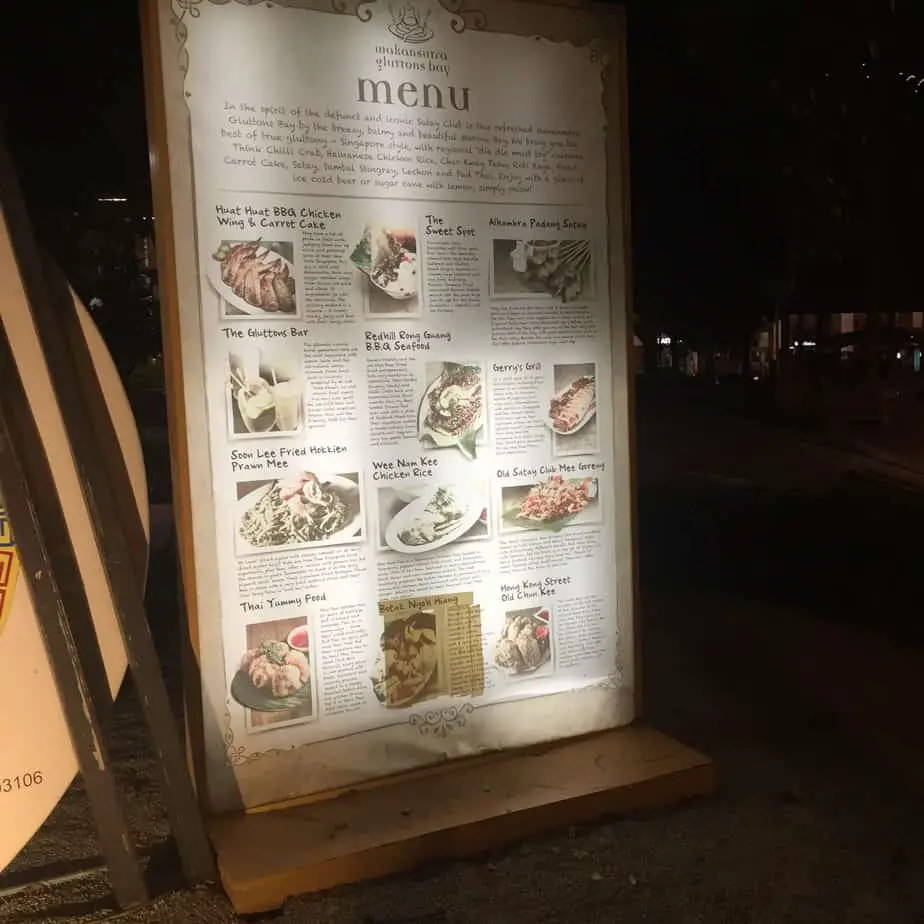 The unique thing about these hawker centers and these stalls are that they usually just serve one dish.   One dish that is their specialty; one dish for which they are famous for and people will queue for a long time just to get their fill.  I kid you not! So one stall may be famed for their Hainese Chicken Rice or another stall may be known for their curry chicken or whatever.  But the Singaporeans know what's good and eating is almost like a national sport.  So if you see a stall with a massive queue, maybe you should queue up too!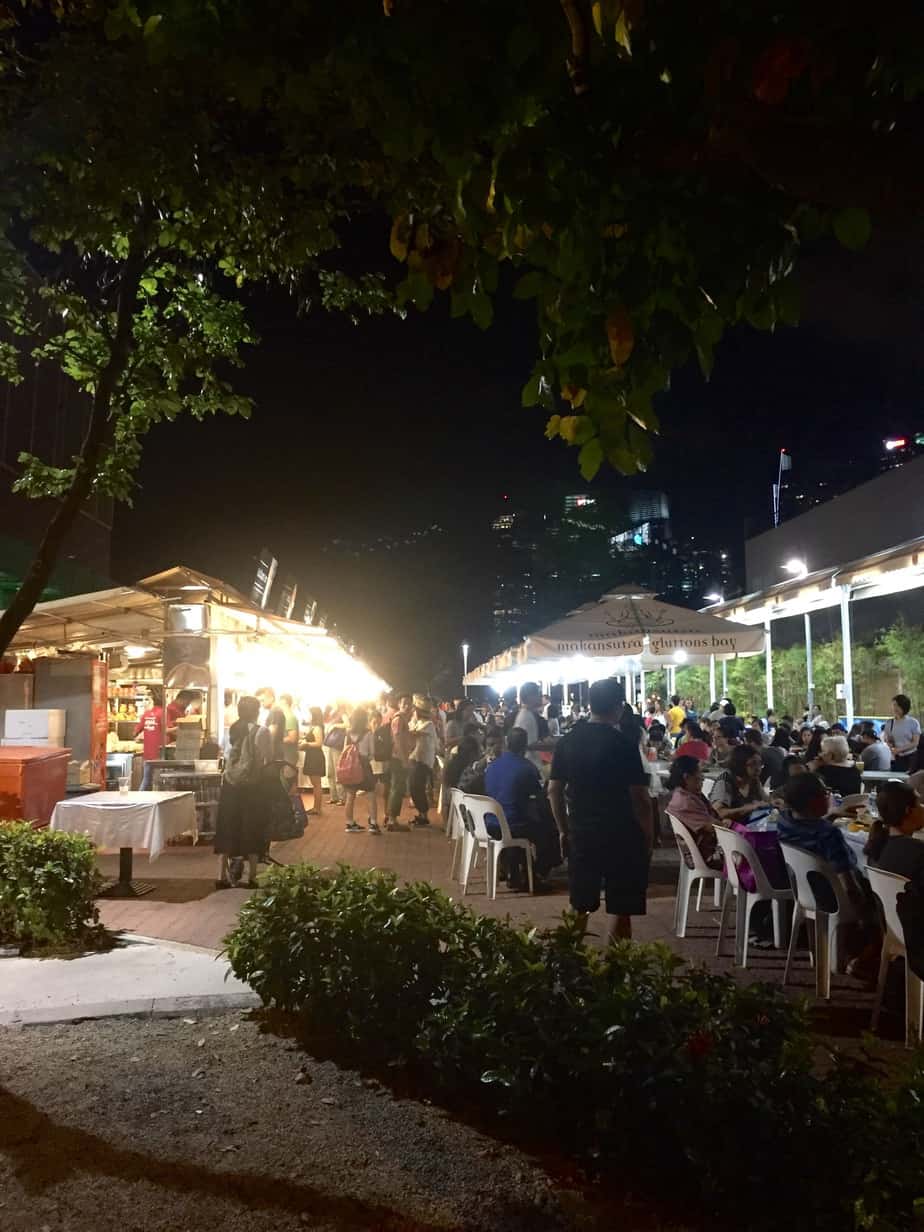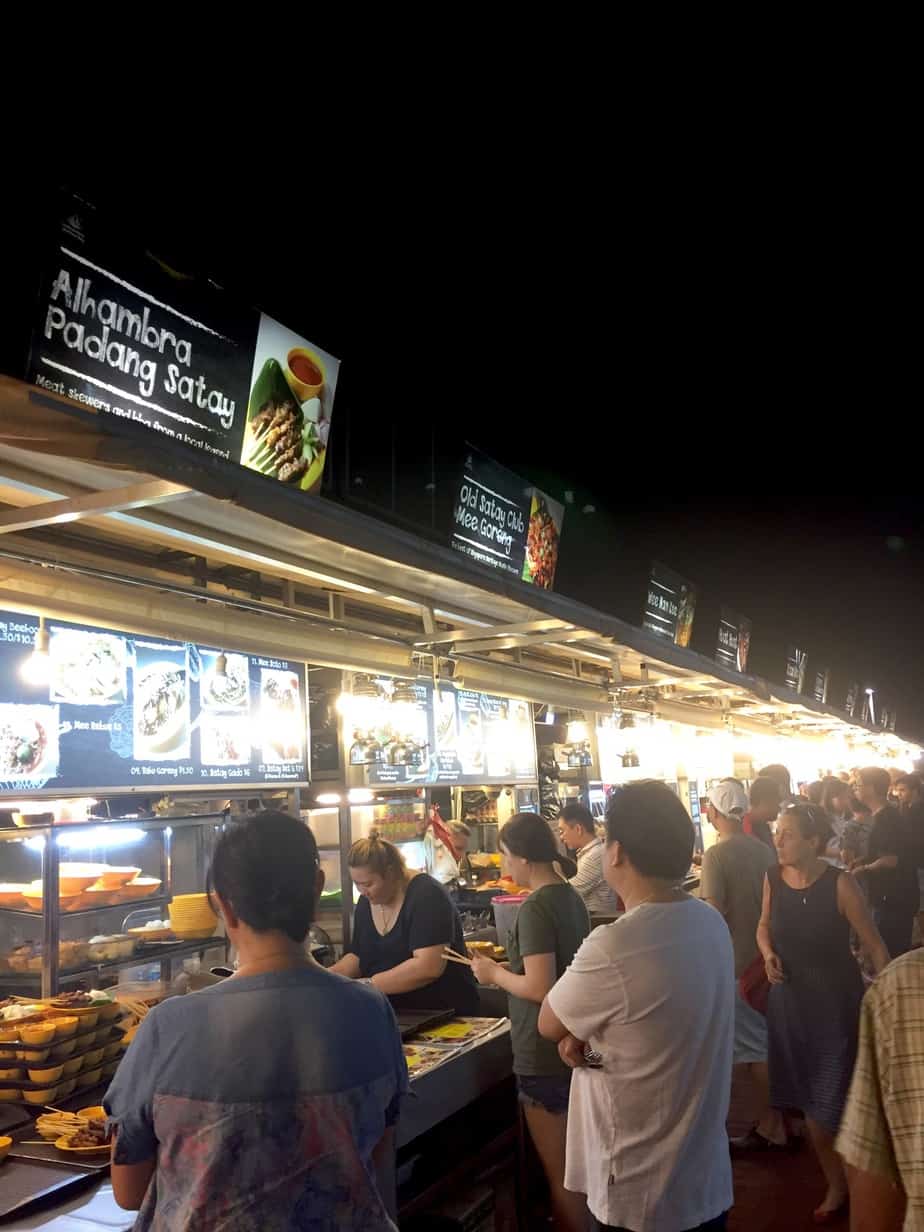 And you know what?? A few of these stalls have been awarded the prestigious Bib Gourmand from the Michelin Guide.  I'm telling you, don't scoff at the thought of these hawker centers! It's serious business out here and the competition is fierce. But this post isn't about me eating at one of the stalls that won a Bib Gourmand. Although, I will check it out at some point and report back!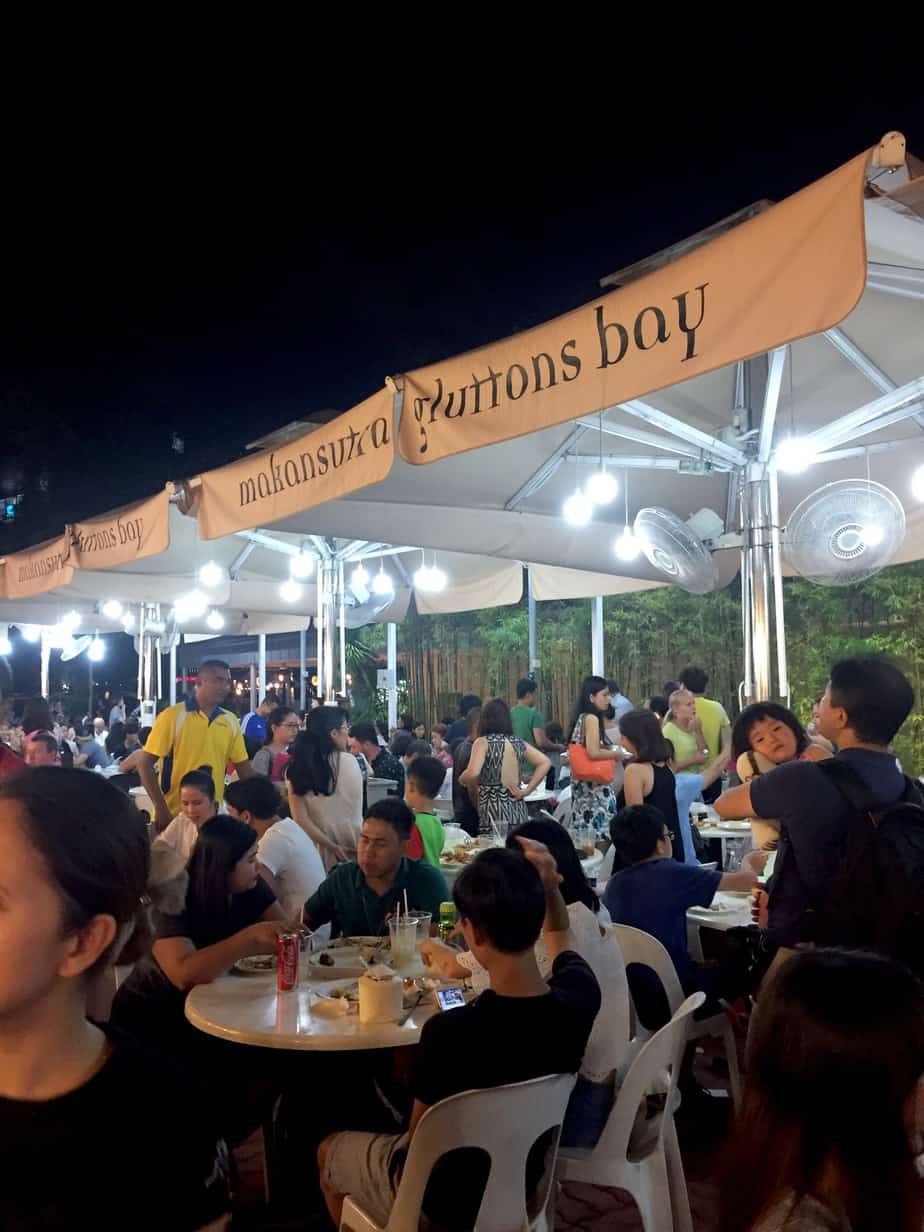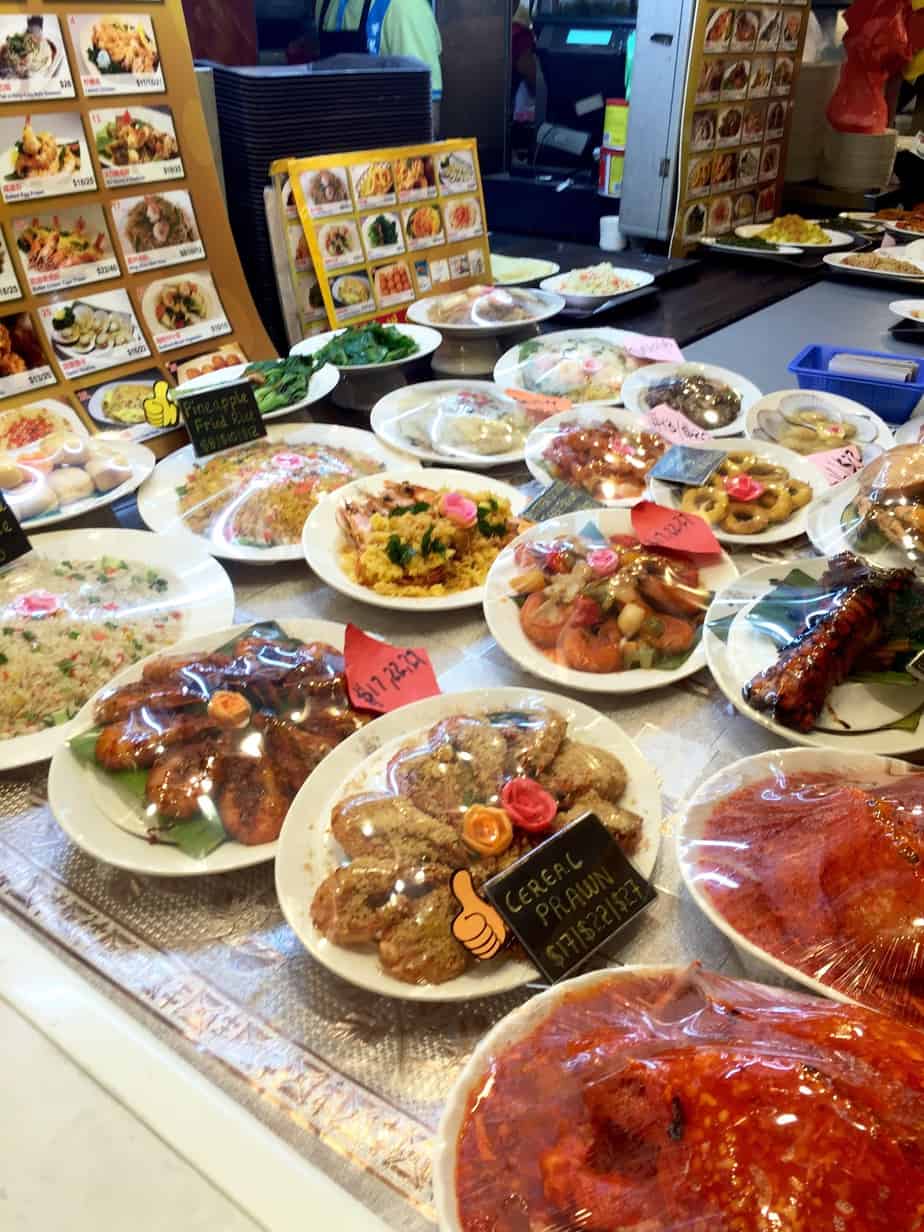 Thing is, the hawker center are not only meant for eating, but it's also a social place.  You know, let's meet at the hawker center and order loads of food and drink some beers and unwind from the stresses of the day. But don't forget to save your table/seat with a packet of tissue paper.  Yep, the mighty power of the tissue paper.  Not only does it save your table/seat, it also cleans your hands afterwards because napkins are not really a thing here. And well, that night, we did not have any tissues.  Oops.  Oh well, just lick your fingers clean instead! 😉 
We ordered sambal sting ray, some lala (cockles/clams), kai lan in oyster sauce and some char kway teow.  Very local dishes and if you were to Google any of these dishes there are so many posts on where you can find the best ones! But if you ever find yourself in Singapore, these are definitely worth trying – though my favorite dish is definitely the curry chicken.  Would you try stingray? Or the lala? And the best part of it all? Hawker centers are easy on the wallet – always a plus!!
Other famous hawker centers in Singapore are Lau Pa Sat; Tiong Bahru Market; Maxwell; Newton Food Court to name a few!
So now I've made myself hungry and with that note, I am going to go stuff my face with food because hey, it's the weekend!
Have a lovely weekend!