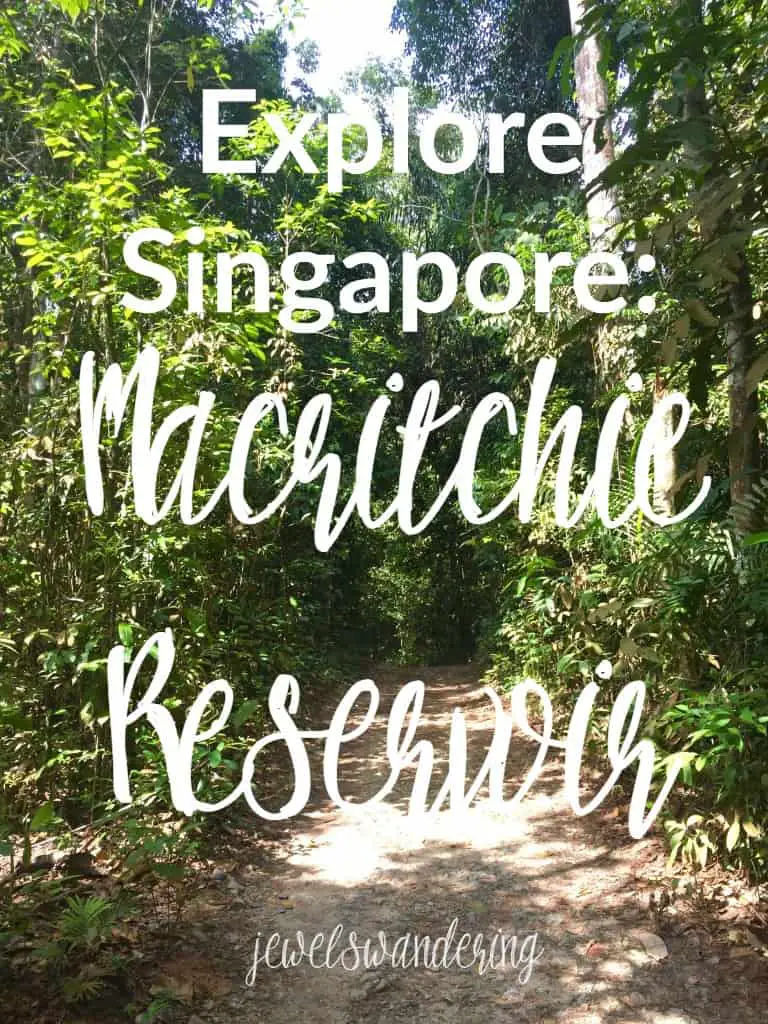 Explore Singapore: Macritchie Reservoir
Can I state the obvious and say that its basically mid-April?  Umm, guys, where is this year going? I started the year off good and explored Singapore by hitting up Macritchie Reservoir in January!! Yeah, I know, it's taken me 3 months to get my butt in gear and finally blog about it because it is one thing I have managed to cross off my Singapore bucket list this year.  I am totally slacking, but to be fair I have managed to cross off Tekka Market and the Botanic Gardens last year.  Anyway…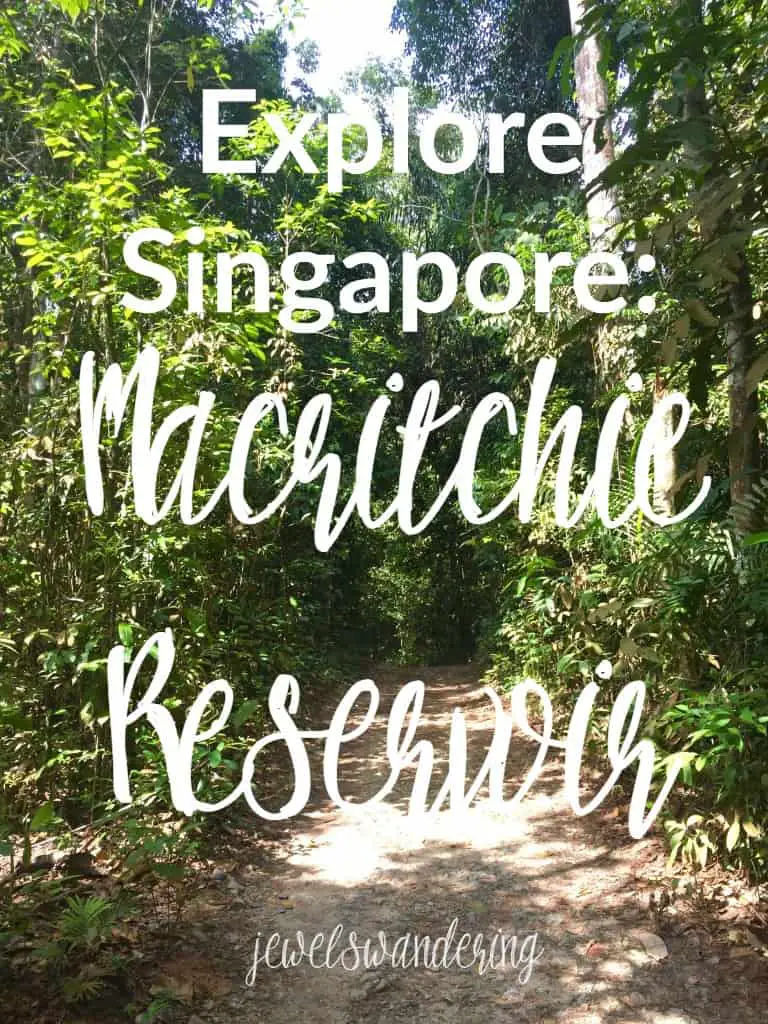 You know when you start the new year and you are full of resolutions? Well, yeah, I was one of those people.  I was full of energy and so were my friends.  I had never been to Macritichie Reservoir in the almost 4 years I have lived here and I knew I had to go, at least once.  So one early, well early for me anyway, Sunday morning in January, Bhavesh and Ted picked me up and off to Macritchie we went. 
Now, aside from it being just a reservoir, Macritchie is also popular with the locals for its nature reserve and its trails.  So, whether you want to go and run the 11k trail or go for a leisurely stroll, that is your choice.  I'm sure you can guess we opted for the stroll.  HA   And well, Bhavesh couldn't even find his running shoes, so he did the hike in his boat shoes.  Well done, B!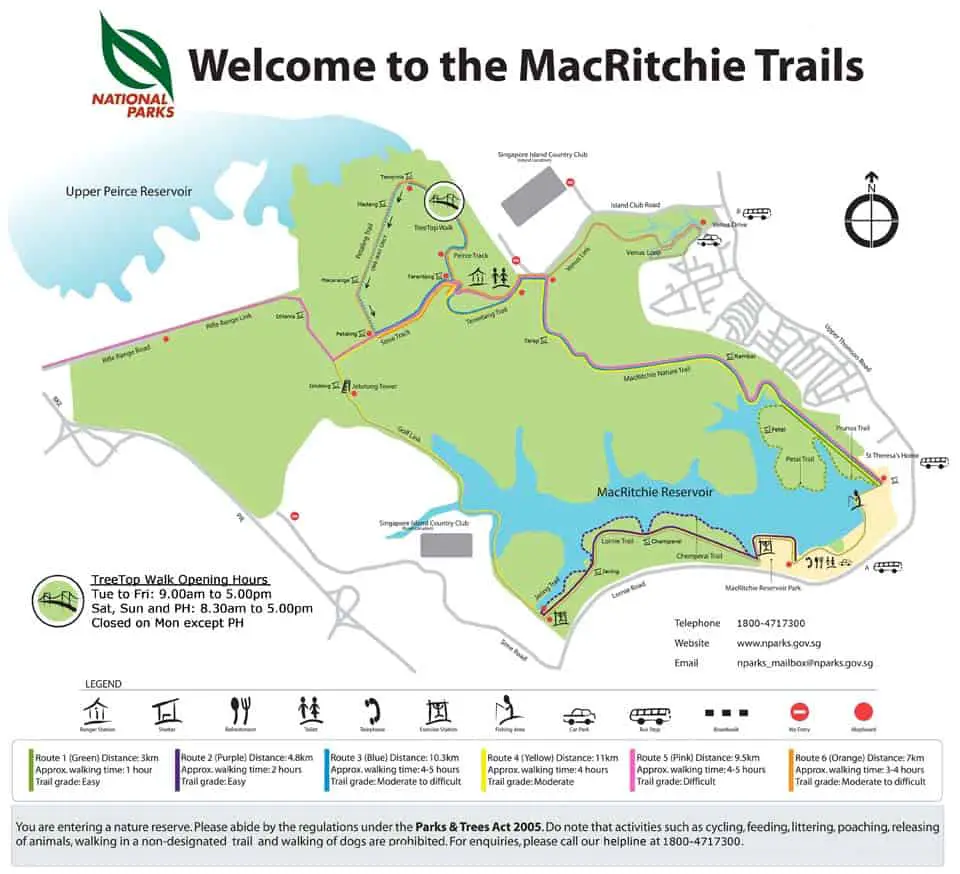 Map
Thing is, this being Singapore and we are in a tropical climate, you really need to go as early as possible as its cooler then.  By the time we got there, it was 10:15am ish and the sun was already beating down hard.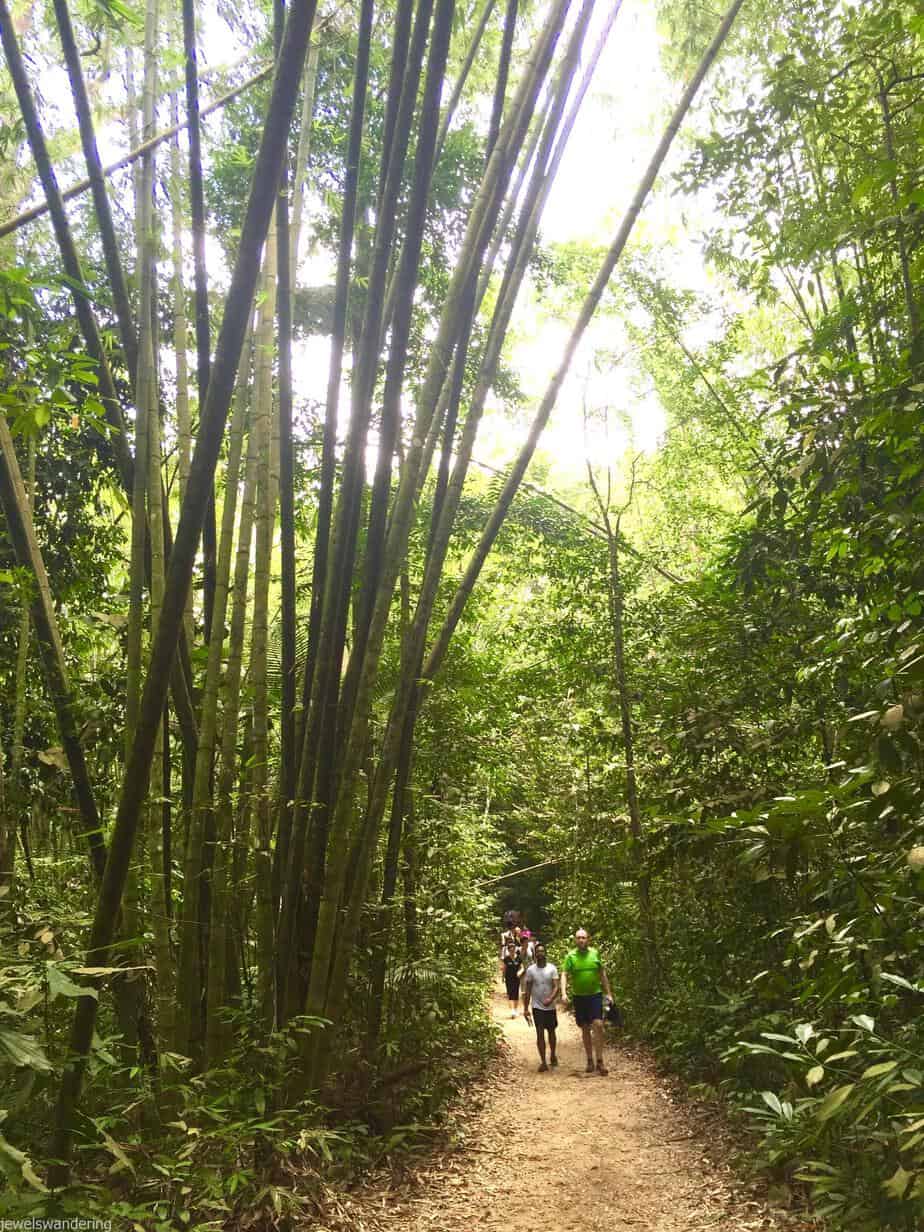 When we started off on trail, we wanted to hit the Treetop Walk and we though, perfect! It's just 5k and since we had a late start, 5k is perfect.  What idiots we were! What we failed to realize was that it was 5k just to get to the Treetop Walk.  Errr, yeah.  But it was so worth it once we got there.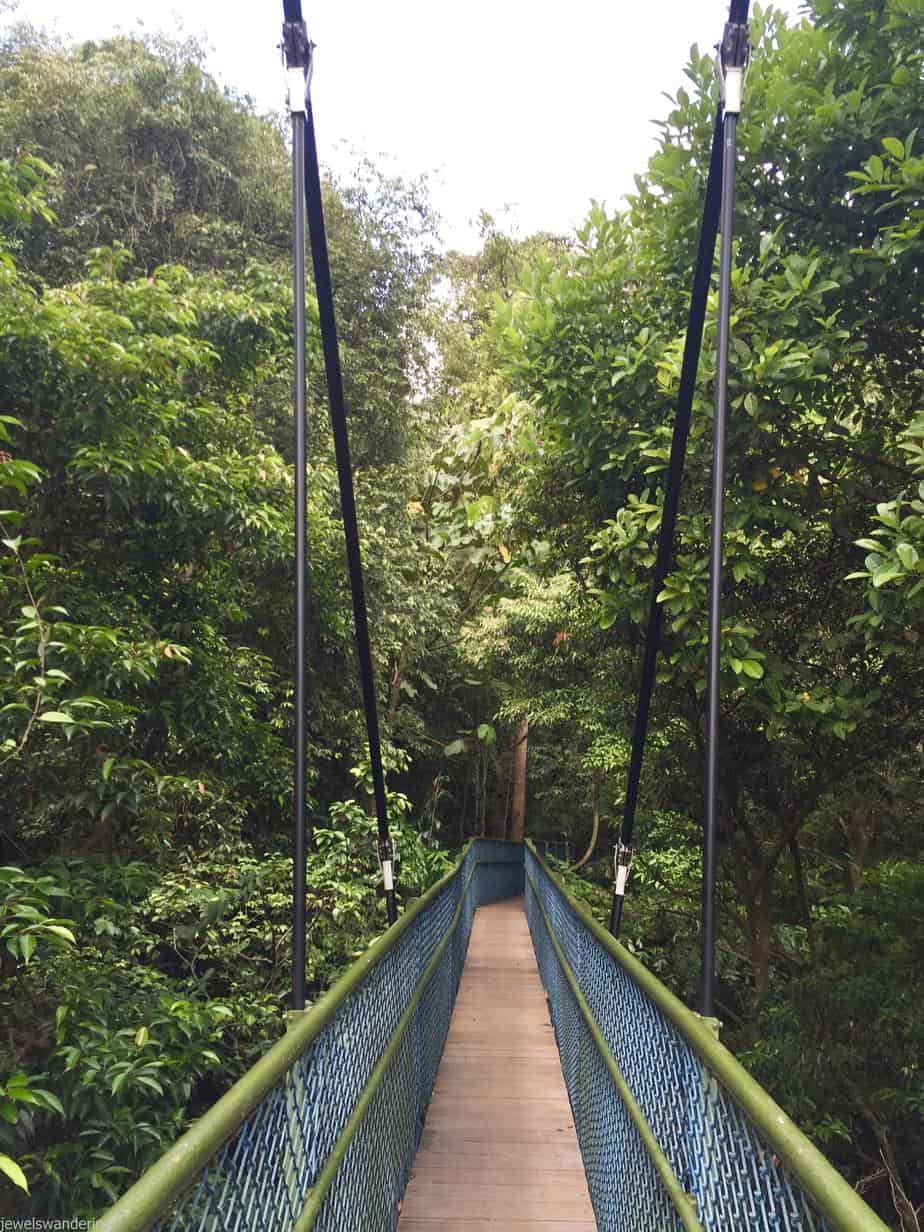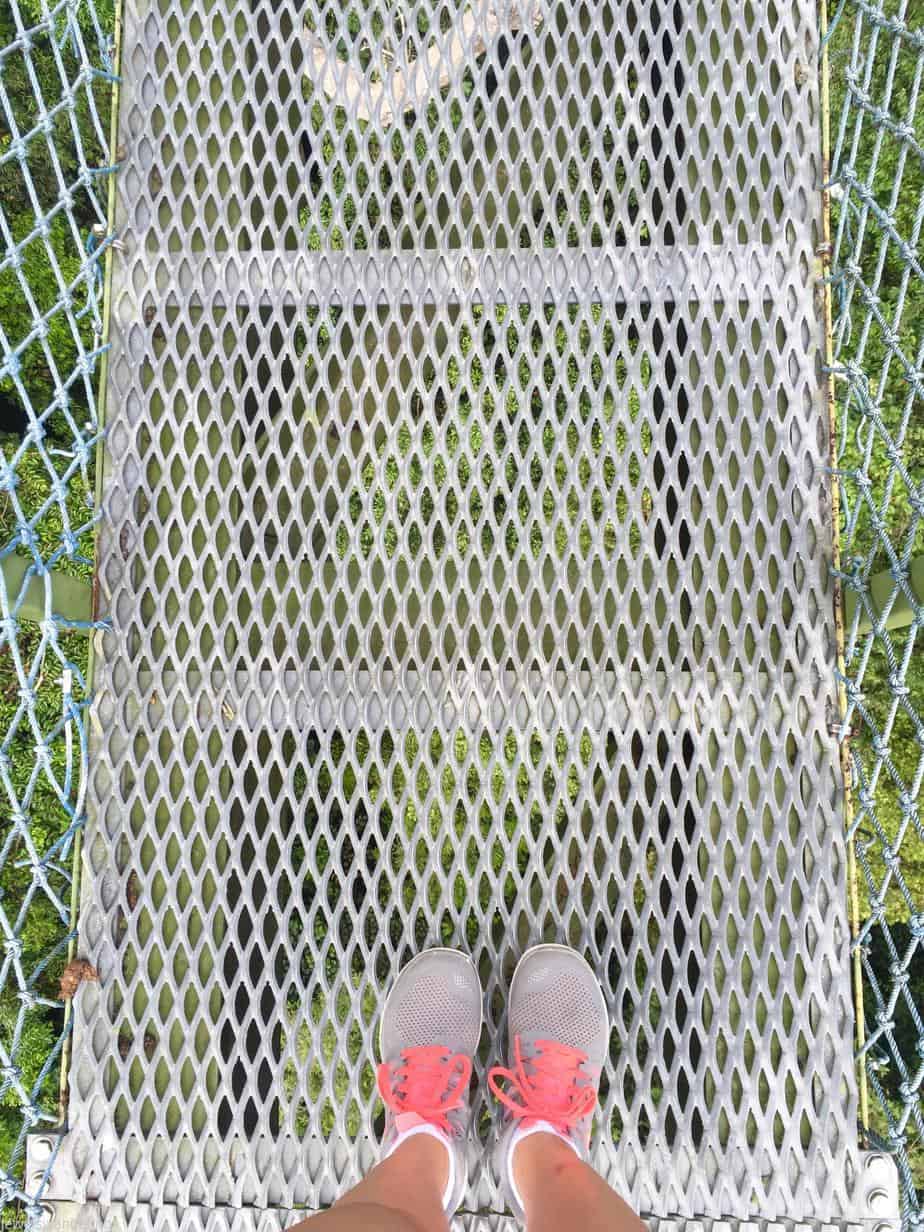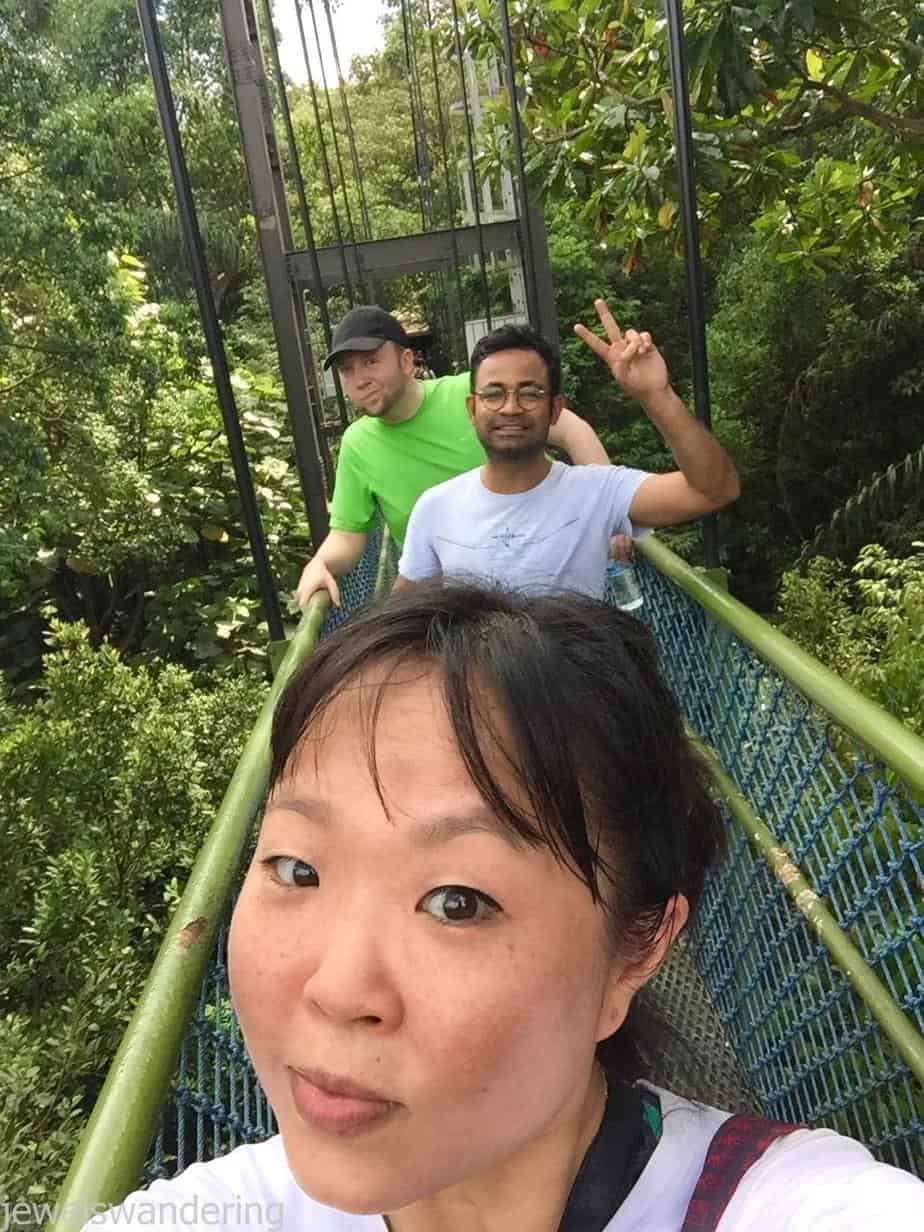 If you are scared of heights, I would recommend you give this a miss.  You're pretty high up on a suspension bridge that sways with the wind.  I loved it though.  I mean, look at the views…!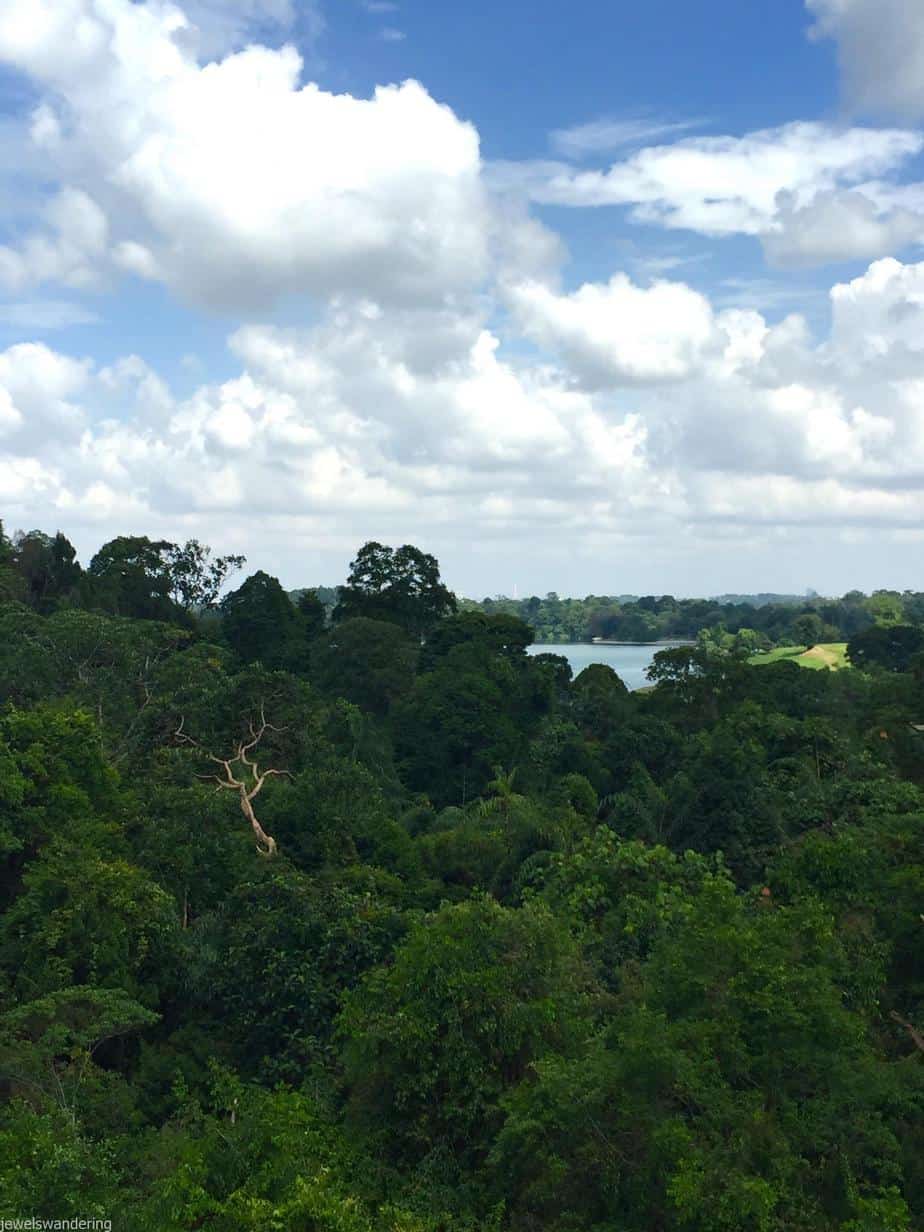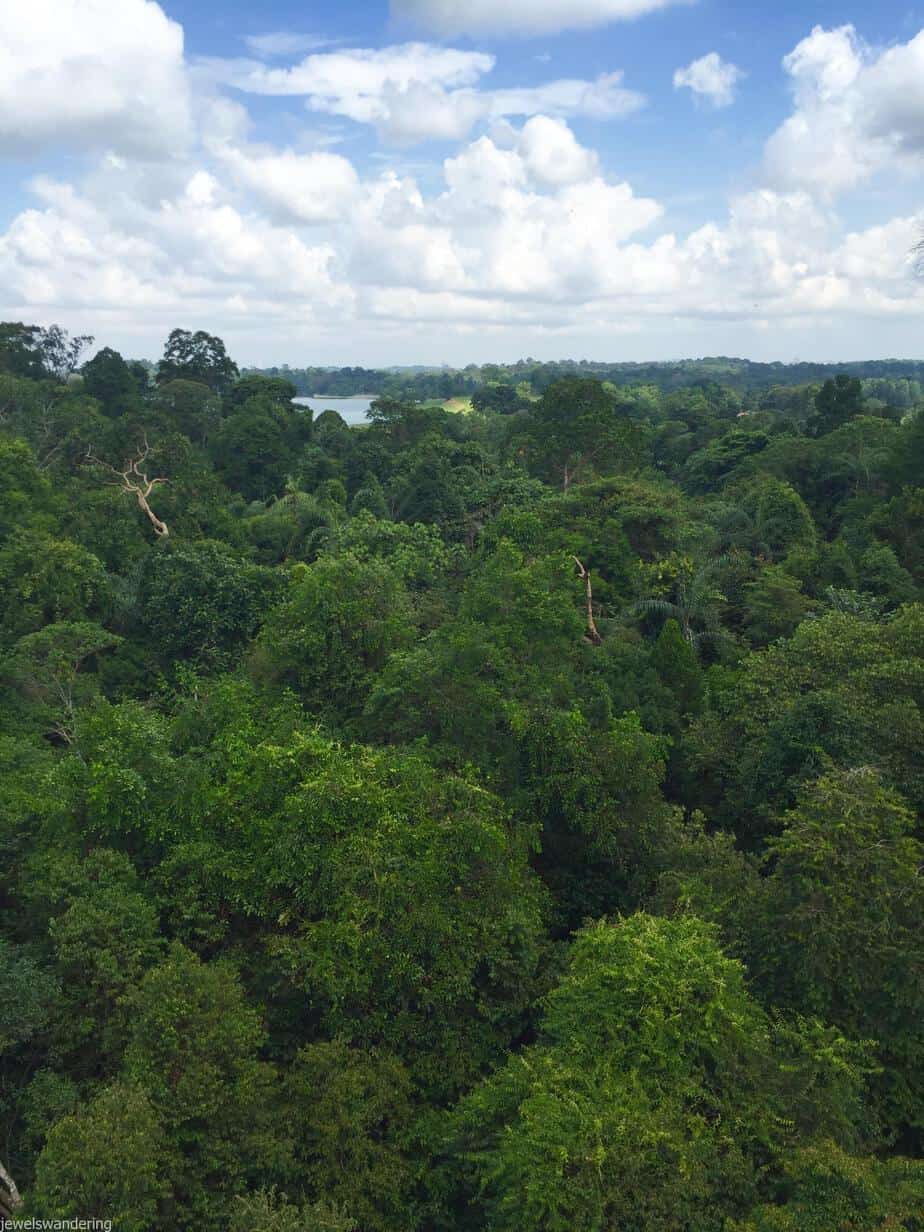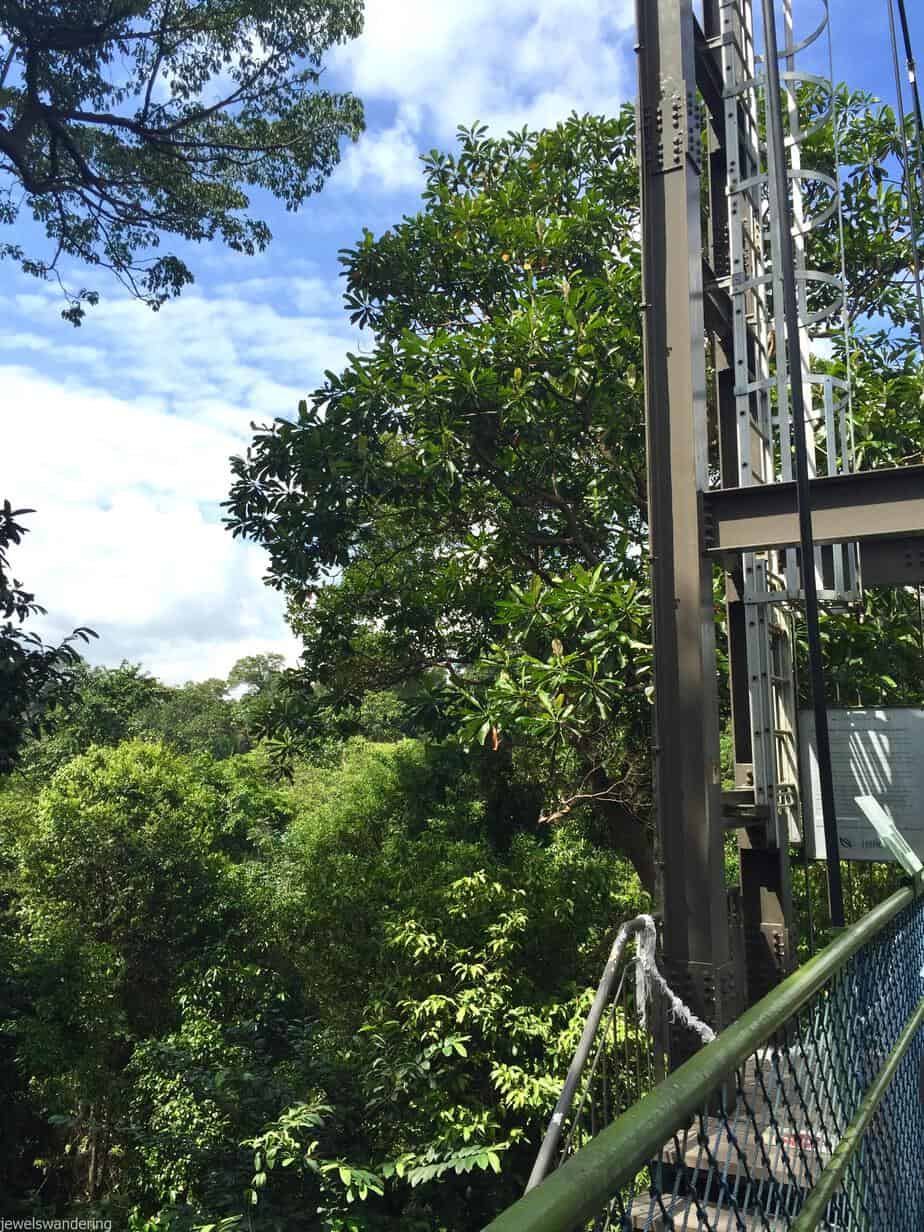 I really enjoyed the Treetop Walk but let me tell you, if 5k isn't long enough, you have to walk up a hill to get there.  In fact, there are bouts of hills on this trail throughout.  But with hills, there are descents.  And those are nice!
If you're lucky, you'll also see the monitor lizards, the pheasants, and the monkeys.  I did see a few pheasants but I wasn't able to capture them on film.  Oh well. And throughout the hike, you'll also see some pretty cool trees. And leaves. Like, really big leaves! I mean, I know my feet are small, but look at the size of this leaf!!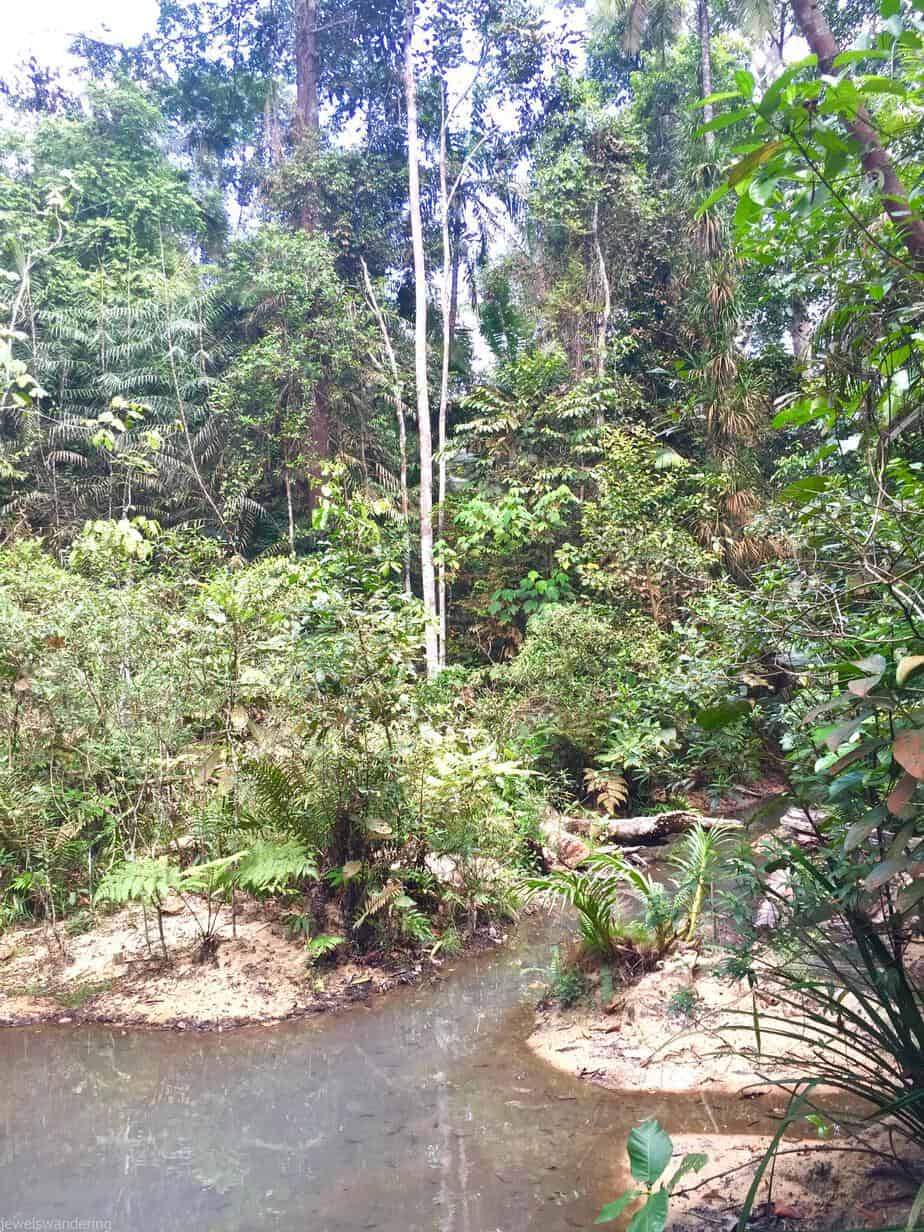 All in all, it was such a nice walk.  And yes, we did end up hiking for about 11k (6.83 miles) in the end but it was so worth it.  The trail does get pretty busy and it's actually quite amusing at what some people decide to wear to do this.  Jeans.  Really? Jeans to walk 11k in a humid, tropical reserve? Some girls even wore skirts as if they were heading to some party. Umm, okaaay…!
Once we finished, we were starving as you can imagine and we went hunting for food. That was the best meal ever!
If you're ever in Singapore and you're an outdoors lover, don't forget to head up to Macritchie! And then go have a meal at the hot new table in town – Open Farm Community (which I still need to go asap)!