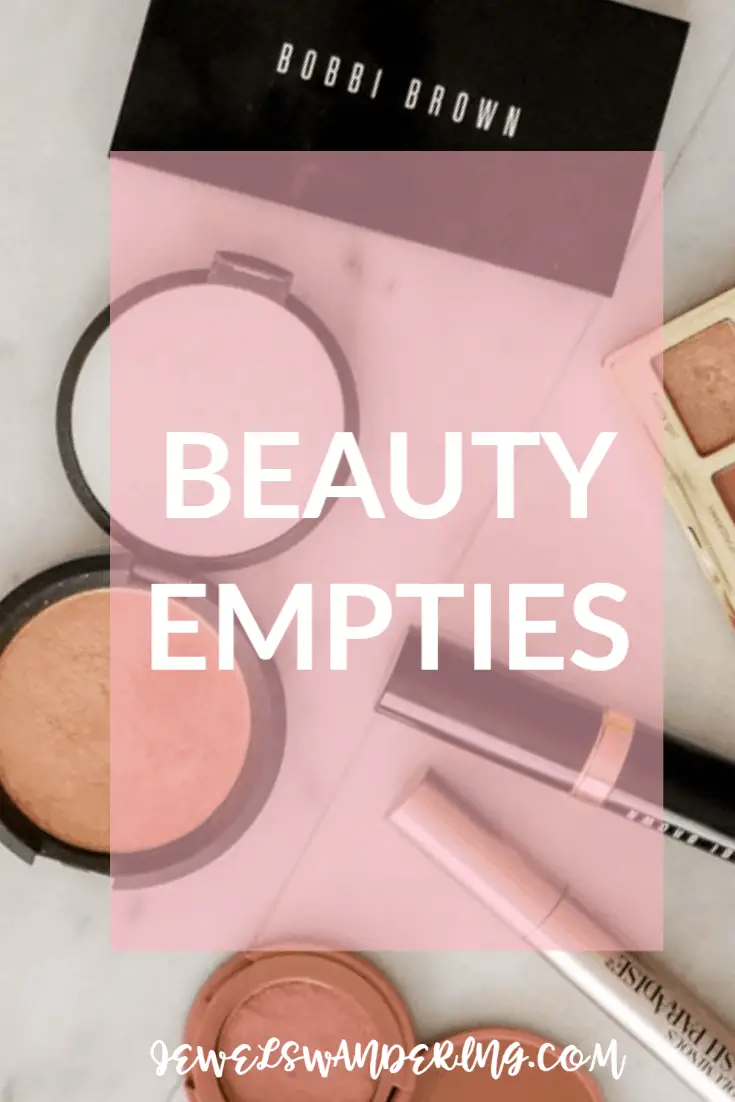 /
Beauty Empties Volume 1
I was recently thinking back to the "beginning" of lifestyle blogging, when it was more about sharing what you liked as if you were chatting with your bestie. Well, one of those posts from back in the days are "Beauty Empties" and then I saw that Lindsay had beat me to it. Let's bring this back…!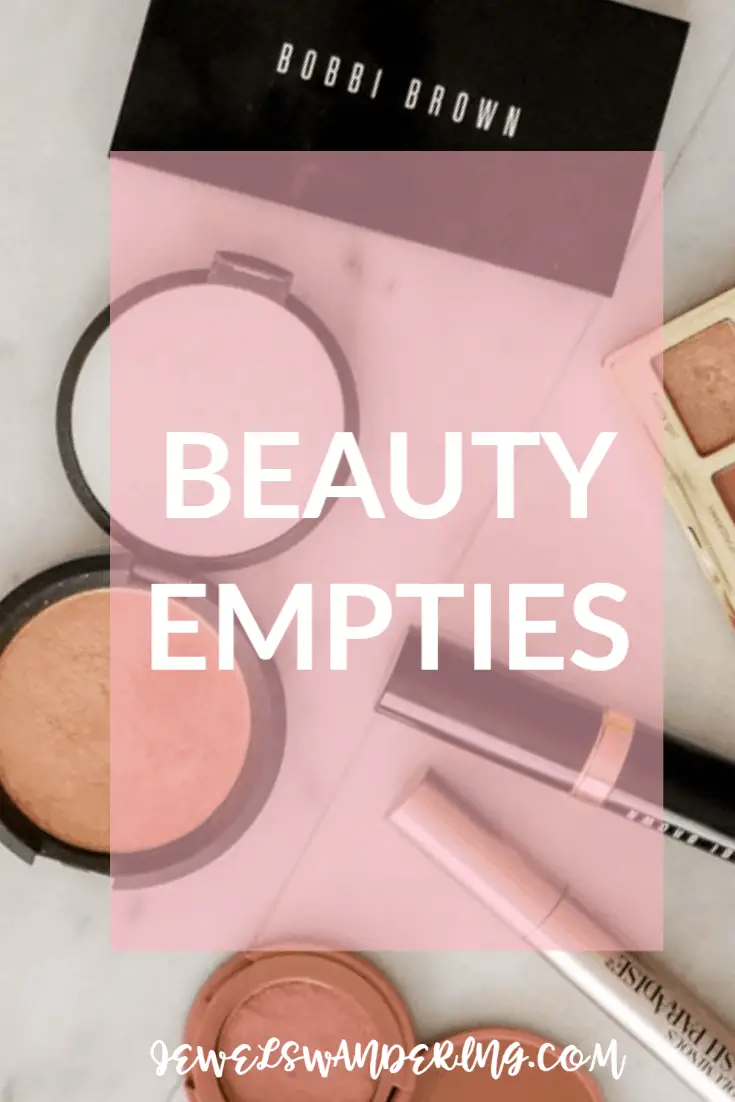 **This post may contain affiliate links where I may make a very small commission if you buy from my link.  Best of all, it doesn't cost you any extra! Thank you for your support!**
Though admittedly, there are some products that I do love and stay true to, but with that being said, I do like trying new things out.  And who knows, maybe I'll end up loving it more?!?! Also, I should note that I do try drugstore brands and non-drugstore brands, though admittedly I do tend to spend for my beauty products.
Anyway, let's get started!
I've heard so many amazing things about Drunk Elephant from friends and from blogland, so I tried a couple of their products.
Drunk Elephant Lala Retro Whipped Cream
I mean, this moisturizer sounds amazing based on the ingredient list. But, unfortunately it fell a bit flat for me. I don't think my face felt overly moisturized but I loved and hated the packaging. I love that you push down and the right amount comes out. I hated the fact that you just don't know when you're going to run out. Luckily I had bought my follow up moisturizer just as I ran out. In case you're wondering, I used two pumps a day – morning and night – and it lasted me about 2 months. Will I buy again? Nope.
Drunk Elephant TLC Framboos Glycolic Night Serum  (not pictured)
I ended up buying the larger size (50 ml) by accident and almost passed out when the sales associate told me my sale total. But I paid for it. HA It's definitely pricey but it did last me about 6 months so the price is easier to swallow. I really liked this serum and because I really liked it and because I liked it, I decided I would try the Lala Retro Whipped Cream. I don't think my skin looks the same since I ran out though I'm currently trying out a new serum. I do recommend this one and will buy it again if I can't find something else that I like that's cheaper. 😉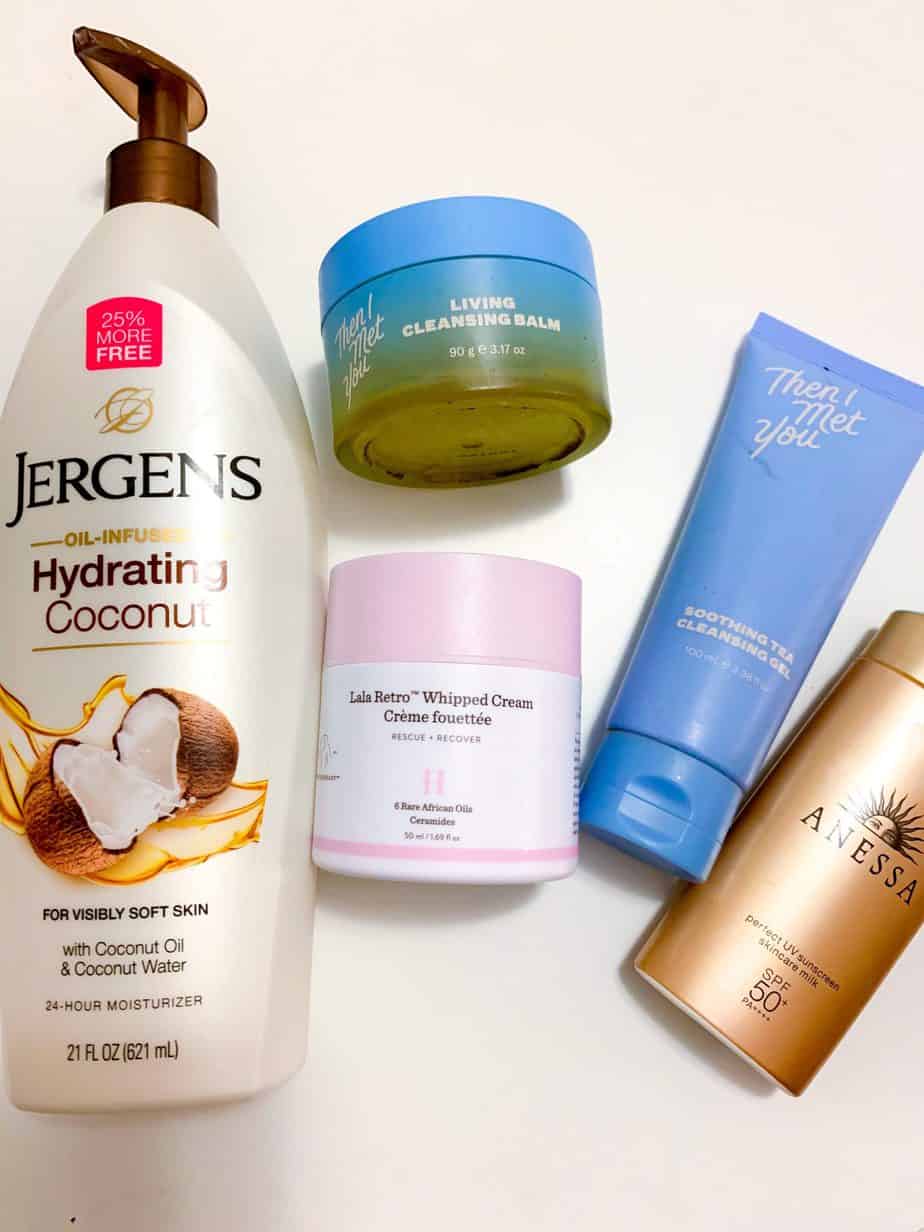 Jergens Hydrating Coconut Dry Skin Body Moisturizer 
I randomly picked this up because I saw commercials for it on TV. HA And well, I have to say I really liked this and the price! It's kept my body moisturized this winter when usually I have super dry skin during the colder months. The smell is pleasant enough. I'm definitely buying this again, though I may try out a new scent.
Then I Met You Living Cleansing Balm & Soothing Tea Cleansing Gel
Have you heard of the K-Beauty website, Soko Glam? It's amazing, it's the Sephora for all things Korean Beauty. And well, having lived in Singapore, K-Beauty was/is all the rage and the products are so good and very wallet friendly. Highly recommend!
Anyway, the woman who founded Soko Glam launched her own beauty line called Then I Met You. I went to the pop-up she had over the summer in NYC and purchased The Cleansing Duo which is the Living Cleansing Balm & the Soothing Tea Cleansing Gel. It's all about double cleaning, girls!! I am absolutely obsessed with these two products and I've already repurchased. The cleansing balm just wiped the make up off my face and I do wear waterproof eyeliner and mascara. It also left my skin super supple and dewy. After the cleansing balm, I washed with the water based Soothing Tea Cleansing Gel and it just seriously left my face super, super clean. How could I tell? I do use a toner after I cleanse and there were no traces of make up or dirt on my cotton pad.
Laneige Essential Power Skin Toner (not pictured)
So this was the toner I used after double cleaning my skin and my skin looked so good! I really liked this toner though I'm currently trying something different. I definitely prefer this toner to the one I'm currently using, so will repurchase this one once I'm done with the one I am using now! Honestly, I'd wake up and would almost not want to wash my face because it looked so plump and dewy.
Shiseido Anessa Perfect UV Sunscreen Skincare Milk
I'm a big fan of the Anessa line for my facial sunscreen. I apply this religiously every day when going out and if you're not incorporating SPF into your skincare regime, then this is me scolding you. I originally tried the gel version and really like it, though it was like a creamy gel. The milk version is a bit more liquidy and is easier to put on.  I prefer to keep my SPF separate from my foundation or whatever because there are days when I just want SPF and don't want to put on a full face of makeup, ya know? Definitely recommend! I'm already on to my next bottle, which is the gel version.
Your turn! What products can you not live without? And what products are a miss for you?