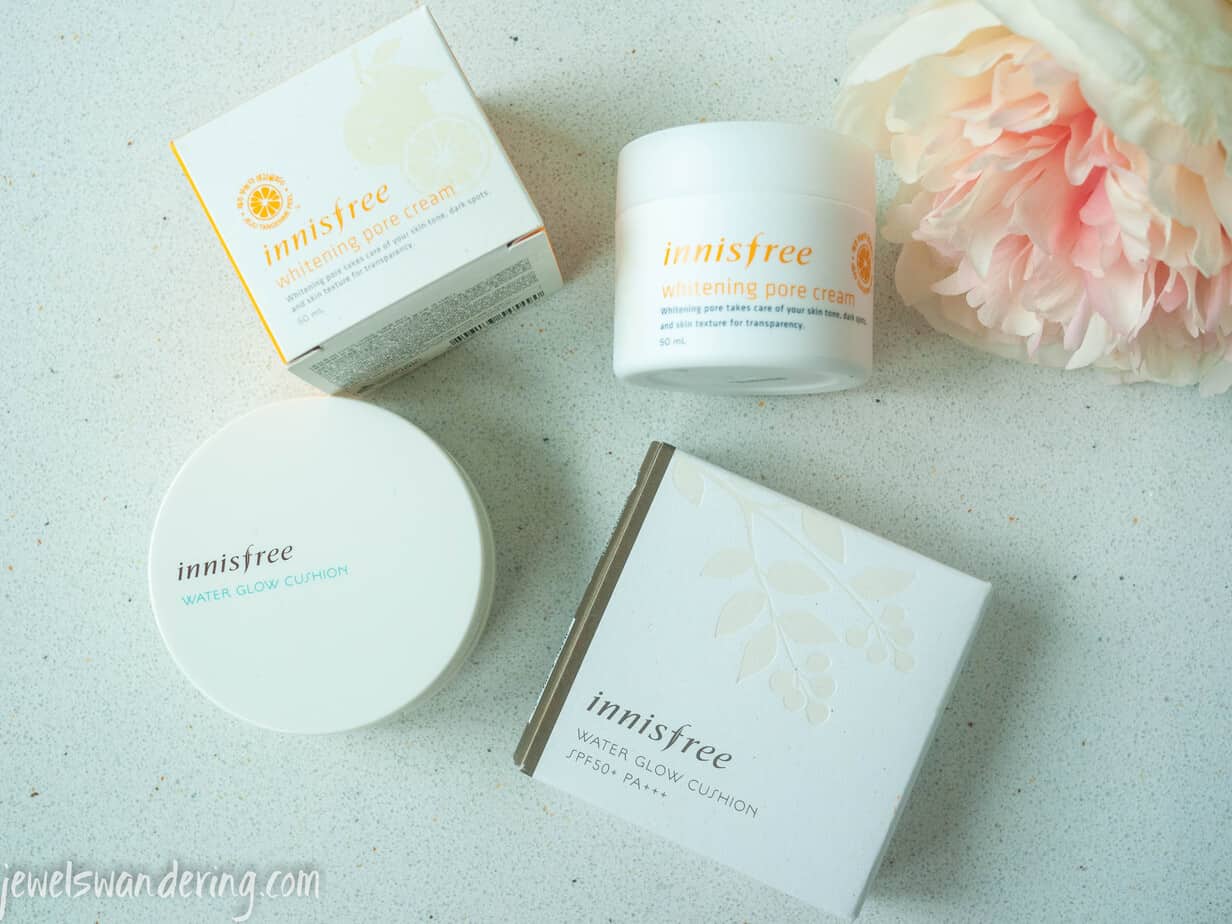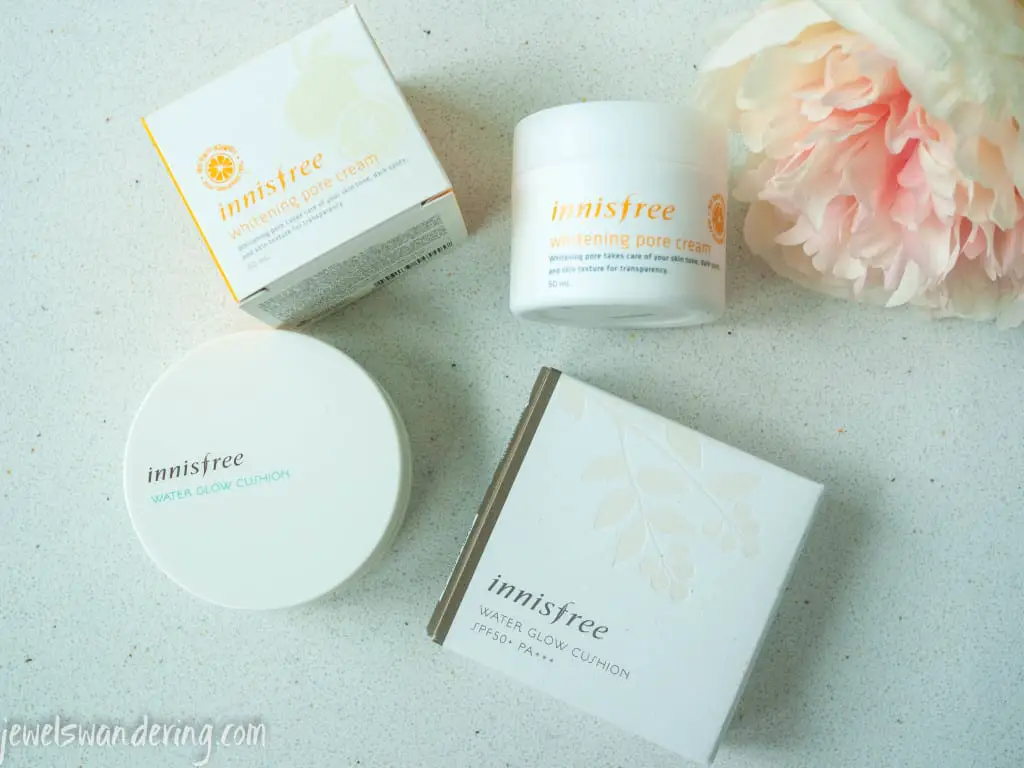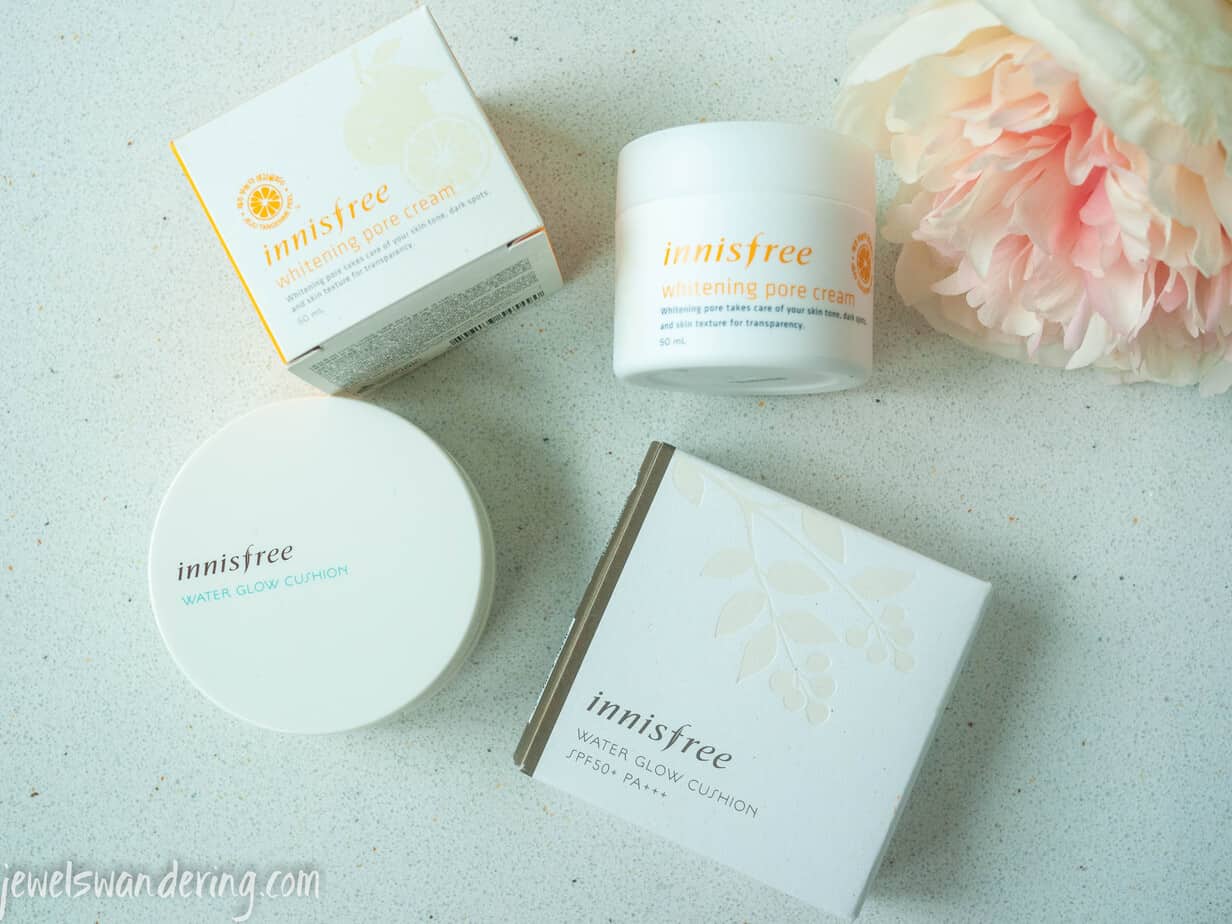 It's Monday again and I look like as if I have been hit by a truck.  It's my natural state of looking on a Monday…! How is that Korean girls have the most amazing skin, like ever?  I don't understand how they have the time to always come out looking like they have a make up artist do their make up every morning.  Or time for what seems like a complicated facial every night?  But seriously, have you jumped in on the bandwagon of Korean beauty products?  No? Then get your head out of the sand!  ;P They're all the rage at the moment, although in Asia it's nothing new.
I must admit, I never really took care of my skin too much when I was younger.  I would slap on some sunscreen when I was out at the beach, but never thought of using products with SPF for daily use until the last few years. Bad, right?  The older I get, I wish I had taken better care of myself but at that point in time, we just weren't as informed as we are now.   Over the past few years though, my nighttime routine has definitely evolved.  It used to be that I would just remove my make up and wash my face, slap some moisturizer on and done! Now, I use an oil based facial wash that removes dirt and make-up and then I follow up with a toner and a serum before putting on my moisturizer.  It doesn't add that much more time to my routine, so now it has become a habit.
So back to the point of this post, I wanted to share with you this Korean brand I came across the other day.  I initially saw an ad in a magazine for their CC Water Glow Cushion and I was intrigued.  At that point, I was using my BB cream with SPF 50 before leaving the house.  I'm a low maintenance girl, I roll out of bed with just enough time to shower and get dressed before running to work, already a few minutes late.  So a product that can give me a little coverage and even out my skin tone is all I have time and patience for and why I love BB creams; now I wanted to try out this CC cream that is cream, sunblock, base and foundation all in one nice little package.  #winning So I was out with my mom the other day when she was still here and I saw the Innisfree store.  I dragged her in and just spent a good while checking out all their products and smelling their hand creams and body lotions, etc.  Love that their products are all plant or fruits based so that your skin can shine happier. HAHA, I did just say that, didn't I?
I went in looking to buy the CC cream  and I must say, I really love this product.  It gives me enough coverage where it's not obvious I have a lot of make-up on; I prefer more of the au naturel look and it gives me a slight dewy finish, not super matte like the previous BB cream I was using. And with SPF 50, its a winner especially in this heat.  I'm sure some of it sweats off but it doesn't slide off my face like a foundation would.  And its so easy to apply.  Any fool can use this product and that's exactly my kind of thing.  I'm just a bit retarded when it comes to make-up, what can I say? When you're Asian and you live in a Caucasian world where all make-up tutorials back in the days were for white people only, was a bit hard to follow and not come out looking like a hooker.  I have to say, I have yet to find a make-up artist who can apply make-up on my eyes, but that's another story for another day…!
Anywho, aside from the CC Water Glow Cushion, I also picked up some of their pore whitening cream.  The girls in Asia are crazy about whitening creams, but I had yet to try it out.  Over the years, I have definitely acquired some sun spots and if they were gone, I can't say I would miss them.  I've been using that moisturizer for about a month now and I do really like it.  It smells really nice and citrusy but not overpowering and most of all, it works for hot and humid places.  When its hot and humid, a normal face moisturizer is just too thick and traps the sweat inside your body. Such a weird and unpleasant sensation! And then of course it slides off your face like an oil slick.  Lovely!! So I would actually use two different moisturizers – a heavier one for nighttime and a lighter one for the day; but now I just use this.
As for the whitening claim? Hmm, I can't say my sun spots have disappeared, I can't even say its changed much so I'm not going to say it works.  It may have slightly faded some but maybe I'll let my mom be the judge of that when I see her next month. She so kindly points out all my flaws, gotta love moms!   While I am not convinced of the whitening claims, I did just pick up some more of it, so… I do like it enough to buy more!
I am definitely a fan of their products and will carry on shopping here.  I will also look to switch my current face wash, toner and serum to this brand because its a cheaper alternative to what I currently use – Shu Uemura.  I do love Shu products but it's ridiculously expensive here in Singapore; I always ask anyone passing through Japan to pick stuff up for me but that doesn't always happen, so I am glad to have found something else that works.  And saves me money – that's a win in my book!
What are some of your favorite products for when its hot and humid out? I'll be heading to the States next month so am eager to check out all I'm missing out…!
And lastly, as it's Monday and we all need a little pick me up, I have teamed up with some other amazing bloggers for a Starbucks giveaway… Um hello! Now, we do ask that you follow everyone on Bloglovin, but what a great opportunity to meet some other bloggers – if you don't already know them! Good luck!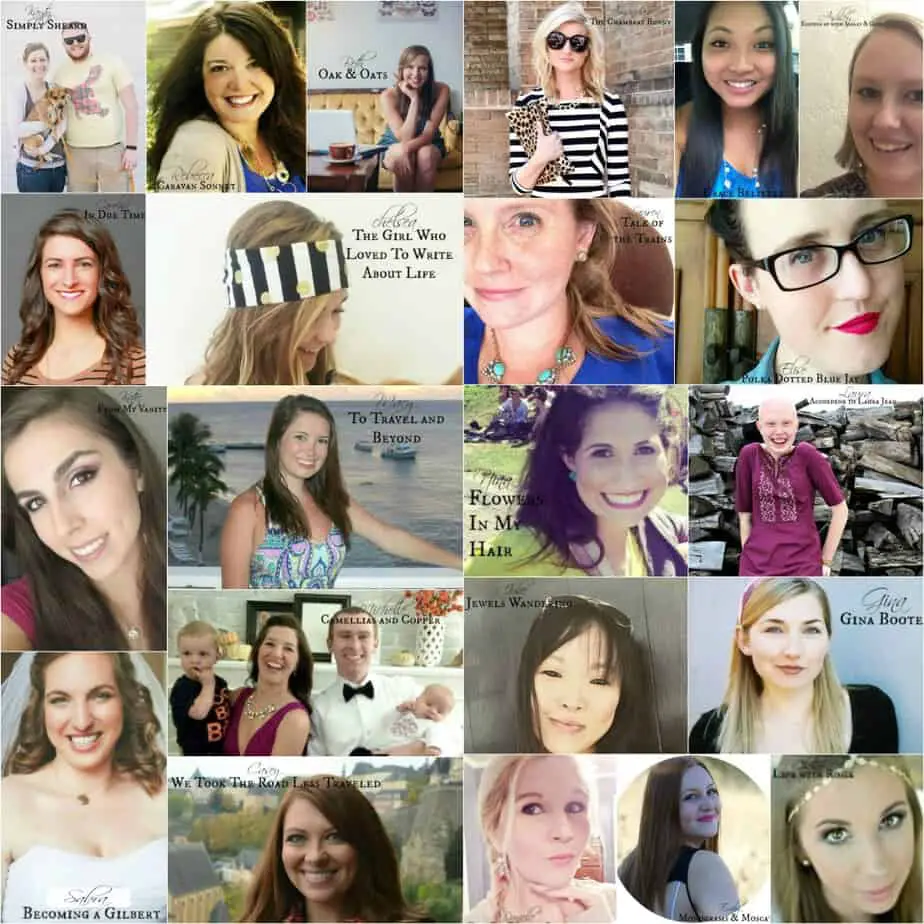 Have a great week!!