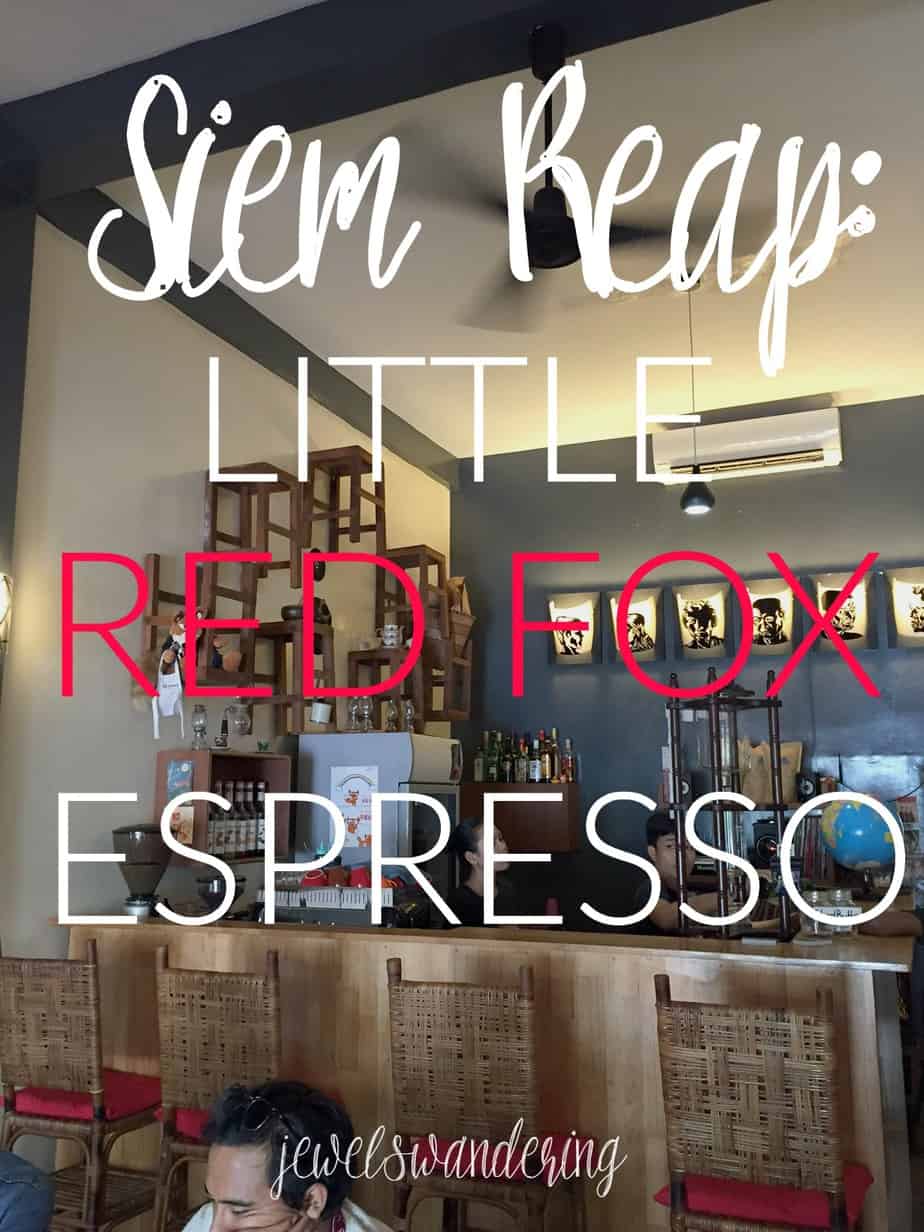 Drink Siem Reap: Little Red Fox Espresso
If there is one thing I've learned in all my years on this planet, the majority of us are obsessed with a good cup of coffee.  Right? Right.  So let me tell you where you HAVE to go in Siem Reap if you find yourself there – Little Red Fox Espresso.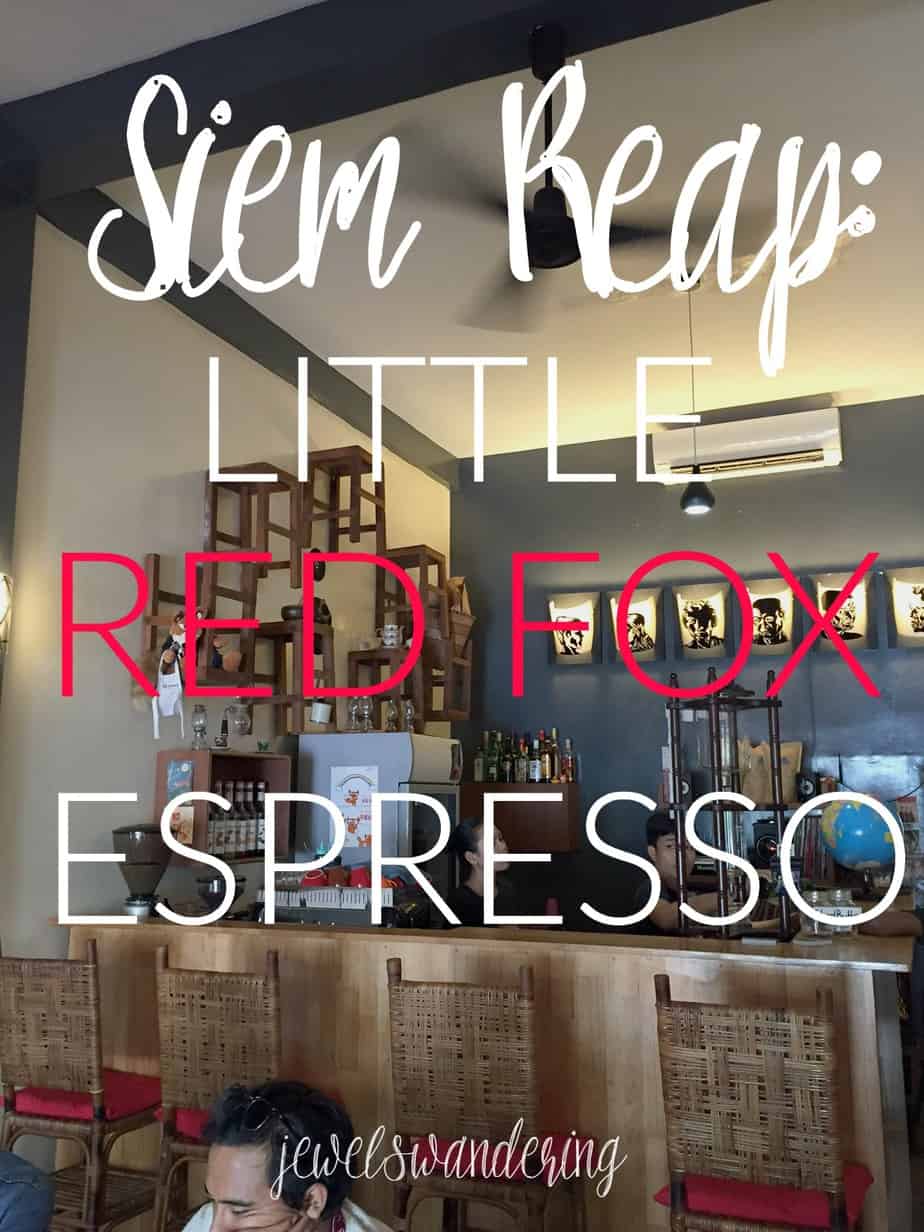 When you're at home, you have your routines.  I know I do.  Before I get into work, I stop by my coffee joint and pick up my flat white.  I specifically go there because I am guaranteed perfection. Honestly, the coffee is strong but not super bitter and the milk gives it a creamy flavor. Bliss in a cup! So going to Siem Reap, I was kind of resigned to the fact that maybe I will not have that perfect flat white. In fact, I had pushed it far, far away from my head.
You guys, I totally underestimated Siem Reap. Siem Reap, you did not disappoint!
Ali knows her coffee, so it was foolish of me to think a good flat white couldn't be found.  When she told us she was taking to the Little Red Fox, I knew I wasn't going to get some watery dishwater passed off as a flat white.  I'm looking at you, Starbucks!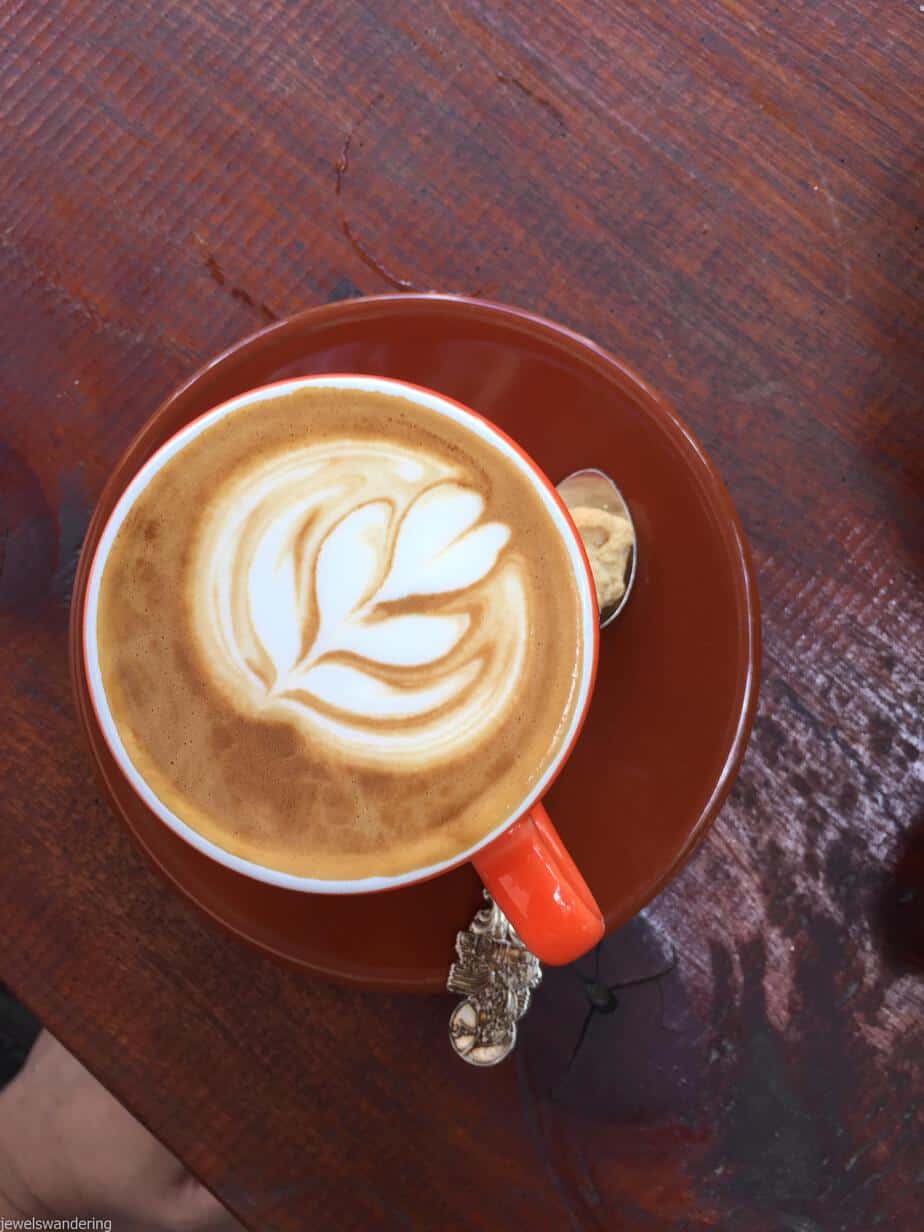 The Little Red Fox Espresso is nestled among the cutest buildings, somewhat art deco in style and reminiscent of this area in Singapore called Tiong Bahru. Tiong Bahru is like hipster central. And this street in Kandal Village is no different. We had a quick stroll up and down this street that's filled with cute little boutiques and an art gallery.  Next time, I definitely want to spend a bit more time there and check them all out.
The Little Red Fox is small and cozy on the inside with a comprehensive coffee menu as one would expect.  They do serve food as well, but I did not eat there so I cannot attest to that.  But from what I hear, it's pretty damn good!
Lastly, what makes this place – aside from its coffee – is the local staff.  They are too, too sweet and attentive.  I do wish Singapore had service like that… Just saying! I absolutely loved this little gem and am now totally craving their flat white again.  It must be the afternoon slump.
The Little Red Fox Espresso can be found on Hap Guan Street in Kandal Village.