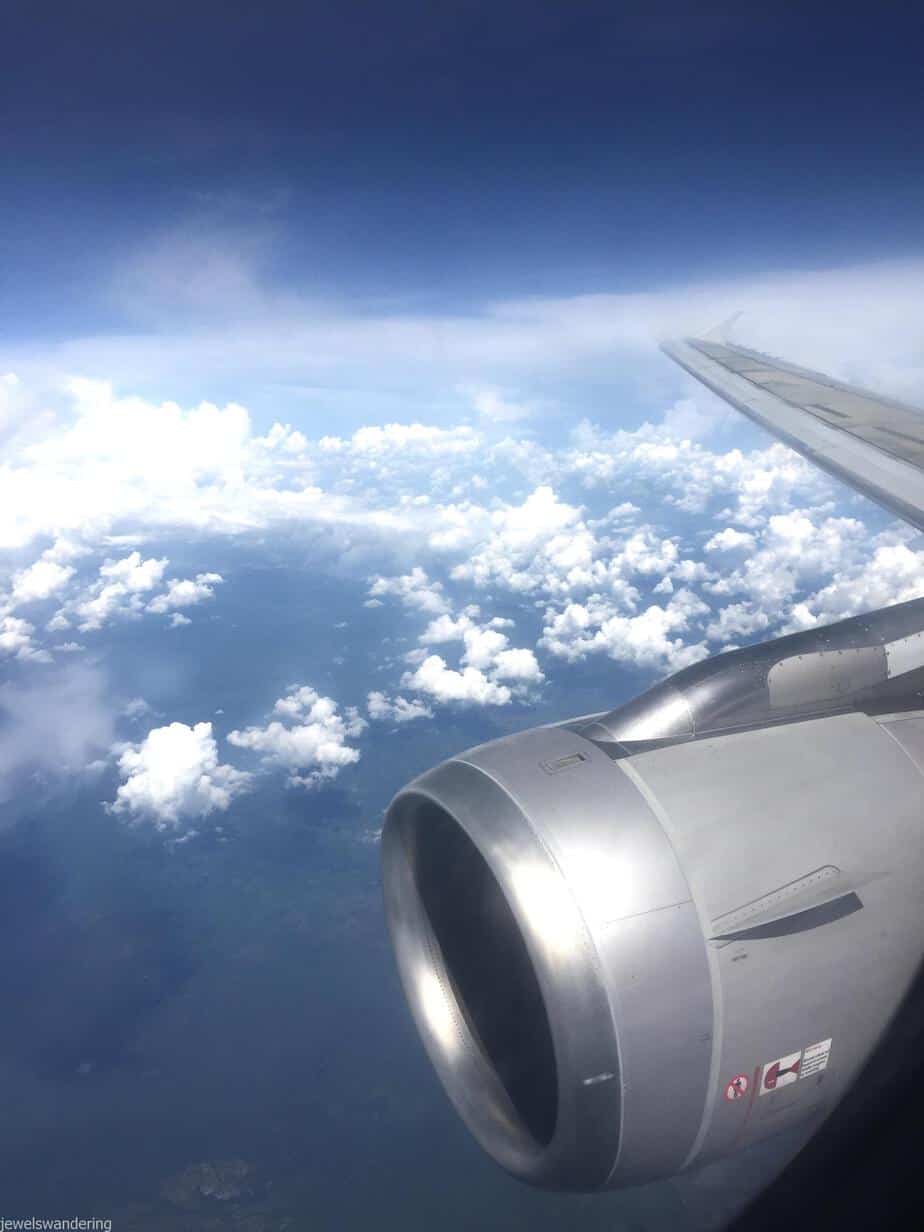 Flying into Siem Reap is an easy two hour flight from Singapore and I always go for the aisle seat. Or are you the one who goes for the window seat? 
I am the aisle seat girl because my bladder seems to shrink when I get on the plane.  Seriously. I wish I were joking, but it's like I have to go every 30 minutes or so.  No bueno. Especially on a long haul flight.  But this was a quick and easy 2 hours – I still went two times though.  HA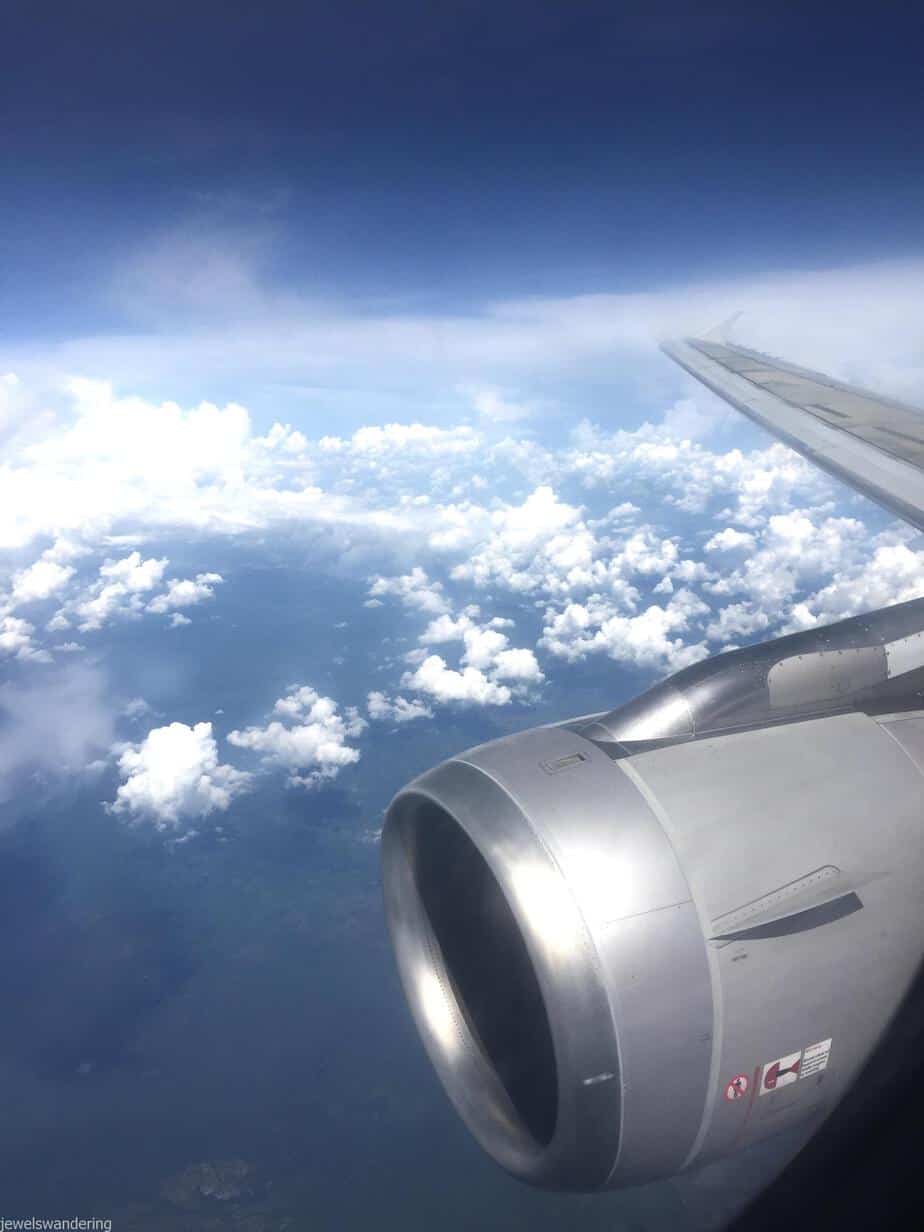 I remember one time I was either flying back to London or heading to Lisbon and I had a window seat back then.  See, people change! But back to the story, the lady sitting on the aisle seat was so not impressed when I asked her to get up about four or five times within the space of two hours.  She actually told me off in a not so nice tone that I should have booked the aisle seat. So ok, lesson learned. Sigh. Really though, that lady could have just moved to another aisle – it's not like the plane was full or anything.  Sheesh! But anyway. Where am I going with this?!?!
Oh, right!
So luckily for me, the flight to Siem Reap was empty.  I do love an empty flight! And of course, I had my aisle seat but as luck would have it, two people came and sat next to me.  So I did the nice thing and I moved to an empty row.  And now I had the best of both worlds – the aisle and the window. Oh, window seat, how much I missed you! I love looking out of the windows and staring at the space out there.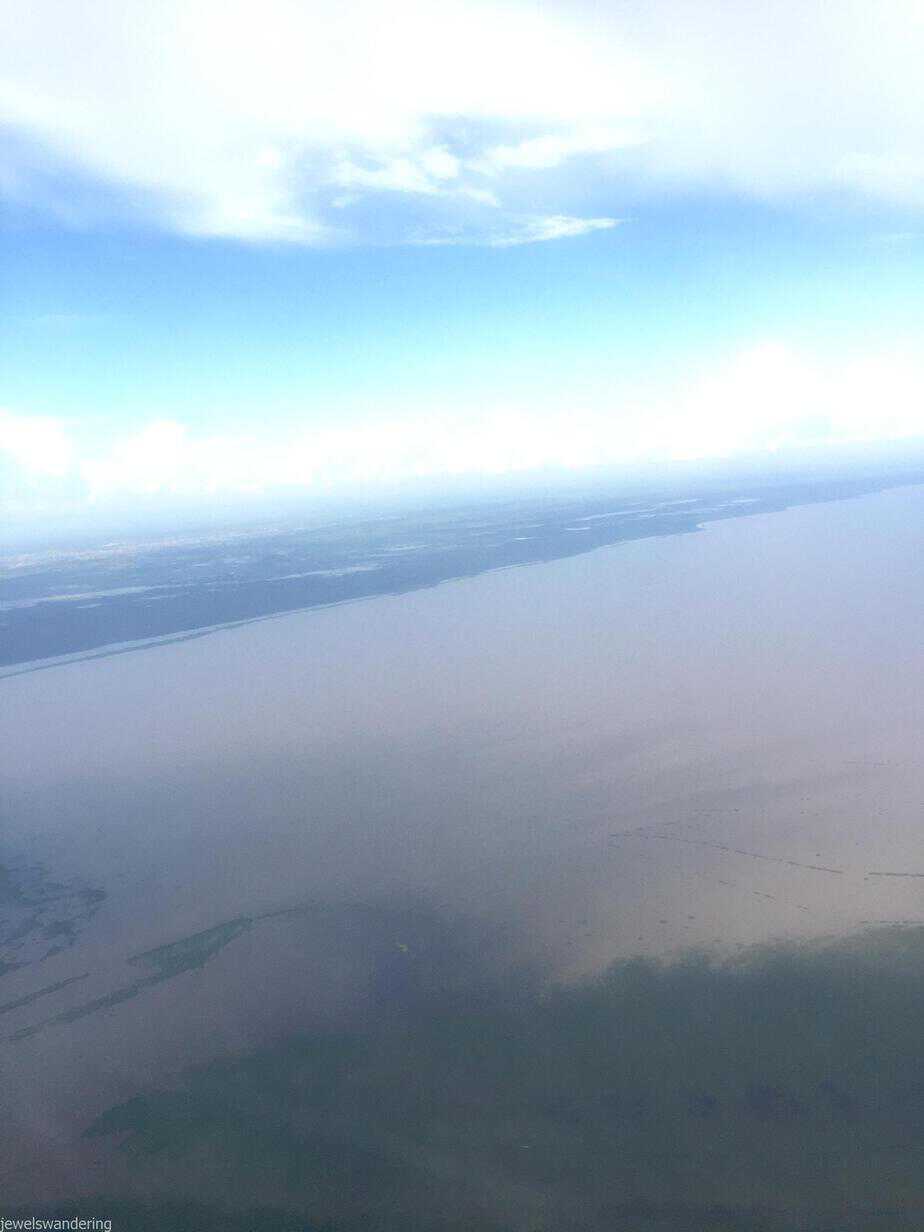 It was nice to look out the window and see the land.  Or was it a body of water? To be honest, I could not tell because it was kind of murky in color – is that even a color? Whatever. And it seemed shallow, like it was dirt and I was expecting some sort of animal to skip over this vast expanse.  Because then you see the canopies of the trees and you know that's on terra firme. Unless they're mangroves? Oh what do I know?!?!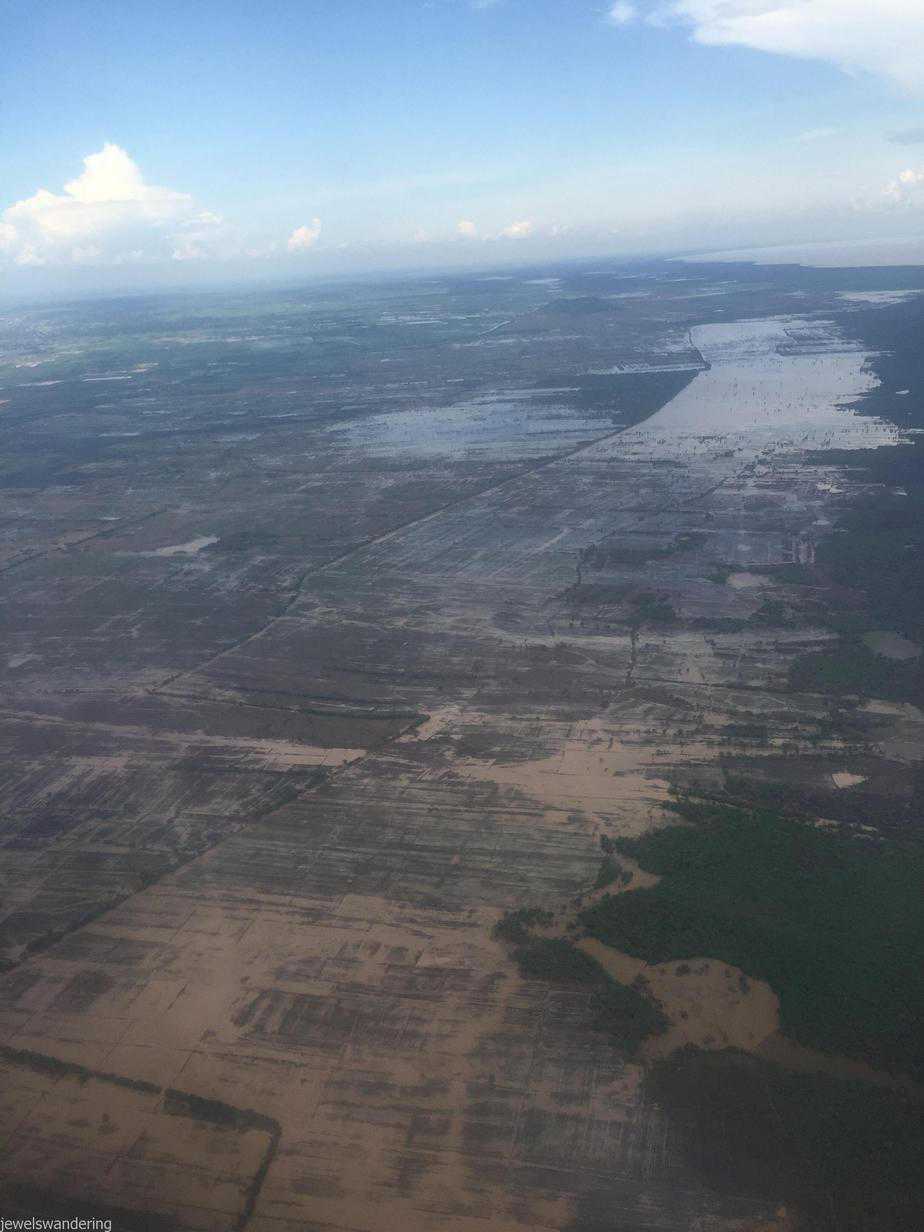 Well, those brown bits I know were on land.  It was interesting to see the contrast in the landscape.  I was hoping to see Angkor Wat from above, but no such luck.  Maybe if I had been sitting on the other side of the plane? 
Before I knew it, we were landing.  The plane bounced on the tarmac before settling and skidding down the runway. Ok, maybe it didn't skid but you know what I mean… Luckily I was sitting at the front of the plane and I quickly ran out.  It was nice to be back in Siem Reap.  I saw the airport sign further down from where we parked so unfortunately I wasn't able to recreate that scene – although I'm not sure I would have asked some random to take a picture of me.  I am a bit shy like that.
In any case, I wanted to get through immigration as quickly as possible so I hurried to the immigration hall and was greeted by a sea of bodies. ARGH. I knew I had to get a visa on arrival so I went to that area only to see that there were no forms out. Grrr. But they quickly replenished the supplies and I filled out my form.  I momentarily freaked out when I realized I had to provide a passport photo and of course, I had completely forgotten to get one.  But then my panic subsided when I realized I had one in my wallet. See – you should always carry passport photos of yourself in your wallet for moments like these!!
Immigration was really fast – I was in there for about 10 minutes and since I only had a carry on, I was outta there and ready to hit the road! 
Ali had kindly arranged for a tuk tuk to pick me up and I couldn't resist taking a picture of my driver.  Yep, that's me! Me Julie…! Innit.  I followed him to the tuk tuk and off we went. If you are following me on Snapchat then maybe you saw some of the drive into Siem Reap town? No? Oh. Well, your loss!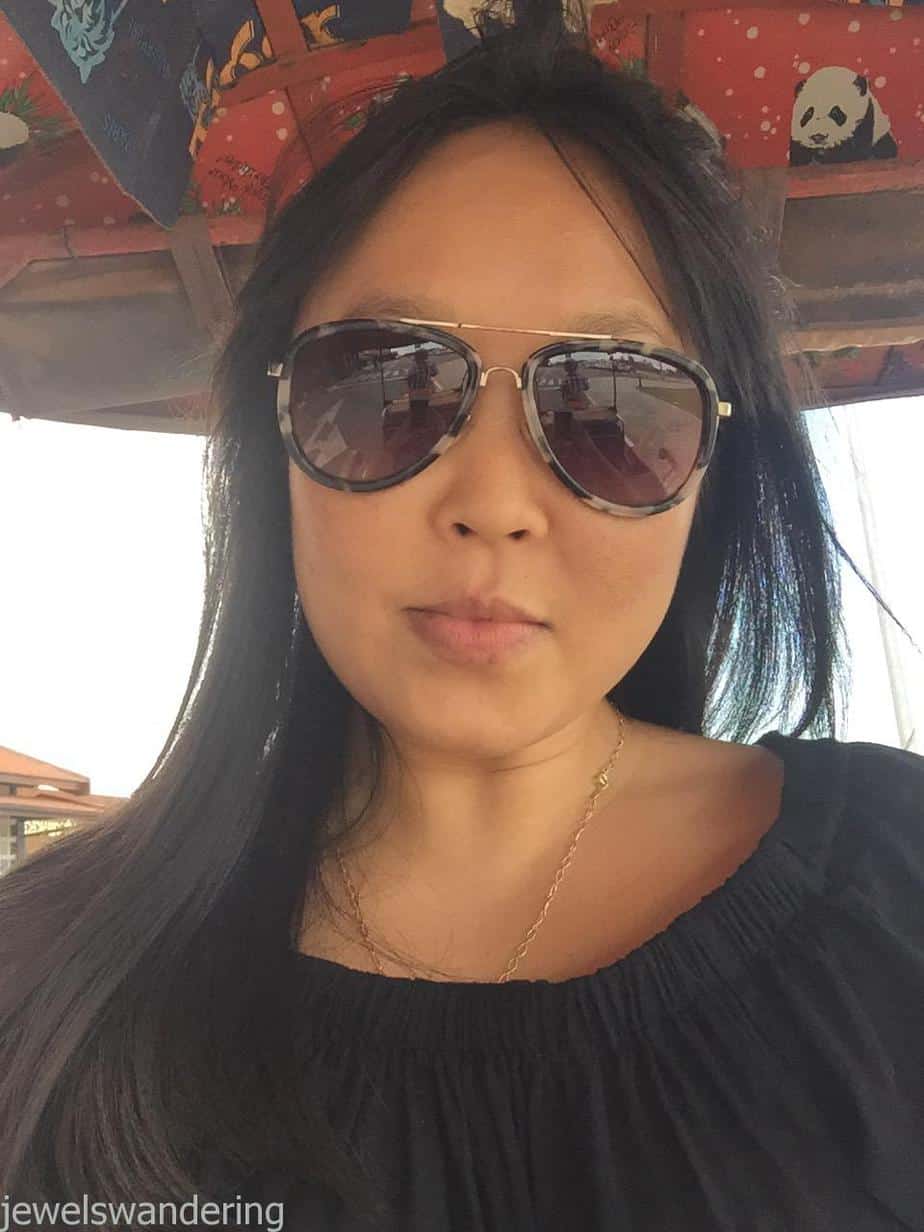 Some important things to note:
The drive into Siem Reap was about 20-25 minutes and should only cost you USD5.  Yep, it's that cheap.
The visa on arrival is $30 for a visa that allows you to stay in the country for 1 month.
Cambodia runs on USD
Anywho, I'll be back with some more Siem Reap posts! I know you can't wait!! 😉