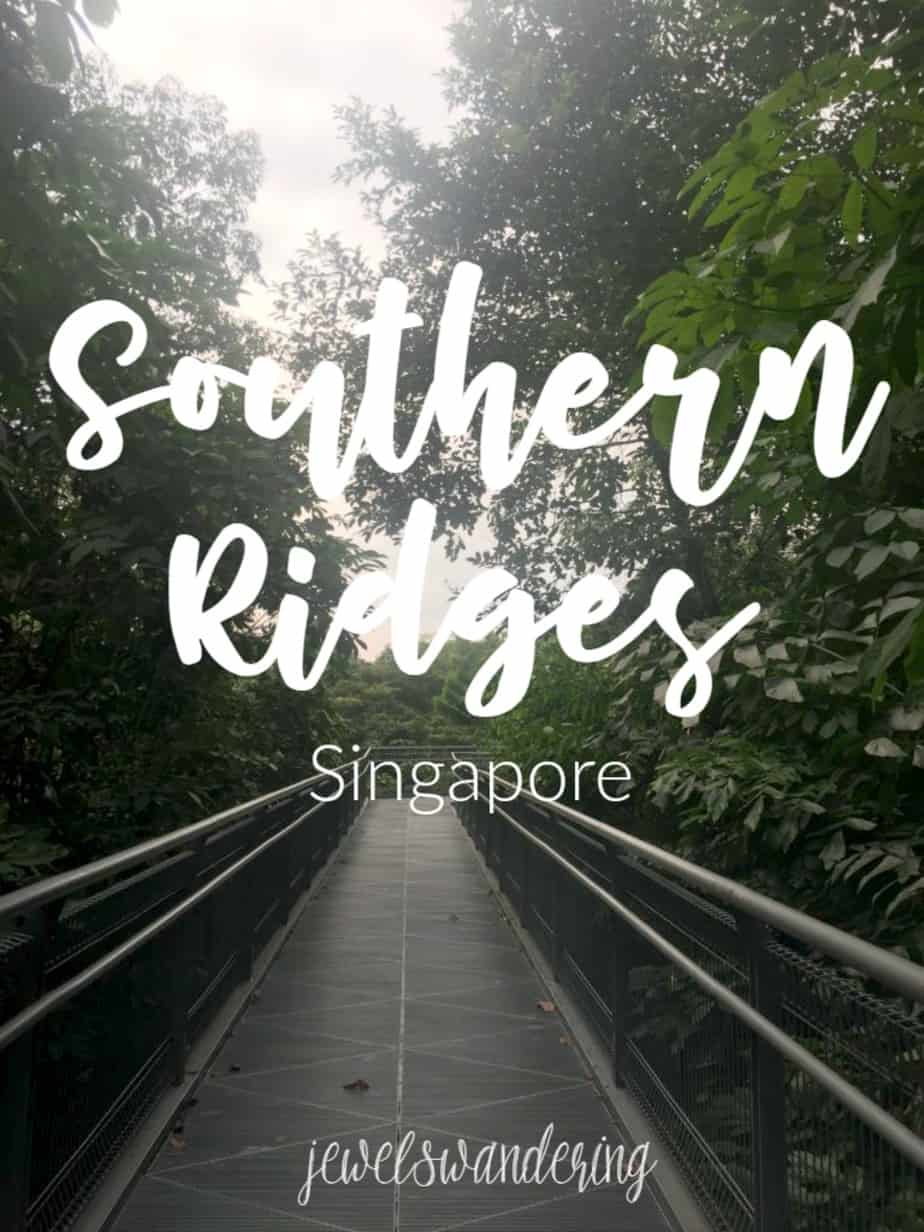 Explore Singapore: Southern Ridges
Happy Friday, lovelies! We've made it to the end of the first week (sort of) of the year and luckily it was a short week to ease back into the daily grind.  Today, if you need some weekend inspiration, I would say, go take a hike! A snowy, winter hike maybe? Well, no snow down in my part of the world, but why don't you explore Singapore: Southern Ridges with me instead!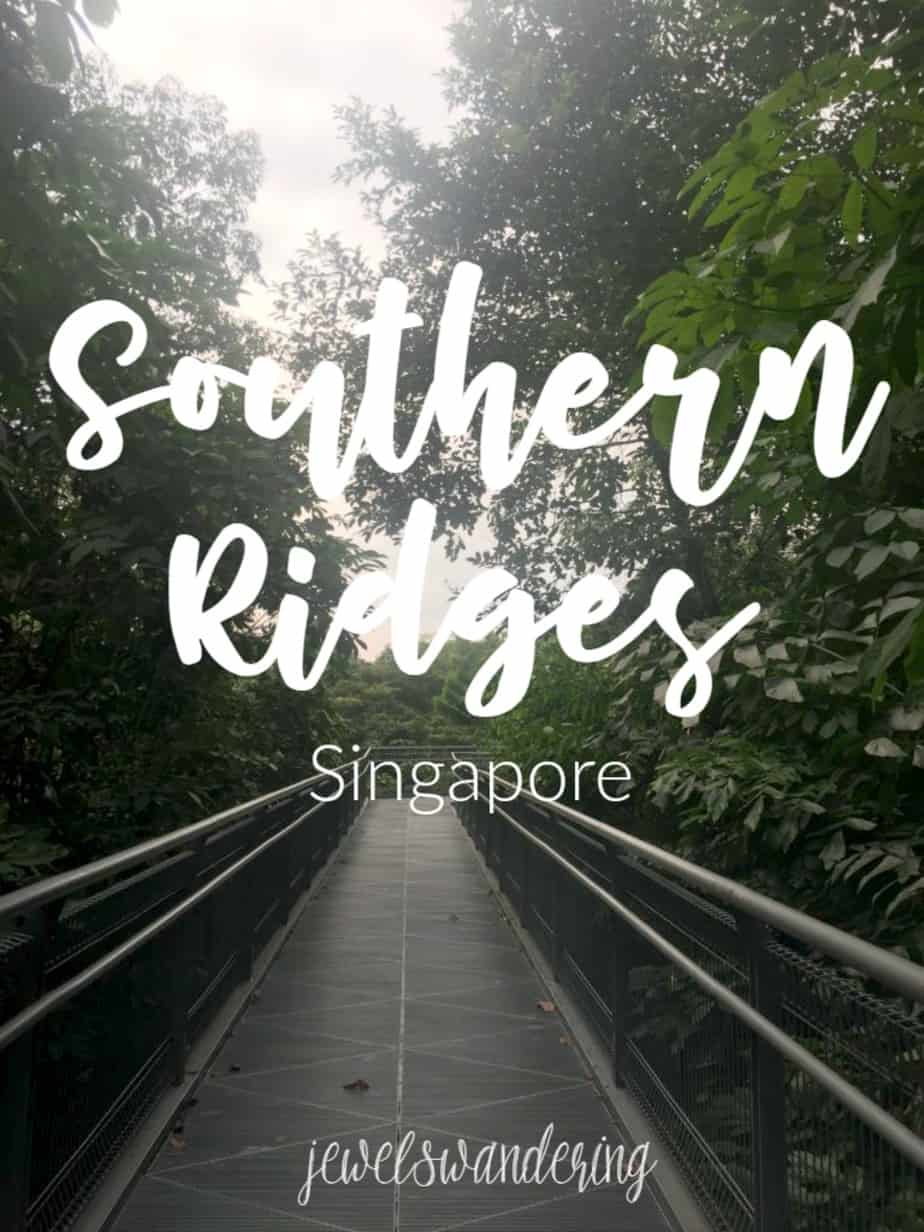 The Southern Ridges is a 10km hike that connects Mount Faber Park, Telok Blangah Hill Park, HortPark, Kent Ridge Park and Labrador Nature Reserve. Not only that, you can get some pretty nice panoramic views of Singapore along this hike. And if you're a nature or bird lover, then this is totally your jam! Unfortunately though, I did not see any animals, more specifically I was keeping an eye out for those cheeky monkeys.
I like how there are raised walkways so you can walk above the trees. Makes for pretty views and well, keeps you from getting muddy! Especially considering the sky was getting darker and threatening rain.
It's quite peaceful, I like how it wasn't overcrowded like Macritchie.  There is one bit that gets a little crowded, but hey! It's all good.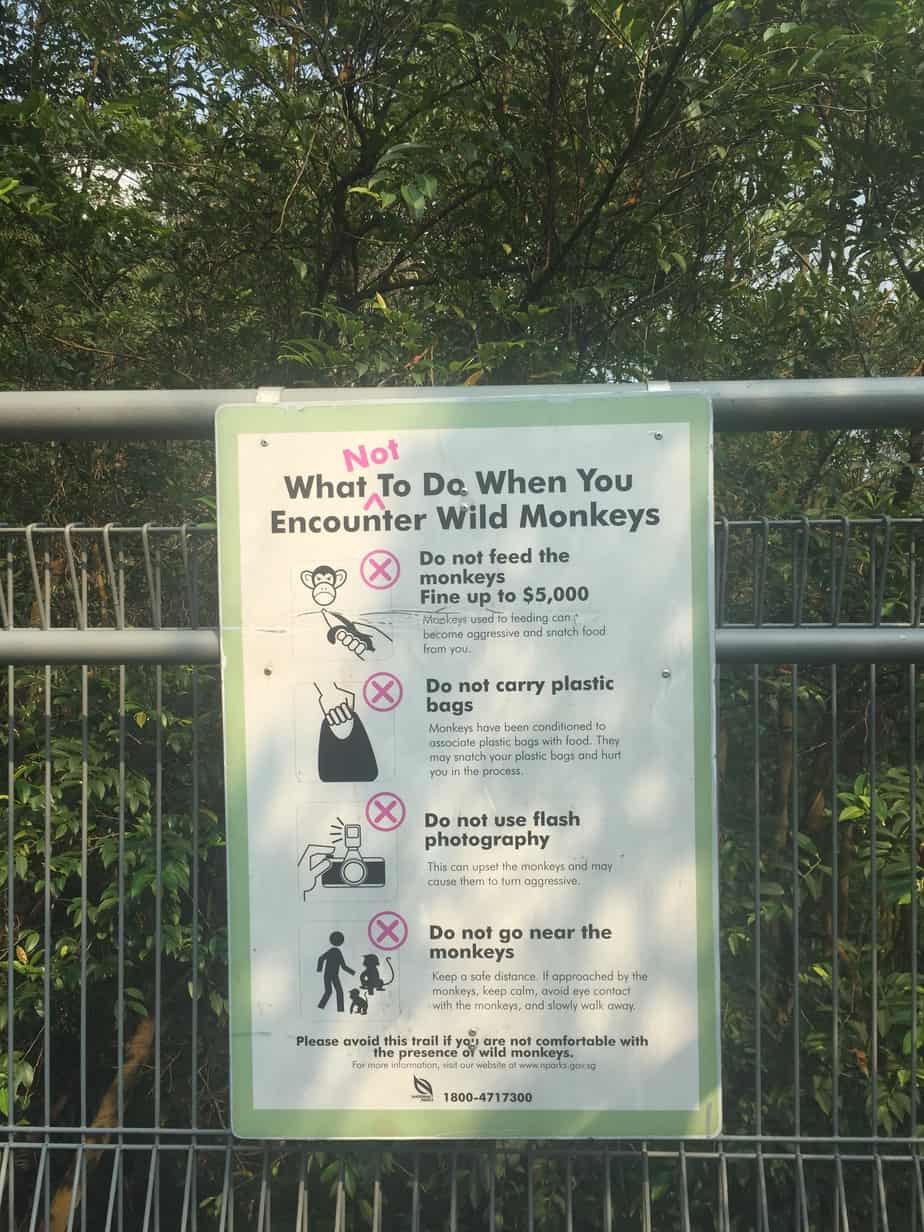 We headed towards the Henderson Waves.  Though we did also walk towards Alkaff Mansion.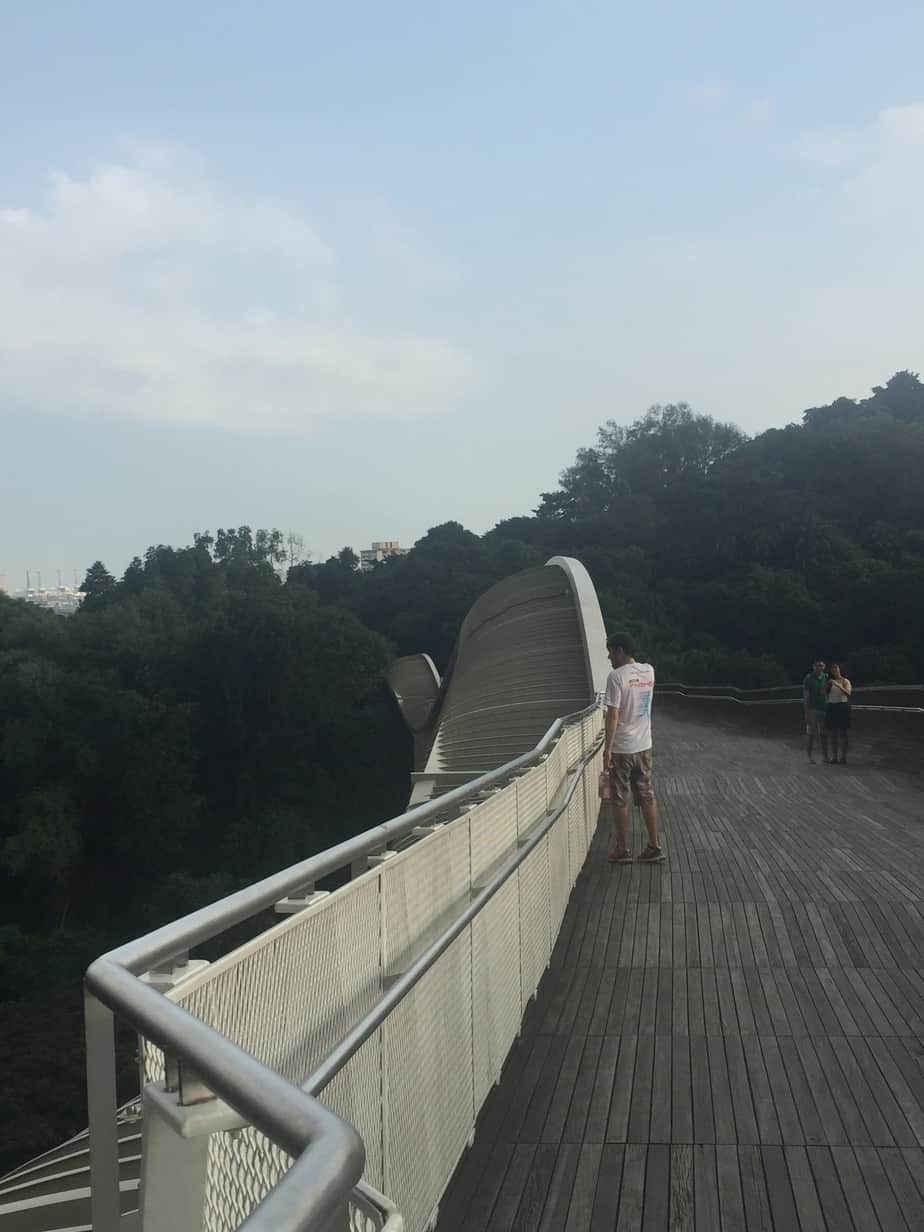 What are the Henderson Waves? Well, it's a bridge! It's the highest suspended bridge in Singapore and it's characterized by the waviness of it. Ha. Don't mind my pictures, it really doesn't accurately depict it. Oops. But I got ahead of myself because before we reached the Henderson Waves, we had to walk through here first. I am not exactly sure what it was, but it was a clearing with a gazebo.
And then we walked some more, a bit of an uphill but not really to then reach another area where there is a monument of sorts. It depicts the history of Singapore, I think. Don't hold me down to this! You are also greeted with some beautiful views of the south of Singapore. Although that is debatable. Do you like seeing shipping containers? Hehe And those funky buildings? They are condos. Pretty cool, right?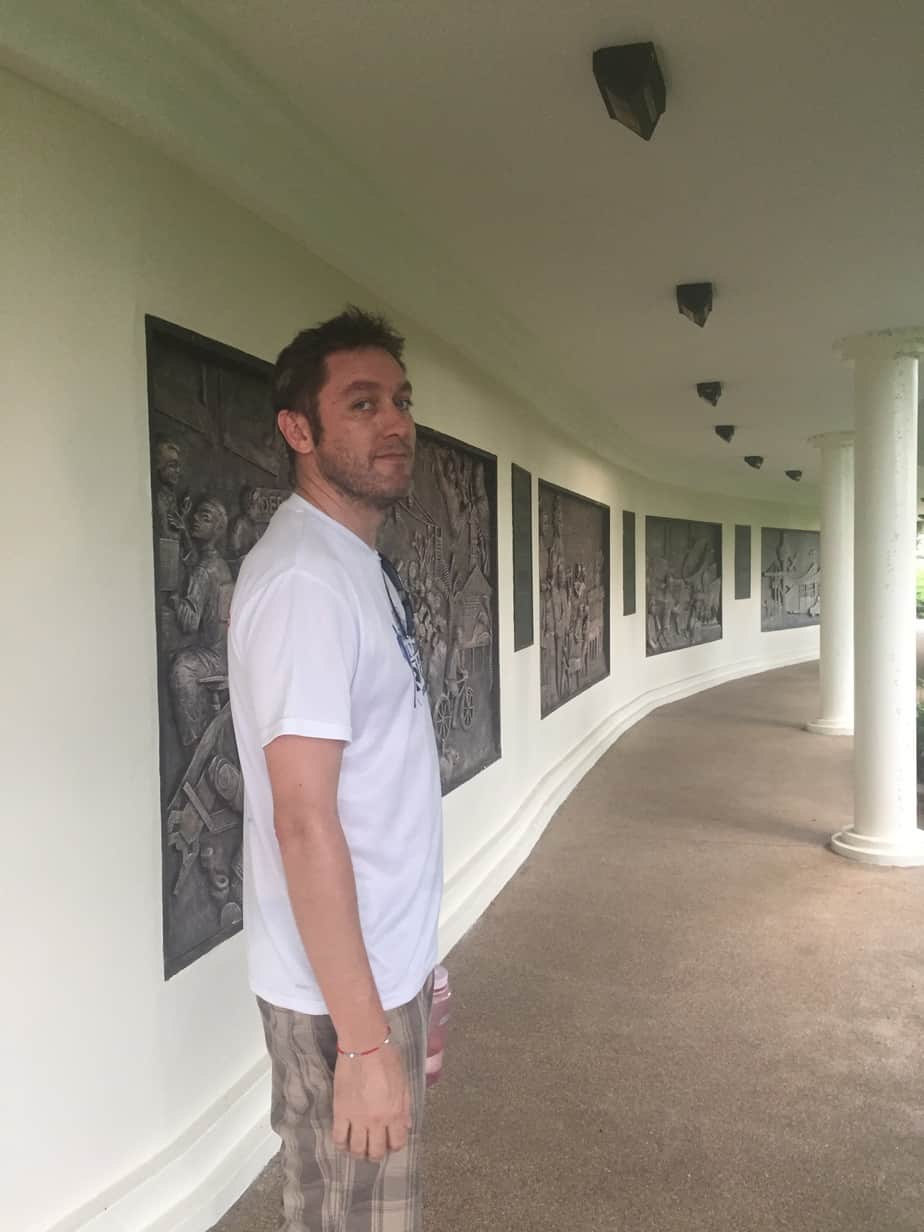 At this point, we came to a little restaurant up in Mount Faber. I was a bit peckish and definitely thirsty for something other then super warm water, so we stopped for a little break and refuel session. My drink was horribly sweet though. And I don't think the 3-cheese fries were any help to all the calories we had burned. HA
Finally, I got to Mount Faber. It's one of those places I kept meaning to go, not really sure why, but nevertheless I finally made it. Just to see the cable cars! The cable cars take you to Sentosa, where Universal Studios is and other attractions. 
At that point, we were pretty much done with this leisurely hike.  Luckily for us, the rain held out until we got home. Phew! Because honestly, I really wasn't in the mood to get caught in a downpour here. 
As we exited the Southern Ridges, we stumbled upon a little Malaysian cemetery.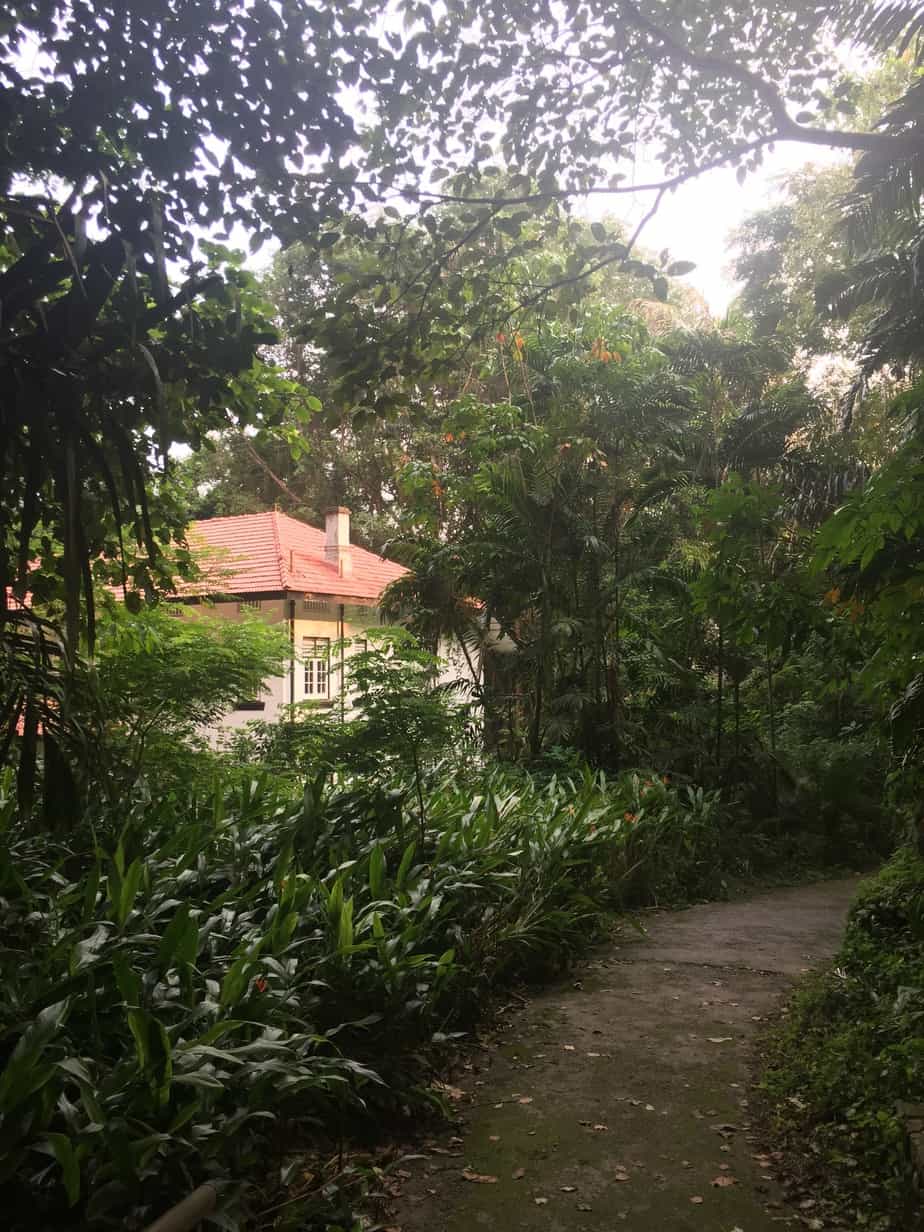 Whoever lives in that house has it good! I would love to live in a black and white house.  A "black and white" is a remnant of the English heritage in Singapore.  These not-so-little bungalows are only found in Singapore in this region. But then again, you do have to watch out for the wildlife, which does include snakes. Yikes!
I really enjoyed exploring the Southern Ridges with Leroy. I'm glad we knocked this off the list before he left. And best of all, it's free – another fun hike that is also free is Macritchie Reservoir!
Have a great weekend, ladies!