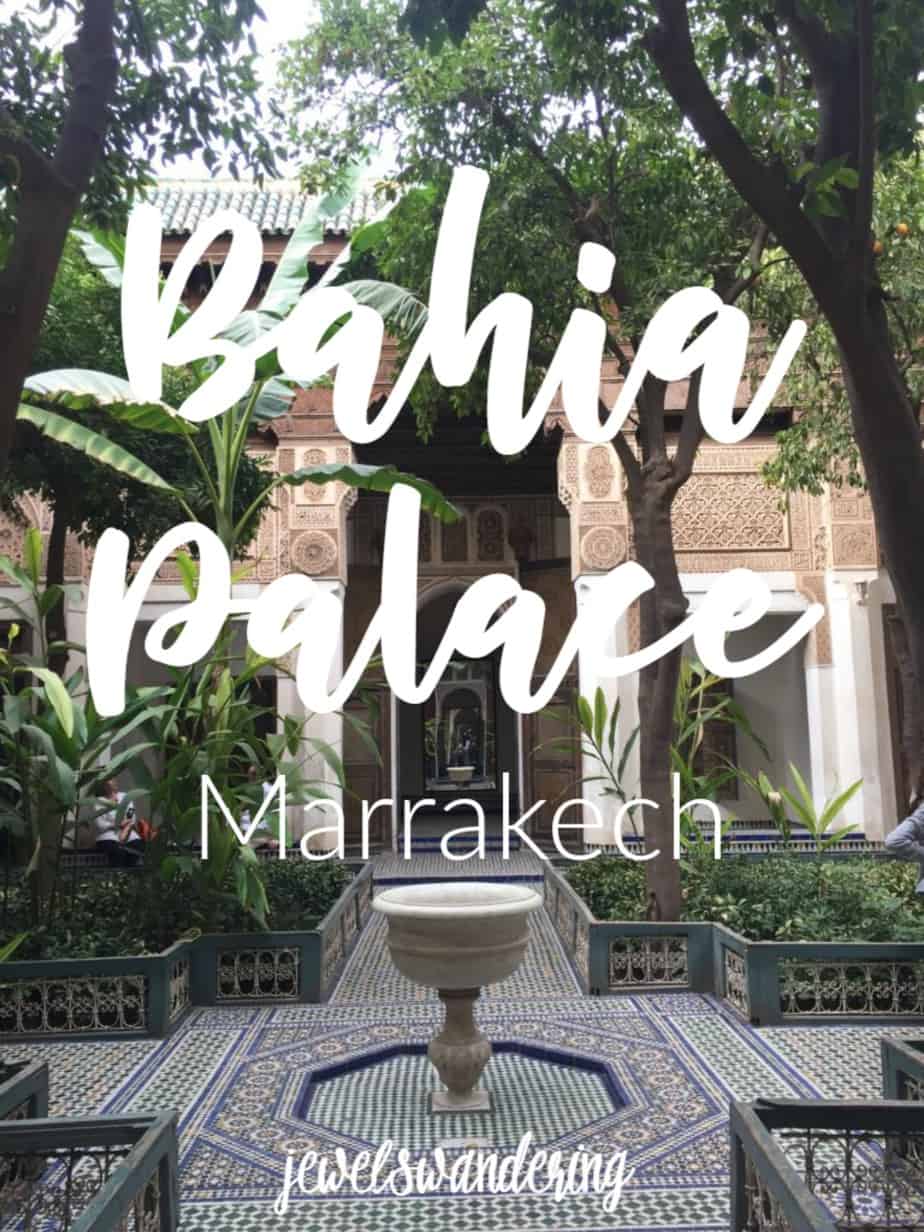 Happy Tuesday! How was your weekend? Mine was pretty chilled – brunch with friends as everyone was back after the holidays and a whole lot of meal prepping. Sunday night, it totally hit me that Leroy was gone and it was back to me, myself and I. Dinner party of one was back in full swing. Sigh. But let's not all get into a funk and let me take you the beautiful Bahia Palace in Marrakech.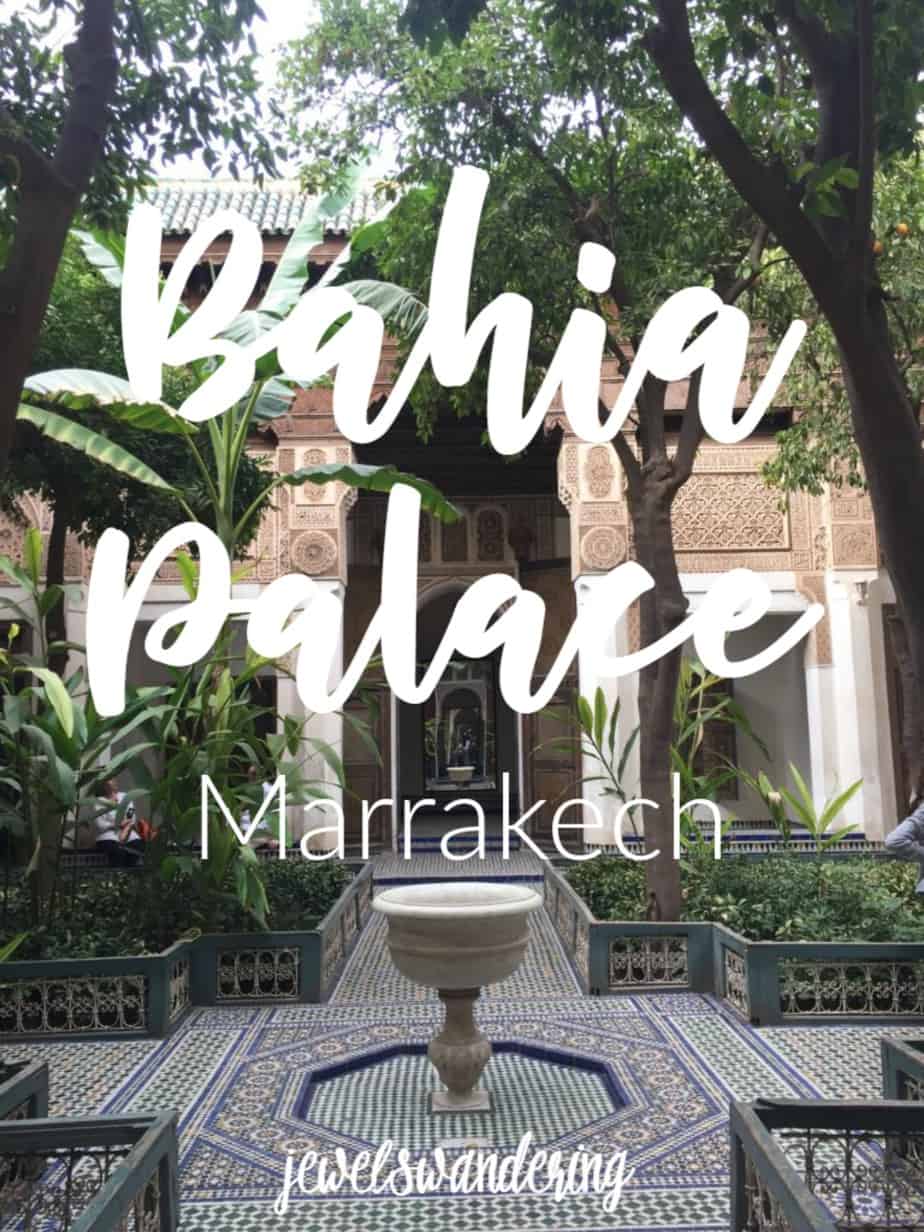 In all honestly, there's not really much to do in terms of sightseeing in Marrakech, I found.  Aside from the souks and the Jardin Majorelle, I struggled to find things to do. It was all about the souks and the food! I hadn't even planned on heading to Bahia Palace but Leroy wanted to check it out, so we went down there the day before the wedding. And actually, because of the pre-wedding festivities early in the morning, we got a bit of a late start and we almost missed seeing it altogether as it closes at 5pm and we got there at like 4:40pm. HA But we made it!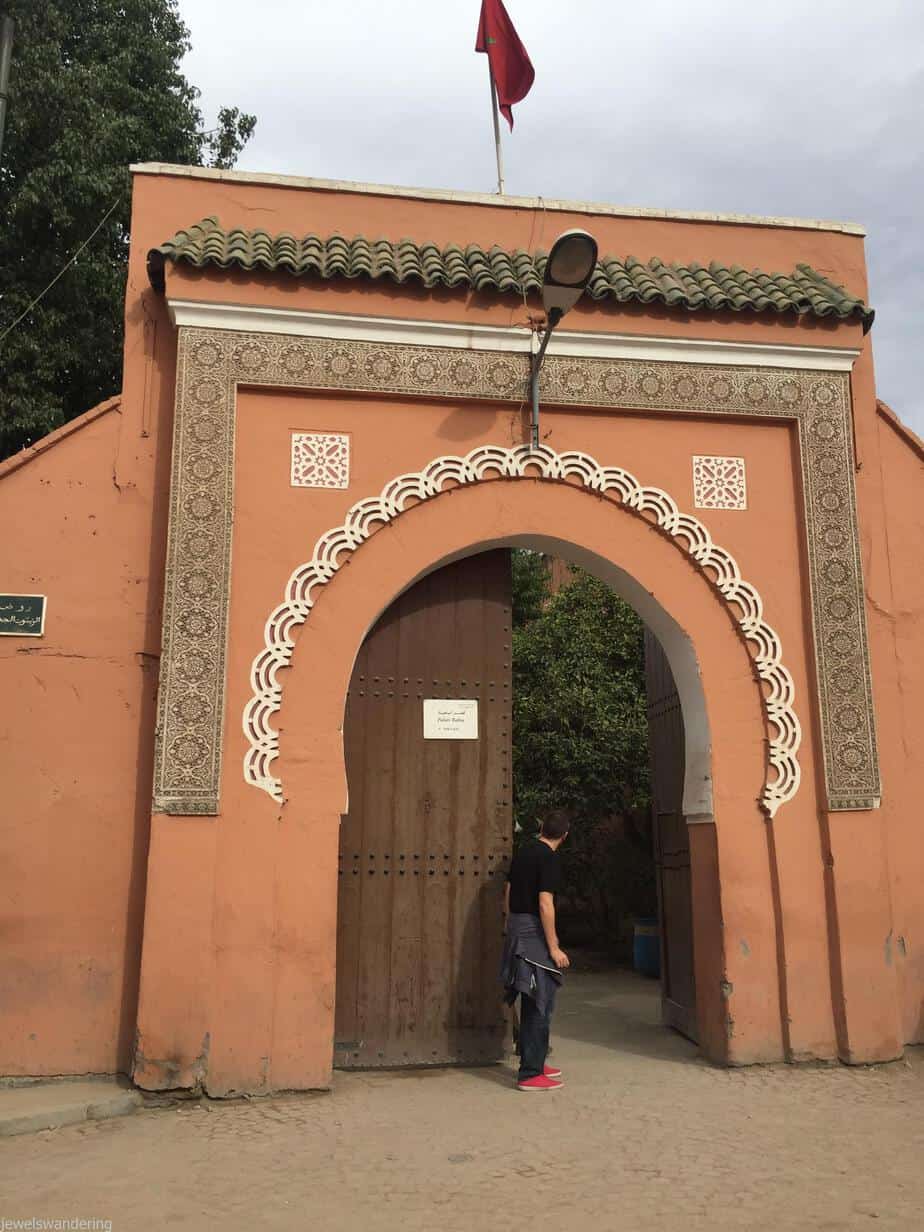 The entrance, though gorgeous with its high arches and tiling definitely does not let on that a beautiful palace sits beyond those walls.  It's located just on the outskirts of the Medina along the northern edge of the Jewish Quarter.  The walk there was very picturesque with many gorgeous doors along the way.  I totally have a thing for doors, by the way! Anywho..! Back in the late 1800s, the palace was the home to the Grand Vizier (the Prime Minister of the Ottoman sultan) Si Moussa in 1960 and then by the slave-turned vizier Abu Ahmed in 1894.  Abu Ahmed is credited for embellishing this palace which then attracted this warlord to host guest there. They loved it so much, they kicked Abu out. How rude! Anyway, this is a very loose history I'm giving you, best you check out this website if you want more details.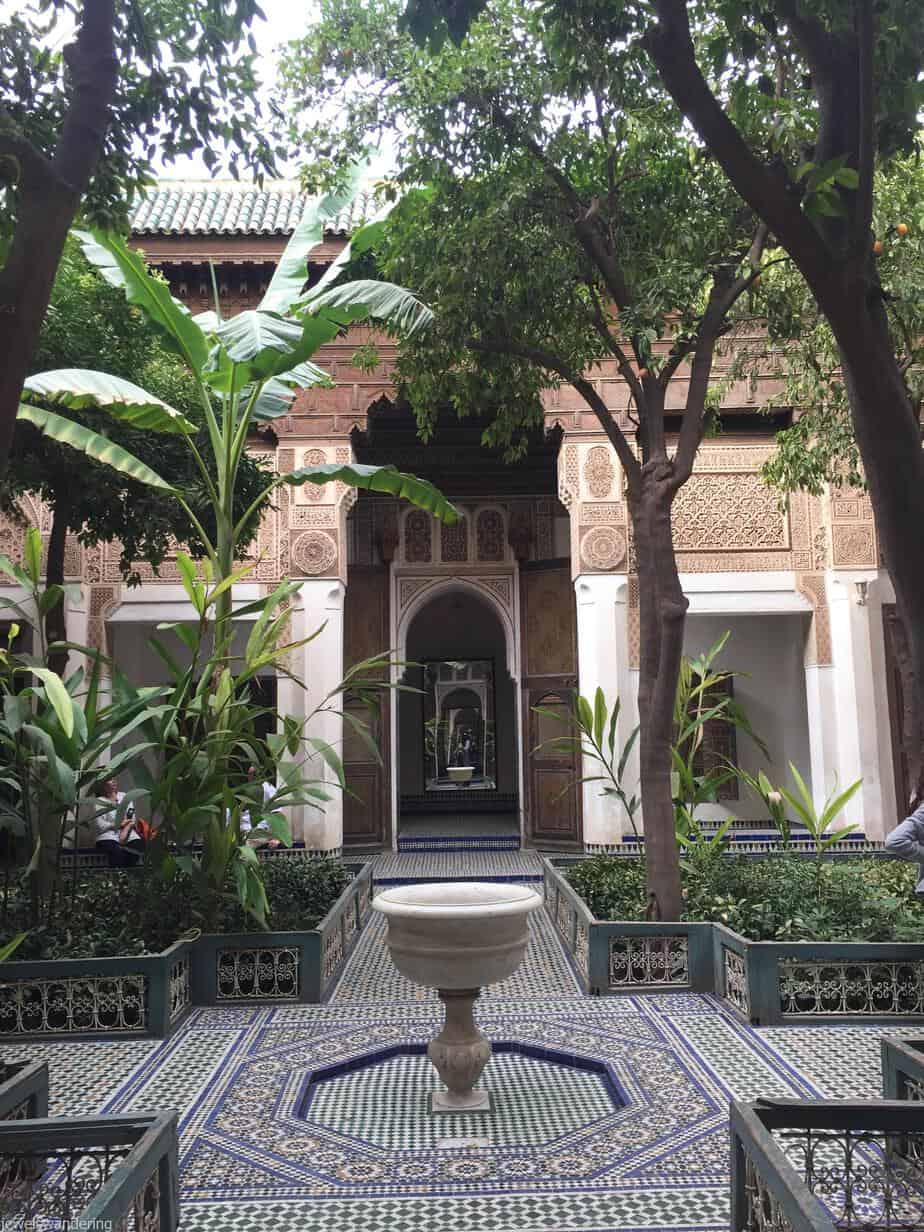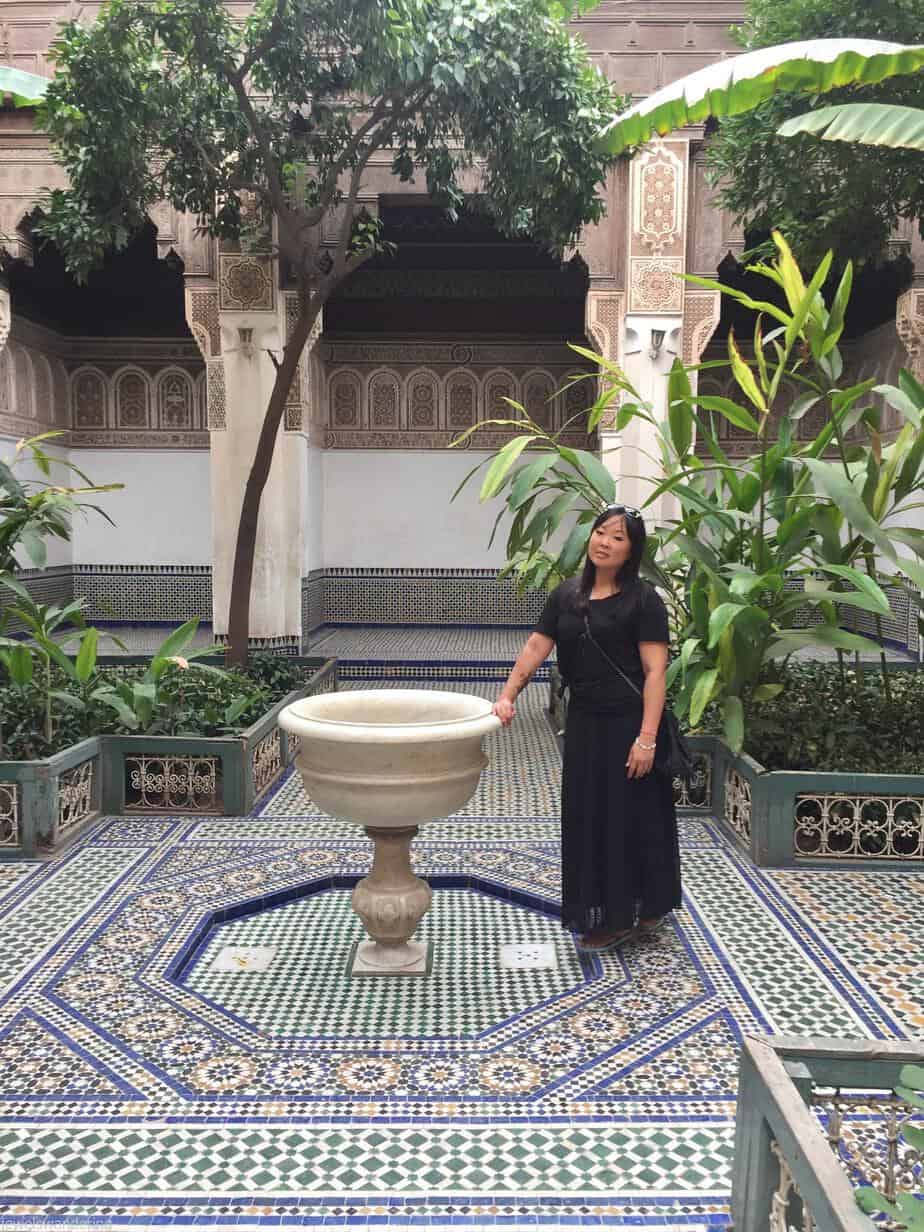 I thought black was meant to look slimming?!?!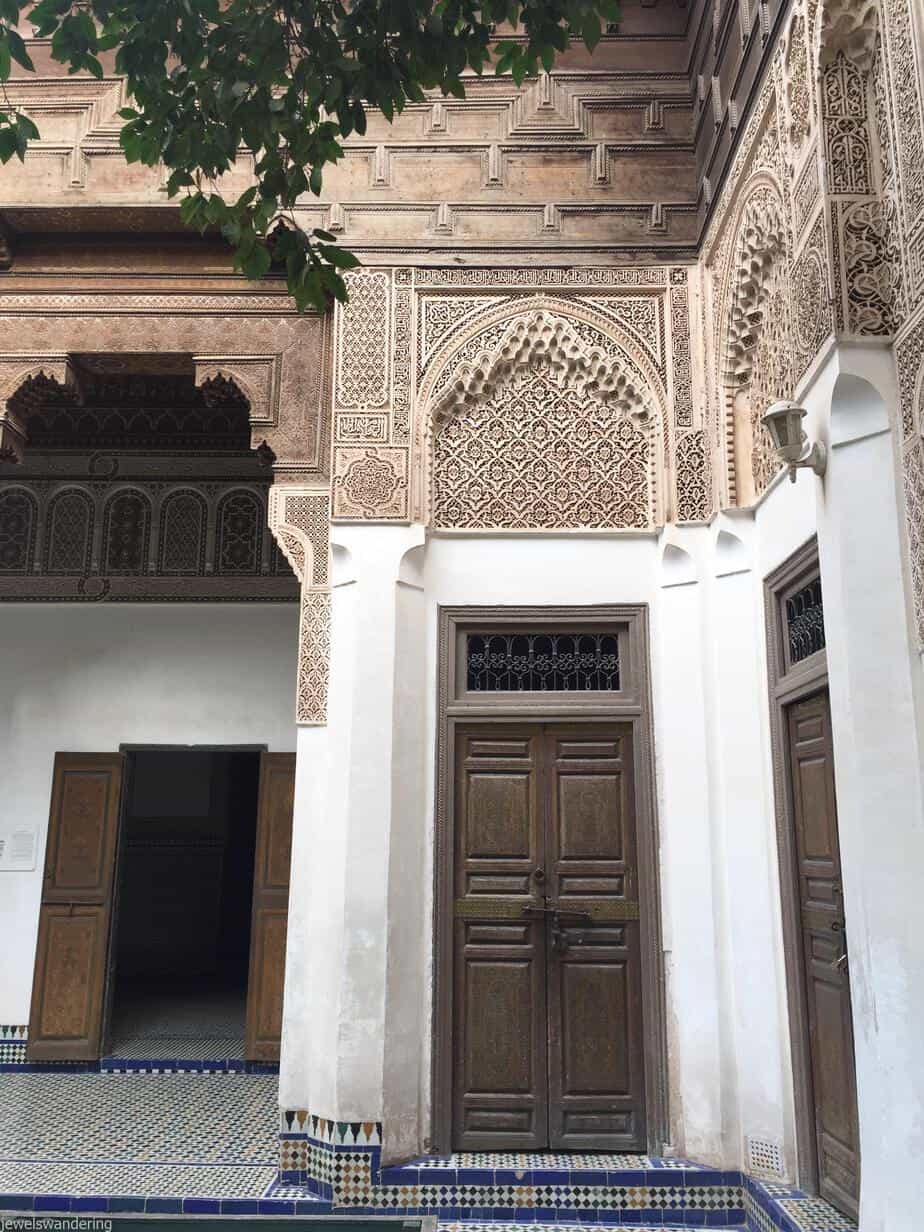 This beautiful palace is ginormous. It's kind of crazy to think that this is still within the Medina – I mean, 8 hectares! And just the decor and details of this palace is stunning! I'll let the pictures do the talking..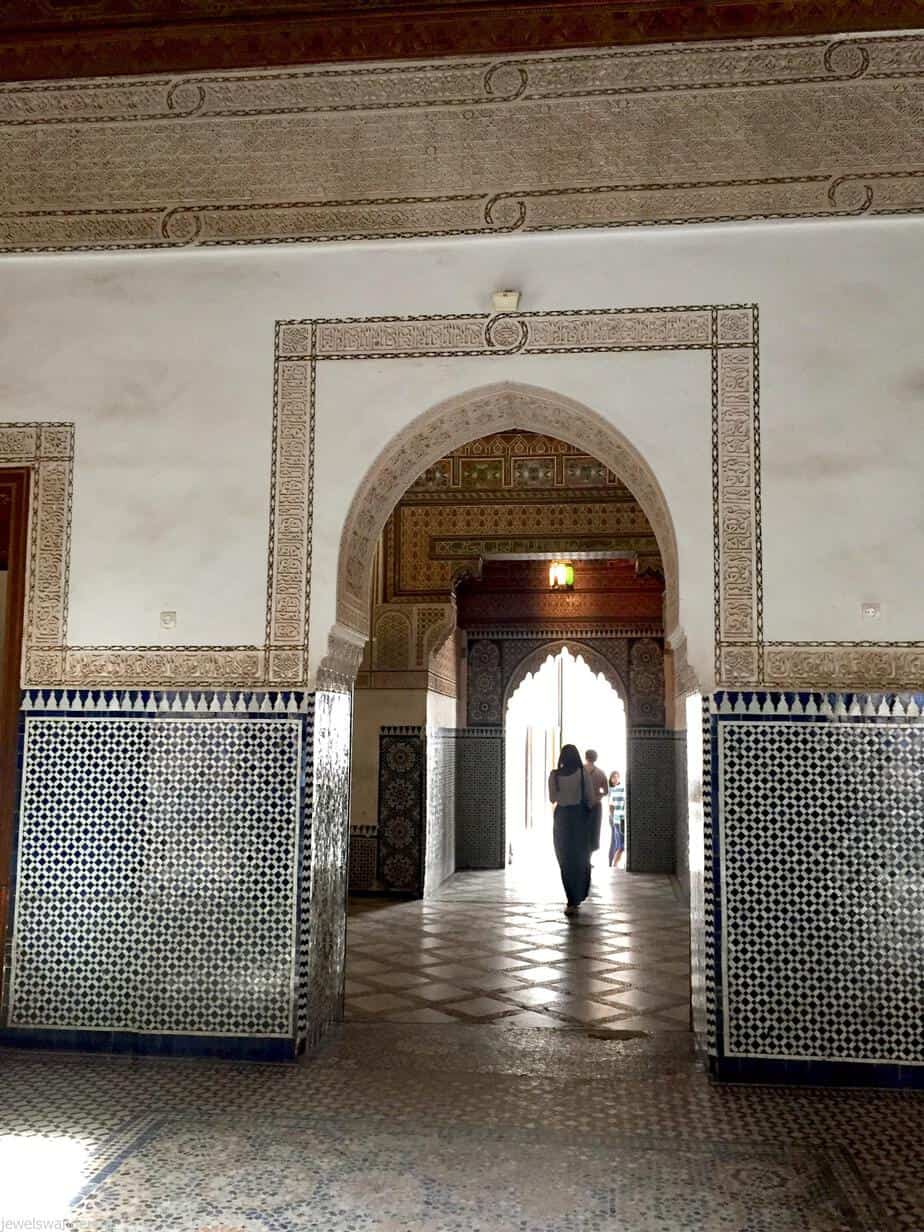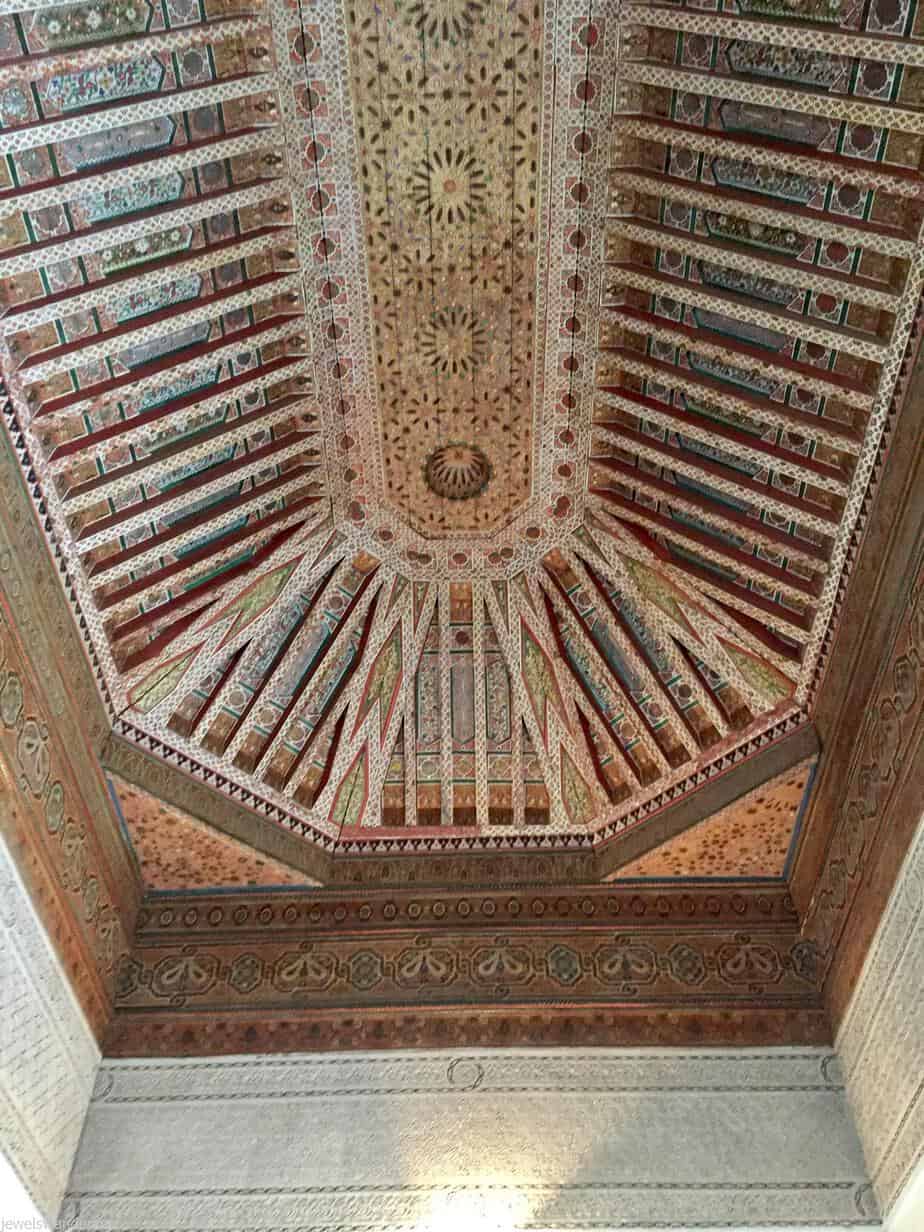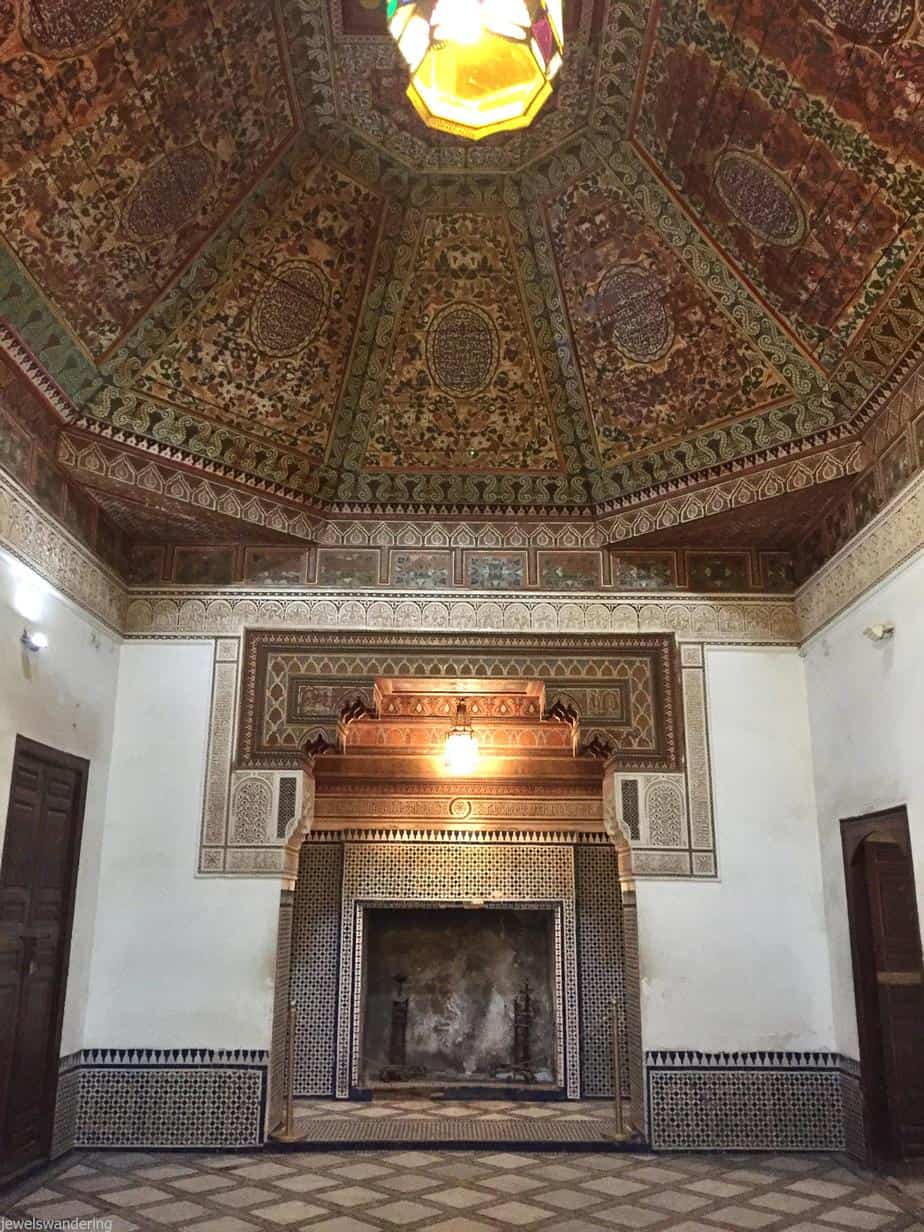 One day, when I'm rich I would totally love to have a set of doors like that. I am totally obsessed! There was also a photography exhibition by I believe a Portuguese photographer inside the Palace. Unfortunately I don't remember the photographers name. 
Then we stepped out into the courtyard. It was like the size of a football field. And all those tiles!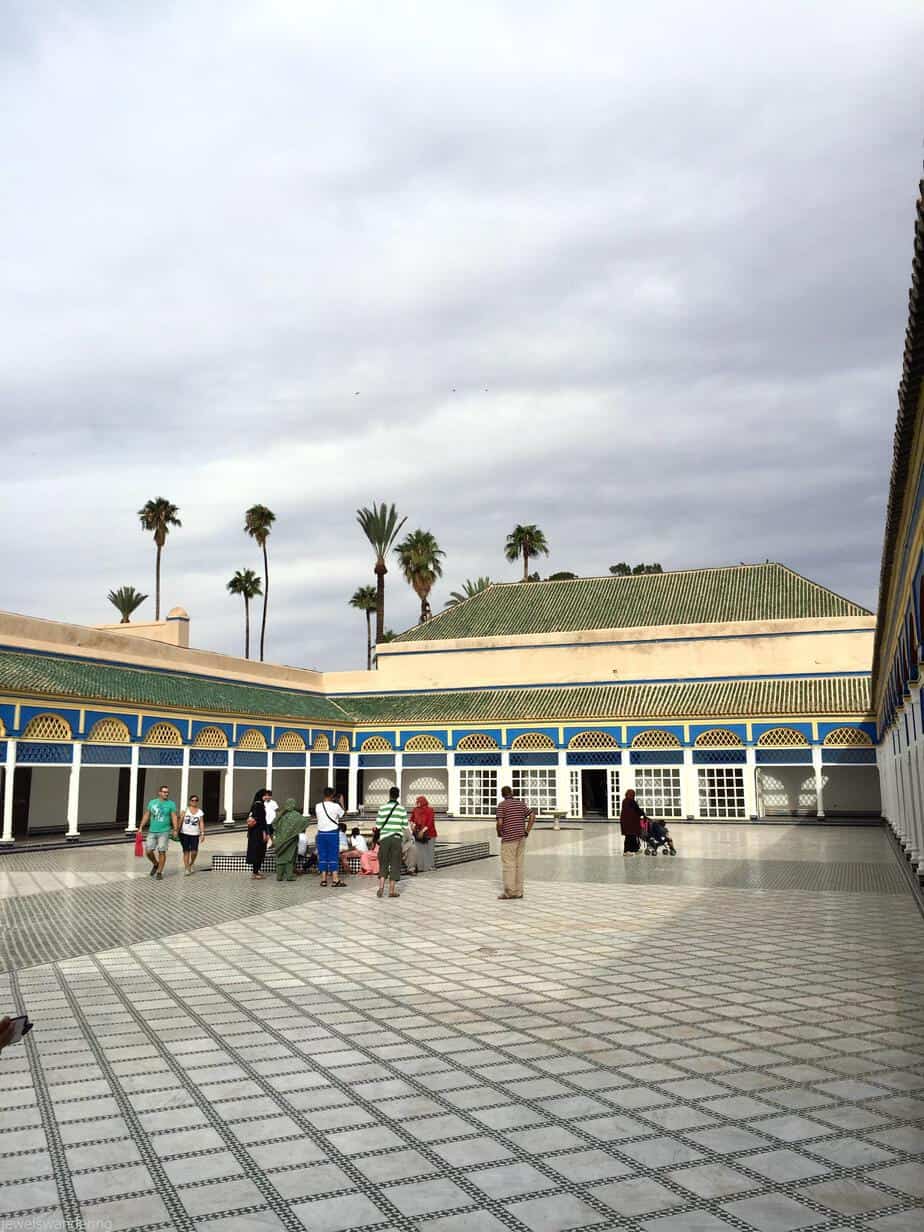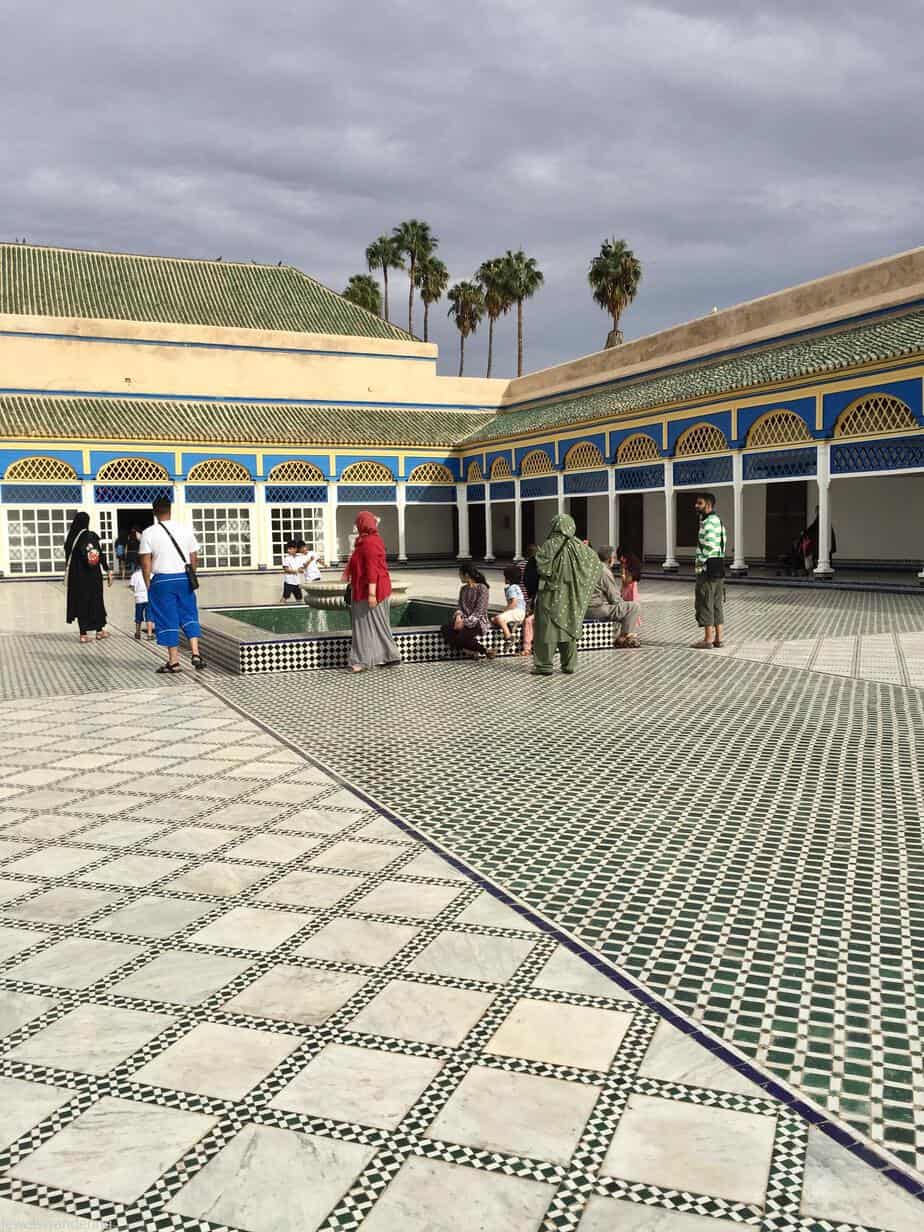 There are different wings where you must go and explore and also little mini courtyards that are more like gardens because there are fruit trees in there. It's really peaceful. Except for all the tourists. HA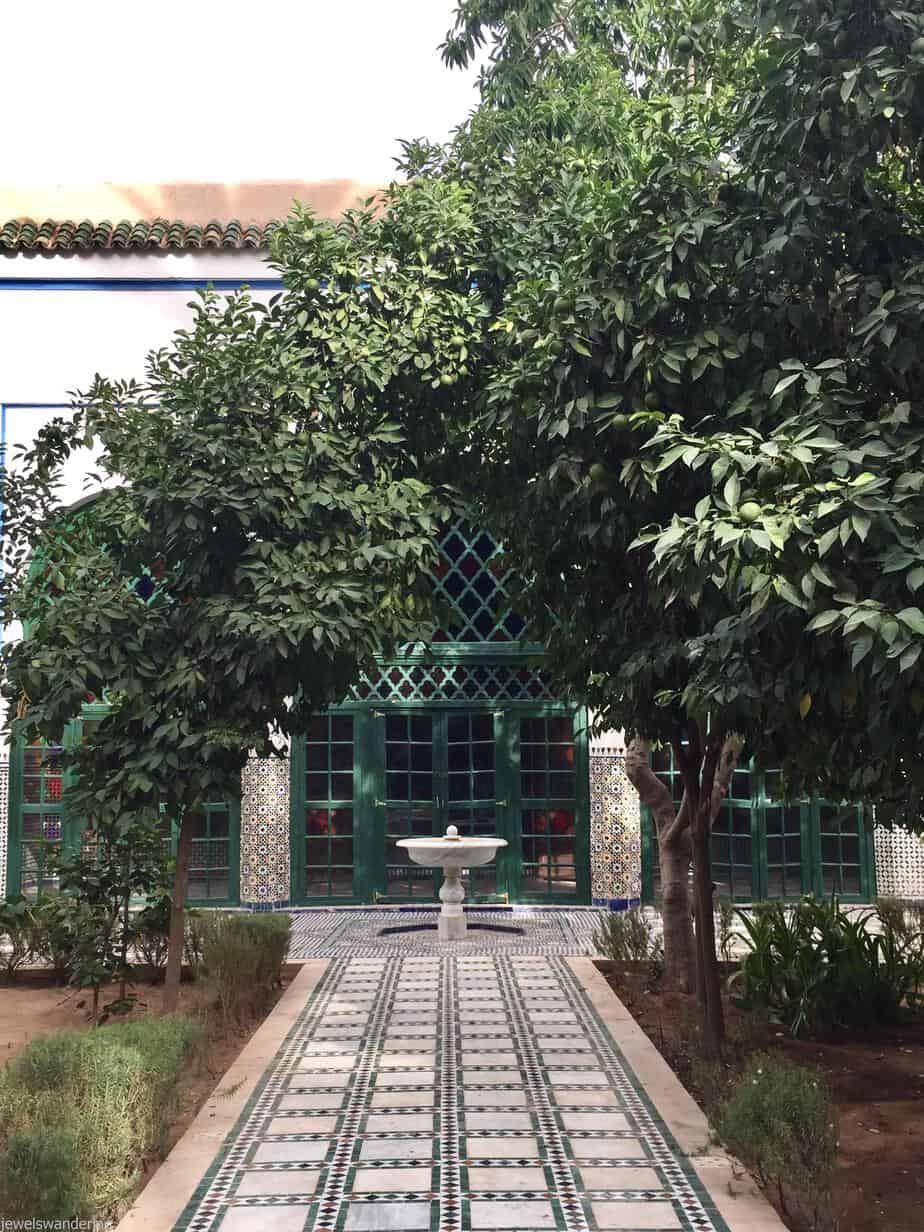 We stepped into another wing of the palace. It's actually pretty samey in my opinion, but gorgeous nevertheless. I did like the stained glass and how it made the arch pink!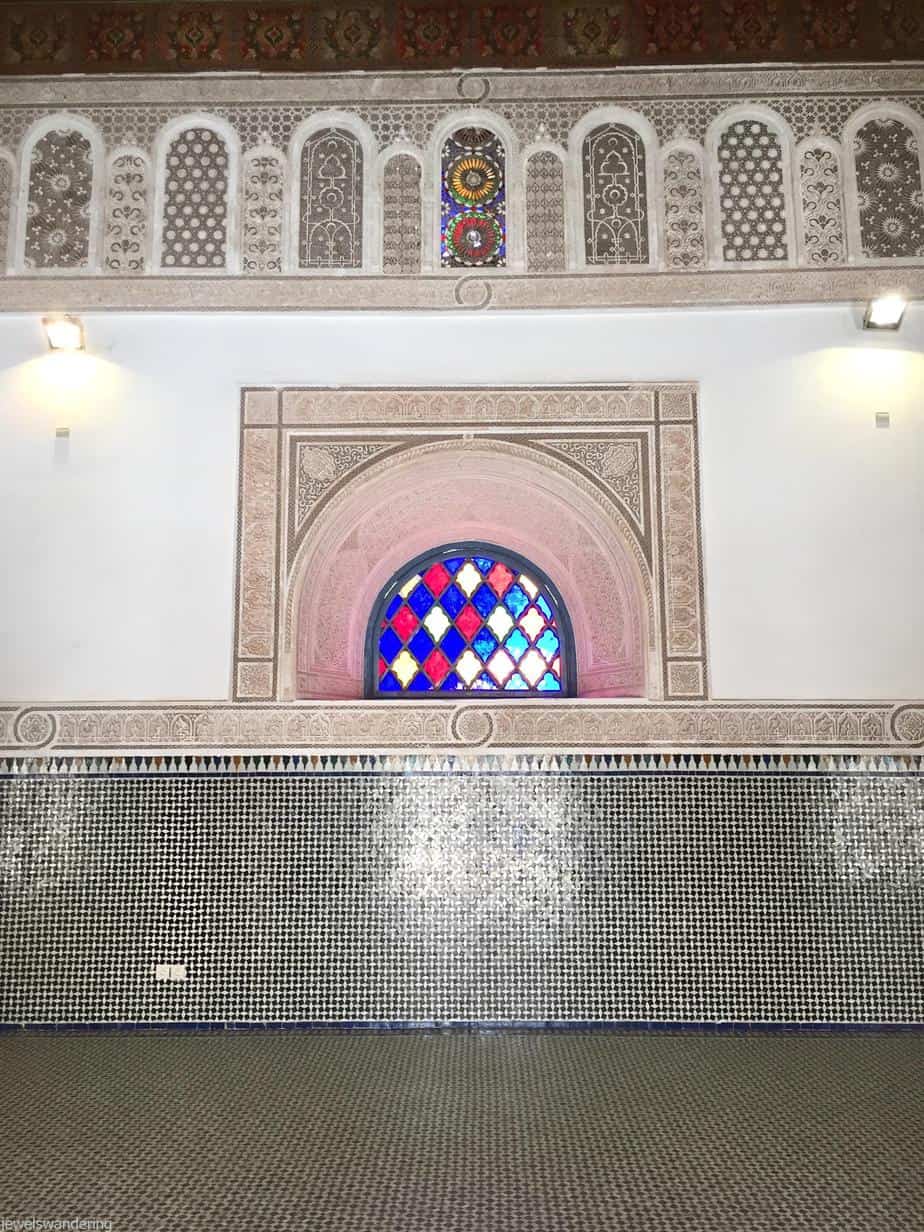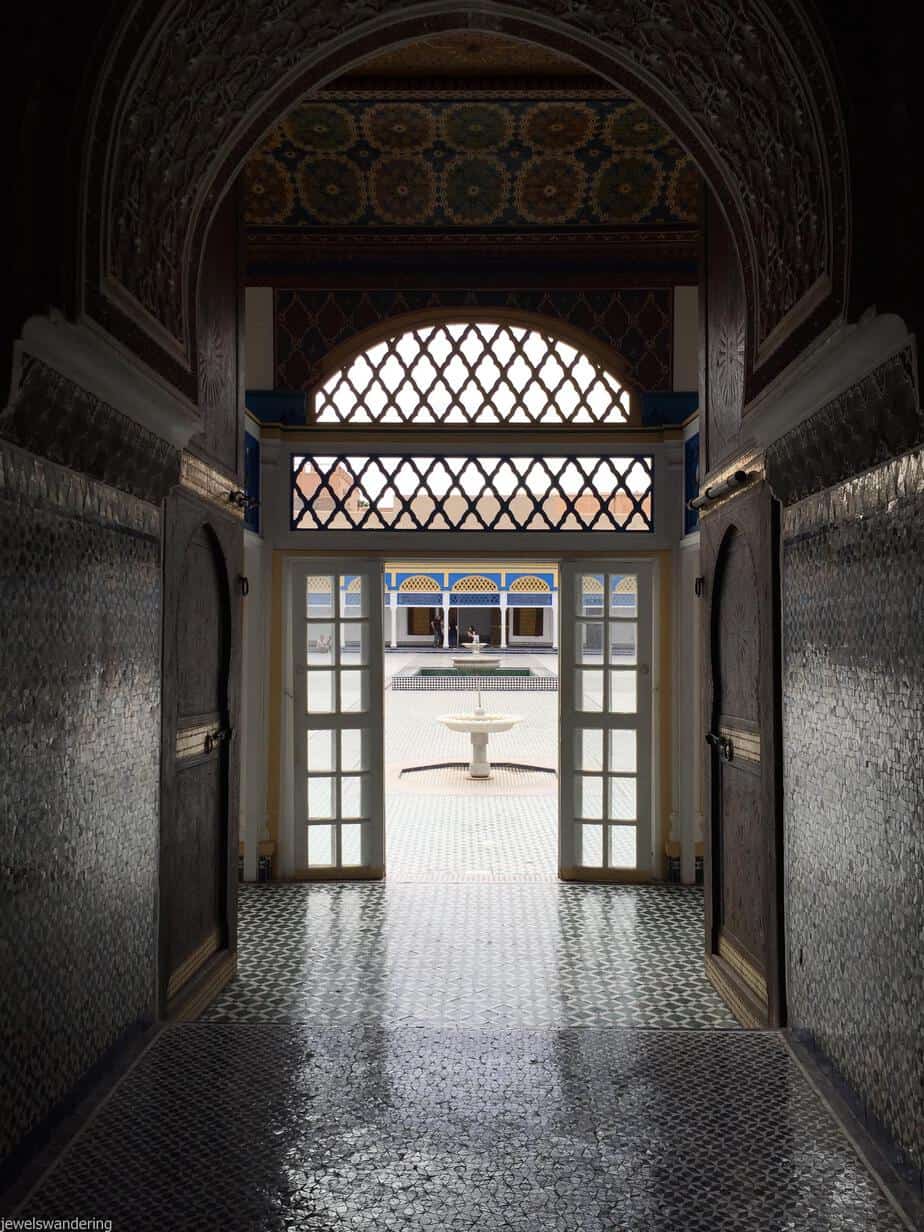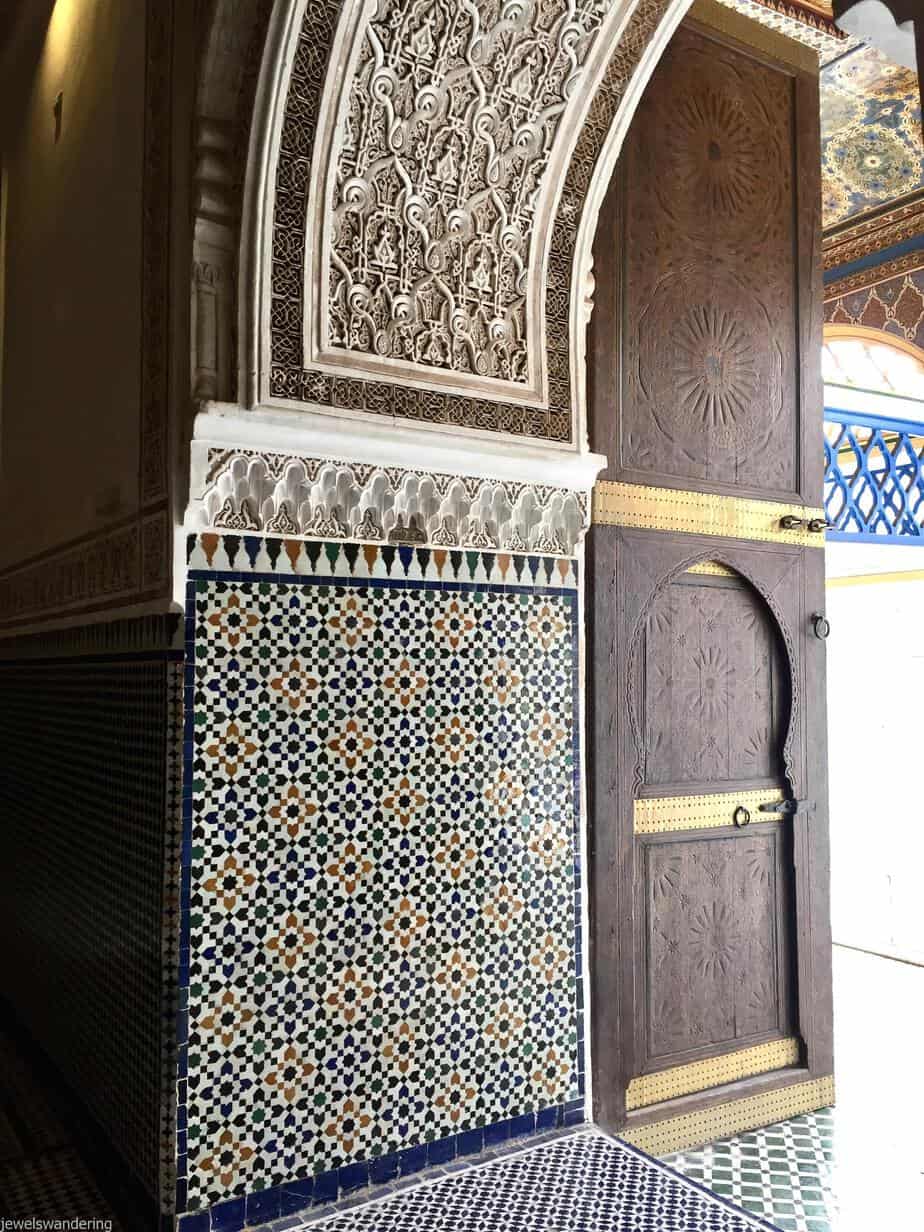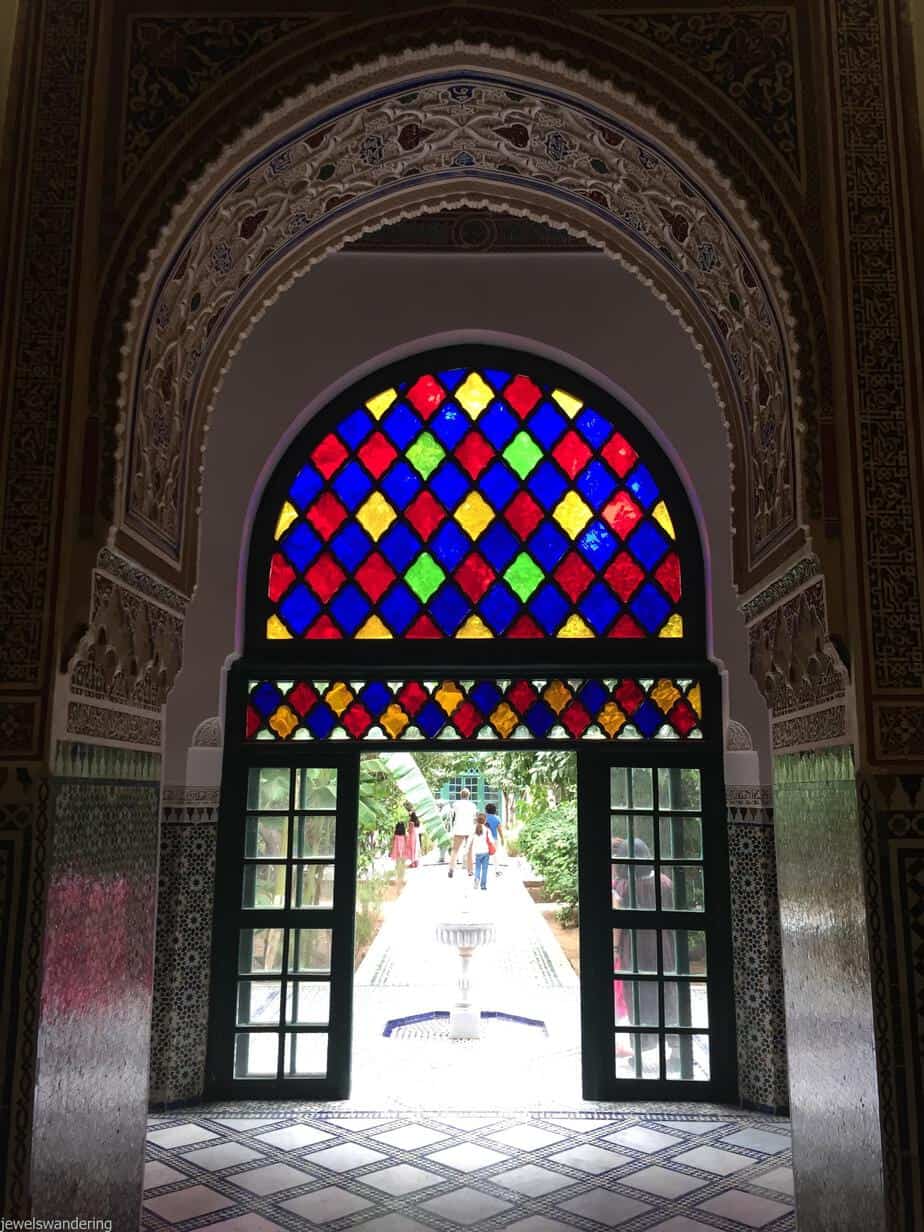 Don't forget to look up because the ceilings are pretty magnificent as well. Love how the blue contrasts with the yellow. I also loved the flower detailing. So sweet.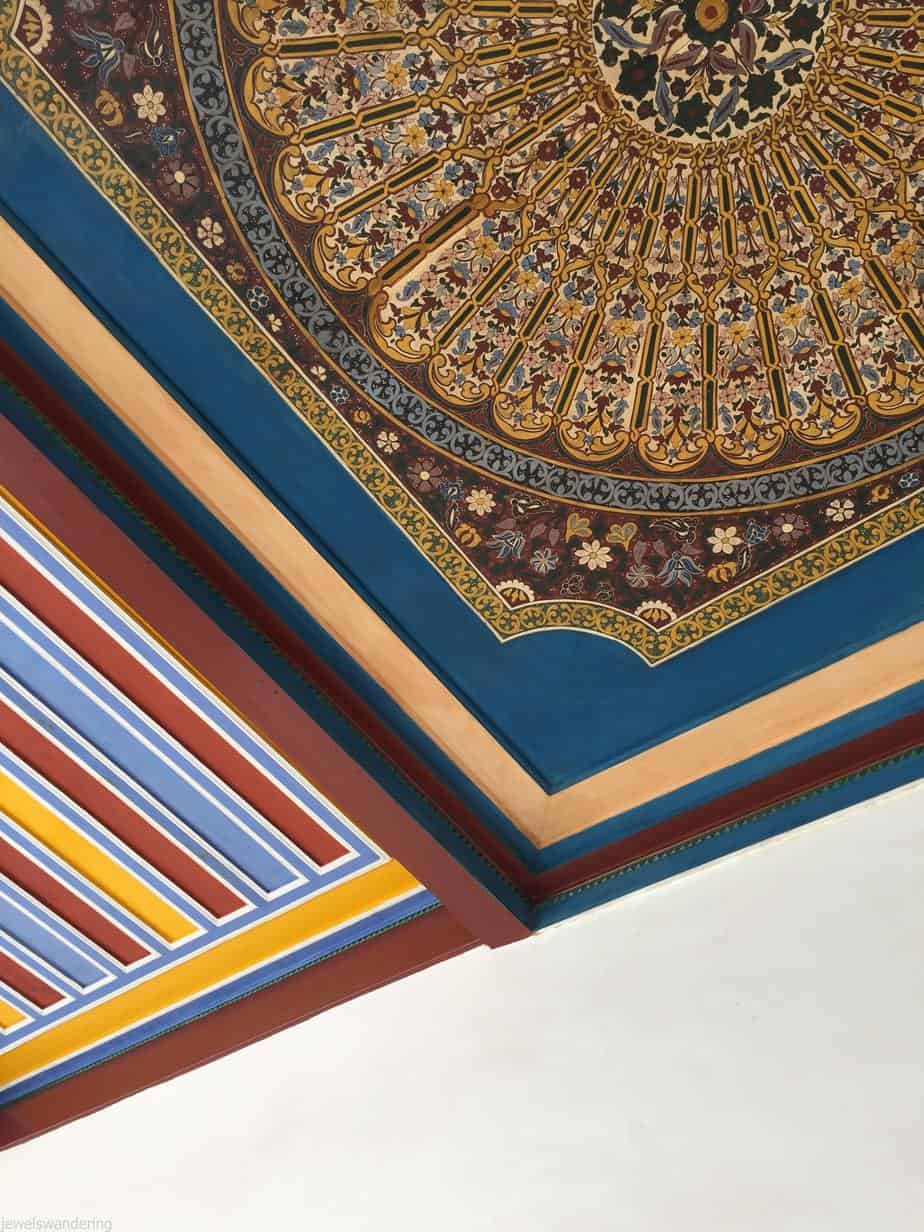 And that was a very quick tour of Bahia Palace. We were literally in there for like 17 minutes but it was good enough for us to see. Maybe we should have done it less rushed but we were also getting yelled at by the guards trying to usher us out. And we kept getting lost in there in the sense that we couldn't find the damn exit! HA
The important info: Opening hours are from 8am to 5pm.  You do have to pay a nominal entrance fee of 1 Euro.
Definitely go and check it out if you are in Marrakech. It's a gorgeous palace to bask in some tranquility, away from the craziness of the souks! If you've been what'd you think?