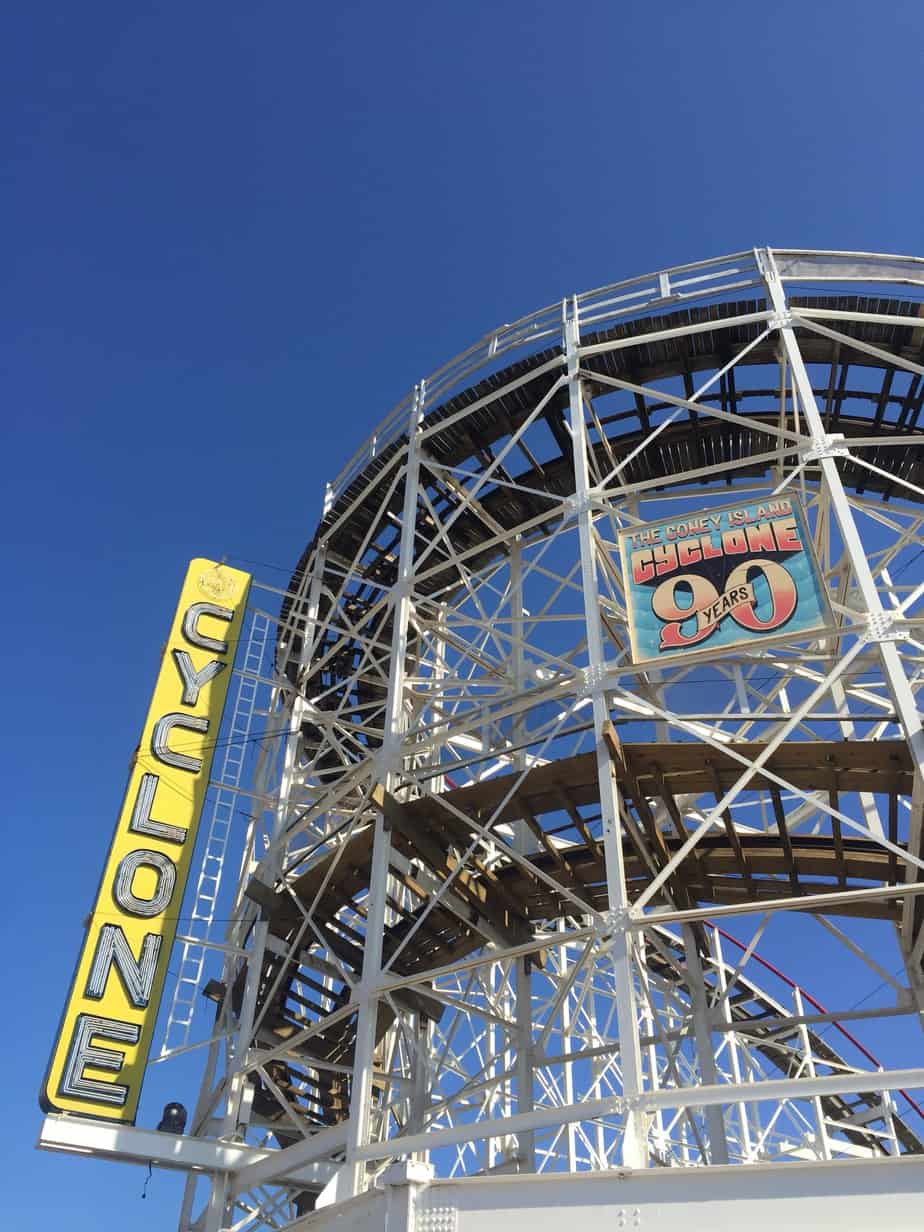 For reals, time is flying so quickly. I can't believe it's been 2 weeks since my birthday and I was celebrating with my SIL and little nephews over at Coney Island. It seems like it was yesterday, but at the same time it seems like it was ages ago. But let's get back to the subject matter – my birthday. HA But rather, Coney Island. Have you been? I love Coney Island and it's definitely a must do if you find yourself in New York.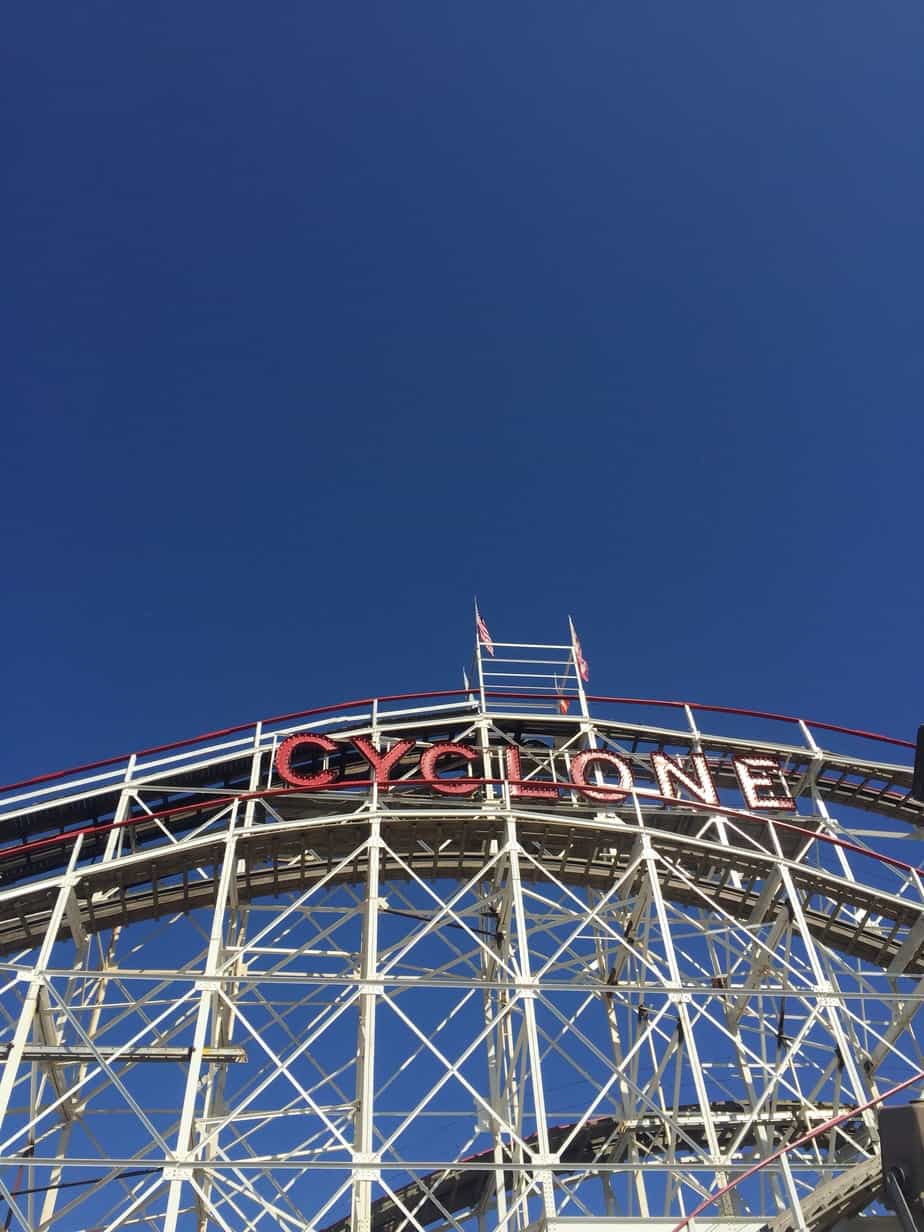 It had been a lifetime since I had last been to Coney Island. In fact, I went there one balmy summer evening after work on a date. We took the subway out there and caught the last bit of the sun as we wolfed down hot dogs and then rode the Cyclone. After that, we went to the arcade and played some games. Honestly, one of the best dates ever! 😉
This time around, aside from the fact that it was my birthday – 23 August; don't forget it! – it was the first time for my little nephew, A, and my SIL in fact, to experience Coney Island. I couldn't believe my ears when she told me she had never been. I mean, how can you live in NYC for over 10 years in the city and not have been? Blasphemy!! Anyway, we met up at 10am and proceeded to get on the Q Express to the End of the Line. Took us about an hour to get there from Manhattan and though it went by relatively quickly, time seems to slow down a bit when you're constantly asked if the next stop is our stop. Hehe Kids for ya, amiright? 😉
Finally we pulled into Coney Island and love how you can see for miles. I love amusement parks and especially the old Americana vibe you get from Coney Island. We walked down towards the boardwalk and stopped to take a picture in front of Nathan's. Some guy kindly offered to take the picture for us, but unfortunately I didn't have the time to properly train him so that it's Instagram worthy. HA
We thought we'd do some rides first as it was around noon and we didn't want the kids to burn. Well, we managed to do one train ride but A was upset he didn't get to sit on the first train car. HA So we had to sit in the back and I'm not sure how I managed to fit inside with other random little kids.
A wasn't interested in doing any other rides at the point and all he wanted to do was go to the beach, so we hit the beach. Well, we didn't go down to the water per se, merely stayed towards the back by the palm tree that splashed water out. That water was pretty dang cold, but was pretty refreshing under the hot summer sun.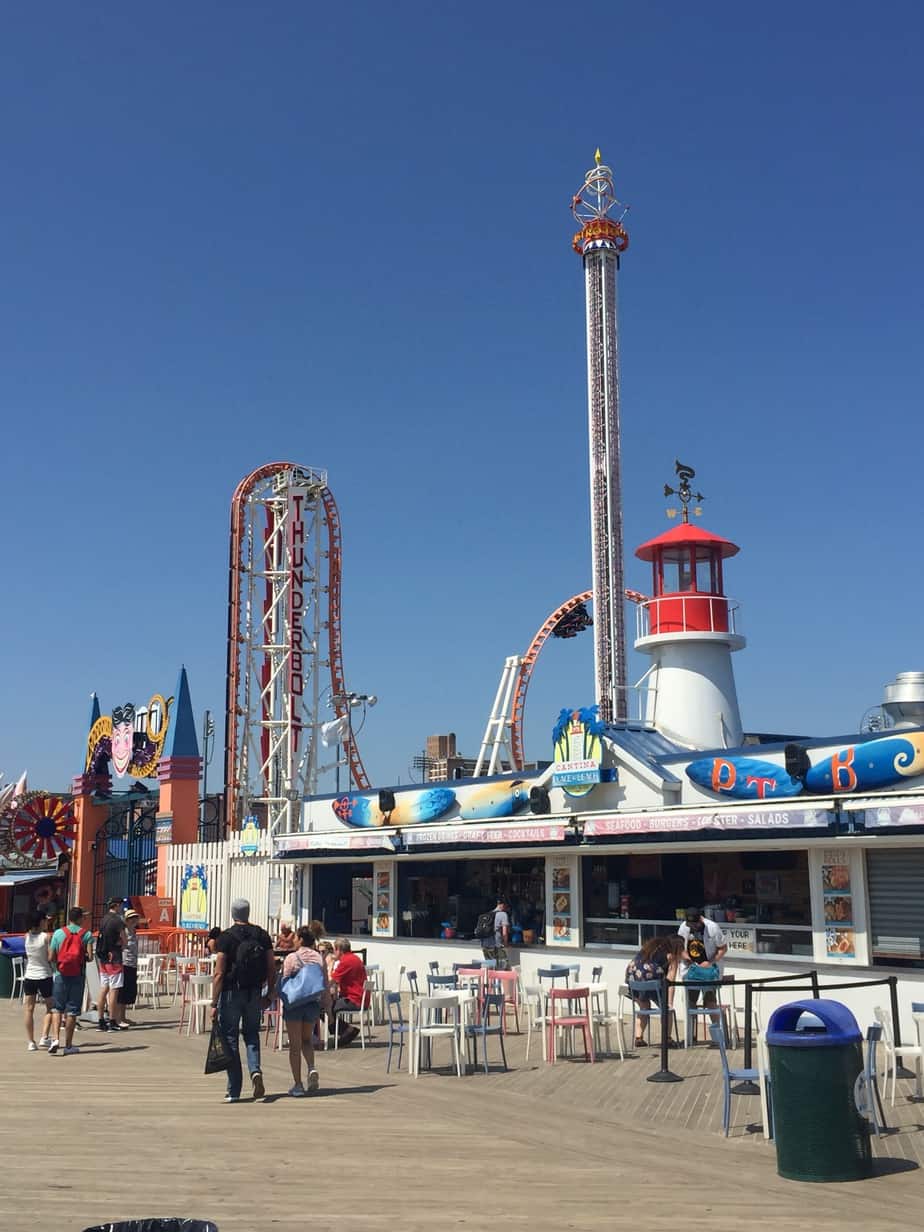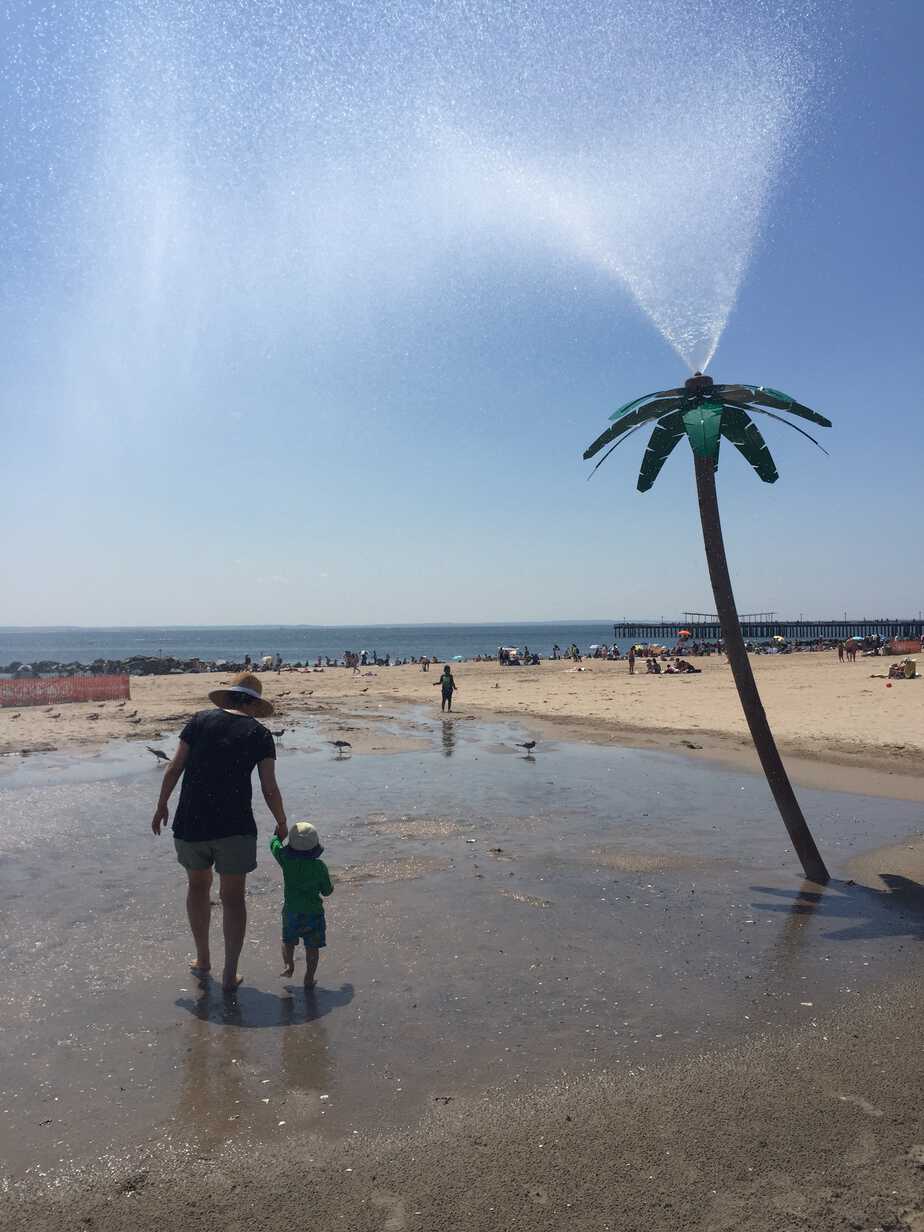 After a while, it was time to hit the boardwalk and get some Nathan's hot dogs. It'd be sacrilege if you didn't! But holy cow, I queued up for close to an hour to get us some dogs. I'd definitely recommend you hit up the Nathan's by the subway station because I mean, who wants to queue up for an hour?? And then we ate our meal in like 10 seconds. I was still hungry but I sure wasn't going back in that queue. But while my SIL and the kids sat there waiting for me, A kept seeing one ride and he was keen to have me take him. 
We rode it twice because he loved it so much and then couldn't wait to check out the other rides. He pretty much wanted to do everything twice.
And of course he wanted to fish! And he won a poop plush dice. HA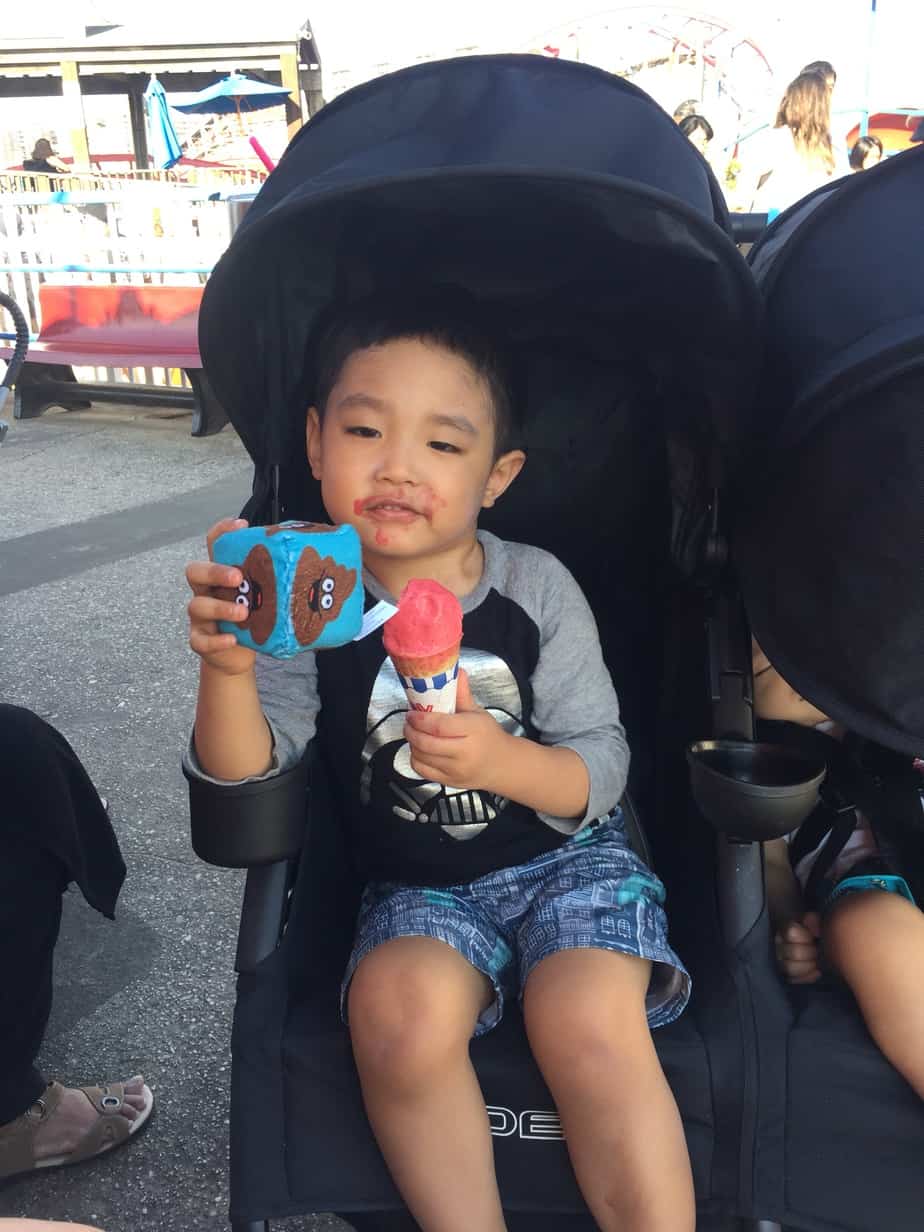 It was my turn next for some adult rides and off we went to the Cyclone. Holy heck, that roller coaster is still scary AF. I honestly had my brains scrambled during that ride and certain moments I thought I'd go flying off. Little A was super upset he couldn't ride it, but then again, I barely made it on due to the height restriction!! You need to be at least 54 inches tall. Well, I'm only 60 inches tall. HAHA
After that, we pretty much called it a day as it was getting quite late in the afternoon and we still had an hour subway ride back into the city. It was such a fun day and the perfect way to celebrate my birthday! Little A loved Coney Island so much, he's dying to go back and I promised him that every time I come home, I'd take him back! And hopefully by then, Little J will be old enough to enjoy it as well!
What do you normally do for your birthdays?