Five on Friday – September
Happy Friday! How is it that it's basically mid-September and I'm reading blogs where they're starting to mention Christmas. STOP RIGHT THERE! Let's not get ahead of ourselves!! But honestly, I can't believe F1 weekend is upon us here in Singapore.  Last year I had such an amazing F1 weekend, it's probably for the best that this year I'll be doing something completely different that's nothing F1 related. HA In fact, I'm currently in Australia!
Anyway… I'm dropping in this week with a Five on Friday because, why not?
One. I am not sure why but I'm struggling to sleep on planes. Which is annoying to say the least, especially since I was blessed to have been able to fly business on my favorite airline – Qatar Airlines. Honestly, I try to fly with Qatar whenever possible because they're that amazing. I got to check out the new Q-Suites on the flight to Doha from JFK and it was pretty lush! You get your own little suite where you can close the door and have a lot of privacy, though if you're claustrophobic, this may not be for you! While it was amazing to be in Q-Suite, the seat is narrower then their normal business class seat. #firstworldproblems I can't believe I'm complaining about business class. Gaah
Two. Though I celebrated my actual birthday in New York, Coney Island more specifically, I had a birthday dinner with the Singy family for when I got back. I'm seriously the luckiest girl to have such amazing friends. We had a delicious dinner and then kicked it at my friend's house with lots of silliness, laughter and it was just a nice welcome back to Sing! And wasn't my cake gorgeous (and totally delicious)?!?! Loved it!!
Three. I started my new job in the beginning of the month. Getting back to reality is a bit jarring! While I'm so far really enjoying the new job and am excited, I totally wish I had another month or two off. It was just so nice to have some time off. I really loved not waking up with an alarm clock and then heading to the gym. I totally fell in love with SLT – Strengthen, Lengthen, Tone which was a megaformer pilates class and seriously kicked my ass! I would also mix it up by going to Shadowbox classes and absolutely loved this as my cardio workout. Can both of these gyms come to Singapore, please?!?!
Four. So I left for New York with my house looking one way. I came back to a completely different house. No, I didn't move but my friend decided my house needed a makeover and redid it while I was away. We had briefly discussed properly decorating it if I was going to be staying in Singapore, but we hadn't discussed when this makeover would happen. Well, jokes on me! Check out a little sneak of my new house! I'm so in love with it but it's not 100% done yet as I still need a dining room table and some artwork is also going up on the walls – I'll do a whole post once it's done, but for now go here. What do you think?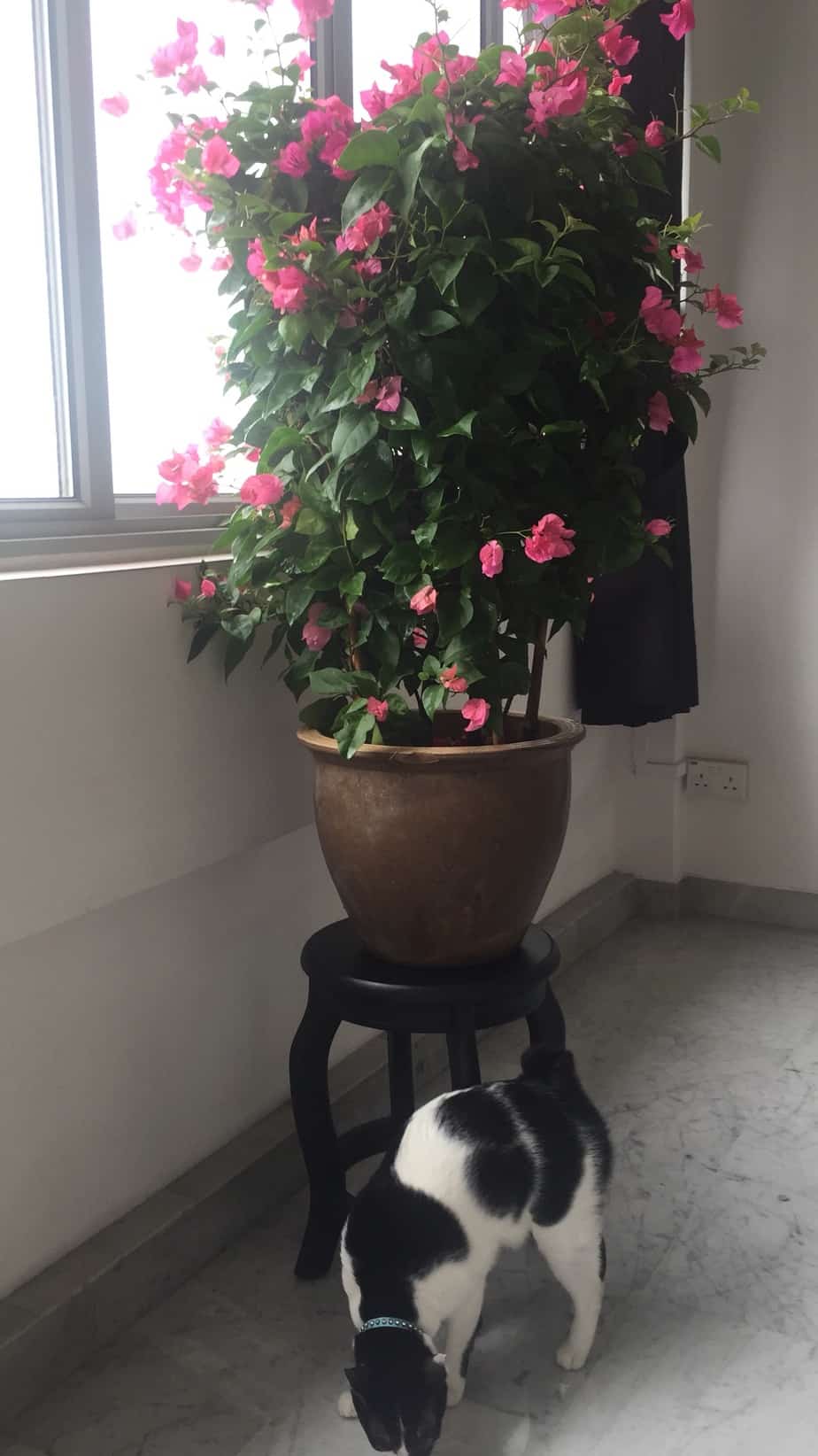 Five. I've been reading more now since my commute to work is a bit longer, reading helps it go by faster. I just finished The Roanoke Girls by Amy Engel and it was really hard to put it down. Have you read it? I definitely need lots of book recommendations so send them my way!!
Anyway, as I mentioned, I'm currently in Byron Bay, Australia for my friends wedding! I hope everyone has an amazing weekend!