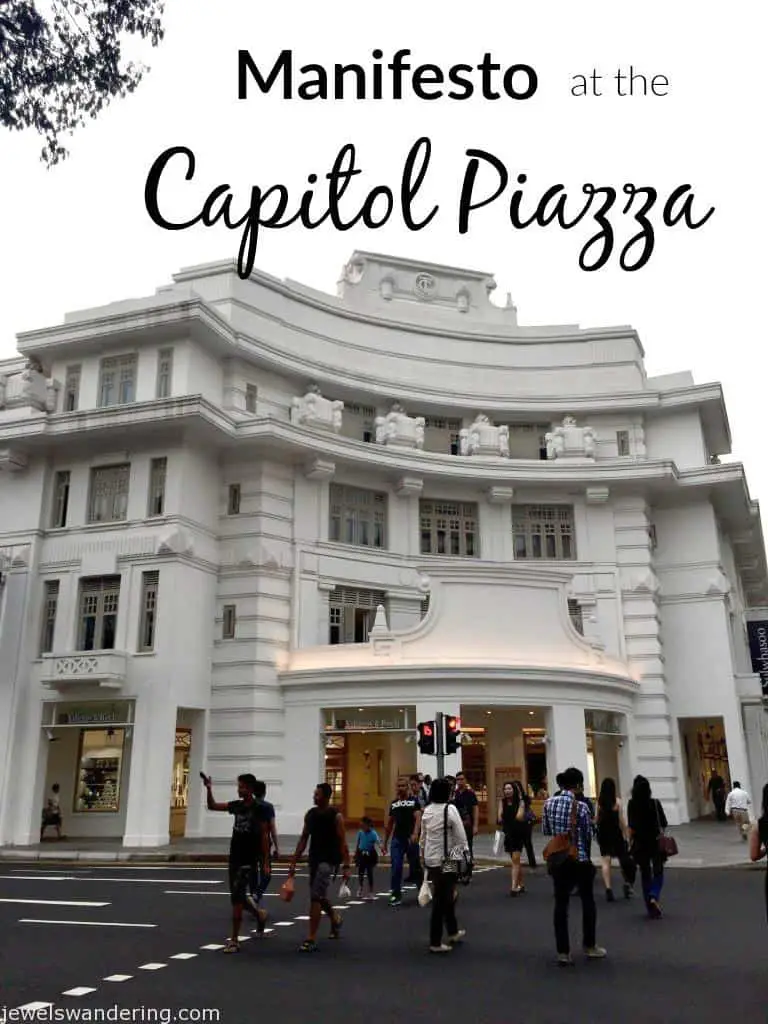 The other night, I was invited to a launch party for the new March La:B timepieces at Manifesto by a friend.  I had never even heard of March La:B and I had no clue where Manifesto was, but I thought, why not? Time to go do something a little different  and really, the lure of free champagne is the number one reason why I went. #dontjudge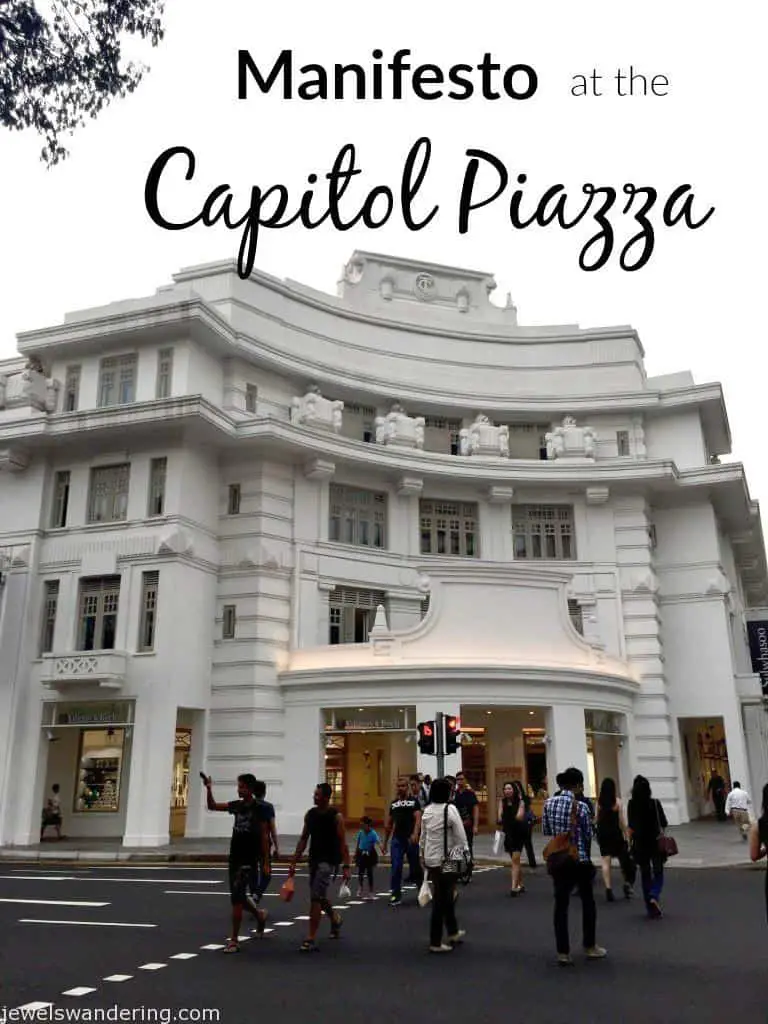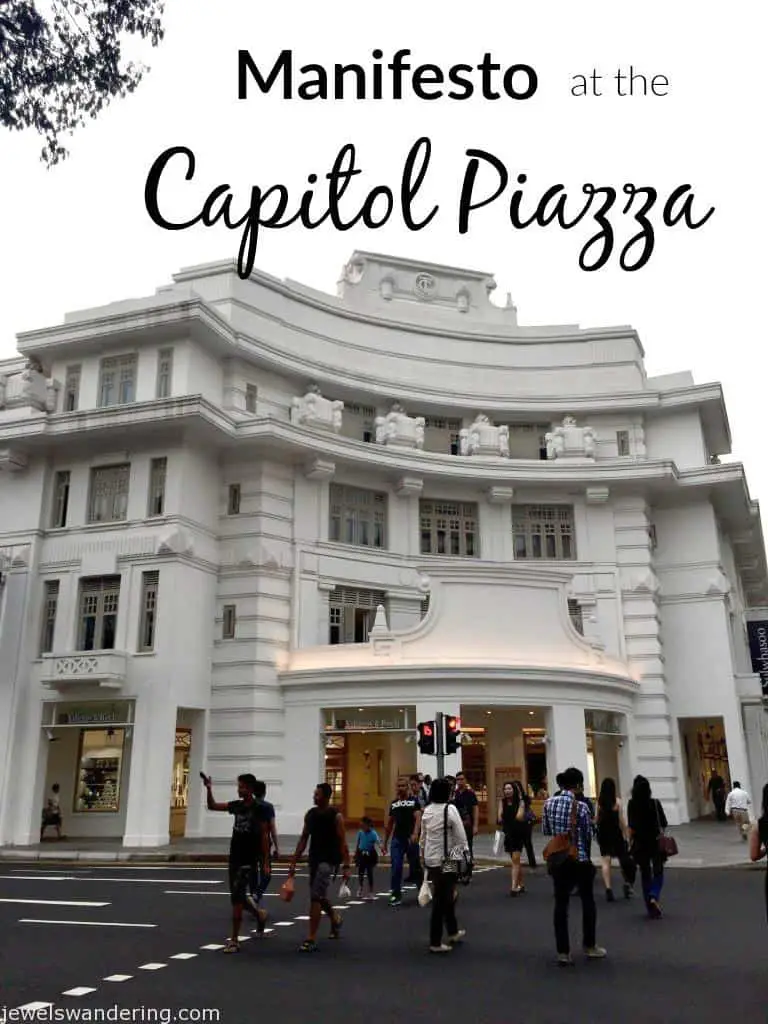 I had driven by the Capitol Piazza on a number of occasions, but I had never set foot in it.  It's a lovely building reminiscent of colonial times that's been redeveloped into a shopping center and eating spaces. I hate going shopping in Singapore, so maybe this is why I never bothered to go and I have to say, I was pleasantly surprised.  It's a beautiful space inside; bright, airy and modern that exudes luxury.  I totally got lost inside trying to find Manifesto, but this allowed me the opportunity to explore a bit.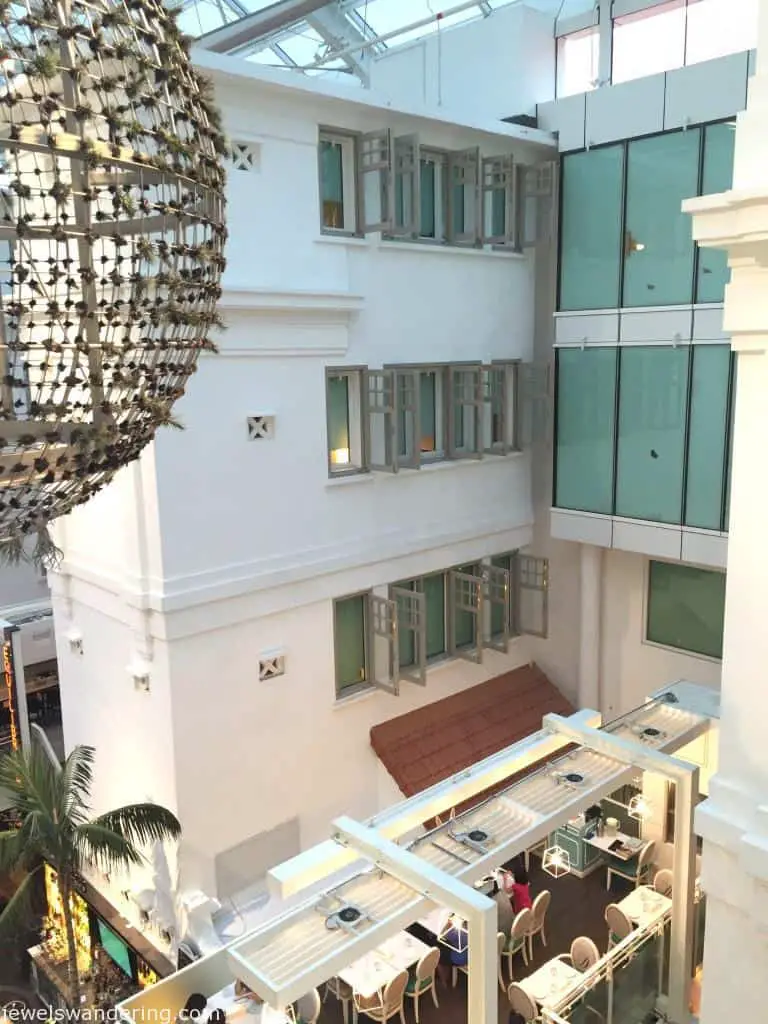 But time was of the essence.  Champagne was beckoning and the clock was ticking.  Luckily, I managed to find the other part of the building and booked it to the second floor.  Hurrah!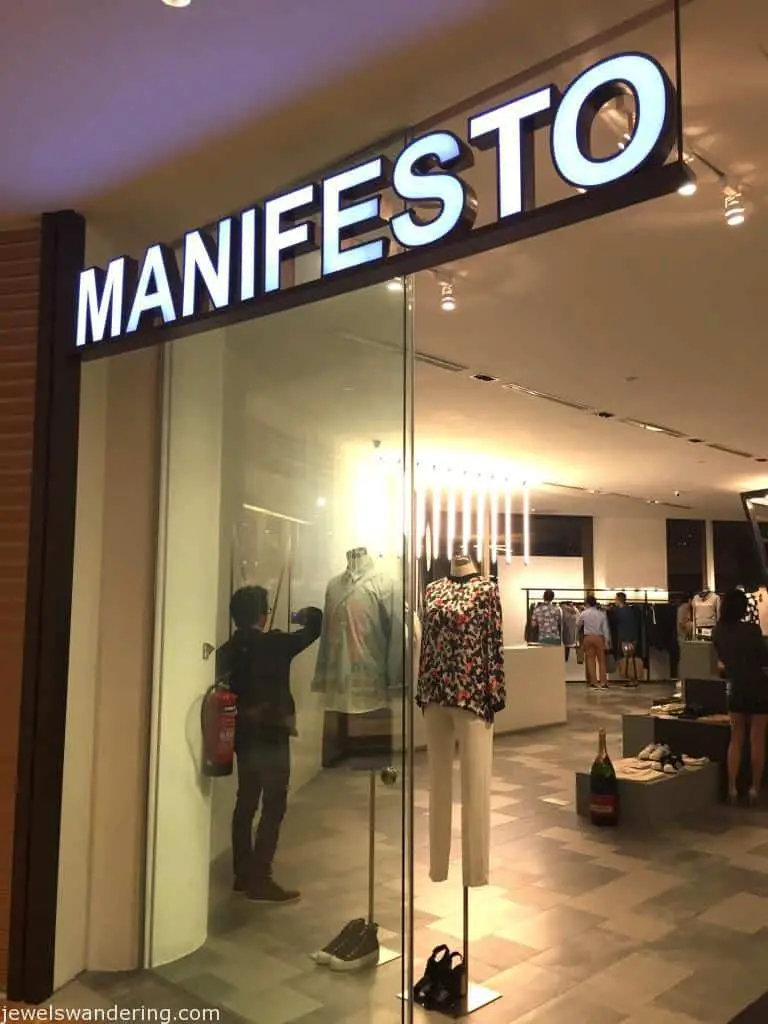 Can I say, it was love at first sight? I knew it was going to be dangerous in there.  Free flow champagne at a super cute boutique? I love European designers and this store was just that.  I had to stay focused.  I was there to check out some watches and get some bubbles in.  Chun and I made a beeline to the serving station.  Chun doesn't drink, but I made him grab an extra glass for me.  There are uses to a friend who doesn't drink at an open bar… HA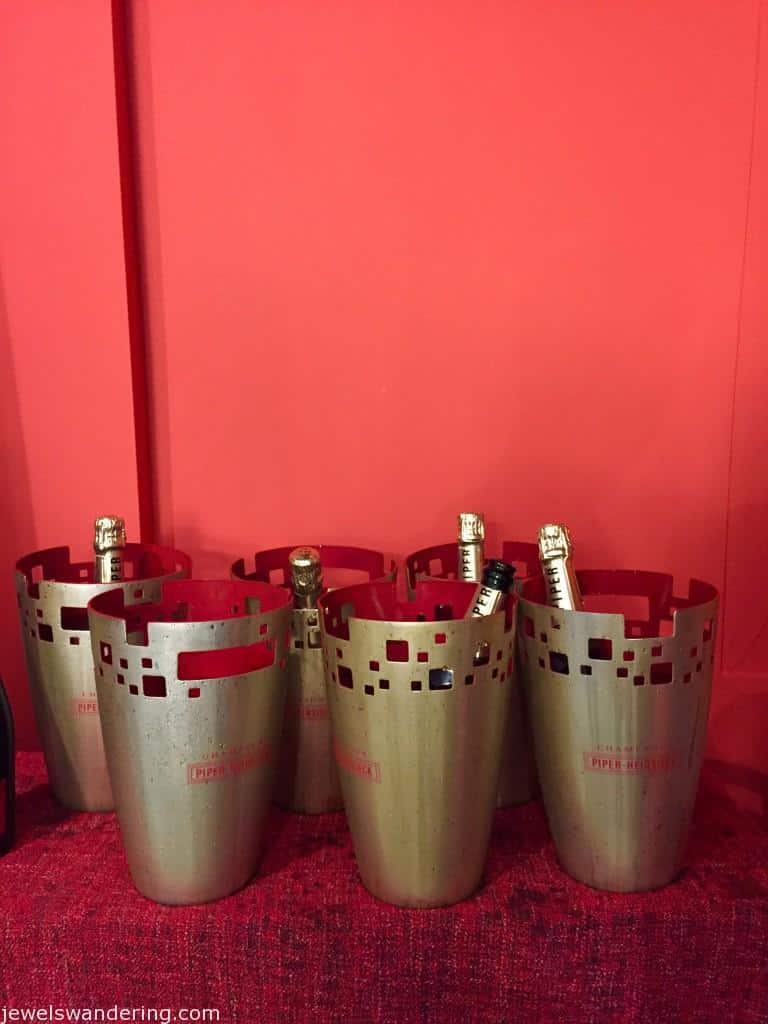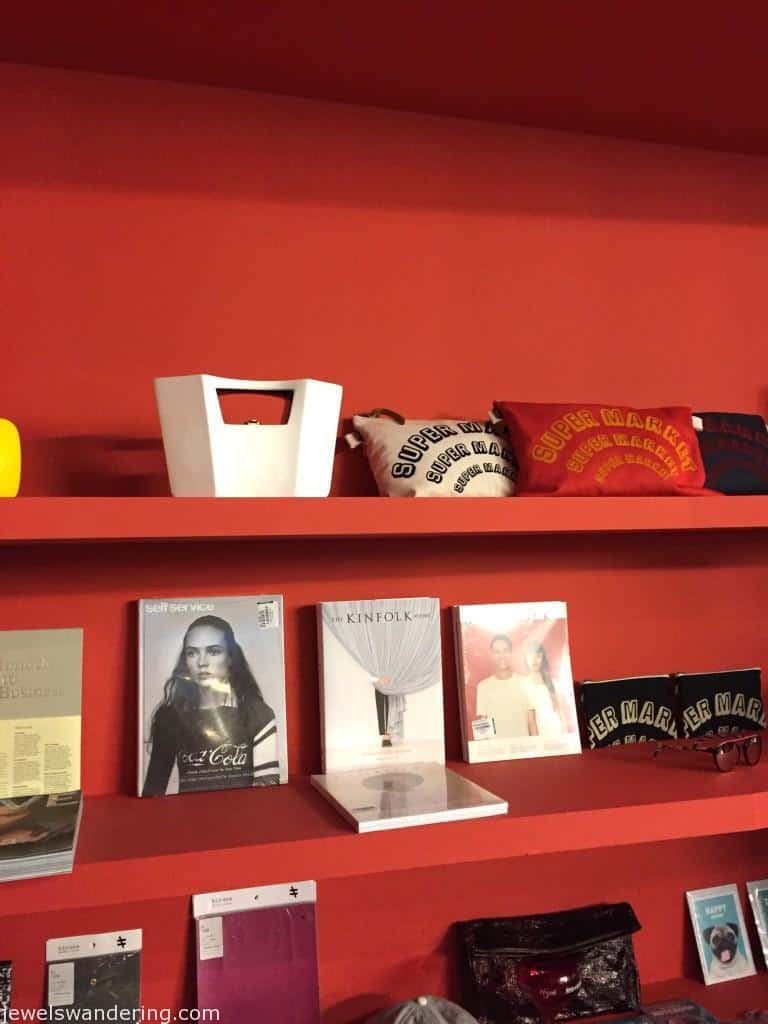 Once I had my glass, or two, we went to go check out the watches.  I was thinking maybe if they were cool, I'd consider it as a Christmas gift for someone.. But I can't say I loved them.  What do you think?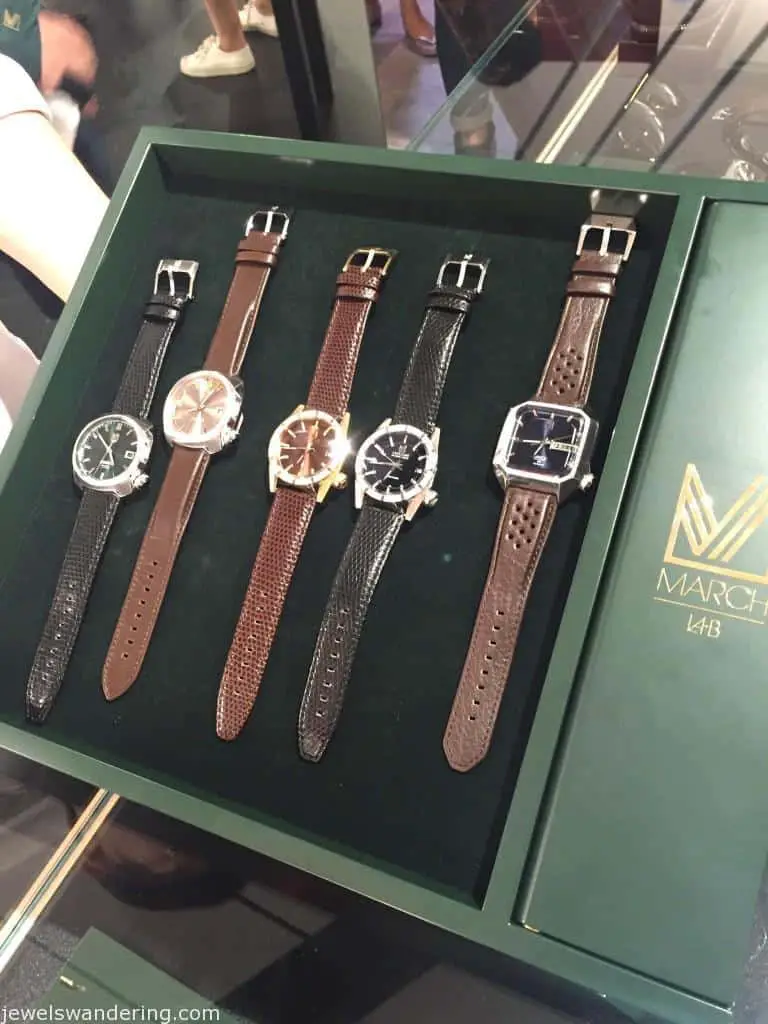 Yep, I wasn't really feeling them either, I got sidetracked by the accessories next to me.  And if you read this post, you know I'm all over that like a bad rash.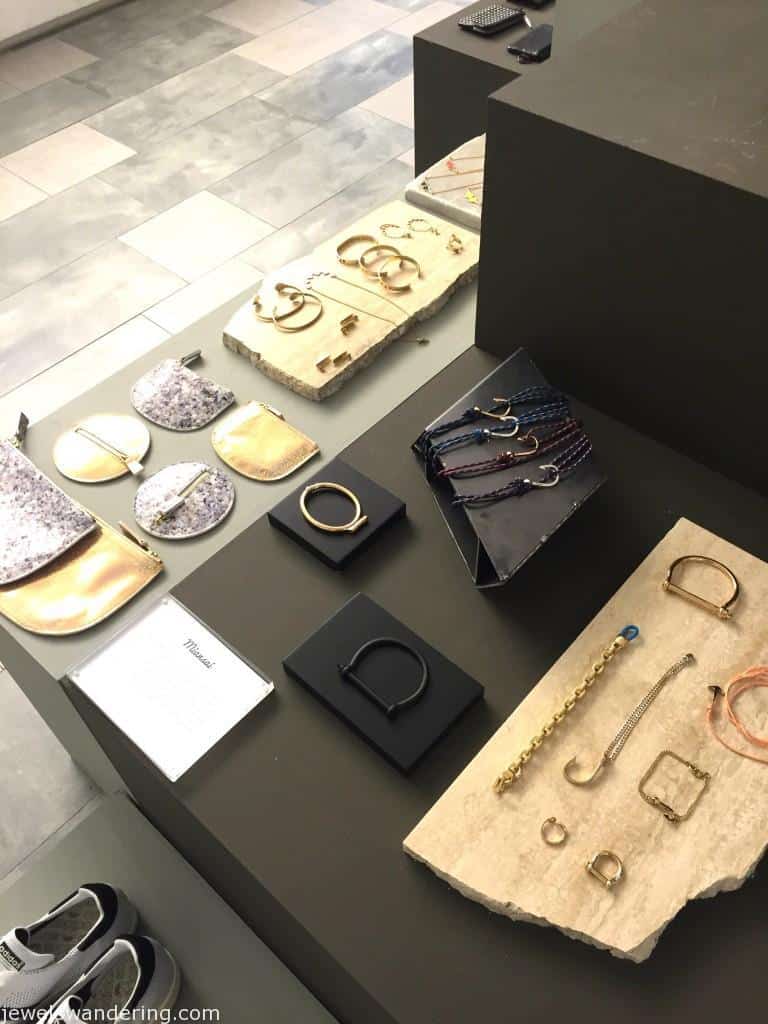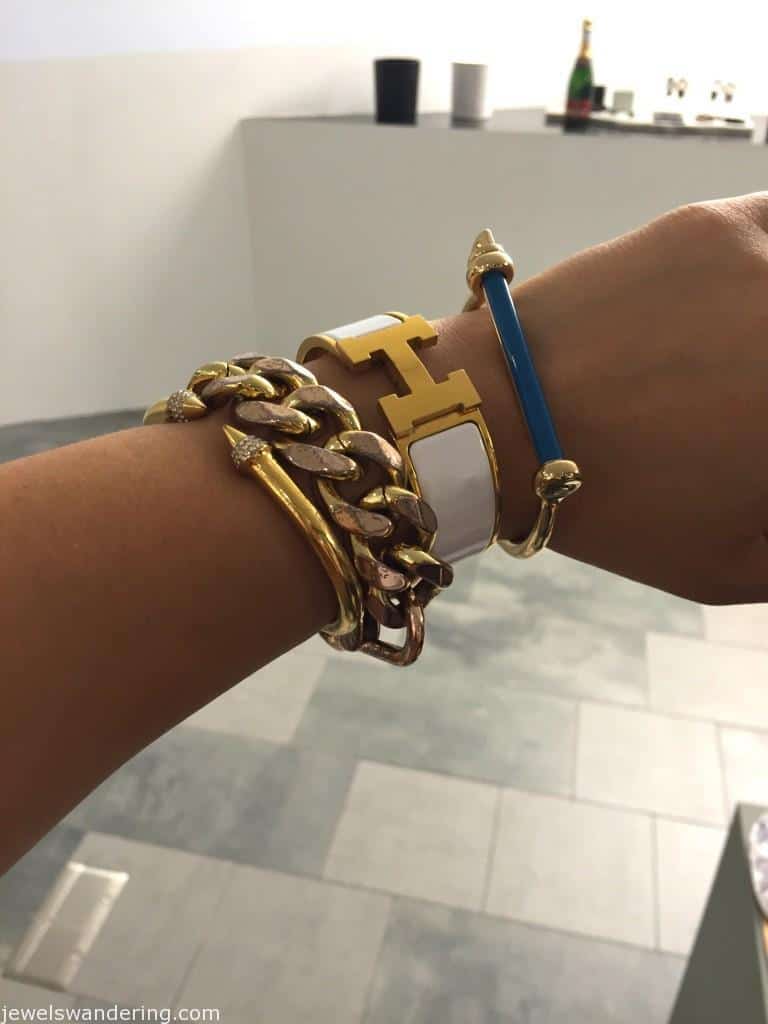 I really like the Miansai line.  They do cute leather bracelets with anchors or fish hooks as clasps as well as rose/gold plated bracelets.  That blue bracelet is what I was trying on.  I actually got one of the leather bracelets for B for his birthday, thinking that I would introduce him to something different as he does consider himself to be quite the dandy.  I'm so glad that plan worked, it's currently strapped on his backpack. HA #fail
I managed to walk away from the accessories without purchasing anything.  I also know that its a heck of a lot cheaper buying it in the States, so that made my walk away a little easier.  We checked out the rest of the store and I liked the way the space is designed.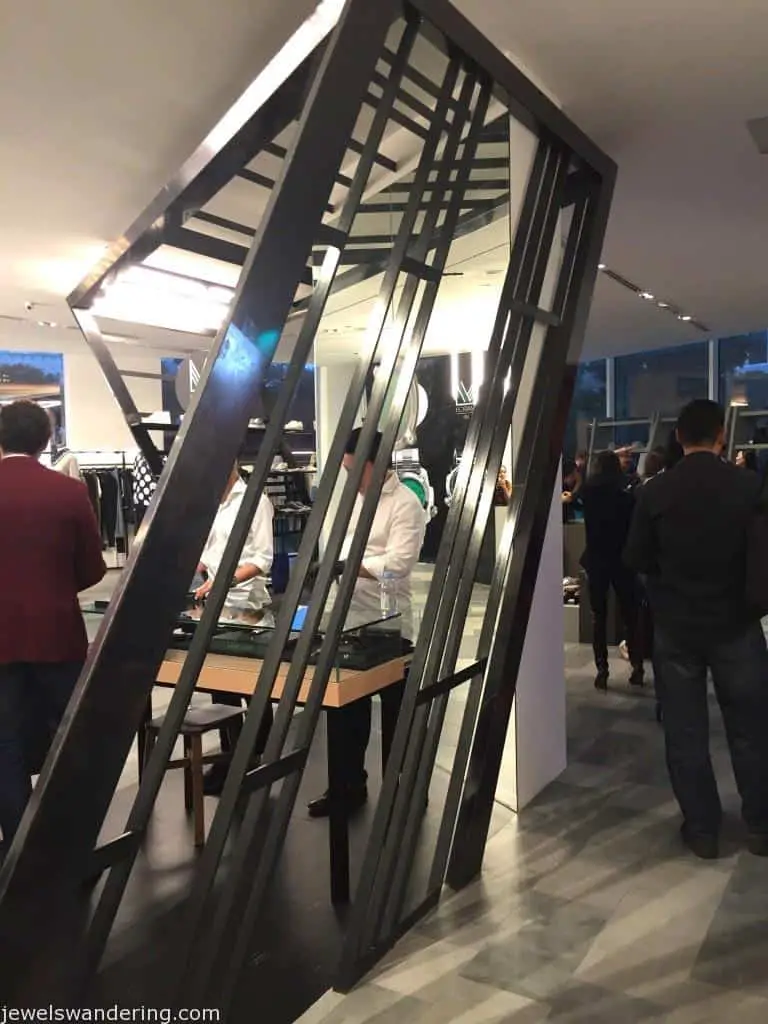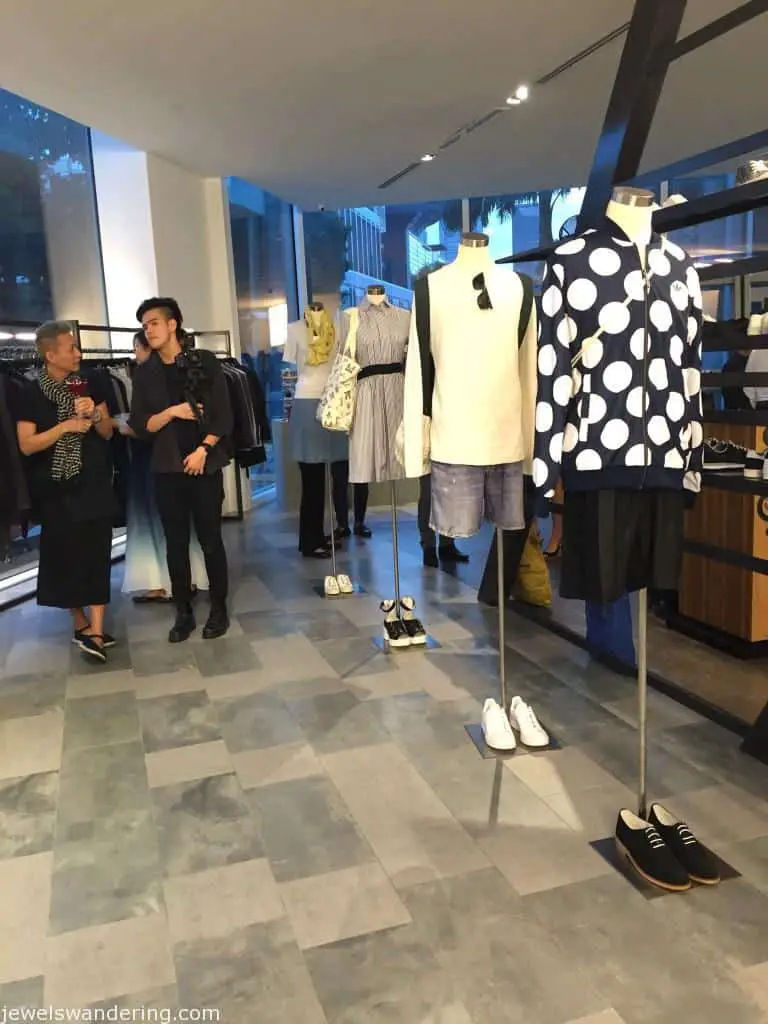 We checked out the women's wear and I totally fell in love with this pink top with fringes on the shoulder.  I walked around the store to try and get it out of my mind, but it was in the back of my head. So I tried it on.  If I liked it, then my wallet was going to cry, but if I tried it on and I didn't like it, then it doesn't matter.  I will now show you a lovely picture of a flying pink squirrel, just because.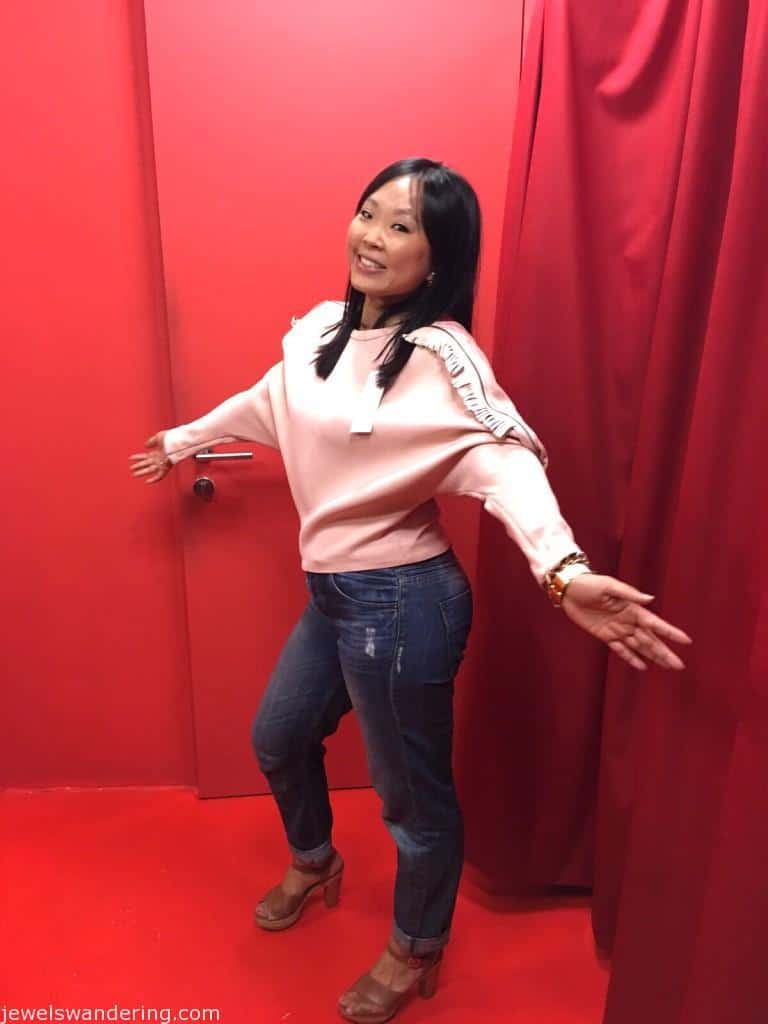 Needless to say, once on, it just didn't look as cute as it did on the hanger.  Crisis averted.  So we did the next best thing.  We got silly.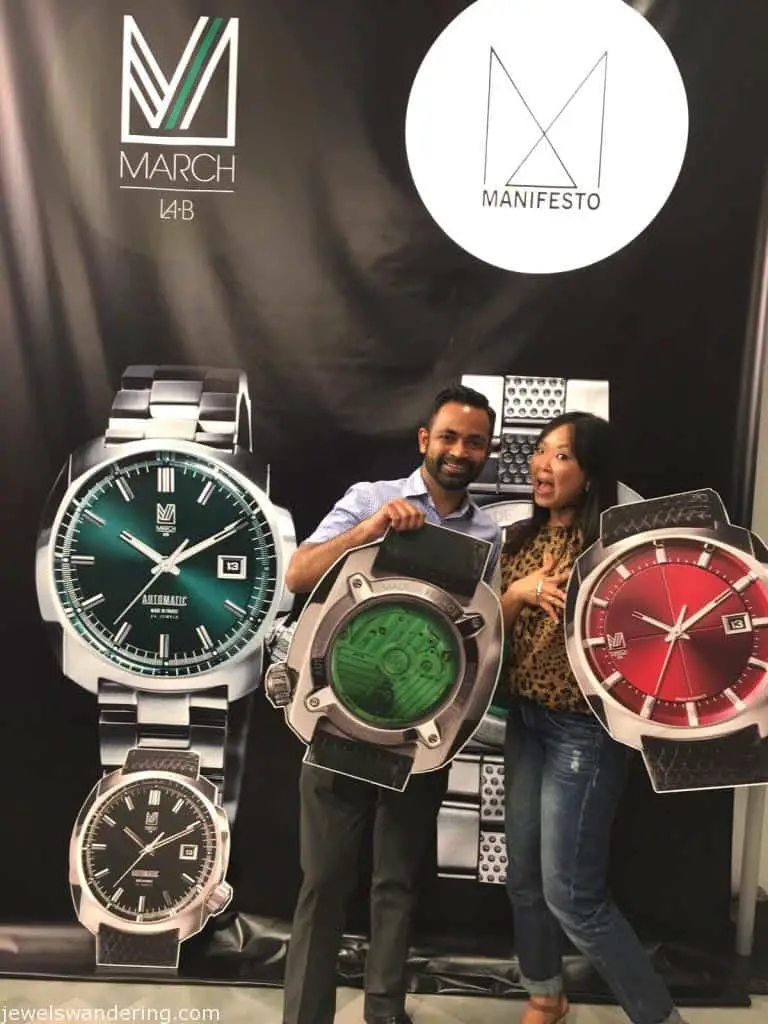 With that, I think we had spent enough time at Manifesto.  And they had run out of champagne anyway. So off to dinner we went…!
If you're ever in Singapore, definitely go check out Manifesto's carefully curated boutique of mainly French labels.  It's definitely nice to see stores like this pop up in Singapore!