Eat Singapore: Humpback
Well, another week begins for me, no long weekend here unfortunately.  In fact, I'll have no days off until year-end when I begin my holidays.  I was hoping for a long weekend before then, but my boss has resigned and its just me, myself and I. Ahh well, a girls gotta hustle, but at least my now ex-boss has kindly agreed to come in and cover me in December so I can take my holidays and most importantly see B!
The weekend was pretty chilled out, a few drinks at my girlfriends house on Friday night and the highlight was finally going to Humpback for dinner on Saturday.  They opened up a few weeks ago and we have been itching to get down there as it's by the same guys who brought us Sugarhall.  And well, Sugarhall is without doubt one of my favorite restaurants here in Singers.  So I had high expectations for Humpback.  Guys, this is definitely going on my favorites list!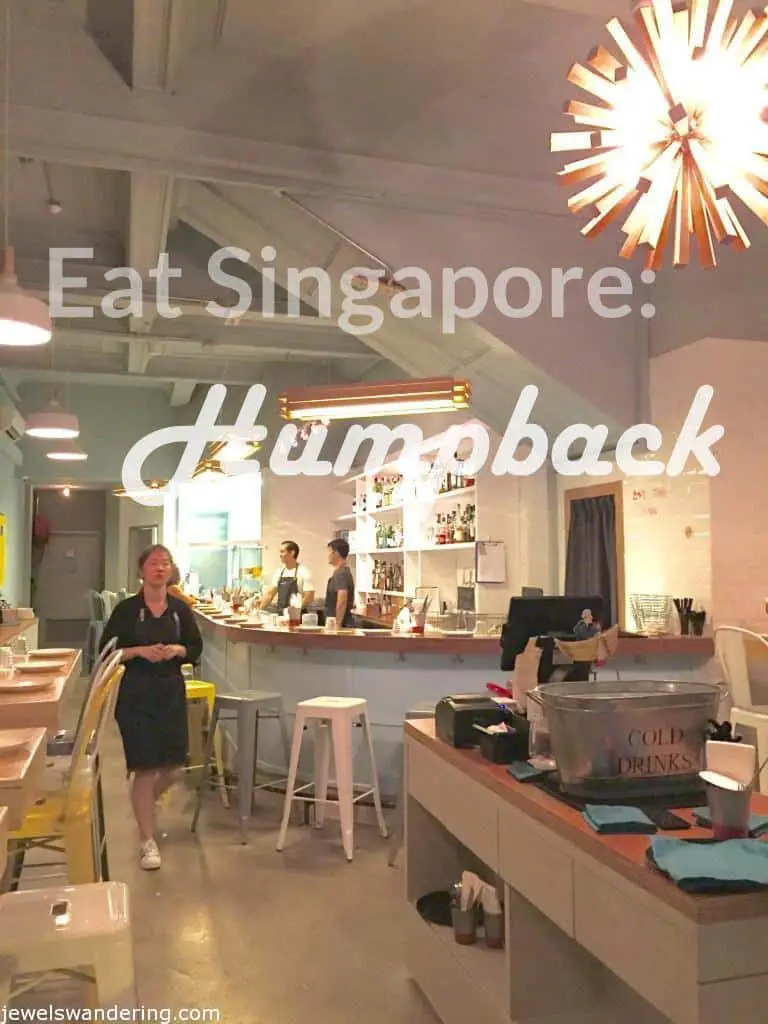 I loved everything about this place: the muted blues of the walls and cream accents with original detailing of the building; the exceptional service I've grown accustomed to from my Sugarhall nights and of course, the food.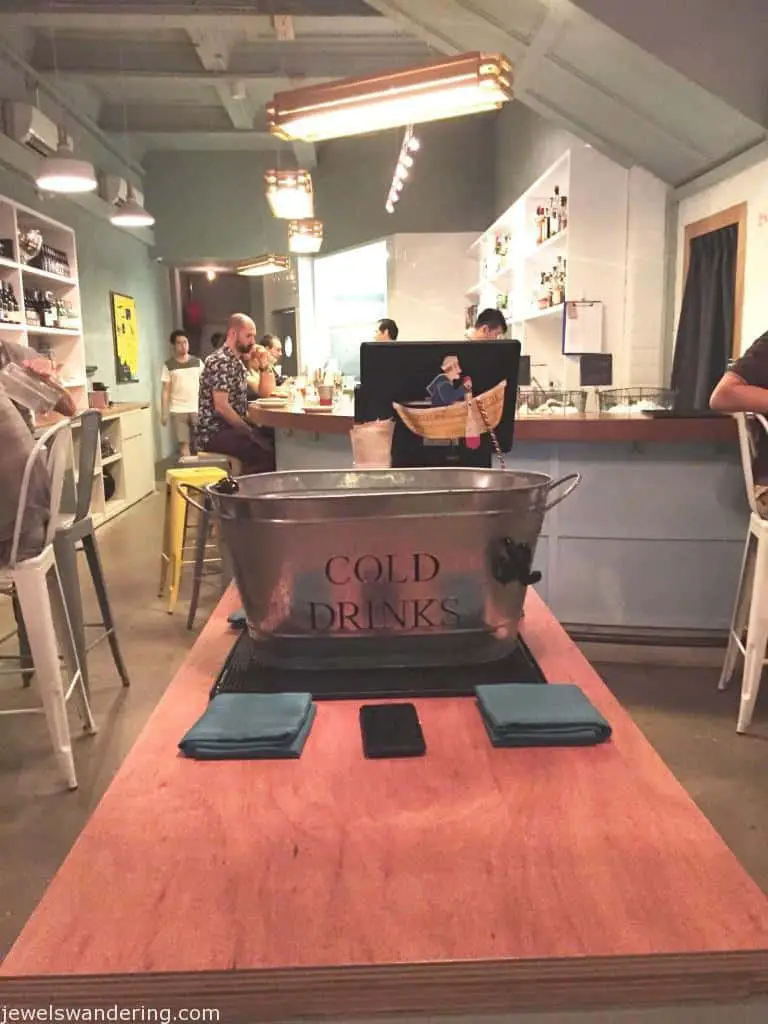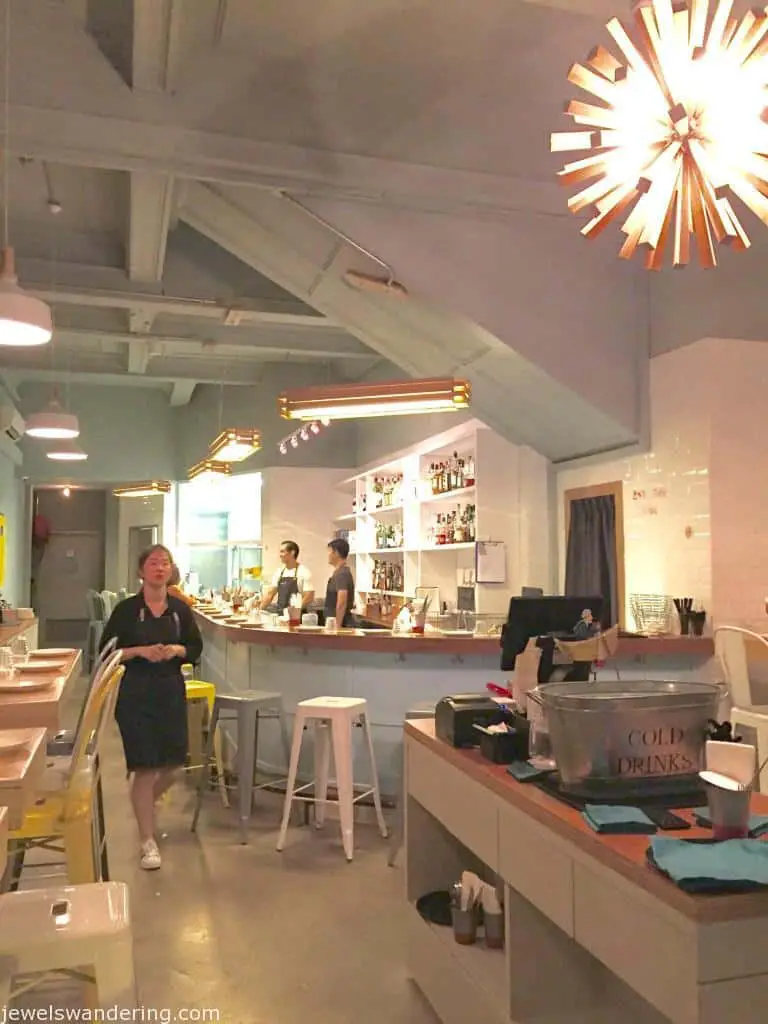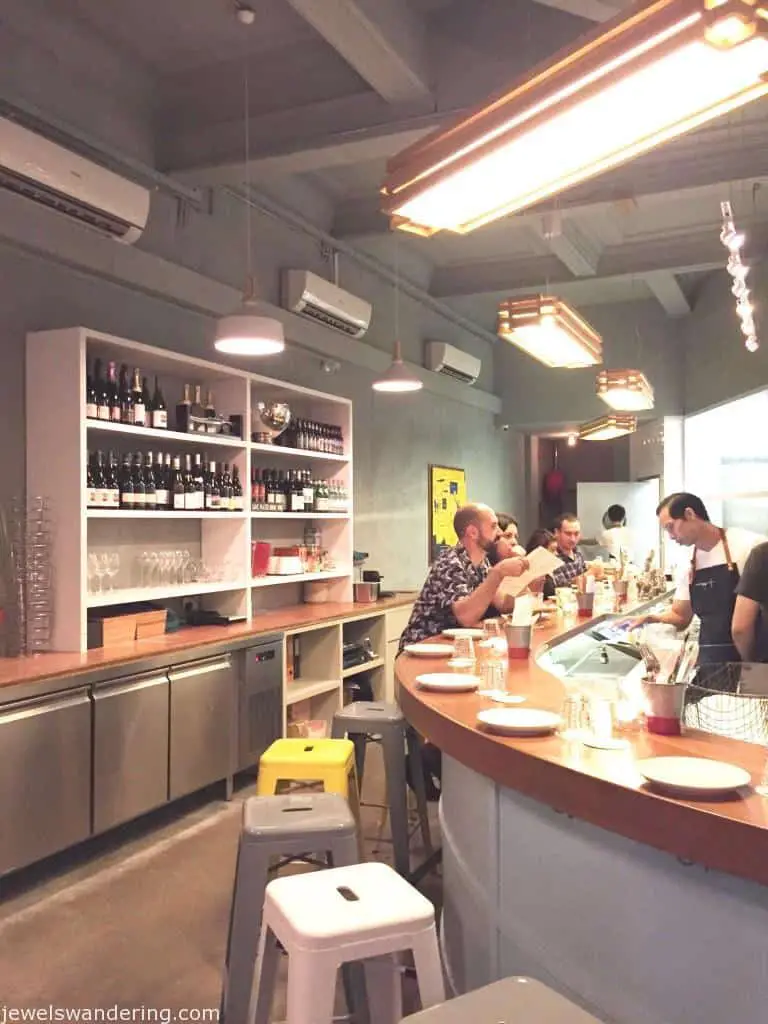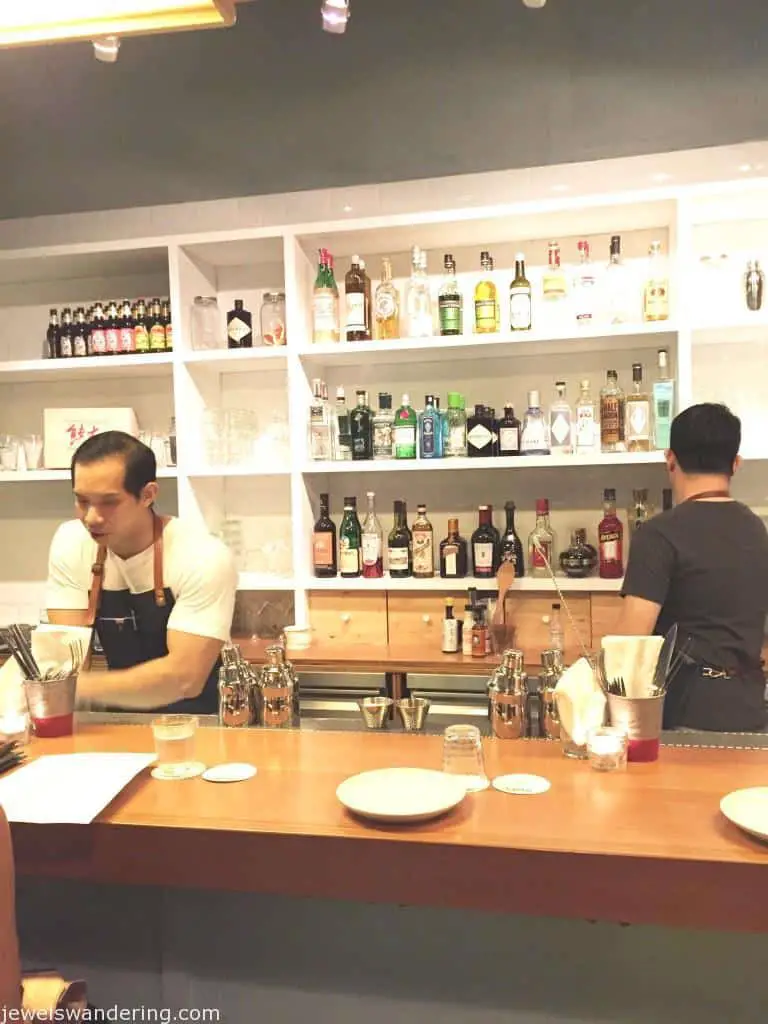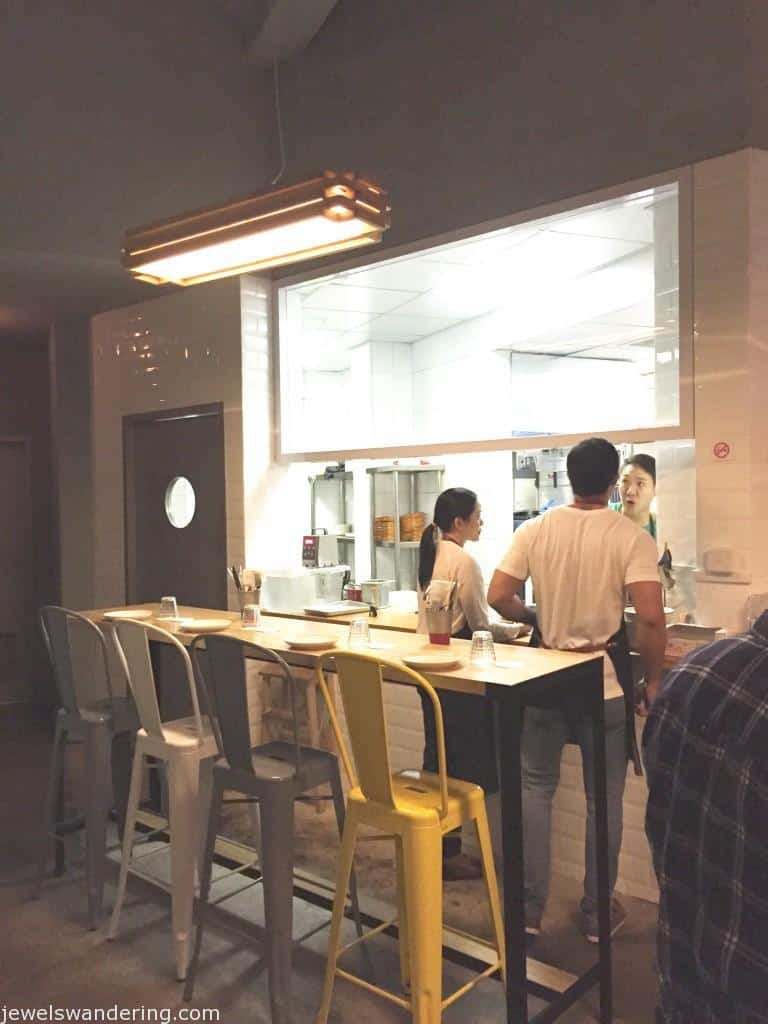 We started off with cocktails, as you do.  The cocktail menu is heavy on the gin – I'm not a big gin drinker – but I ordered the Watermelon Sangria.  I wouldn't have known it was a gin-based drink but it does have prosecco along with lychee liquer, fresh watermelon juice, lime and sea salt.  I could have seriously drank these all day.  Ted ordered the Viking Mule which I wouldn't have thought to order but was seriously good as well, tasted much like an apple cider – perfect fall drink!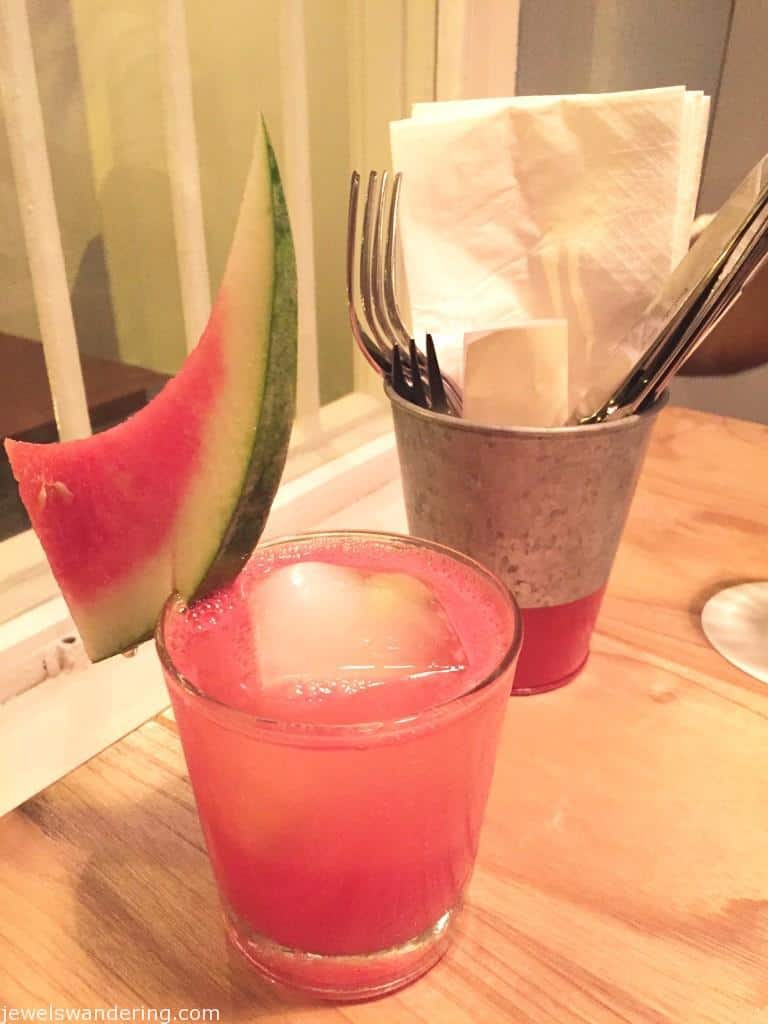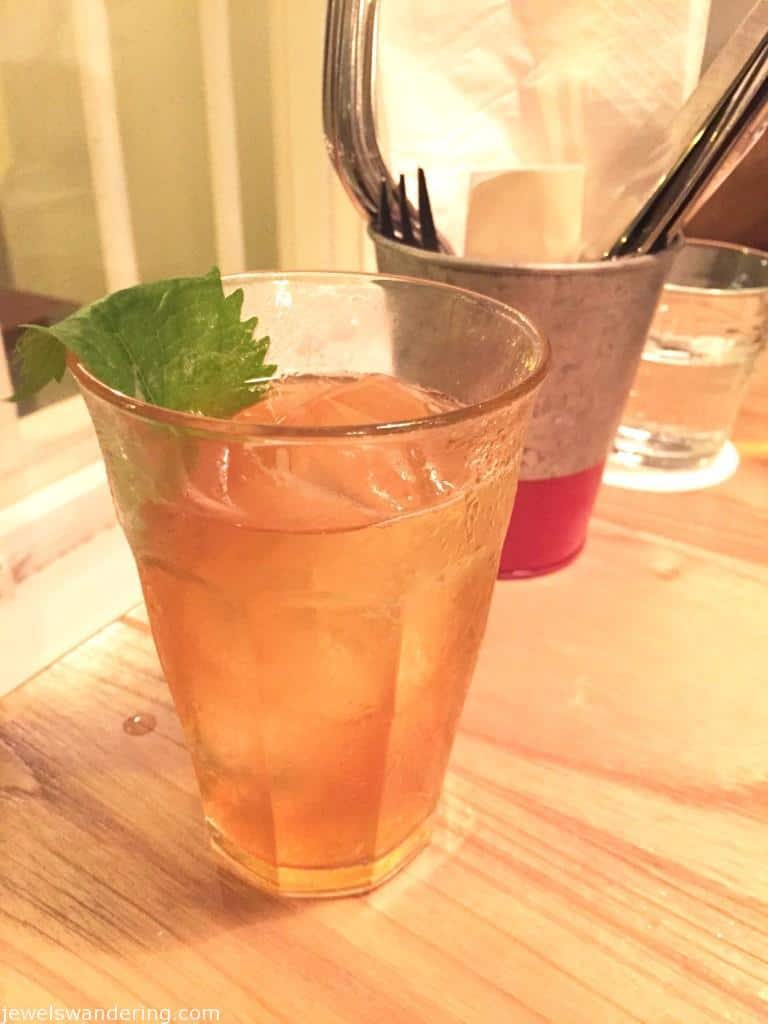 Humpback focuses on oysters and small plates meant for sharing, although the small plates were quite generous.  It was just three of us for dinner and we were told that should order between 6-8 plates.  We ordered oysters and seven plates and we were very satisfied, there's nothing worse than going out to eat and still being hungry at the end, am I right?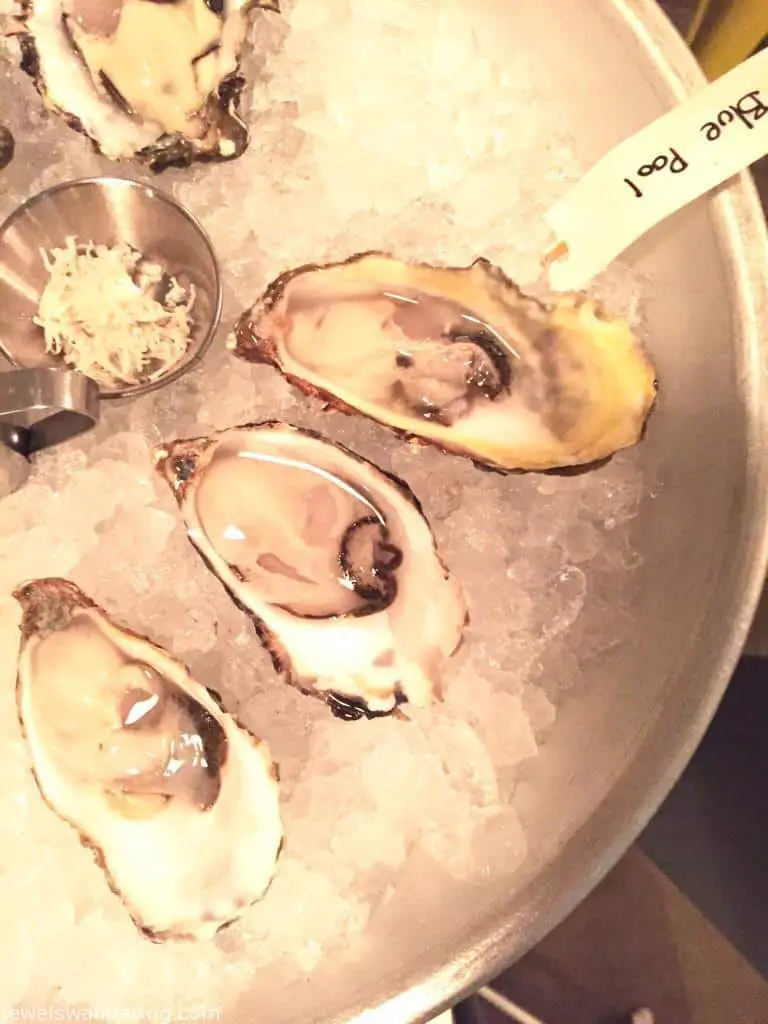 Let me just say, I have tried and tried to like oysters but I admit defeat.  I just can't.  I struggle getting it down me.  I will save the money and drink champagne instead! HA But let's get down to business. We ordered the Manila clams sans bacon and it was so good. The broth was so good with a slight tinge of spiciness; we asked for more bread to soak it up.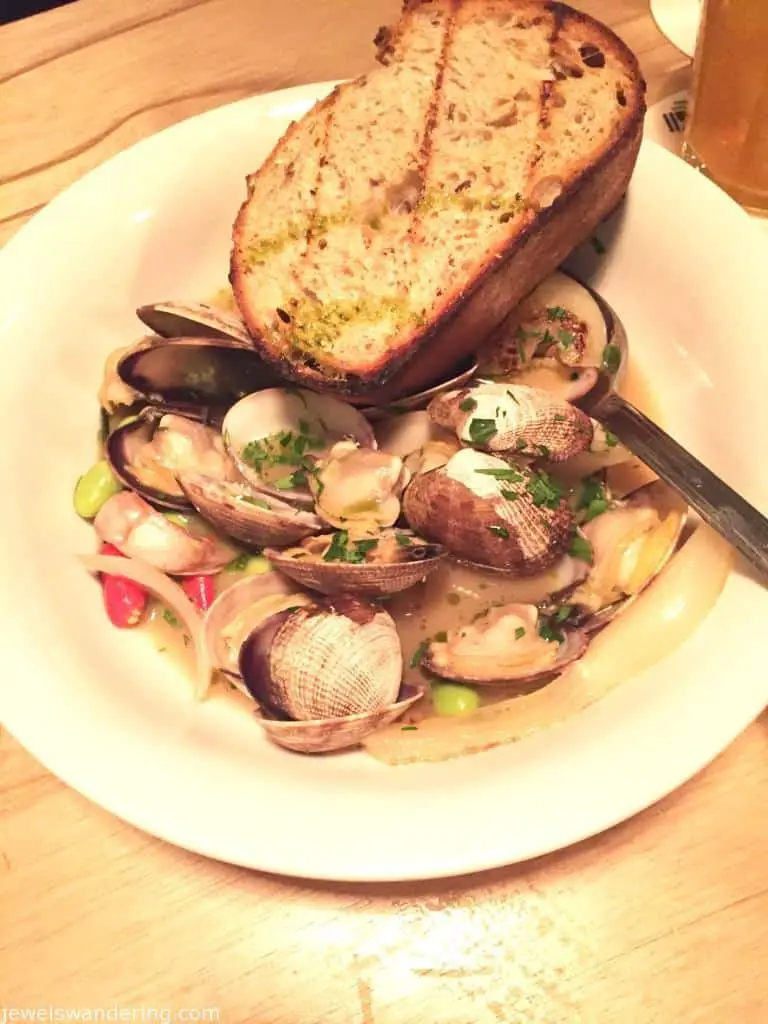 I love kale. And this kale was deliciously pared with a ranch like dressing and pear but to be completely honest, I prefer the kale from Sugarhall.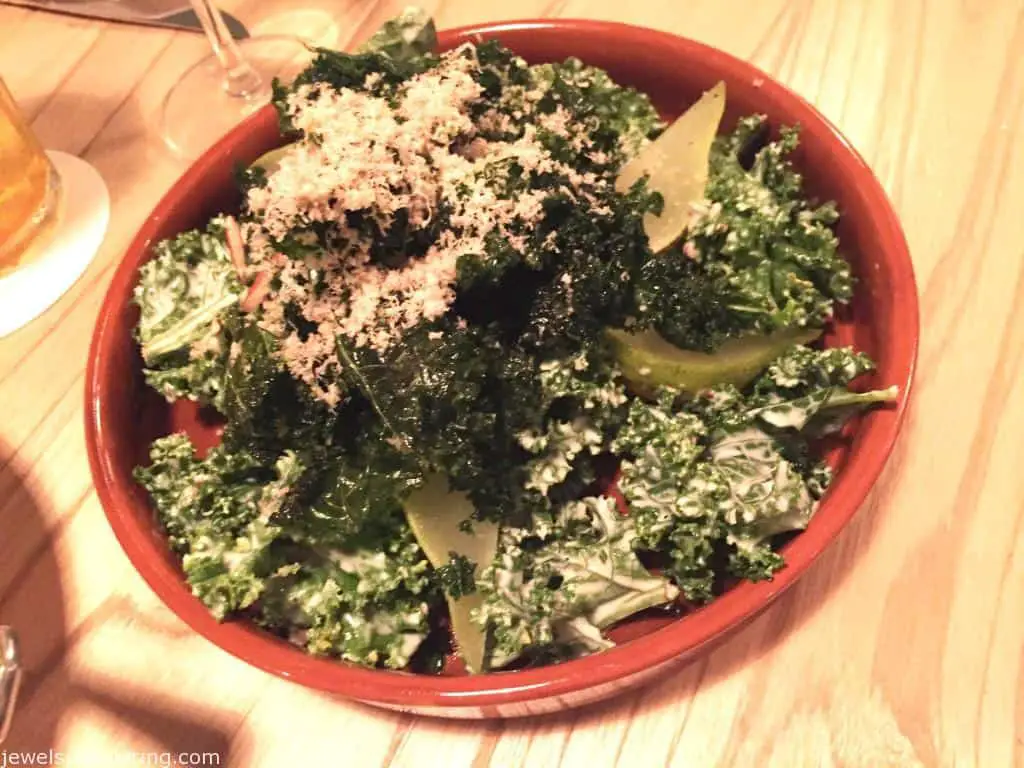 This cabbage. Wow.  Sooooo good.  Who would have thought cabbage could be so yums?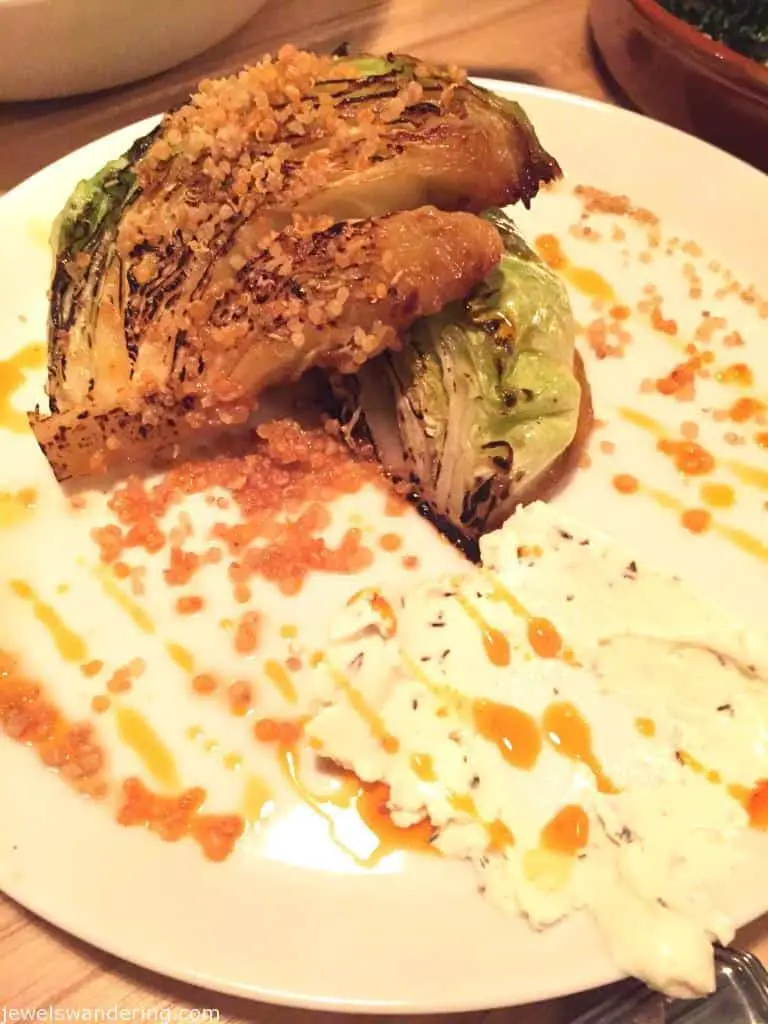 The oyster chowder was delicious. Although since I established I don't like oysters, I would have preferred it to be clam chowder. But damn, I haven't had chowder like this in a while and it totally hit the spot. Definitely one of our favorites of the night.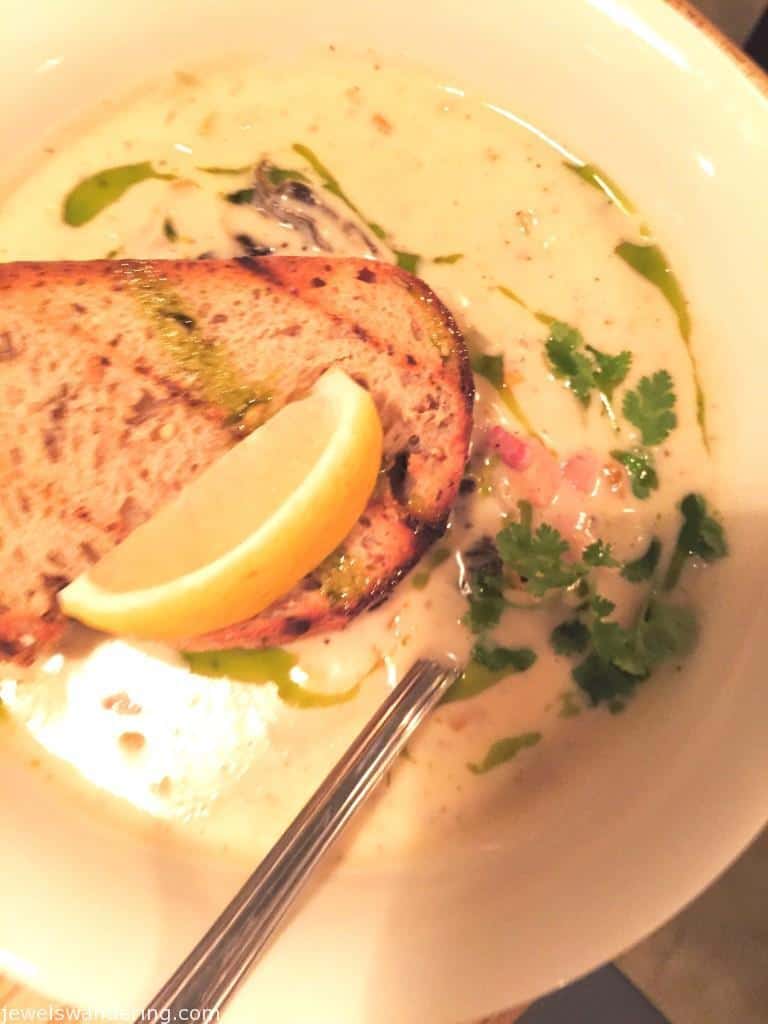 A melange of plates. I didn't try the calamari but the tomato broth was light and simple. I definitely could have slurped that up.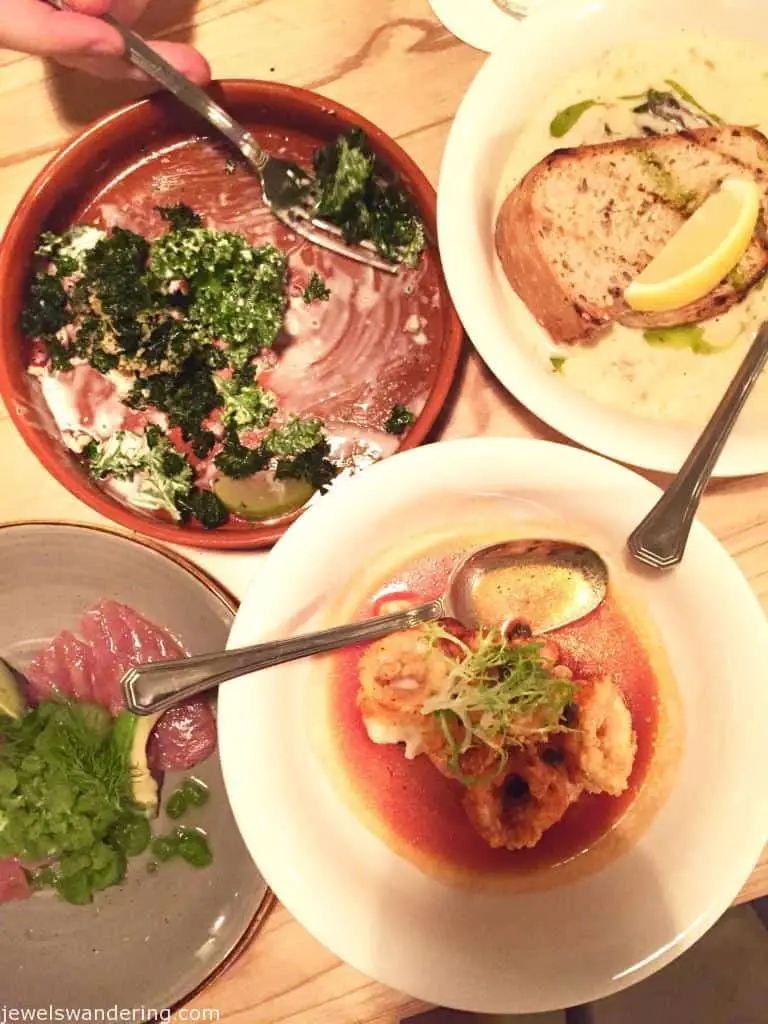 Tuna! I love tuna and the cucumber granita added an unexpected twist to what could otherwise be a boring dish.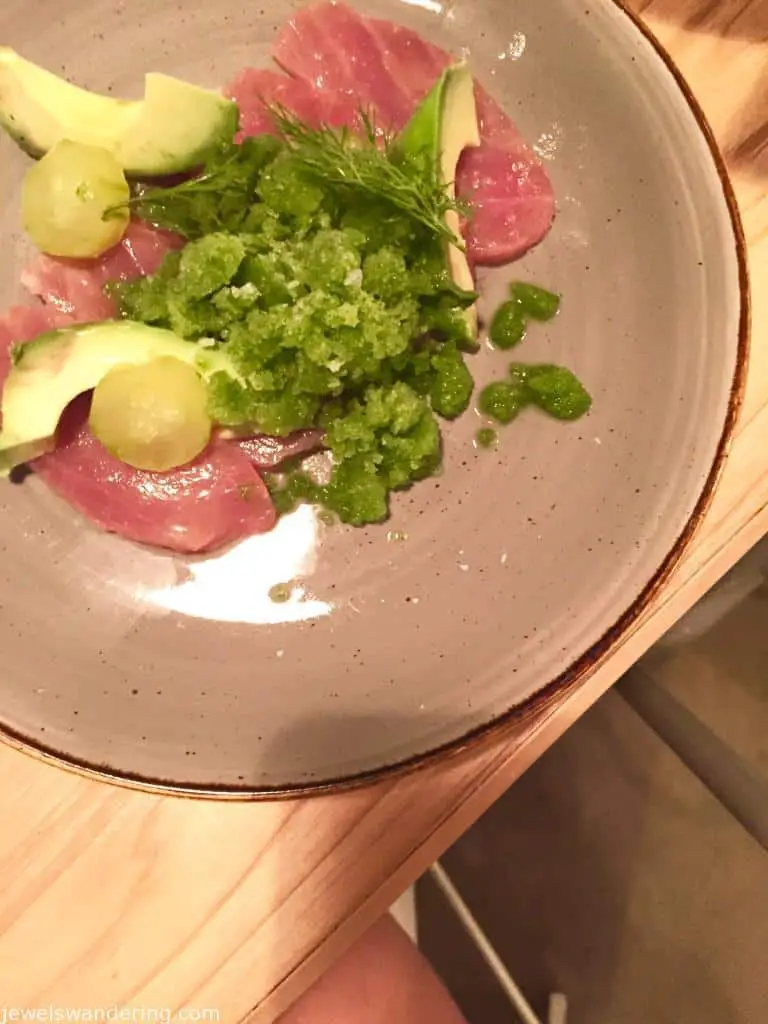 Of the meats, we only ordered the mangalica pork.  I loved the cranberry sauce pared with it, not a typical pork pairing but it worked really well and made me think of Thanksgiving.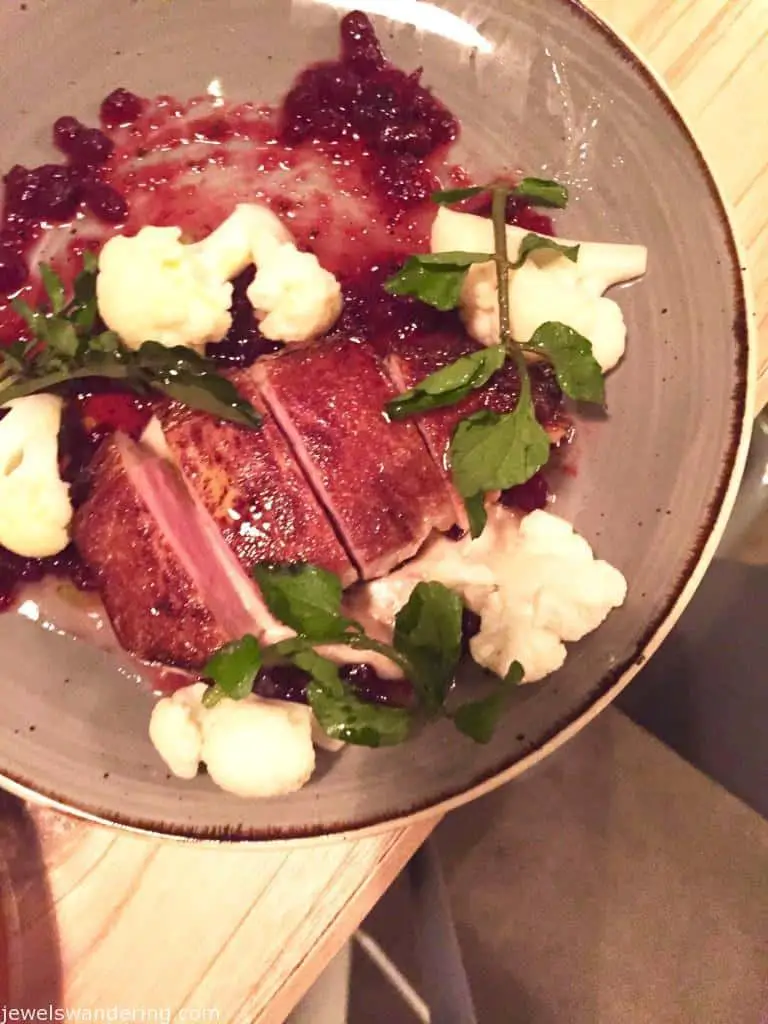 And lastly, dessert.  The chocolate mousse was yummy but not exciting, just very safe.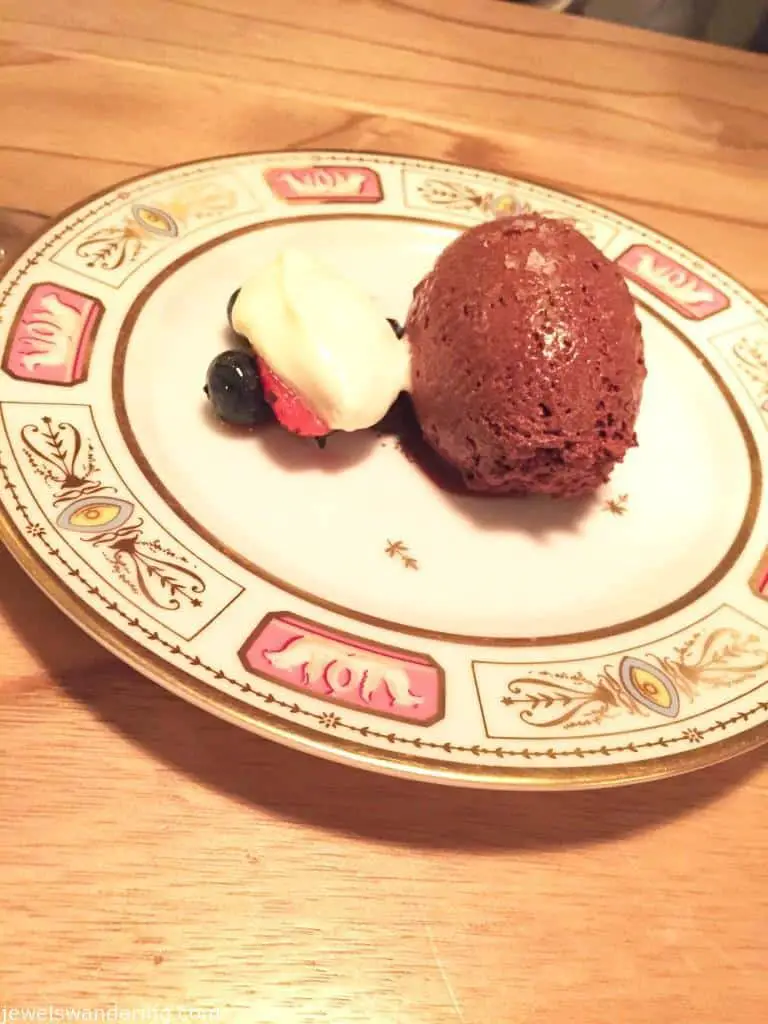 Humpback, I will be back to try the other dishes…! And while you're there, don't forget to check out the Gibson upstairs – a new cocktail bar that is definitely going to be the new Singapore hangout as well as the rowdier whiskey bar – the Flagship.
And for those design and architecture enthusiasts, Humpback is situated inside one of the lovely shophouses on Bukit Pasoh.  One of the larger ones that formallly housed the Gan Clan Association.  The Gibson upstairs has kept the original ceilings which is not a sight you see often in Singapore.  Go check it out!