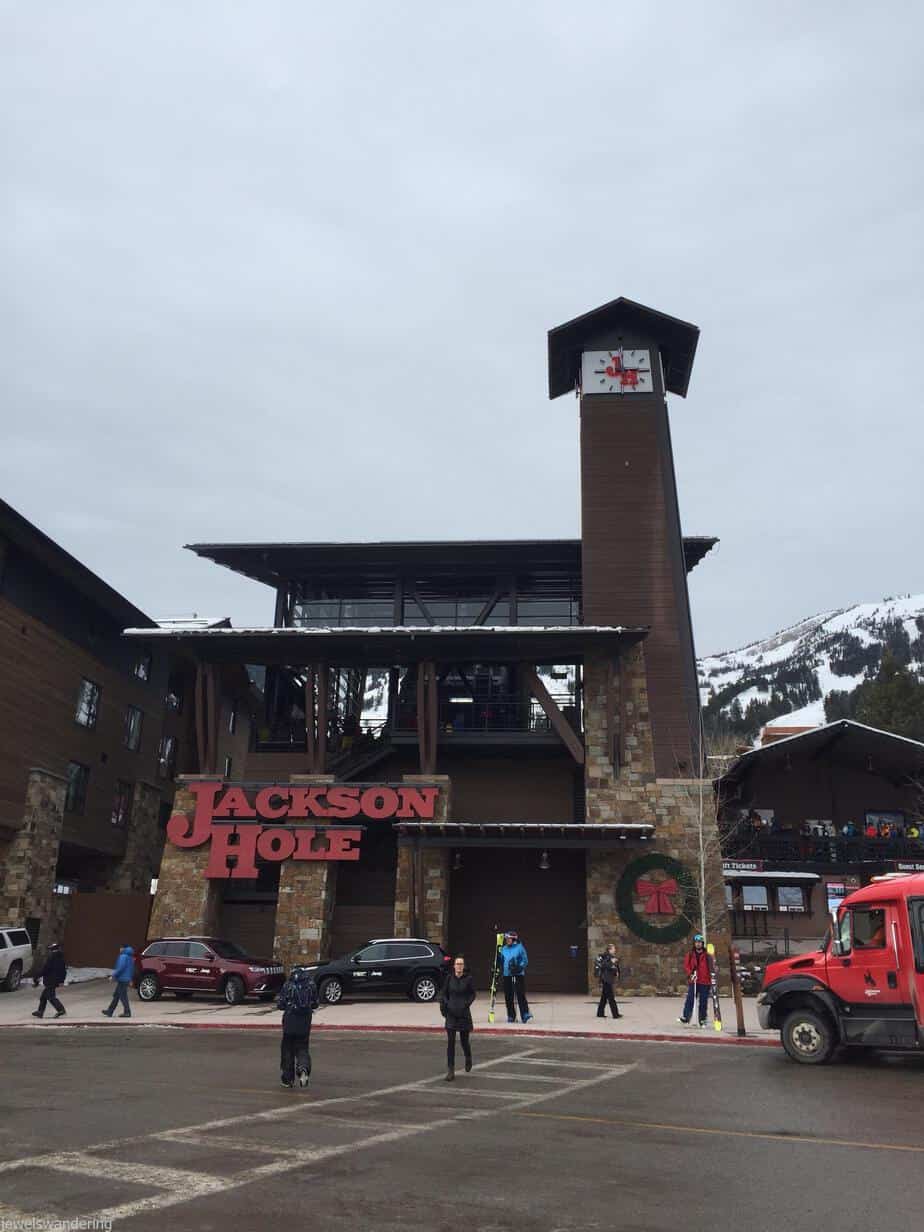 It's kinda crazy how we are already half way through January – oh my gaawww! And I'm so jealous that those of you in the US already have a long weekend!  But let's back up for a bit – where did you ring in 2018? This year was a real treat as I got to travel within the US! I'm not usually there long enough so getting to explore a new state/place I had never been to before was fab! And of course, ringing in 2018 in Jackson Hole was pretty sweet!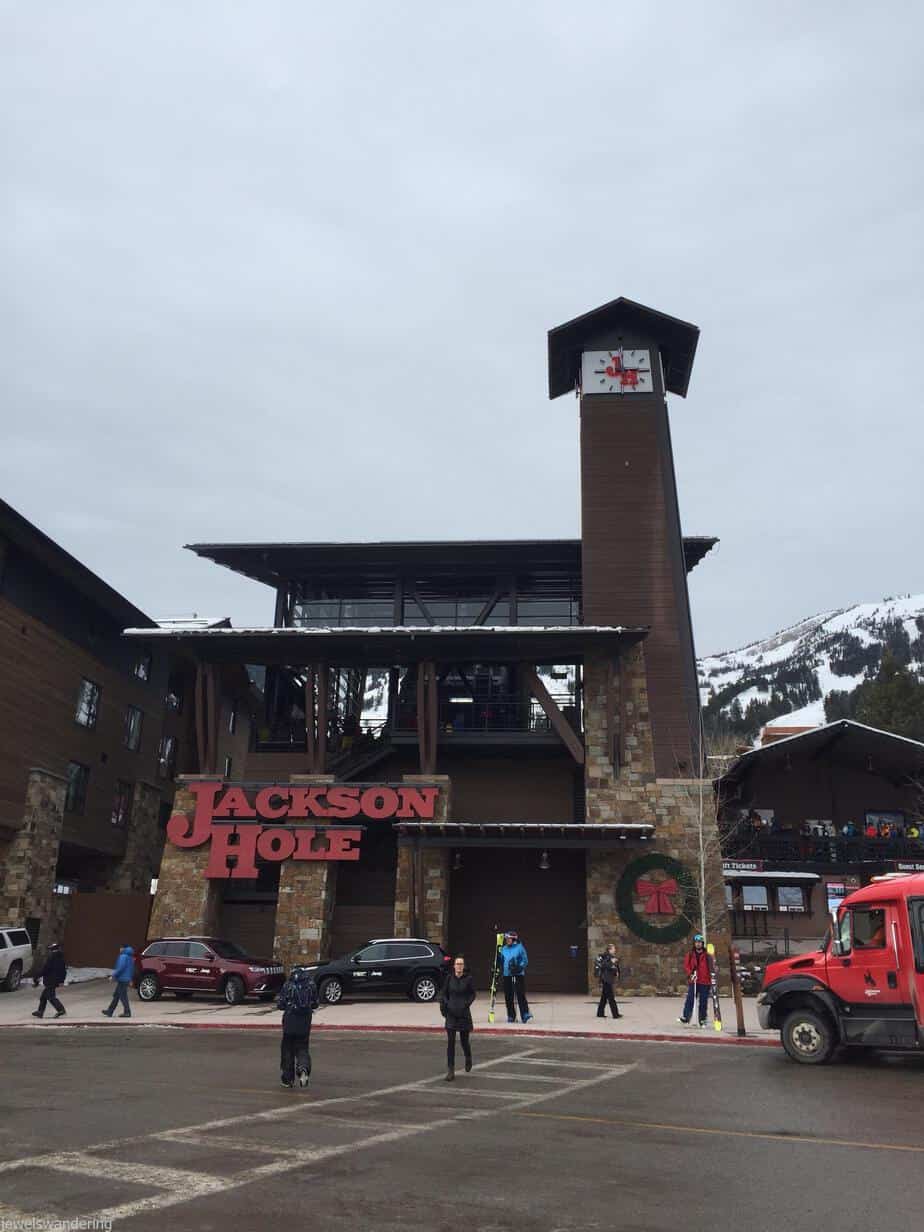 Thing is, we almost didn't make our flight in the morning. We had gone out the night before and we hadn't packed. We passed out and I woke up at around 1am in a state of panic to pack. Definitely don't recommend you go out the night before! 😉 But luckily I set the alarm for a ghastly time in morning to make our 9:30am flight from JFK. We checked in without any issues and realized our flight was delayed. At that point, I wasn't panicking. We would still make our connecting flight out of Salt Lake City – by the way, what a beautiful airport to fly into!
By the time we left JFK, it was quite clear our layover window in SLC was rapidly dwindling but if luck was on our side, we could still make it. Maybe. During the flight, I overheard people talking and guess there were about 10-12 people also making the connection to Jackson from SLC, so the flight attendants were trying to get more information for us. We were later told that they would hold the flight for us and as it turns out, the flight to Jackson was also delayed by 20 minutes. The stars were on our side and we made the flight! 
The airport in Jackson was so cute and with amazing views of the mountains. Loved the antler arches they had throughout the airport and the town of Jackson!
We had arranged for our hotel to pick us up and the ride to the town was a scenic ride of the plains. Along the way we saw the Elk Conservation Site and some elk chilling out. We also saw the horse sleighs and I would love to do that next time I make it out there – one day!
Check in at the hotel was stress free and we were told that there were two daily shuttle buses that would take us to Teton Village – where Jackson Hole Resort was – but that they were already all filled for the following morning. We were staying in the town of Jackson, which is about a 20 minute ride away. There is the START bus that will take you to Teton Village as well, which was $3. We took that the next morning as it was our only option. The other mornings, we were able to get on the free shuttle bus provided by the hotel.
That night we headed into town for dinner.  As we hadn't booked anything in advance – highly recommend you book each night as it does get quite busy – we ended up getting a table at the Million Dollar Cowboy Steakhouse for 8:45pm! So in order to kill time, we had a little walk around the town before going for drinks at the famous Million Dollar Cowboy Bar. Super cool bar where there is a live band most nights with dancing lessons and the seats at the bar are all saddles (for some reason I have no pictures! Blogger fail!!). Gets a bit uncomfortable after a while! 😉 There is a $5 cover charge if you're coming in after 9pm.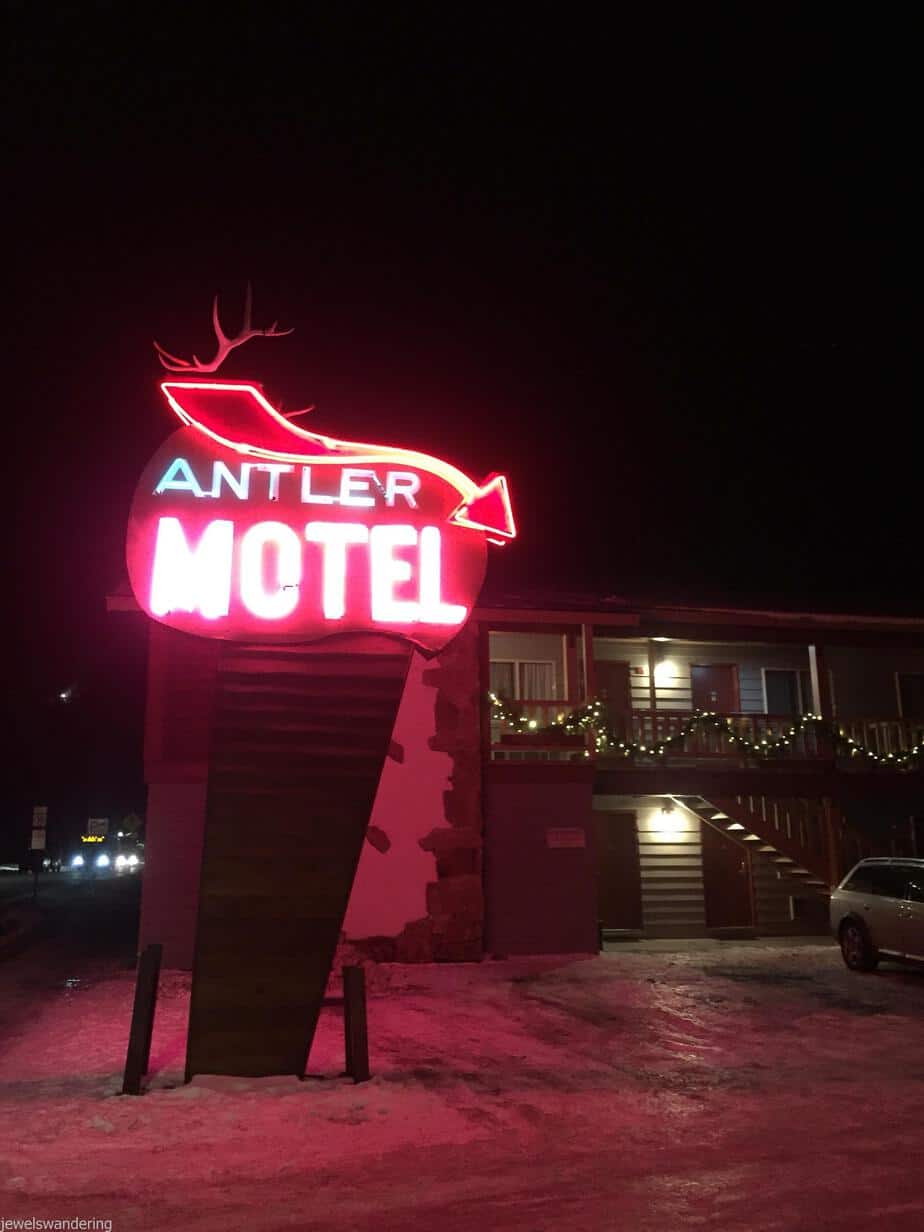 One of the things that was annoying was the fact that the majority of the stores in the town were closed from like 5-6pm. So that meant that by the time we were done hitting the slopes and ready to get into town, our shopping choices were limited. It would have been super fun to hit up all the cute little boutiques, but unfortunately my selection was limited to the few stores that were open till 9pm or so. Nevertheless, I still managed to pick up some cute souvenirs.
Dinner was quite yummy, though their French Onion Soup was quite salty.  The portions were quite big and I am most definitely not used to American size portions anymore, so I only managed to eat half of my meatloaf. It was really good, though!! However. I was actually a bit taken aback by how expensive the restaurant was. After dinner, we headed back to the hotel so we could rest up for the day on the slopes. Though mind you, we did not have an early start – blame the jet lag! I think we managed to hit the slopes around noon! And we still had to buy helmets. HA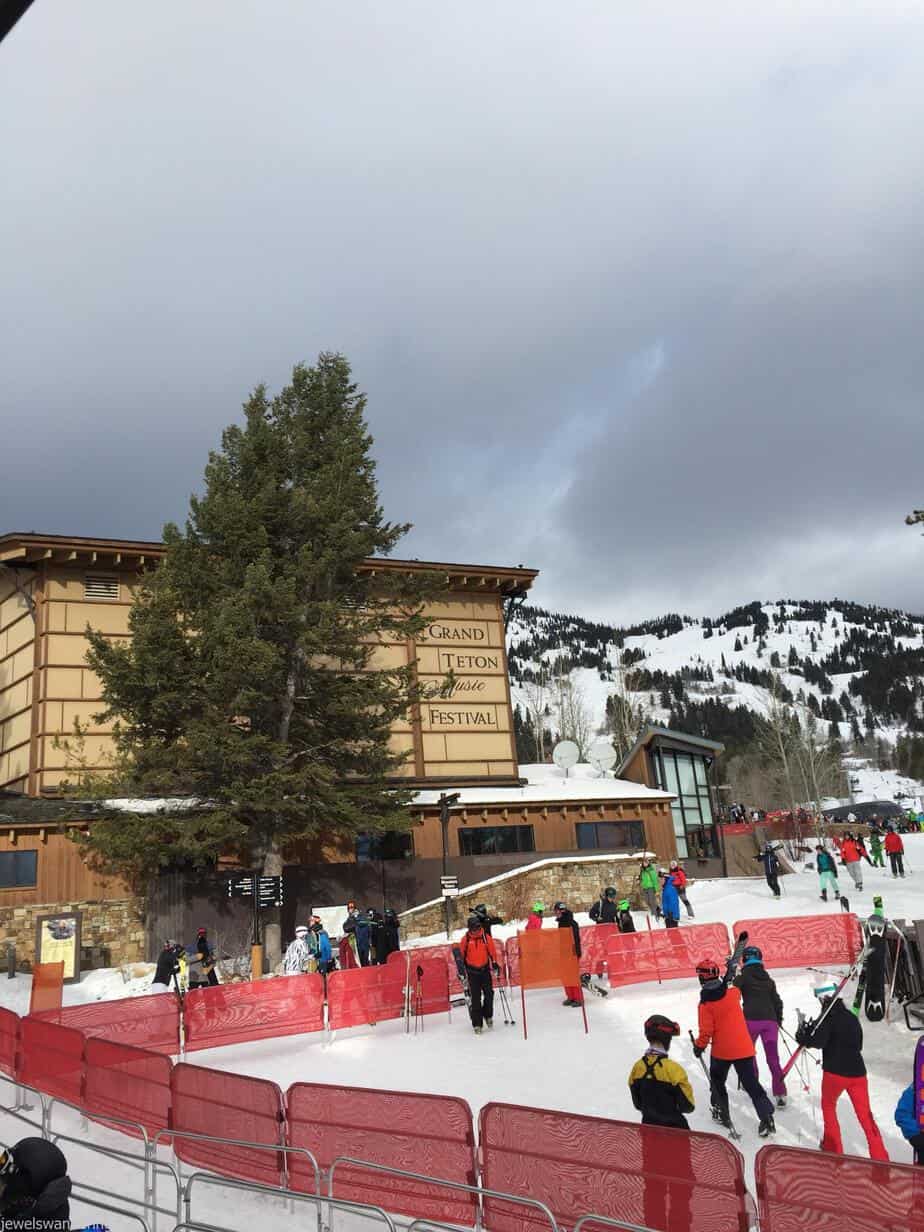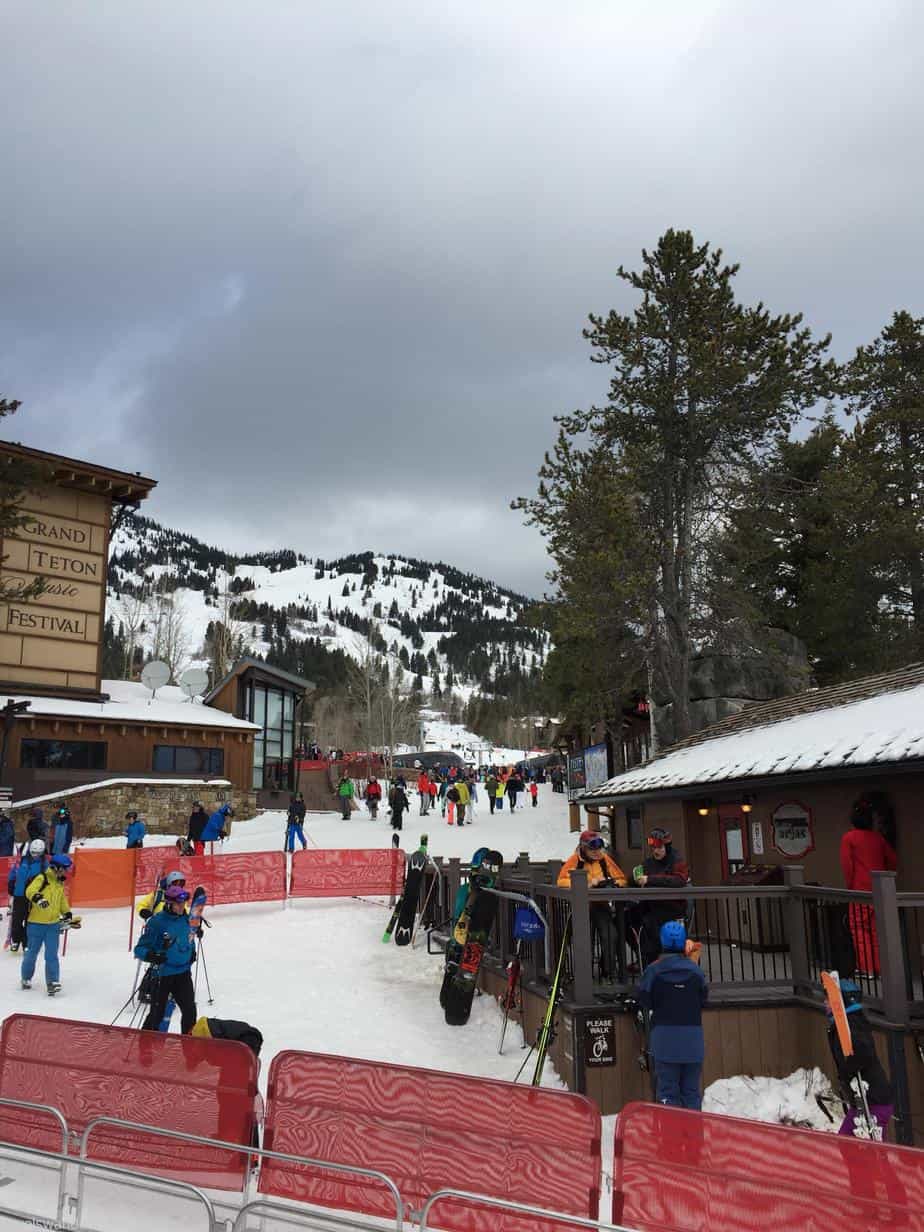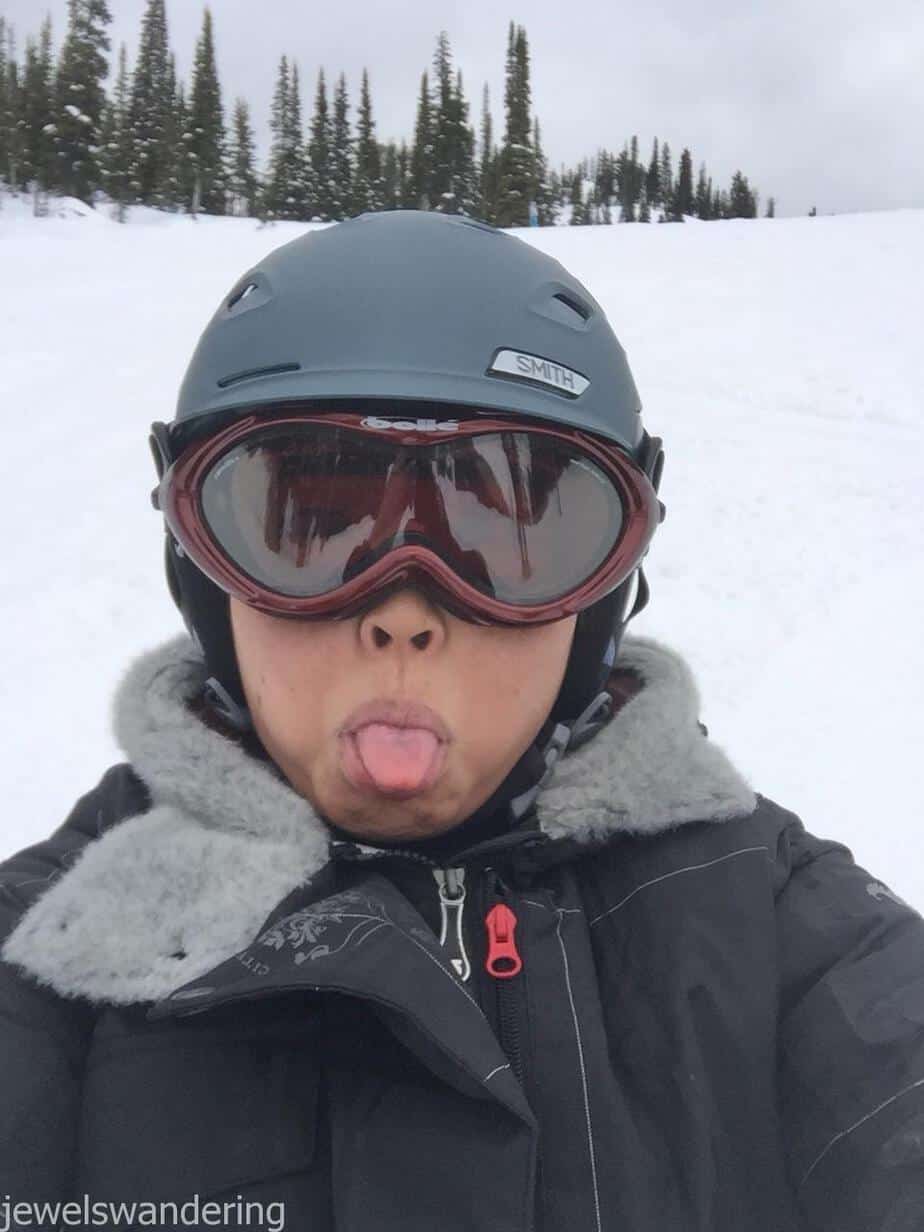 I hadn't been on the slopes in a looonnggg time, so our first afternoon we kept it easy to get back into the swing of things. Despite many years off the snow, snowboarding is definitely like riding a bike! Got back into it quickly and I forgot how much I loved to ride. I will definitely be looking to hit the slopes more often!
That night we went into town again for dinner, this time we went for Italian and headed down to Orsetto. Their pastas are all freshly made and I must say it was quite yummy, but again, a bit too salty for my liking. We did book in advance earlier in the day so we were able to eat dinner at a more reasonable hour!
The next day was stupid cold and stupid windy. And of course that was the day we decided we would go up the tram to the infamous Corbet's Couloir. Don't get me wrong, in no way, shape or form were we going to attempt this run but a trip to Jackson Hole is not complete without taking the tram up there. There's a little shack up there that serves drinks and waffles, apparently they're quite good but we didn't get a chance to try.
There is another way of getting down and that is what we were aiming for. However, did I say that day was stupid cold and windy? Yeah. When we got off the tram, the wind and snow was pelting my face and I seriously started to have doubts.
Well, we were looking to get back down through the Rendezvous Bowl, but there was another way that looked a bit flatter and most people seemed to be going that way so we sort of followed them. But holy mackerel, trying to ride on a flat bit is trying in the best of times, but with 60-70mph winds up there, I was going nowhere fast. And those gusts of wind kept pelting my face with snow and it was bitterly cold my cheeks were stinging. I was not having fun. At all. I also decided that to say f$ck this and I took my snowboard off and walked back up to the tram. Even going about 200 meters took me a good 20 minutes with that insane wind. I was going to be that loser taking the tram back down but you know, I'd rather be alive!! I had no idea what that run would be like and in very low visibility with stupid wind, I'd rather be safe then sorry!
By the time we met up again at the bottom of the mountain – somehow we missed each other at the top – it was almost lunch time. Well, it was like 1pm but I had a table booked at 2pm at the Piste Mountain Bistro. And since it was so windy that day, some of the lifts were closing down, so we took the gondola up so we wouldn't miss our lunch reservation. #priorities
I had read many a great things about Piste Mountain Bistro, but while it was good, it wasn't anything to write home about. Though their game chili was quite delicious! The views from the restaurant was nice, so definitely ask for a window seat!!
And while we were eating lunch, the snow started to fall. So when we finished up, we decided we would get back down and call it a day. Getting back down, those runs were quite nice, but visibility was pretty low and since I didn't have a yellow lens, my visibility was pretty shit. But we made it down in one piece without any issues!  That night, we just kept it low key and ordered room service. Why not?
The next day, New Year's Eve, was a beautiful sunny, but super cold day. Though the temps were in the teens, the sun definitely helped.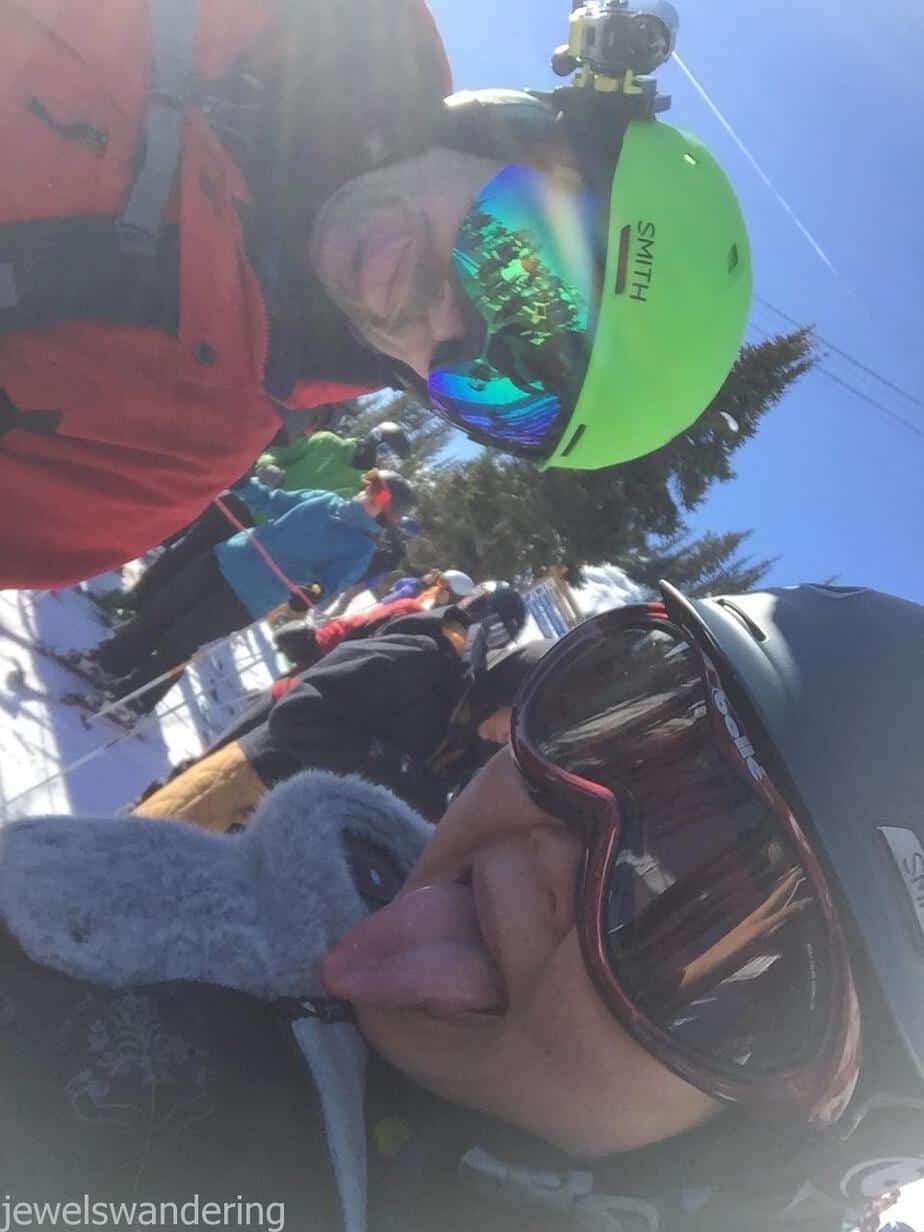 We had a super fun day that day and ended it with alcoholic frozen slushies. Super yummy!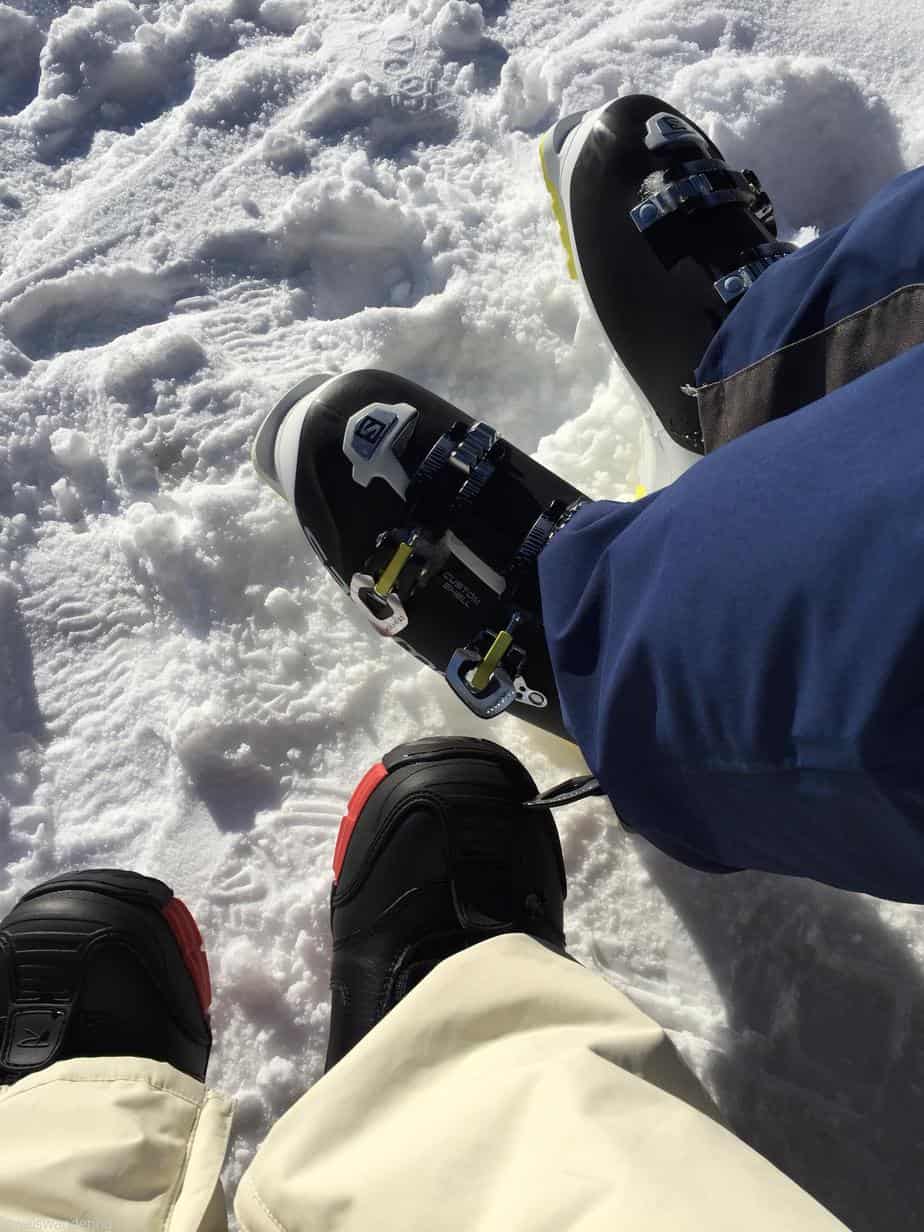 As it was New Year's Eve, we originally had tickets booked for the Gondola Party but we got super lazy and ended up not going because it would have taken 30 minutes to get back to Teton Village and then we weren't quite sure how we'd get back into town afterwards. So we kept it low key with dinner at The Gun Barrel, which was next door to our hotel. I tried the bison carpaccio which was quite yummy! The Gun Barrel is the restaurant to go to if you're looking for game.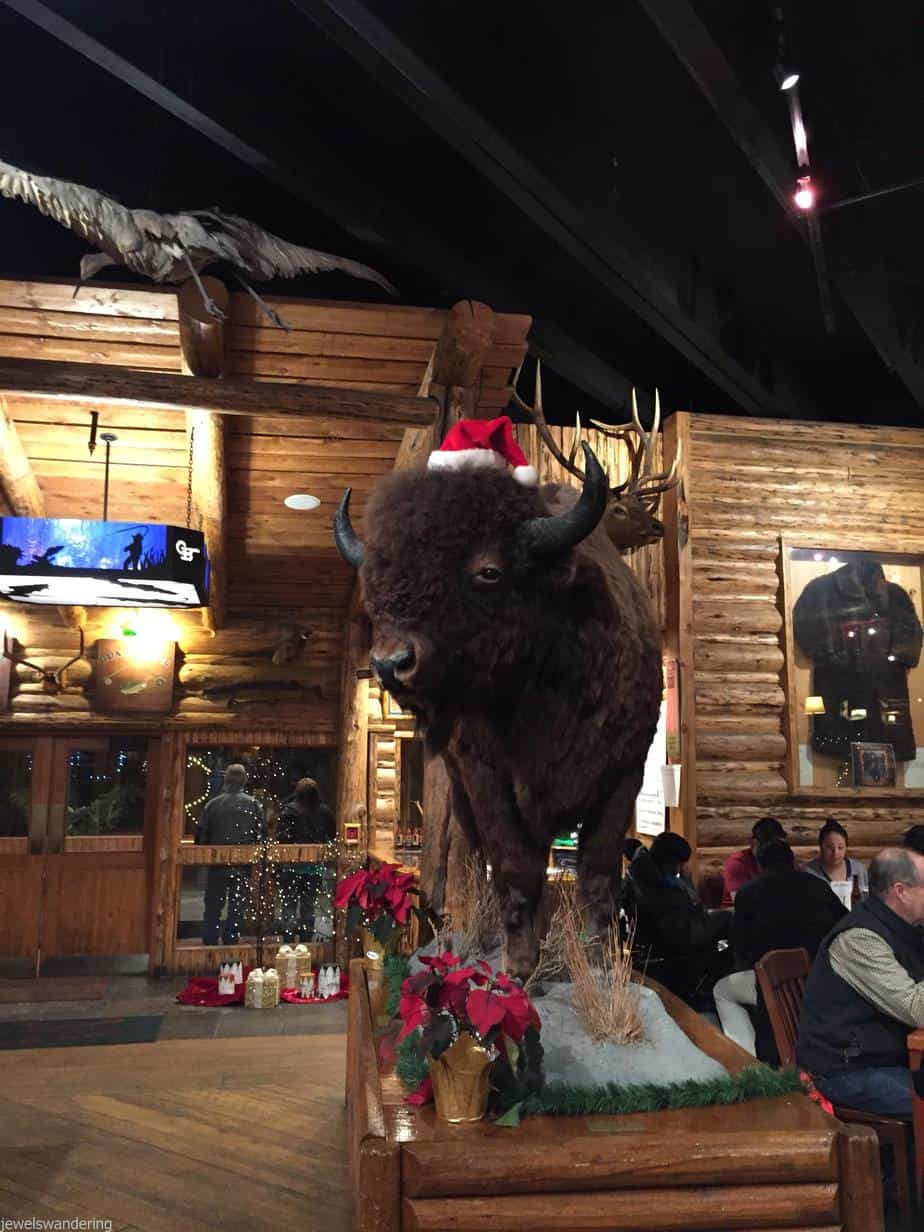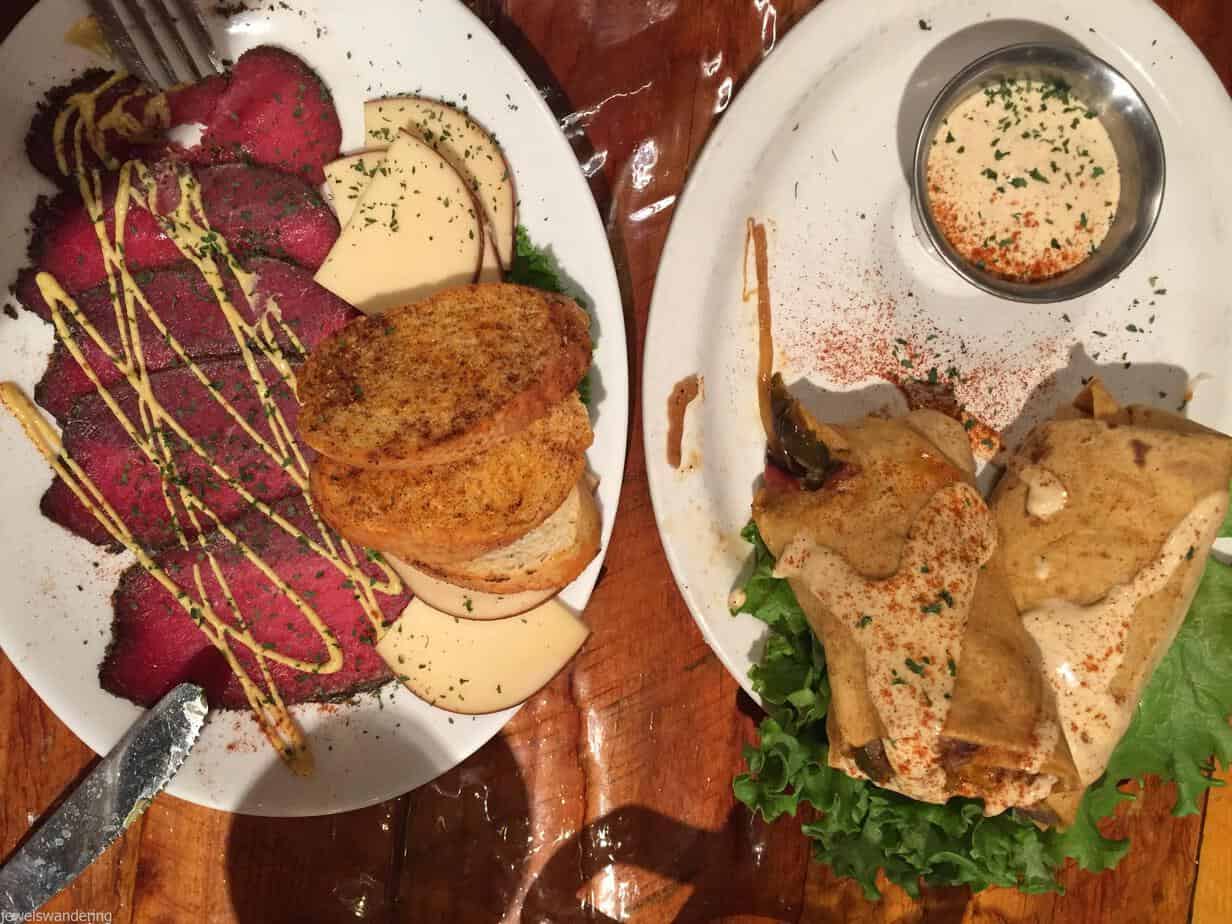 We finished up with dinner and headed to the hotel bar for a quick drink and watched the countdown before heading to our room. We did pick up some individual prosecco bottles to toast in the New Year! But would you believe we missed midnight? HA I was counting down and then got distracted and next thing I knew, it was 12:02. Fail!
The next day was our last full day in Jackson. We had a late start to the day, just doing a few runs before calling it quits and headed to the hotel pool/spa. Nothing better then ending the day at the spa! And with that, our trip to Jackson was pretty much over and the flight back to New York was another saga! Our flight was connecting in Minneapolis and our flight leaving Jackson was so delayed, it was pretty clear we were going to miss our connecting flight. BUT! We literally got off of the plane in Minneapolis and went directly to the gate next to us and straight into the plane to EWR. However, one of our bags didn't make it. But hey! That's life and we got it back in the end! 😉
Phew, that must have been my longest post ever! If you've made it down here, well done! I definitely should buy you a drink!
Hope 2018 is treating you well so far!