Christmas in New York Recap
How's the first week of 2018 treating you? I'm back at work this week and massively jet lagged. Struggle city here! I've been keeping myself awake by catching up on all the blogs and I've loved reading everyone's Christmas recaps, so here's what I got up to while in New York for Christmas, if you're interested! 😉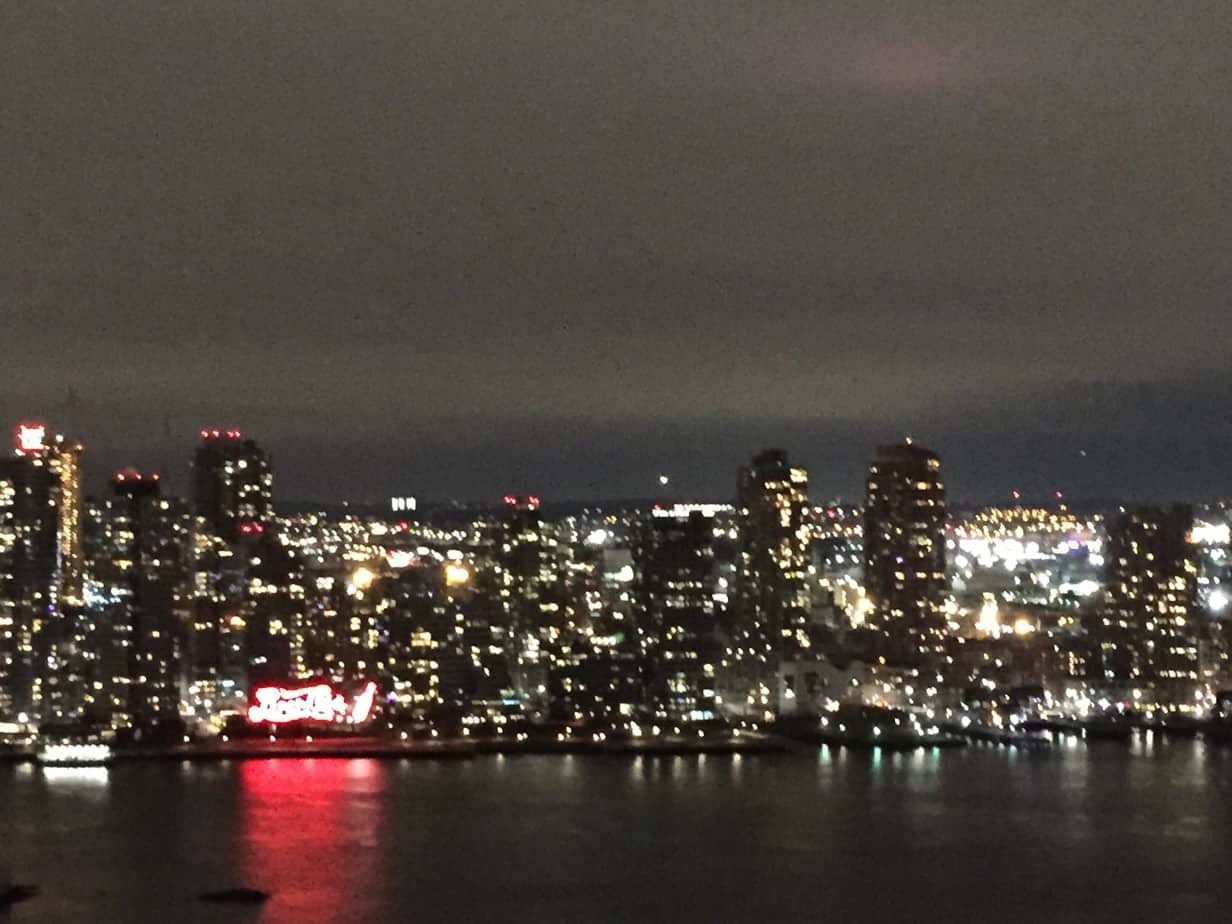 Grainy photo of Roosevelt Island from the rooftop of my parents building!
I arrived in New York on the morning of the 23rd, tired but excited to be home. I wasn't expecting my parents to come pick me up at the airport as we potentially had too many bags to fit in the trunk, so imagine my surprise when we got out of customs and there they were! Bless!
I normally stay at my parents house, but this time I stayed in my little studio 10 blocks away from them. Such memories – it was the longest place I had ever lived; six years I lived in that studio while going to NYU and working.  We freshened up and off we went to meet my family for lunch. I'm always craving Brazilian food when I go back home, so that is always my first meal back Stateside.
After lunch, I had promised my nephew that I would take him to the train museum in Grand Central so off we went! He's massively obsessed with trains at the moment! It's not a massive museum, but they do have a large model train set running around and it was quite fun to see and to see how mesmerized he was by it. It's these moments that make me sad that I am so far away from home.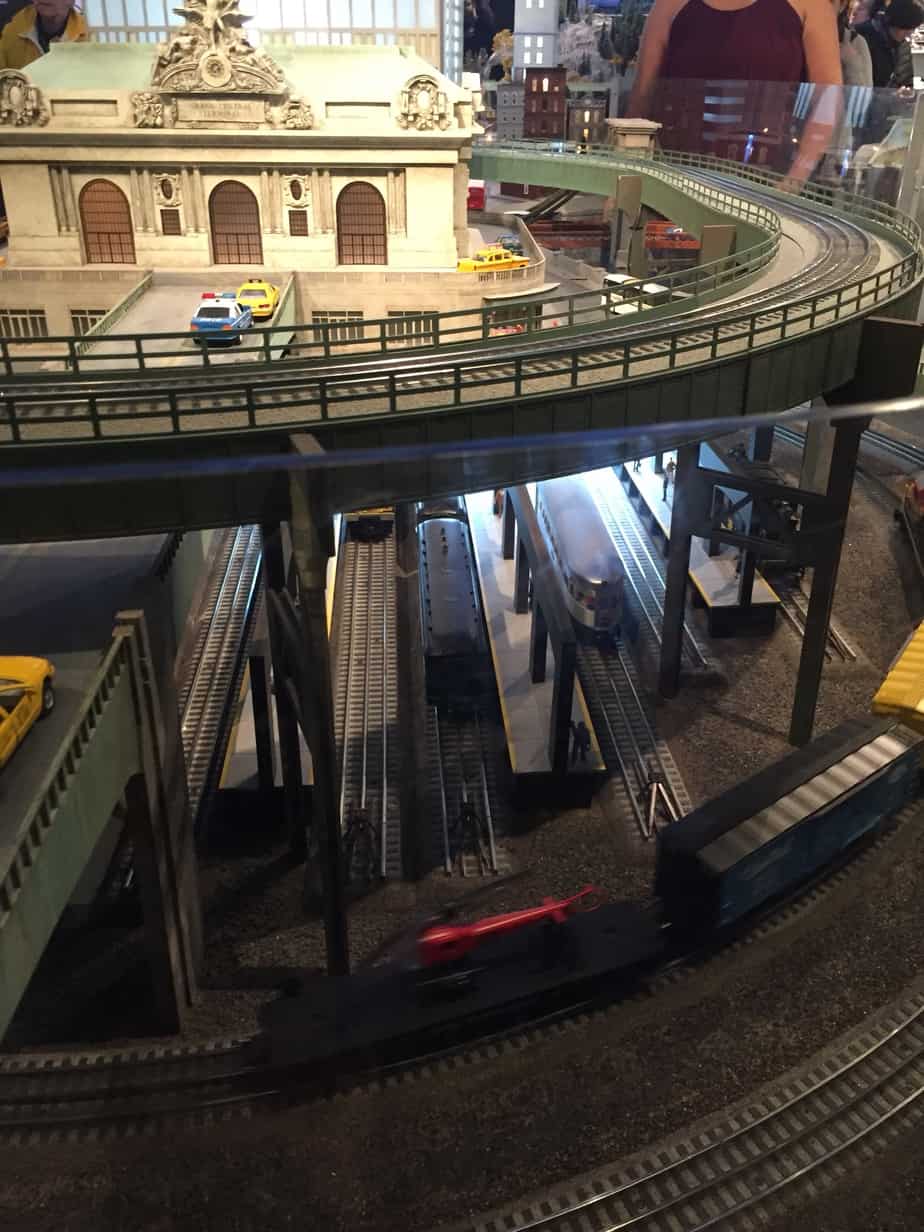 Super cool, definitely give it a go if you find yourself in Grand Central next time!
By then it was quite late in the afternoon and the jet lag was kicking in. We went home and had an early night.
At my house, we celebrate Christmas Eve so I knew I had to not eat much during the day to eat to my hearts content that evening. But we woke up and headed down to the West Village, making a detour through Washington Square Park and the NYU "campus" before walking towards Soho for some pizza and last minute shopping. But we ended up eating mac and cheese because the pizza joint was packed to the gills and I was getting hangry. 
I forget how early the skies go dark in the wintertime! The sun usually sets around 7pm year round here in Singapore! So we went back home and got ready for the nights feast.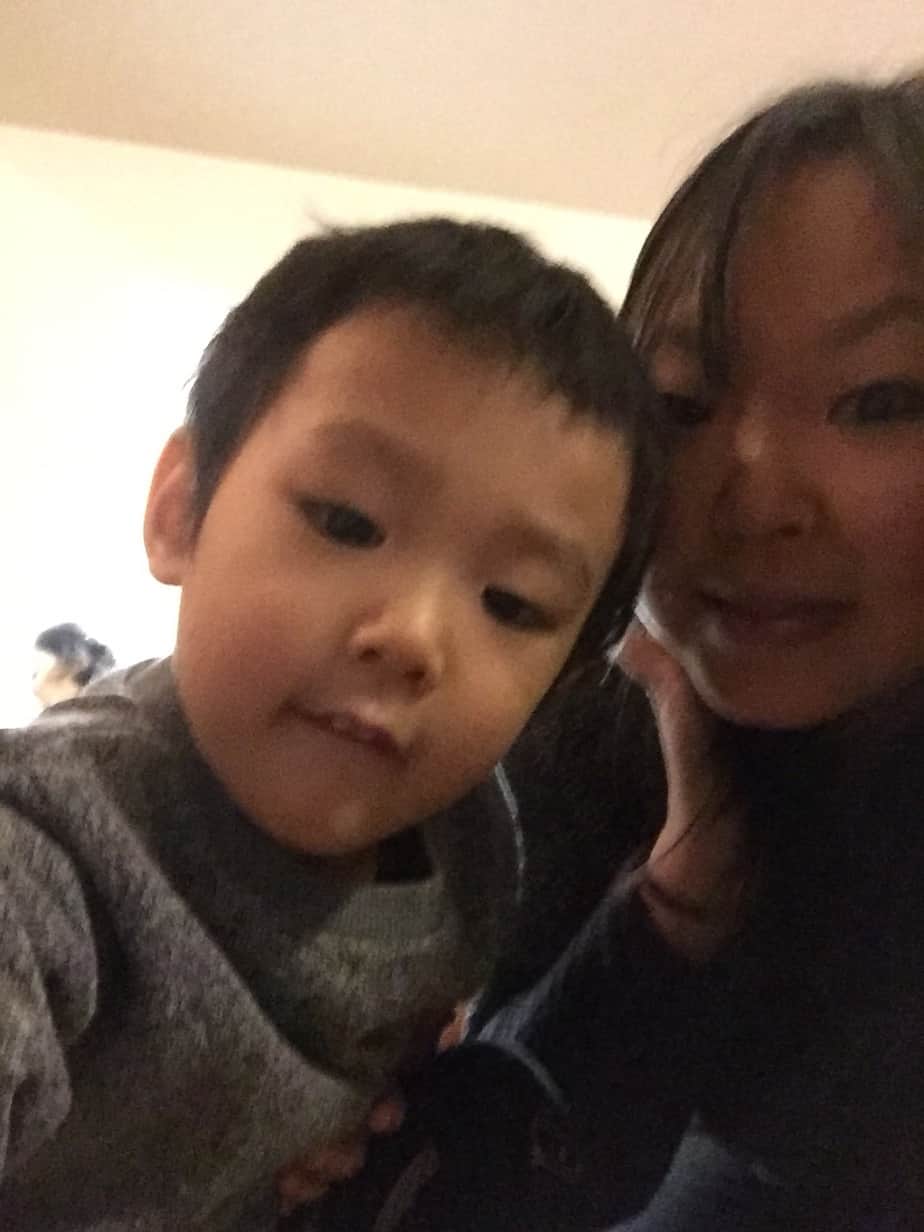 This was also the FIRST year we had a Christmas tree since my parents moved to NYC back in 2005! But my mom thought that her grandchildren should have the tree experience. It was so nice to have a tree, I was excited! 😉 Unfortunately the kids went home fairly early that evening, including my brother and SIL, so us adults carried on feasting and drinking until the wee hours.
Christmas Day we opened presents, rather, my nephew opened everyone's presents! Hehe And we had our traditional sandwiches made with leftovers.  I guess most people spend the day together, but we usually go see a movie on Christmas Day. But this year, I went for a walk around Fifth Avenue before ending up at the bar at The Four Seasons for some Christmas drinks. 🙂 I thought The Four Seasons Christmas tree was much nicer then the one at Rockefeller. HA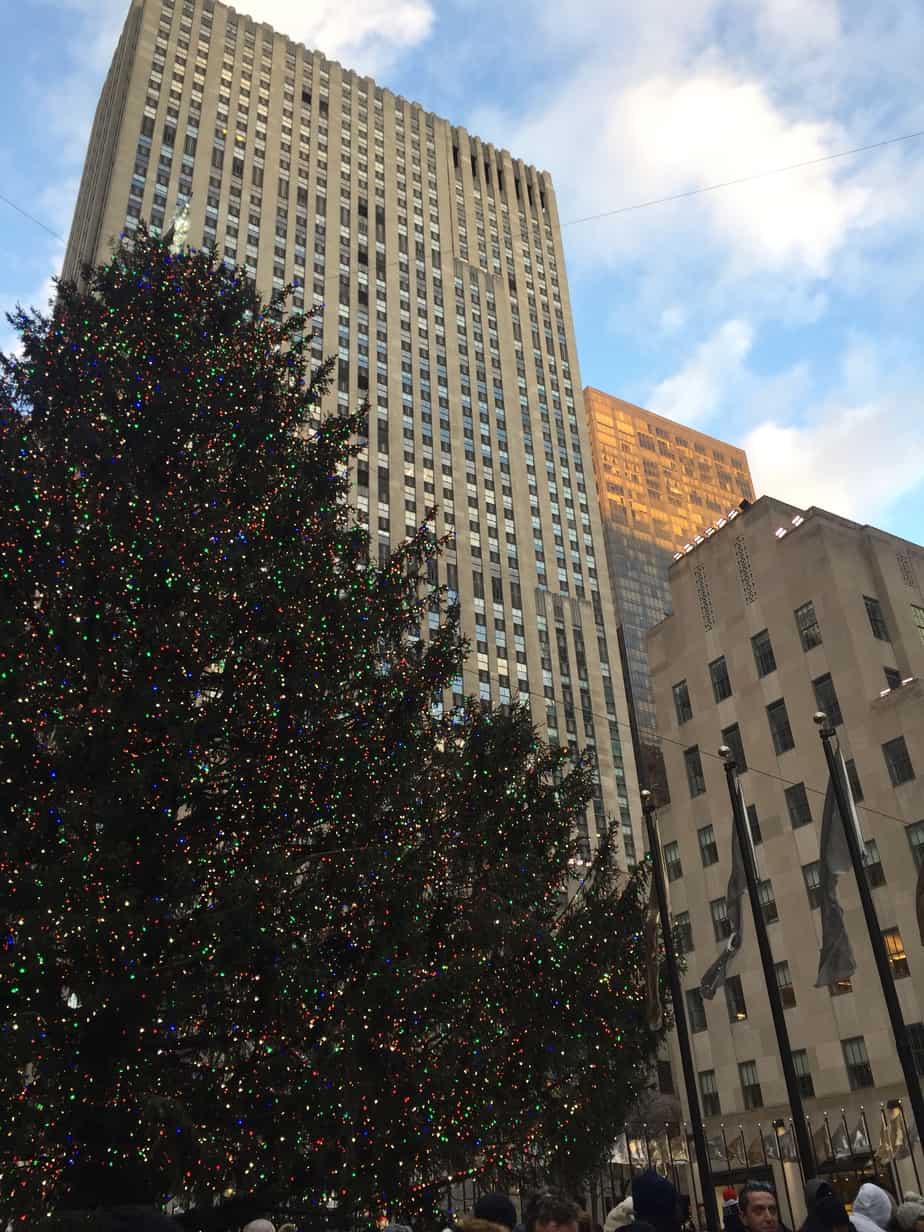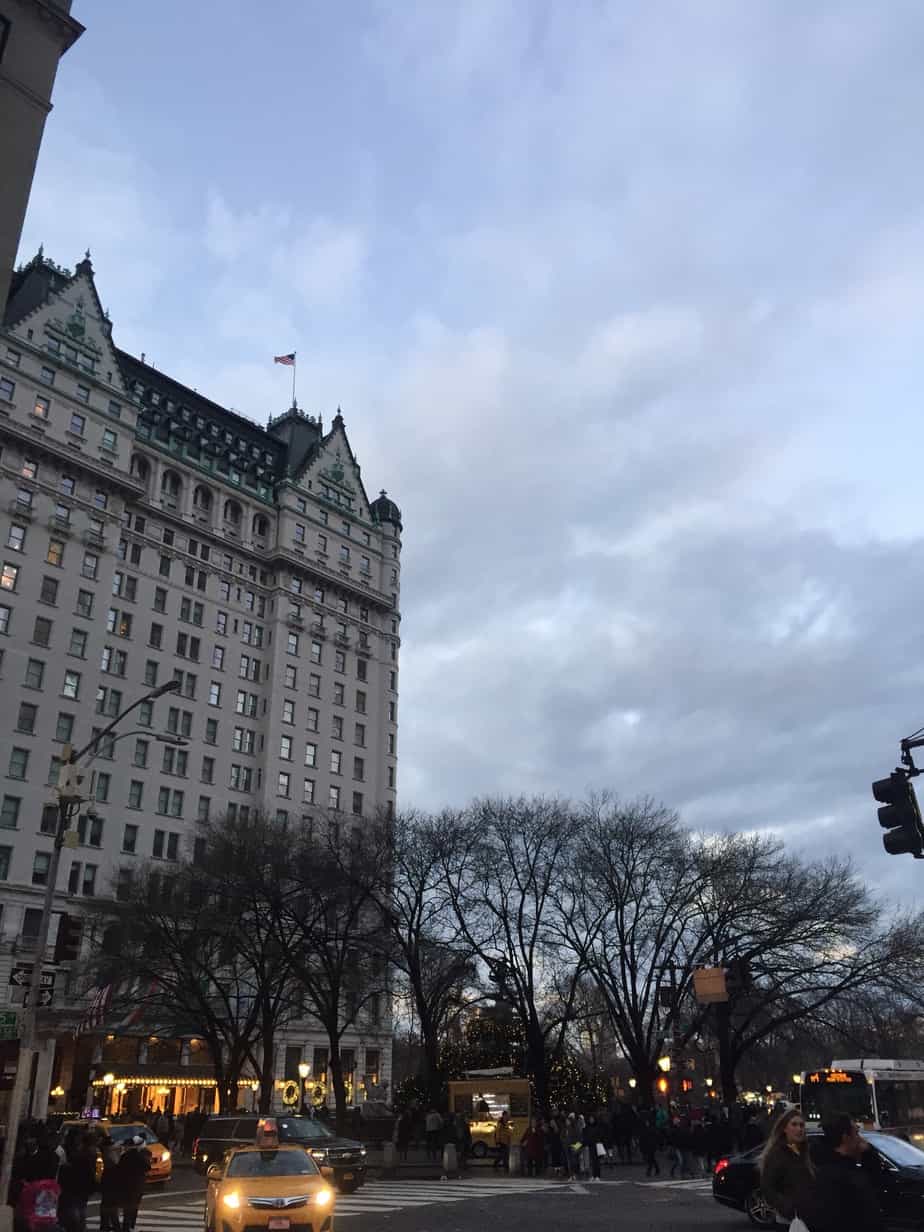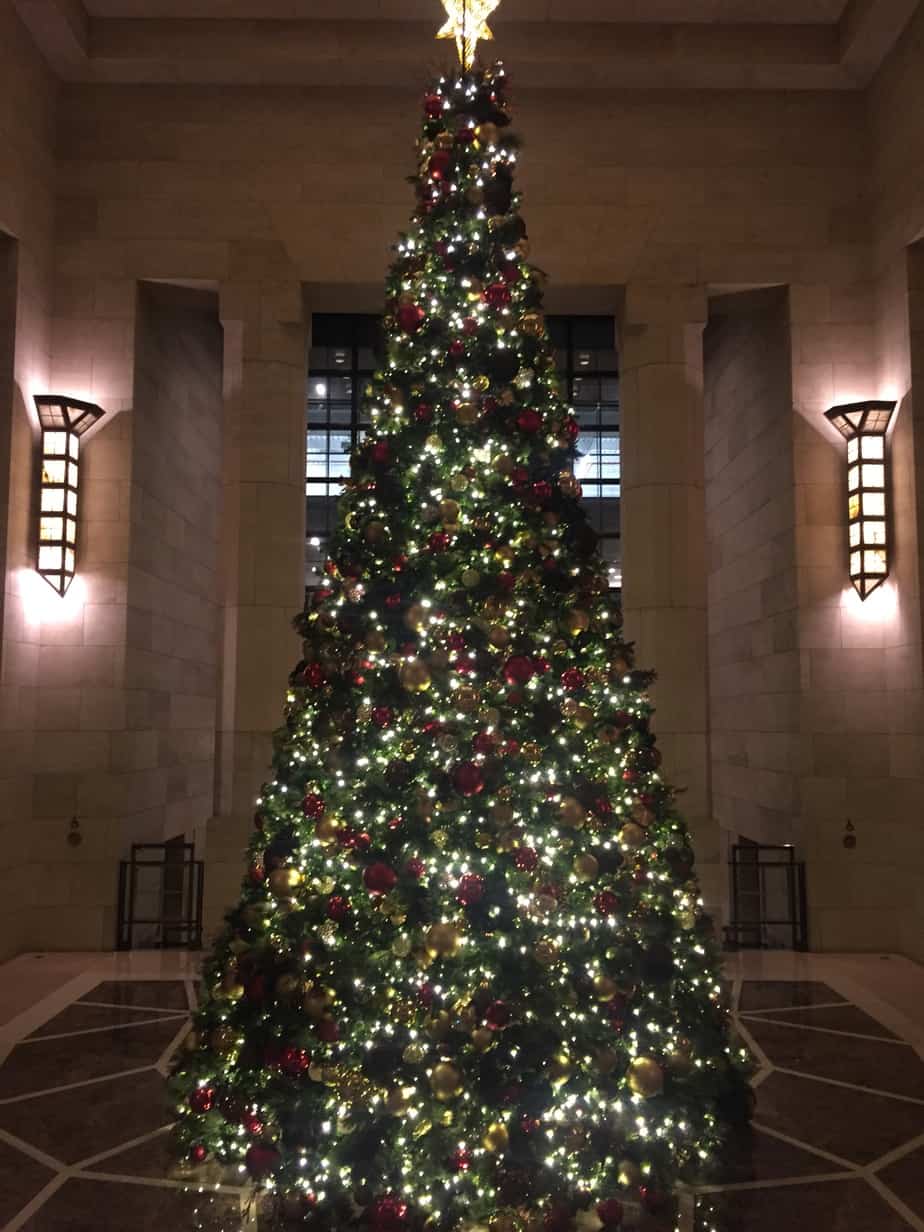 We had a couple more days left in the city before we flew to Jackson, WY to ring in the New Year. I treated my mom to a delicious belated birthday lunch at Marea before meeting up with my longtime friend, B. I've known her since our boarding school days when we used to freeze our asses off in NH. We went to a craft beer bar on East Houston where I drank vodka sodas and played skeeball for the first time in a loooong time! 
It's always good to catch up with friends and I love how no matter how long it's been since we've spoken or last seen each other, it's like no time has passed. It's friends like this that make the world go round!
The next morning, way too early for my liking, we headed to JFK and off to Jackson we went.