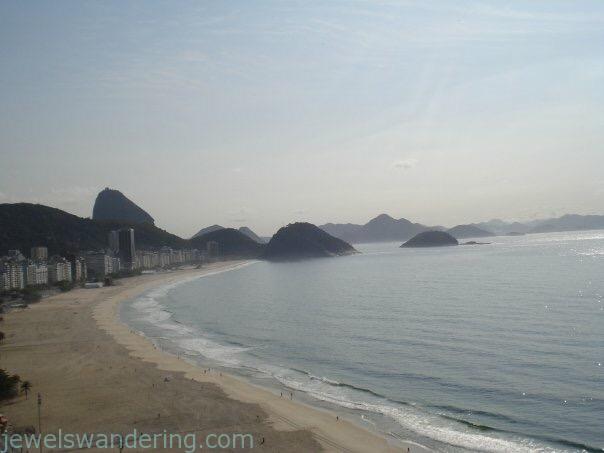 7 de setembro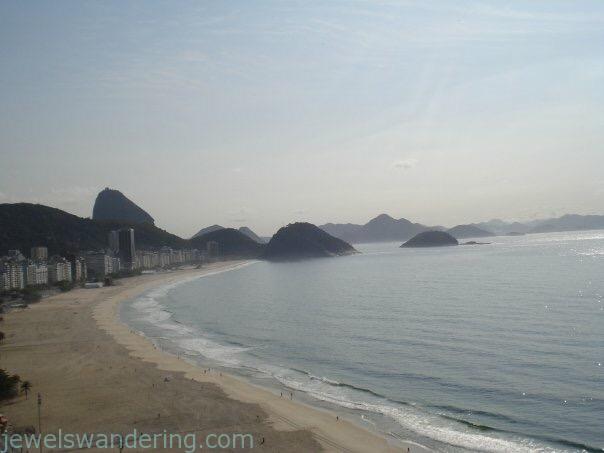 This isn't the greatest picture of Rio de Janeiro, but it's all I have. It really doesn't depict the full beauty of one of my favorite cities in the world, it doesn't depict all the happy memories I have of this place as a 5 year old girl, blissfully naive and happily running around our apartment block with the other kids.  But today Brazil celebrates 193 years of independence.
It's been a long time since I've lived in Brazil, more than 20 years now.  In fact, I'm not really sure what makes me Brazilian anymore, other than my passport and the memories I have as a kid.  But I do know that despite all the time I have spent away from there, I love that place.  I yearn to move back at one point, but I'm scared to.
Brazil is a country known for it's football, beaches, bikinis and Carnaval, but the other reality is that corruption and violence runs rampant.  The economic good times in Brazil don't last, we have a good few years run before it's then completely mishandled and driven in to the ground. As what is currently happening now. 🙁
I was trying to explain to B why I haven't gone back to live there.  And before I moved to Sing, I flirted with the idea of heading back.  Times were still good, jobs were still plentiful and salaries good.  Just over 4 years later, today's Brazil has again regressed back to what it does best.
If I had moved back to Brazil, I would have most likely ended up in Sao Paulo.  Sao Paulo is one of those cities where you either love it or hate it.  I'm not a big fan of Sao Paulo, it's a massive city that just keeps getting bigger.  Instead of re-vamping a run down area they just keep building outwards.  It's a city where I don't feel comfortable in as a female.  I wouldn't be able to walk alone at night in fear of getting robbed.  Any jewelry I own stays in my jewelry box – there is just no point in wearing it.  I try not to draw attention to myself, dressing down and making sure I have a wallet that can be given up in the event I get held up.  Even in a car, you're not safe – especially when you're stuck in traffic.  Don't drive in the outer lanes as you'll have a higher chance of getting held up then.  Always keep your bag by your feet.
How are you meant to live when you are in constant fear of getting robbed or killed?
I cherish the freedom I have in Singapore, the freedom I had in London and New York to live my life as I pleased.  If I wanted to come home at 3am, I could and it would be fine.  That's not to say Brazilians live in a state of fear because there is a good life to be had there.  Maybe I am being harsh and overly critical, making rash judgments based on the few times I have gone back in the past years.  Maybe I could get used to living there, but I'm not sure I want to.  I do love going back to visit, for me that is good enough for now…
Despite all of Brazil's issues, I love my country.  Despite it all we are fun loving, genuine people who still like to have a good time and will always open up their homes for you.  One day we'll get to where we should be, perhaps that picture of Rio is accurate and depicts just that – its full potential and beauty have yet to be truly realized.
Happy Independence Day minha patria amada…. Voce ainda tem o meu coracao… xxx