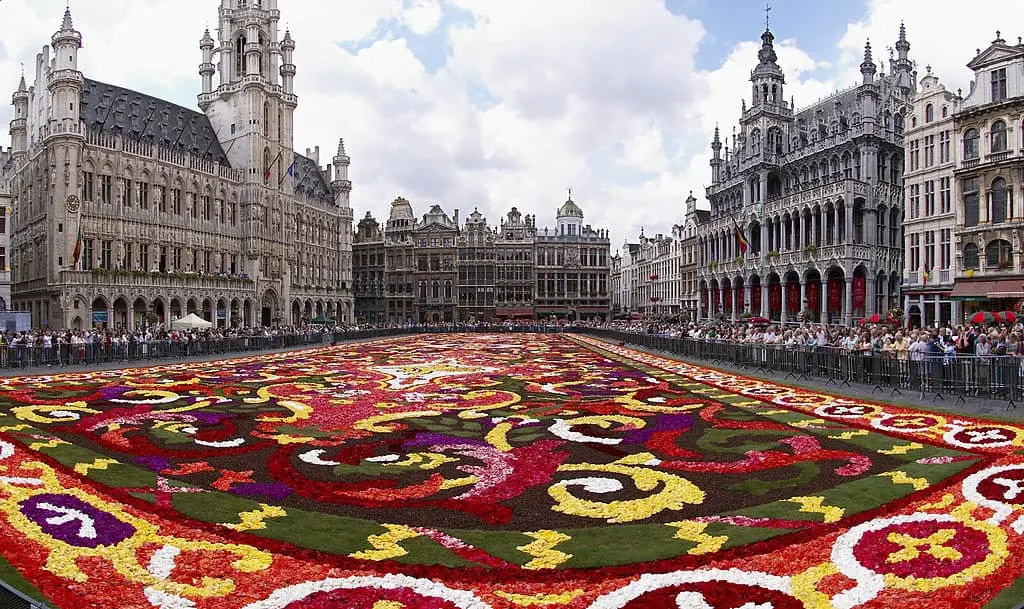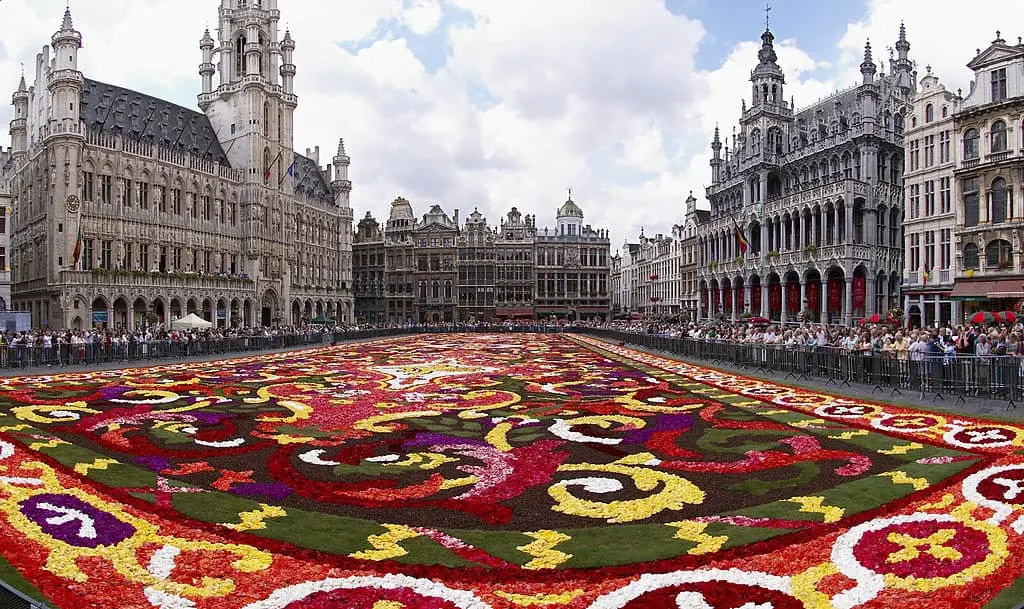 Another week, another couple of terrorist attacks.  First Istanbul – an absolutely amazingly, gorgeous city! – and now Brussels.  There's obviously been more media coverage about the attack in Brussels – which kind of shows how we, as a Western society, still care more about attacks on the West. Just saying.I am in shock, actually I'm not even sure if I am, because in some ways, I did think it was just a matter of when and not if.  But the thing is, Brussels holds a very special place in my heart.  My dad moved us there when I was a doe-eyed girl just barely in her teens and there I would spend my formative teen years.  Brussels was home.
I remember that day my dad told us where we were moving to; I remember us having to look up Brussels because we didn't really know exactly where it was.
I remember the excitement over the fact that we were moving to Europe.  Europe!! We were moving to Europe!! Europe was like that magical fairy tale land for me at that age.  I had so many dreams of London and Paris, but Brussels would do! Brussels is so close to both cities, anyway! And you bet your bottom dollar that my dreams of London and Paris were fulfilled! How blessed was I?
But Brussels, I didn't know it then, but because of you my life path changed.  I didn't know it then, but the profound effect you had on me is so glaringly obvious today.
I remember the freedom of taking the metros and trams to go shopping downtown.  To go to the movies with my girl friends and then dinner afterwards to some cheap Italian restaurant.  See, you showed me freedom to roam the city like it was my backyard and one I cherish to this day.  Because of you, I chose New York, London and now Singapore.
I remember my friends from the International School.  We were all from all over the world, literally. More so than from the previous international school I attended.  And that gave me the opportunity to experience different cultures.  While learning how to live in Brussels and the European way of life, I was being exposed to cultures from Botswana, South Africa, Morocco, Turkey, Greek, Swedish, etc. What an education  – in and out of the classroom!
Living in Brussels, where you're basically in the center of Europe, meant that travelling to another country was easy peasy.  My wanderlust was truly nurtured during these years.  Through school, we would compete against other international schools in sports, so pretty much every weekend we were in a different country.  I got to spend a week in Cairo because of softball! And aside from sports, during breaks there would be organized trips to Italy or Corsica or wherever!  And then of course, my parents took us to quite a few different places as well.
But Brussels, you in itself, were an amazing place to live with your cobbled stoned streets and all your Art Nouveau glory incorporated into the Gothic and Baroque architecture.  Oh, your Grand Place is the most beautiful one in Europe, in my opinion.  How many times did I walk through and marvel at your magnificence?  Too many times to count! And let's not even start talking about the food!  Because of you, I was forced to truly appreciate good food. You have ruined me!
I also had many firsts during my time there.  I started going bar hopping at the tender age of 14.  I remember I would initially "sleep over"my girl friends house – she was Dutch and her parents were totally cool with her going to bars – and together we would go downtown to the Seventh Hole.  That was the bar where all the kids from my school would go to.  Until I worked up my nerve to ask my parents if it was ok to go to bars.  I mean, unless you live in Europe, who does that?!?! Luckily my parents were cool, so every Friday night, a group of us would all sleep over someones house and that parent would pick us up at midnight after a night out.  What a life! I even had my first kiss at a bar, I was such the hussy! HAHA
Suffice it to say that my time in Brussels was ah-mazing!  I admit, I didn't truly appreciate it while I was there, but in hindsight, I can see how my experiences then shaped me to who I am today.  It really saddens me that the city I left is not the city that it is today; the freedom I so cherished has been taken away.
Stay safe.
****UPDATED: At the time I wrote this, I did not realize that one of my school mates from my Brussels day was injured in yesterday's attack.  My thoughts and prayers are with you for a speedy recovery..****