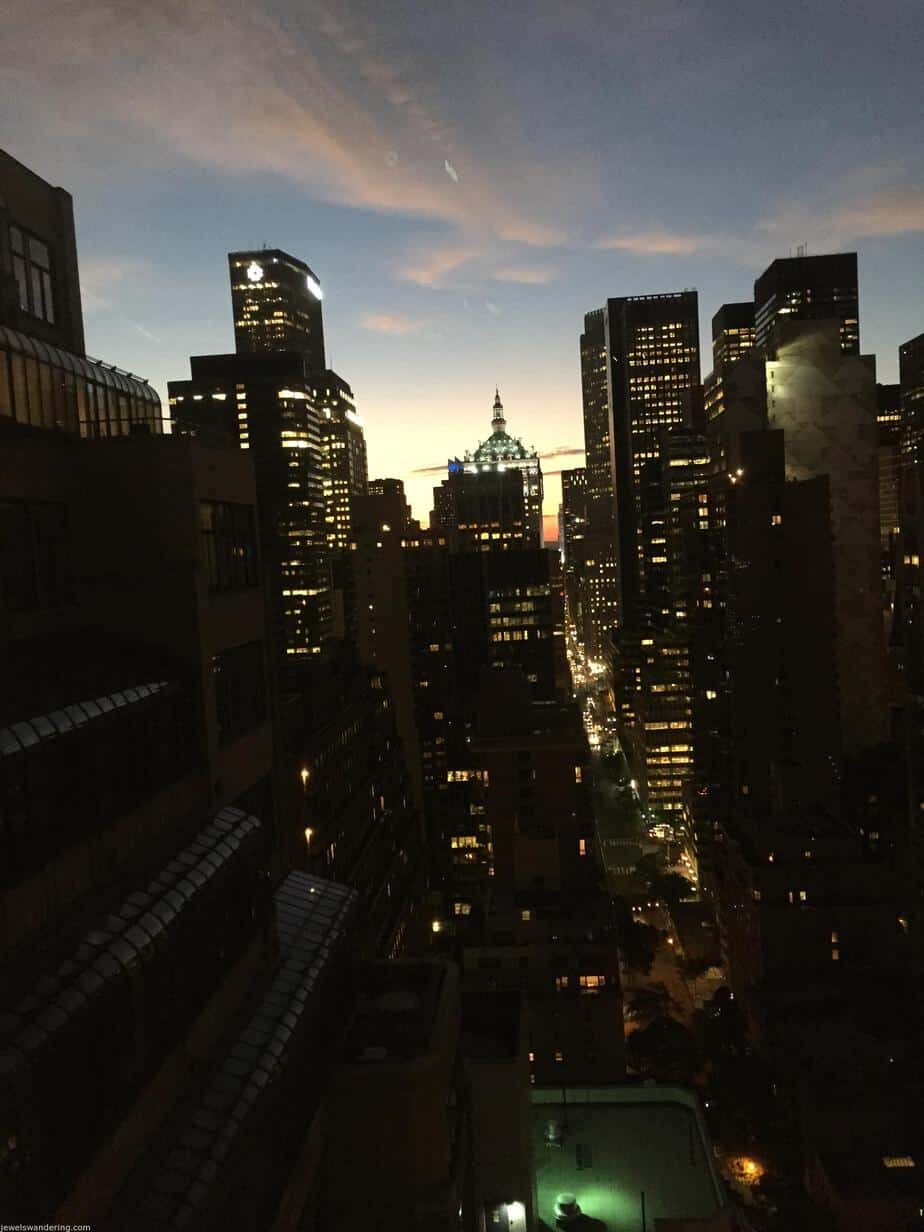 A New York Minute
Honestly, my trip to New York felt just like that – a hot New York minute. One second I was landing into JFK, next thing I was out like a fat kid in dodgeball.  That's the problem with one week trips, even less because I didn't get in until Saturday noon and was headed back to the airport at an ungodly hour the following Saturday.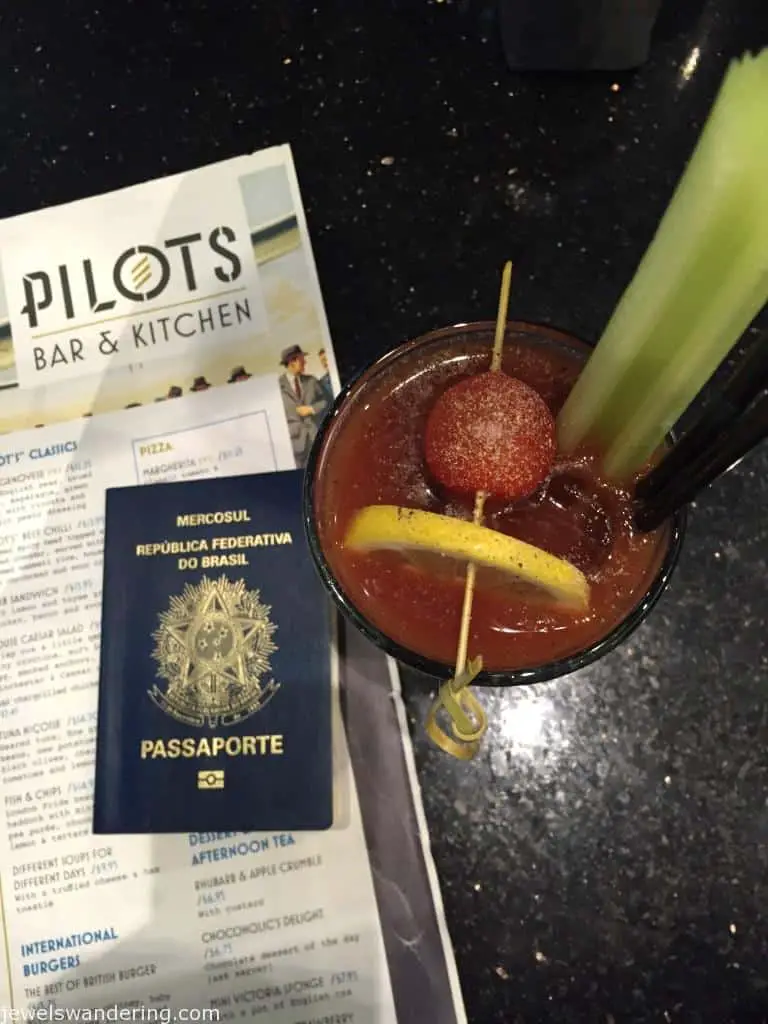 The flight back Stateside from Sing is loooonnnggg. This time I flew through London as flights were cheaper.  Otherwise, I'd fly through Tokyo.  The flight to London is just under 14 hours and I was pretty shattered.  I had a 3 hour layover and although I do love Heathrow as an airport, I really just wanted to get home.  I killed some time at some restaurant, ordering up a really yummy Bloody Mary and a side of Mac and Cheese.  It was only 6:30am local time, but meh.  It's never too early for a Bloody Mary sometimes, especially when you're travelling!
I don't know why, but the flight to JFK felt soo much longer than the SIN-LHR leg.  It was only just under 7 hours but oh man, that flight dragged! I was getting super antsy at that point and really just wanted to properly lie down.  One day, I'll be rich enough to fly first class all the way instead of cattle class. Sigh
Even though I was just there for a second, it was so good to be home.  There's just nothing like it, am I right? I actually didn't tell any of my friends I was going to be back.  I just didn't have enough time and my main priority for going home was really doing a whole lot nothing with the family.  And the jet lag, oh the jet lag, just kills me! It's weird, the jet lag going back to the States is a whole different beast to the jet lag I experience heading back to Sing.
Anyway, maybe you can call me a creature of habit but when I head back to New York, I will always go to these places… Sorry for the iPhone photos, but I didn't bring my camera with me. Oh well.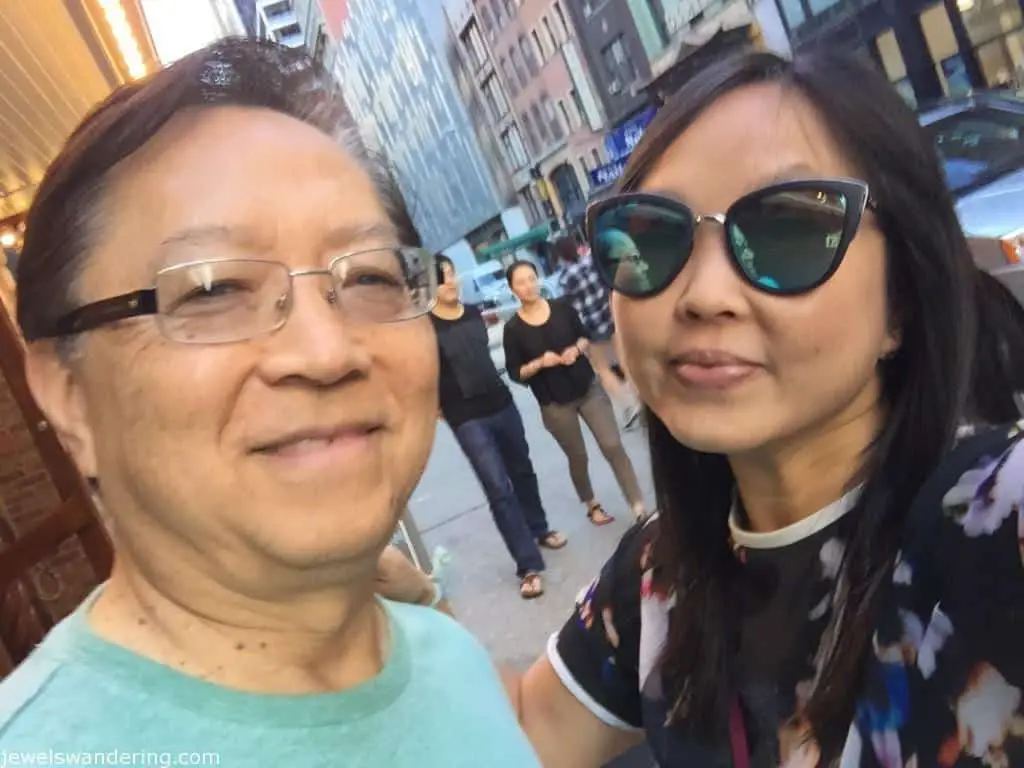 Really, by here, I mean Fifth Avenue. Saks Fifth Avenue. That's what calls my name.  I also absolutely love Henri Bendels but I was so disappointed this time.  They've massively changed where they are only selling their own label. 🙁  They have cute things, but what I loved about Bendel's was the fun make-up area where you would get brands not found in the other department stores.  And they had an amazing accessories section with up-and-coming designers.  Sadly, no more. Meh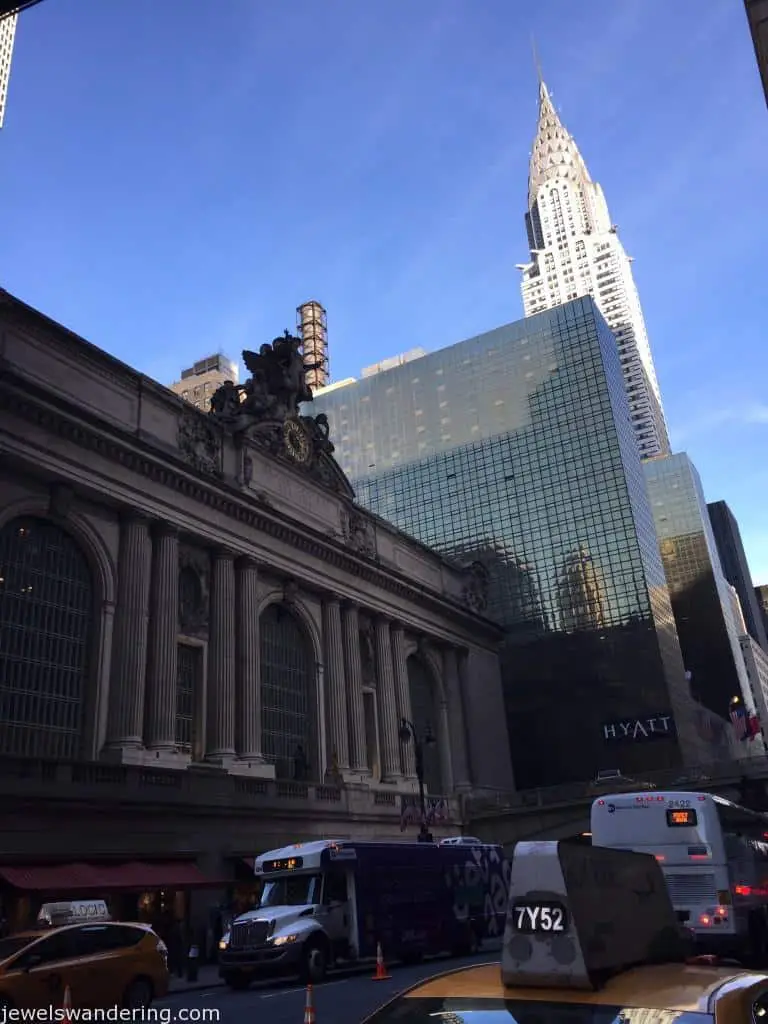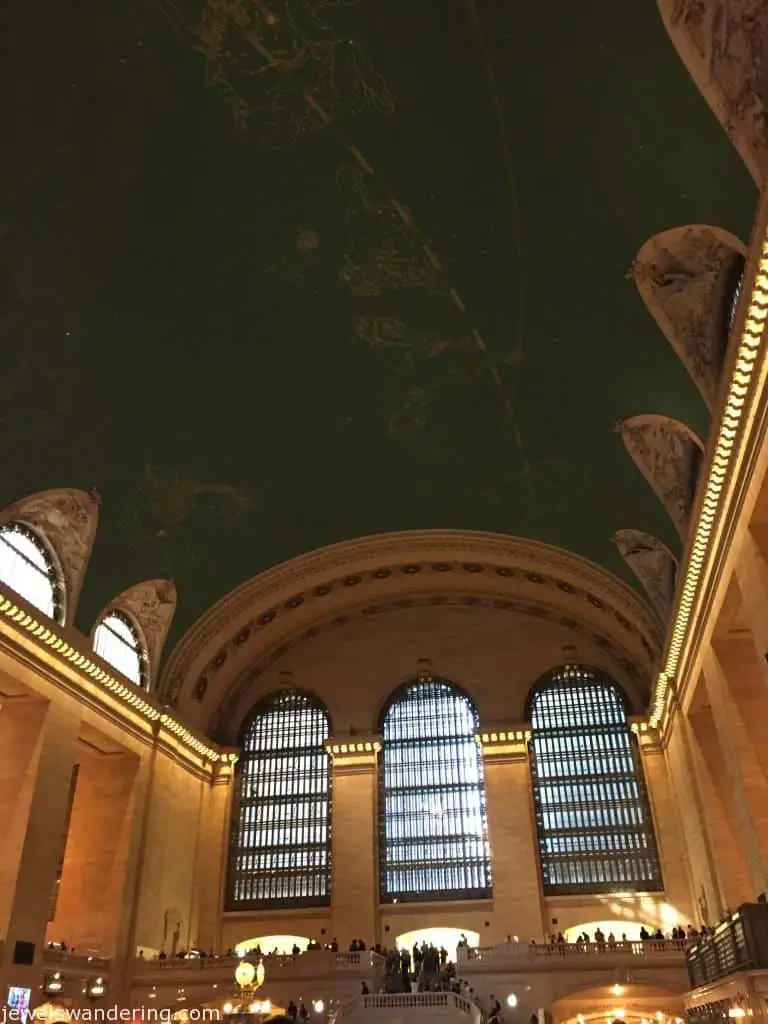 There's something so magical about Grand Central Station to me.  Aside from the fact that the building is so insanely pretty.  I could seriously just sit inside and watch everyone hustle to their train, commuters walking with a purpose while the tourists walk around lackadaisically – often annoying the commuters. I feel like there are endless opportunities here, chance encounters with a long long friend, or the possibility of a new connection all together.
I love this view from my parent's kitchen window.  It's a bit blurry, but I was trying to catch the amazing sunset happening at that moment. Unfortunately, this picture did not capture the awesomeness!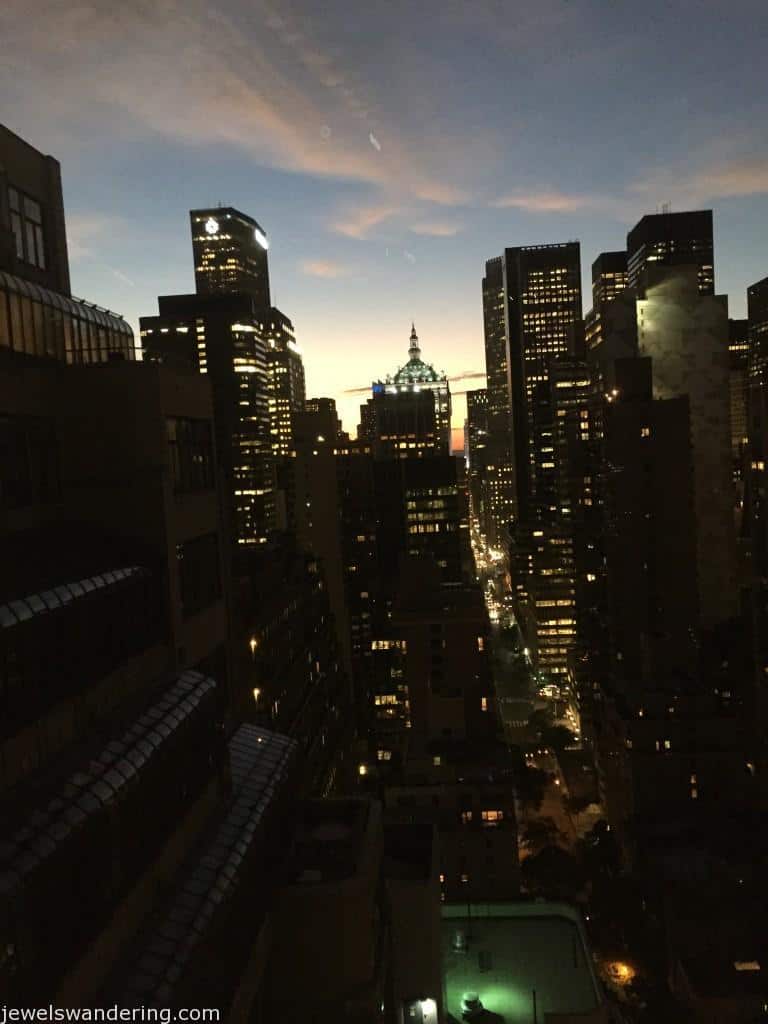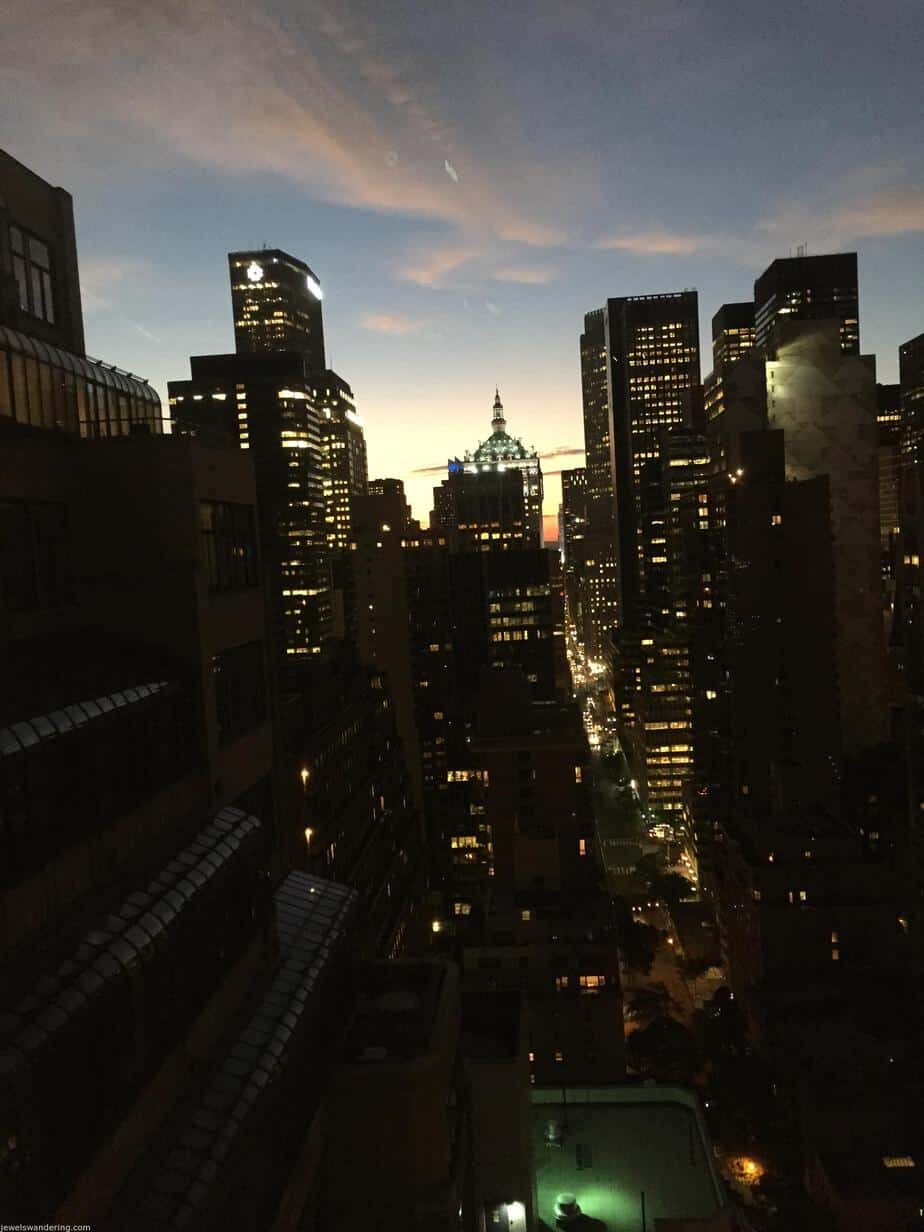 You may or may not know, but I went to New York University for undergrad, so the East Village was my stomping ground back in the days.  I met up for a couple of hours with my friend Gaby.  She got married yesterday and unfortunately I couldn't make it to her wedding, but when I saw that she was in NY, I couldn't miss this opportunity to see her and we met up to catch up and reminisce…
It was nice to see that some places were still there even after all these years.  In a city where there is always a new place to check out, a sense of familiarity is always comforting.  And aside from hitting up my usual haunts, I spent a lot of time with this little man:
How cute is he? Those cheeks!! He's such a good natured little man, happy as a clam, smiling away.  I was so excited to finally meet him.  And alas, that last picture of me as a little girl, just because.
Have you been to New York? Where are your go-to places?