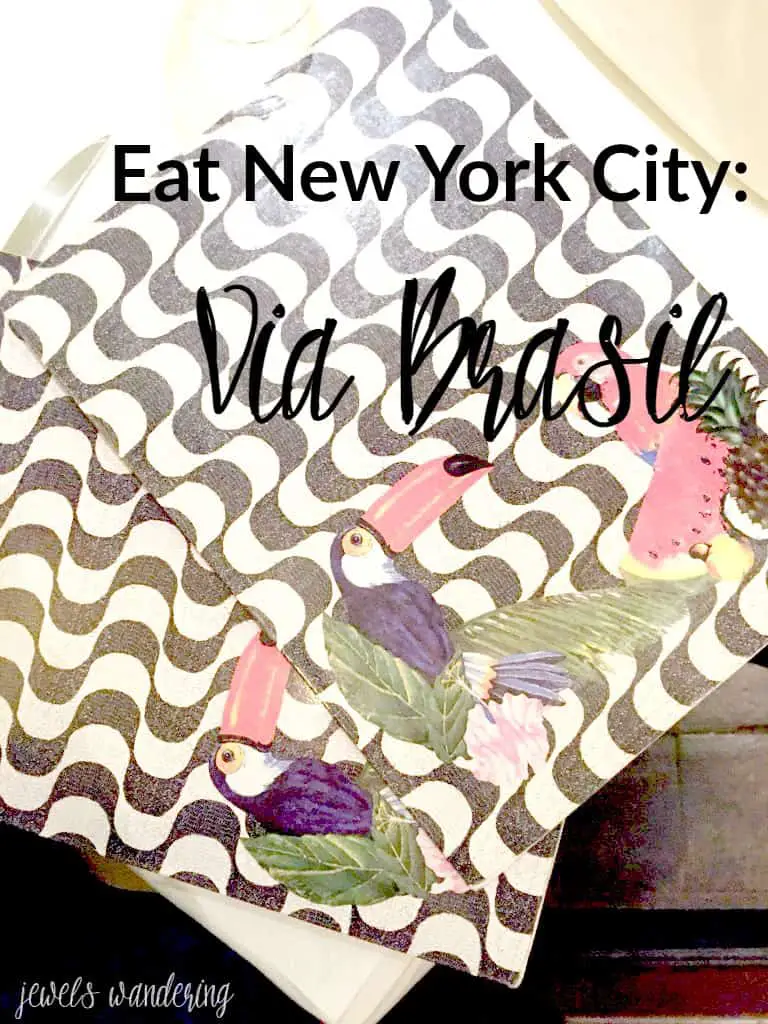 Happy Wednesday  Thursday (I thought I hit publish yesterday, but guess not! Fail!)! Although I feel like for the past few Wednesdays, I keep asking myself if it's Friday yet. And well, since it's now Thursday for me, yes, it is almost Friday. Hurrah!  Almost there, I can make it! And this weekend is actually a 4-day weekend as it's Chinese New Year.  But as per usual, I will be working and be getting the days in lieu instead.  Anyway… How's your week going?
So ok, I know we're in February, but bear with me as I'm going to bring you briefly back to December to one of the afternoons I spent whilst in New York.  I am really only going to post this about my time there because I don't want to bore you to death.  I could do a "Day in the Life: New York Edition" or something but it would just read as: woke up, ate, watched tv, ate, napped, watched tv, sleep. HA Honestly, I was so tired from the year and jet lagged on top of that, all I did was bank in some serious sleep time.  I wasn't feeling too hot either so I didn't get to meet up with a couple of my friends.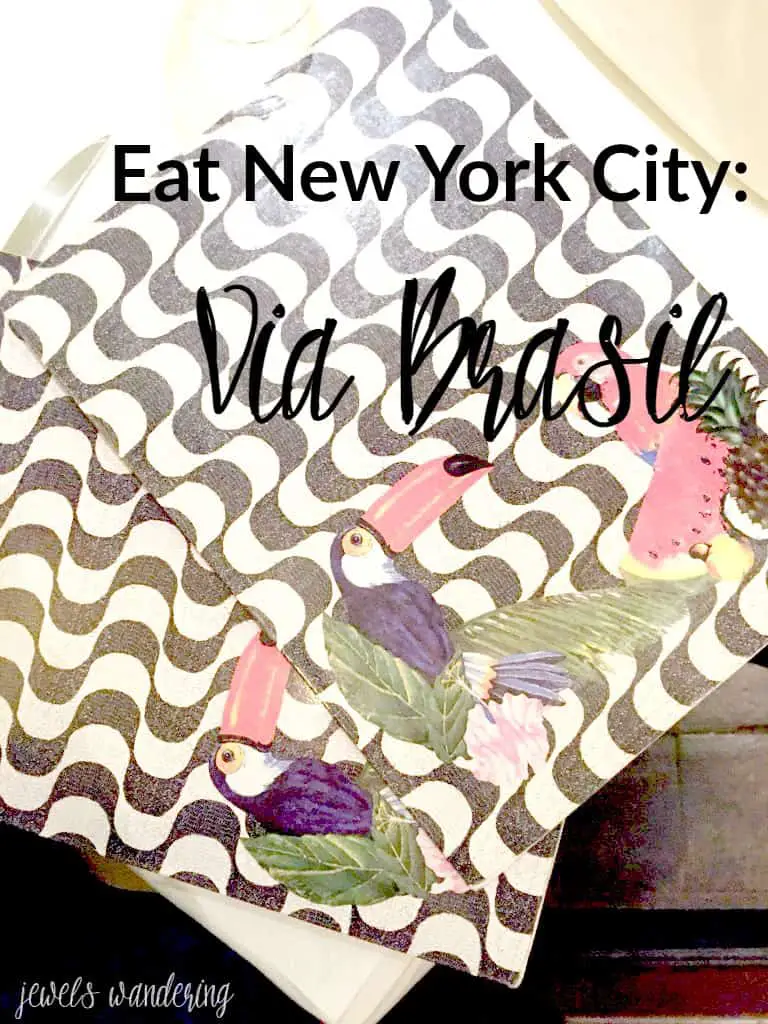 I did manage to meet up with one of my friends from high school.  I hadn't seen her in a while so we met up for lunch one of those days and I was fiending for more Brazilian food, because I just can't get enough of it.  Singapore does not have a lot of choices when it comes to Brazilian food other than Brazilian BBQ, so I met up with her at Via Brasil, this restaurant that I've been going to since I was 10 or so! 
No trip to the city now is complete without a trip to Via Brasil.  It would be a sin to not go and eat my Brazilian food.  See the thing is, as much as I love going for Brazilian BBQ, I don't want to inhale eat a cow each time.  I just want a simple plate of food which isn't necessarily meat.  
I quite like the design of their menu.  If you have seen pictures of Rio de Janeiro, you'll know that the wavy black and white tiles are quite iconic as its the pattern on the sidewalks of Ipanema and Copacabana.  And toucans, well, such beautiful birds with their distinctive beaks are quite common down in the fatherland!
And have you had Guaraná? It's that drink in the picture. I practically grew up on this and it's the only time I really drink soda now.  It's made from guaraná, a fruit from the Amazon which is high in caffeine.  You'll find that it's one of the main ingredients to energy drinks.  But I much prefer the taste to this soda.   And that brand.  Trust me. 
One of my absolute favorite things from Brasil is the pastel (picture above).  It's like an empanada but not as thick.  The pastry is thinner and crispy and of course, deep fried.  Inside you can really fill it with anything.  In this one, it's ground beef.  In Brasil, you have a plethora of fillings – cheese, palm of hearts, etc.  But traditionally, it's ground meat. Yums. I am now totally salivating and craving this – you can't really get it in Singers. Boohoo. 
My friend ordered the bolinho de bacalhau – or a cod fish cake – and a caldo verde – which is basically a kale and potato soup.  Brasil is huge on cod and that was brought over by the Portuguese.  It can be prepared in so many different ways as well.  And yum, caldo verde is so yums but I went for the chicken with the heart of palm sauce.  I'm slightly obsessed with this dish.  Via Brasil definitely makes the better one (there's another Brazilian restaurant down the road that does the same dish) and I think I need to book a flight back to New York asap just to satisfy my hunger! 
I am also a huge rice and beans girl.  We definitely eat a lot of rice and beans back in Brasil.  And depending on what region you're from, the color of the beans is different.  For example, Sao Paulo uses red/brown beans and Rio de Janeiro will be black beans.  Both are delicious but they are slightly different.  I used to be all about the black beans, but after living in London for so long where the Brazilians there would cook brown beans, I converted! And of course when I do randomly go eat Brazilian BBQ here in Singers, they use black beans. haha
Have you had Brazilian food before, do you like it? And of course, this is by no means and exhaustive example of the culinary delights of my country!
If you're in New York and would like to check out Via Brasil, you can find them on 46th Street between 5th and 6th Avenues.