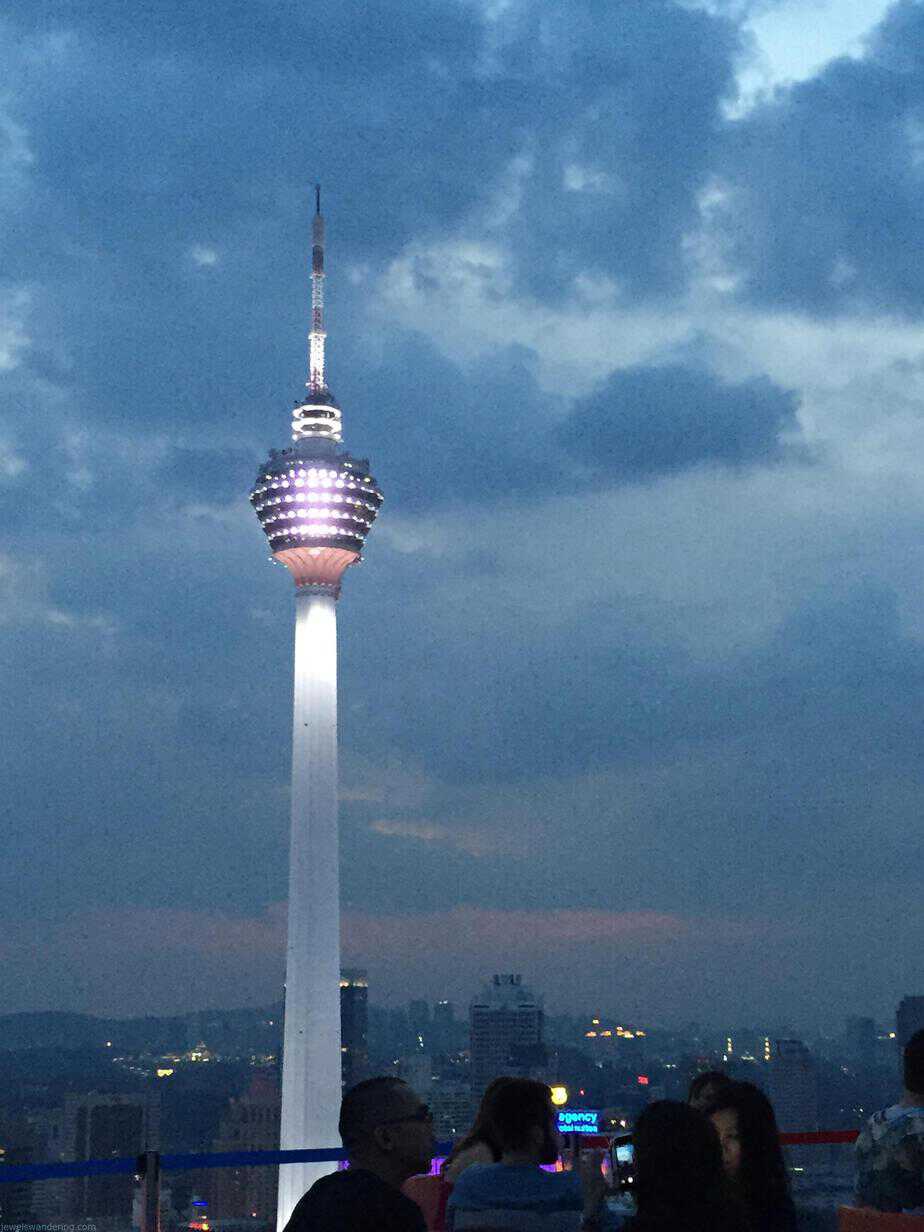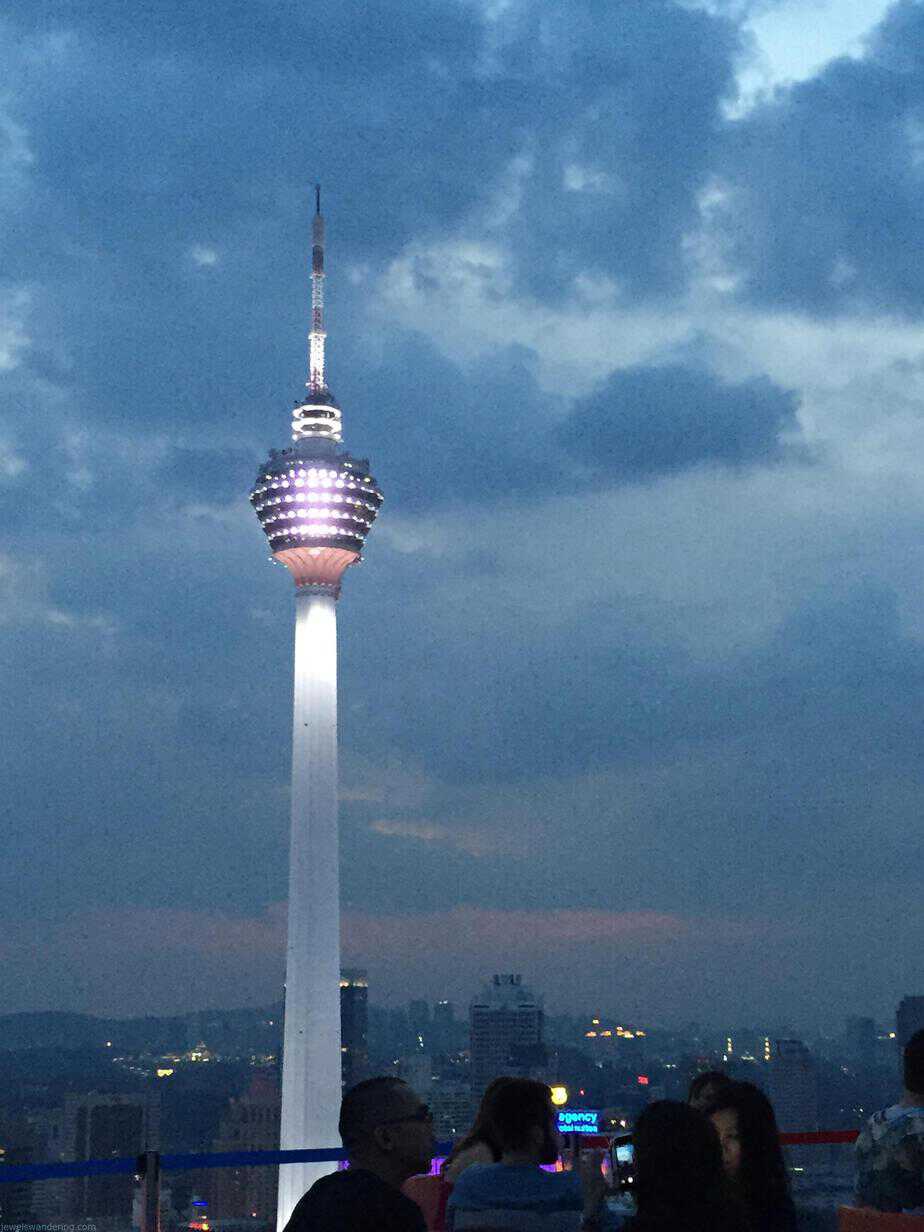 Happy Friday!  What are the weekend plans?  My parents arrived yesterday, so I am itching for the weekend to start and spend some quality time with them before I'm all drugged up! But first, my last post on KL, I promise! But I had to share this place with you as it's a pretty unique place.
As the post title suggests, it is exactly as it reads… A helipad lounge.  A lounge on a helipad.  How cool is that? It's not everyday you get to chill out on a helipad high up in the sky with unparalleled views of KL, all while sipping on a cocktail waiting for the sun to set.  It's a beautiful sight indeed and every night is a different show.
We got there for 18:30 and before you're allowed up on the helipad, you have to purchase a drink at the bar first. You may want to book a table, as otherwise you may just be standing the whole time.  Luckily we were able to get a small table and a couple of chairs to lay back and take in the views.  I'll let the pictures do the talking (sorry, it's just iPhone pictures unfortunately)..
It was just such a nice, chilled evening up there.  The whole atmosphere reflected that.  I would have liked it though if they played some music.  There was a band setting up, but I had left by the time they started playing.
They did eventually play some music over the speakers, but not for a good while.  All in all, it's a great place for a sundowner before heading out for dinner and I would definitely come back if I'm ever in KL again.
If you want to find this place, the Heli Lounge Bar is on Bukit Bintang, 34th Floor, Menara KH, Jalan Sultan Ismail.
Have a great weekend!!