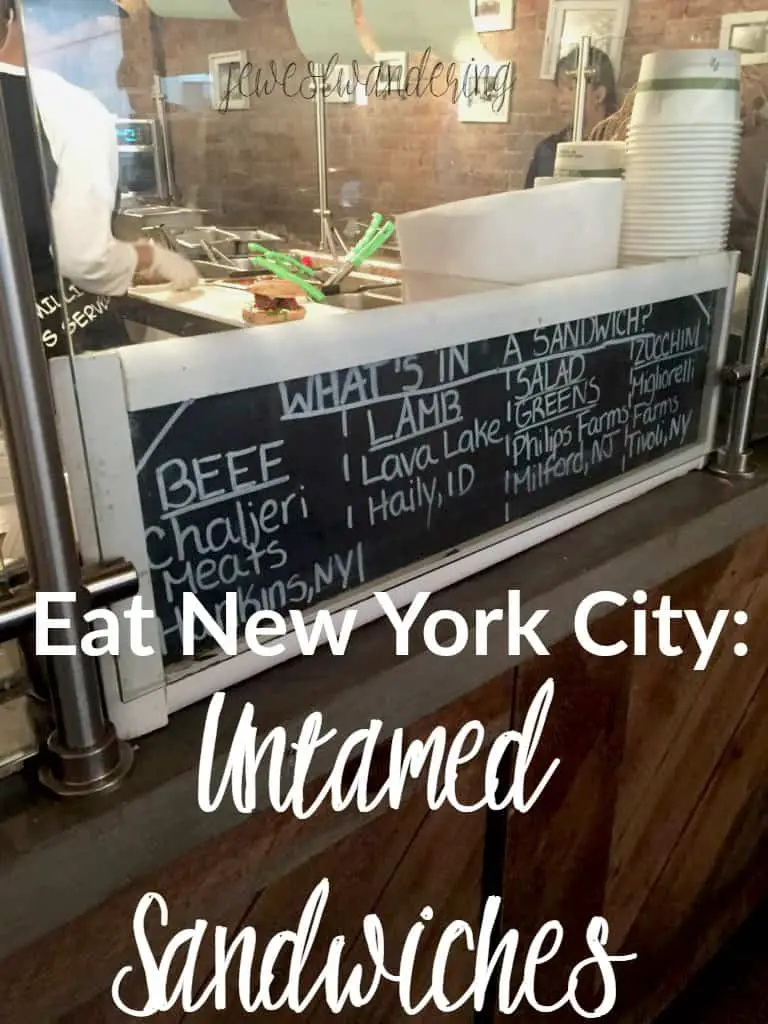 ** Unfortunately, this establishment is no longer operational. **
Happy Monday! Did you have a good weekend?
When I was in New York, I met my brother for lunch at Untamed Sandwiches by his office.  It was strange to meet him there as I used to work in the same office back in the days.  Whilst a few of the places I used to go to were still around, there were loads of new eateries – Untamed Sandwiches being one of them.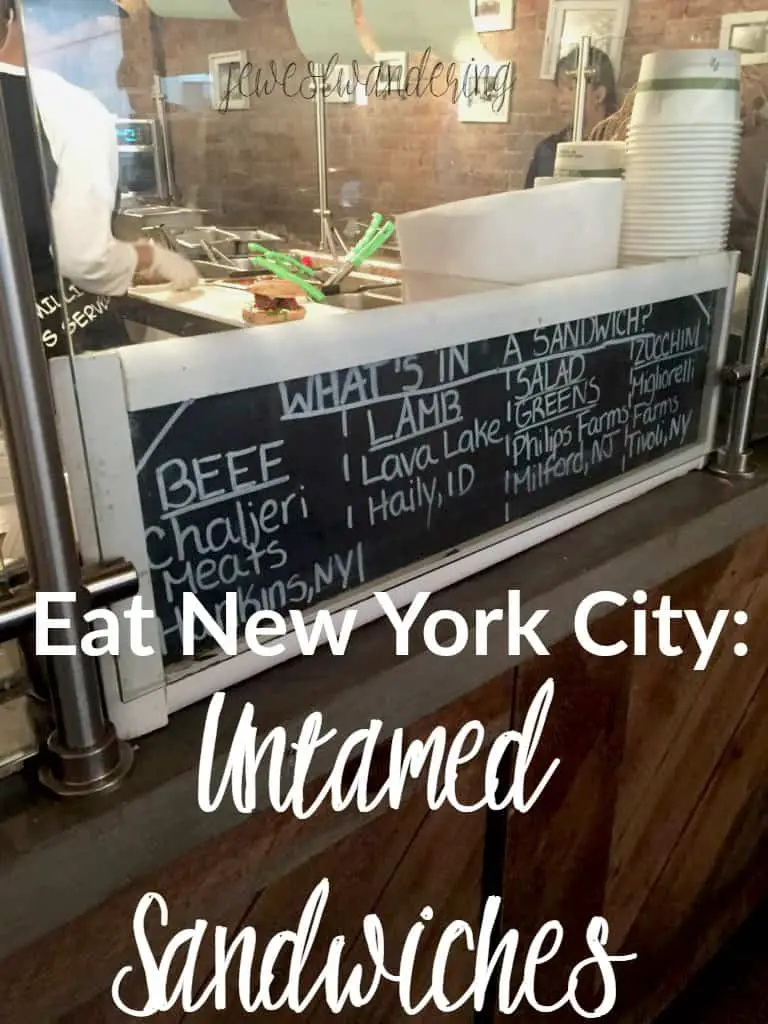 My brother was raving about this place so I was really excited to see what the fuss was all about. Untamed Sandwiches definitely had me curious! And you know what? They did not disappoint!
Untamed Sandwiches is essentially a gourmet sandwich shop using braised meats such as pork, lamb, chicken, and meat.  All the meats are free-range and grass-fed, sourced from quality suppliers and most importantly, they believe in sustainability.  Sounds pretty good, am I right?  They even tell you where the meat is from!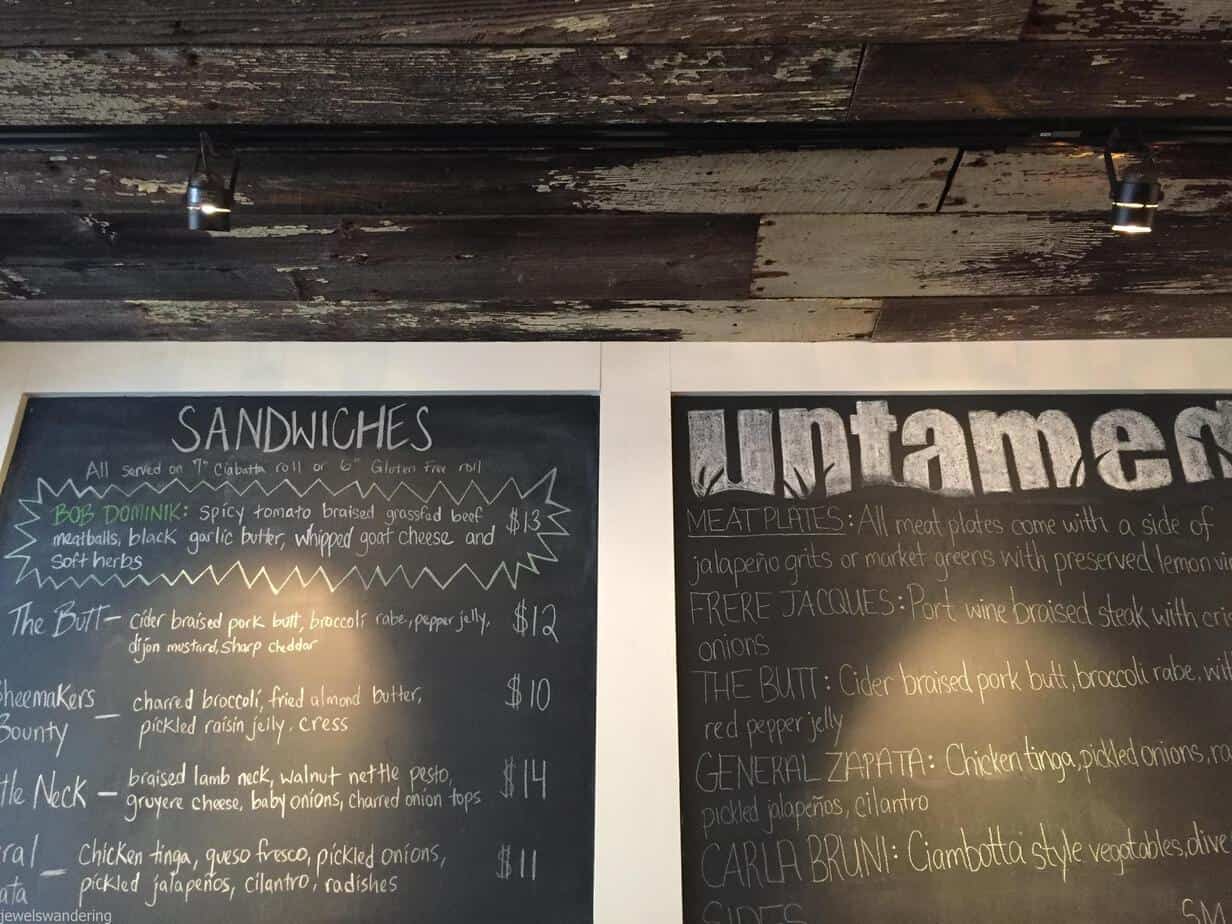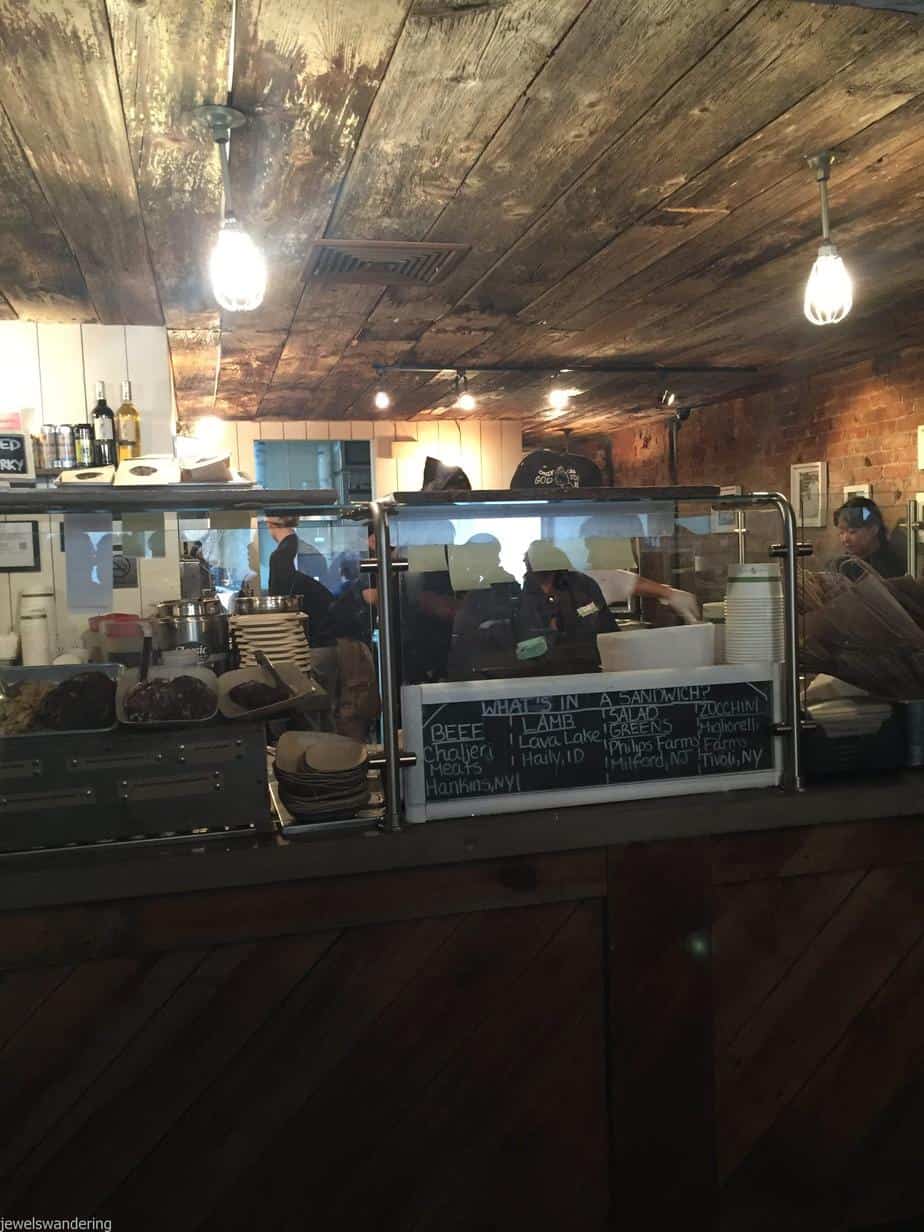 I loved the decor the place.  Pretty unpretentious but hipster at the same time with the dark wood ceilings and farmhouse feel.  I mean, we are in midtown Manhattan, after all. The exposed brick walls definitely screams New York, though.   The space is not big and during the lunch rush, it definitely gets busy.  My brother said that despite the lunch rush, if you can wait a bit, you can still grab a seat.  And he was right, we were able to score a couple of seats by the window counter.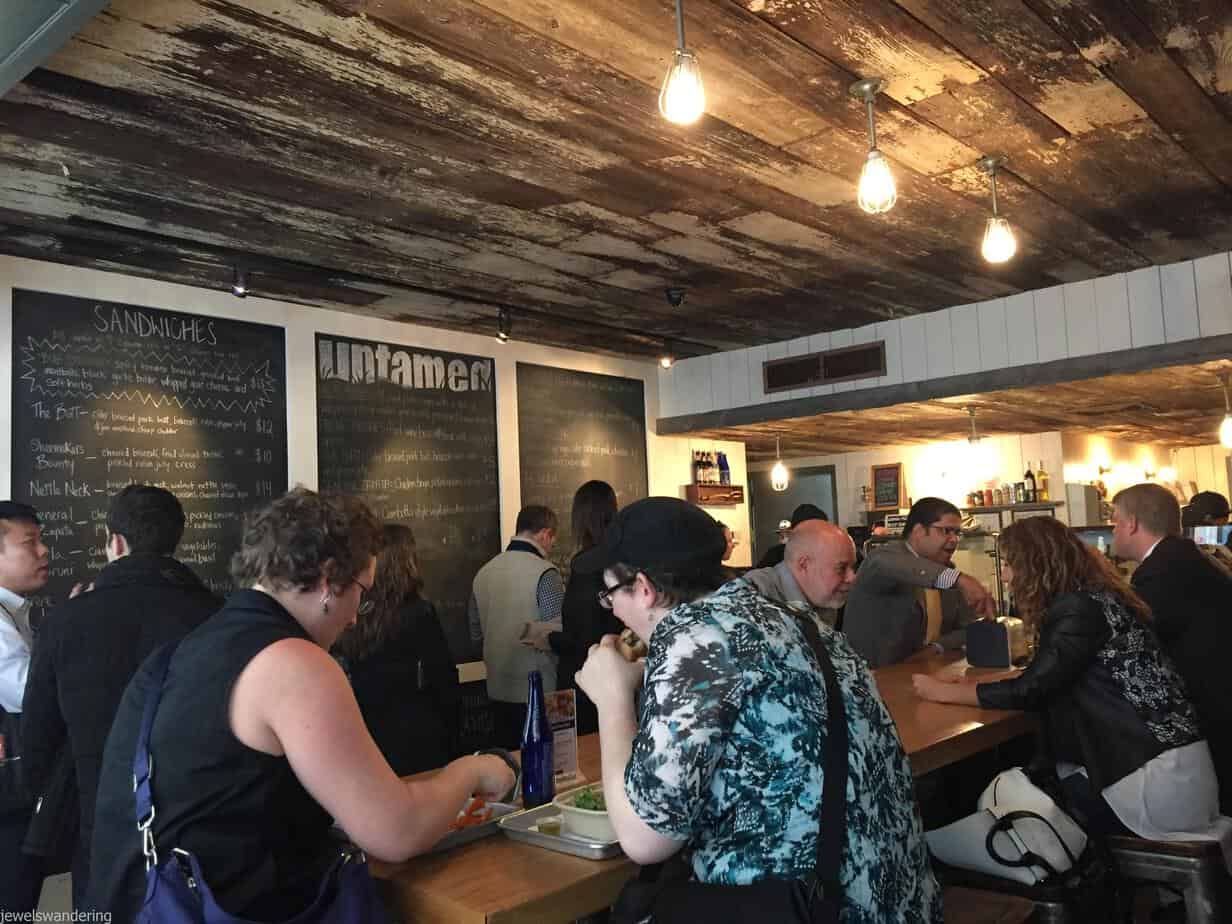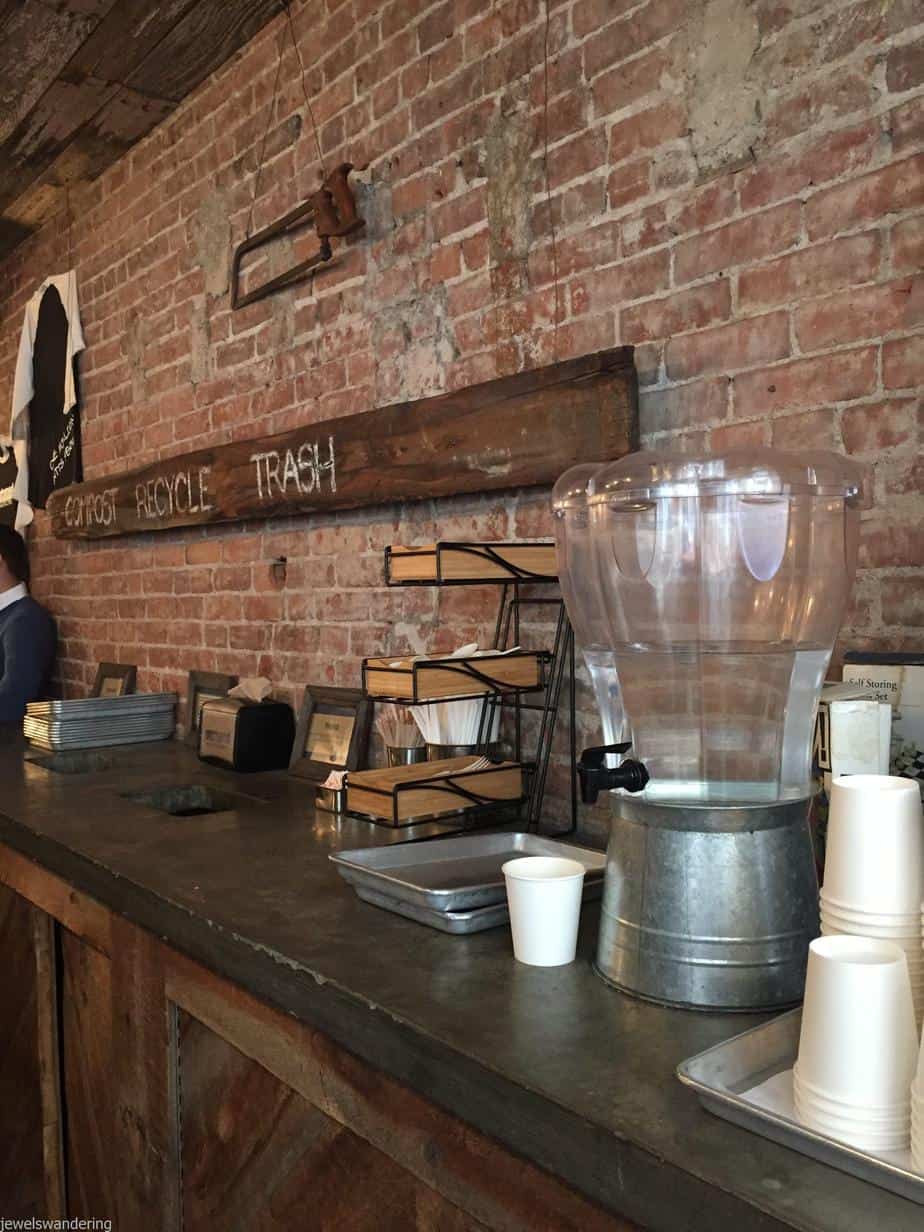 The sandwiches didn't take long to arrive.  We both ordered the Frere Jacques which was the port wine braised beef brisket, caramelized onions, gruyere cheese, whole grain mustard, with crispy tobacco onions.  If you are allergic to gluten, they also have a gluten free ciabatta for you!
Umm, they were so freakin good.  The meat was tender and the flavors made my mouth sing.  Corny, but so true.  My only complaint was that it was quickly gone! We didn't order any sides to go with it, which in hindsight, I should have done because I could have done with eating a little more.  I would say that it would have been nice if they gave you a little side salad to go with it, but that is an extra $5.  Womp womp.  I do hear their chili is delicious, though… Next time!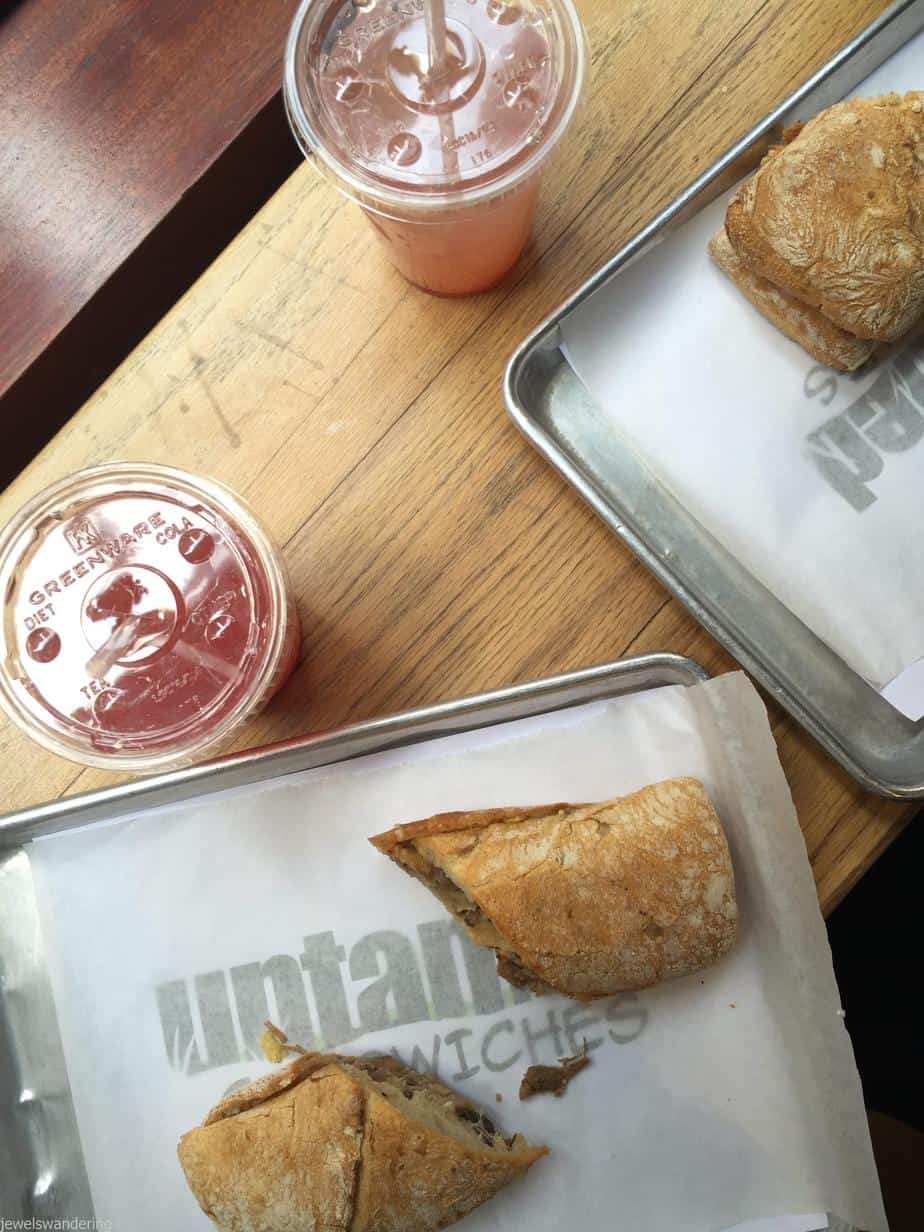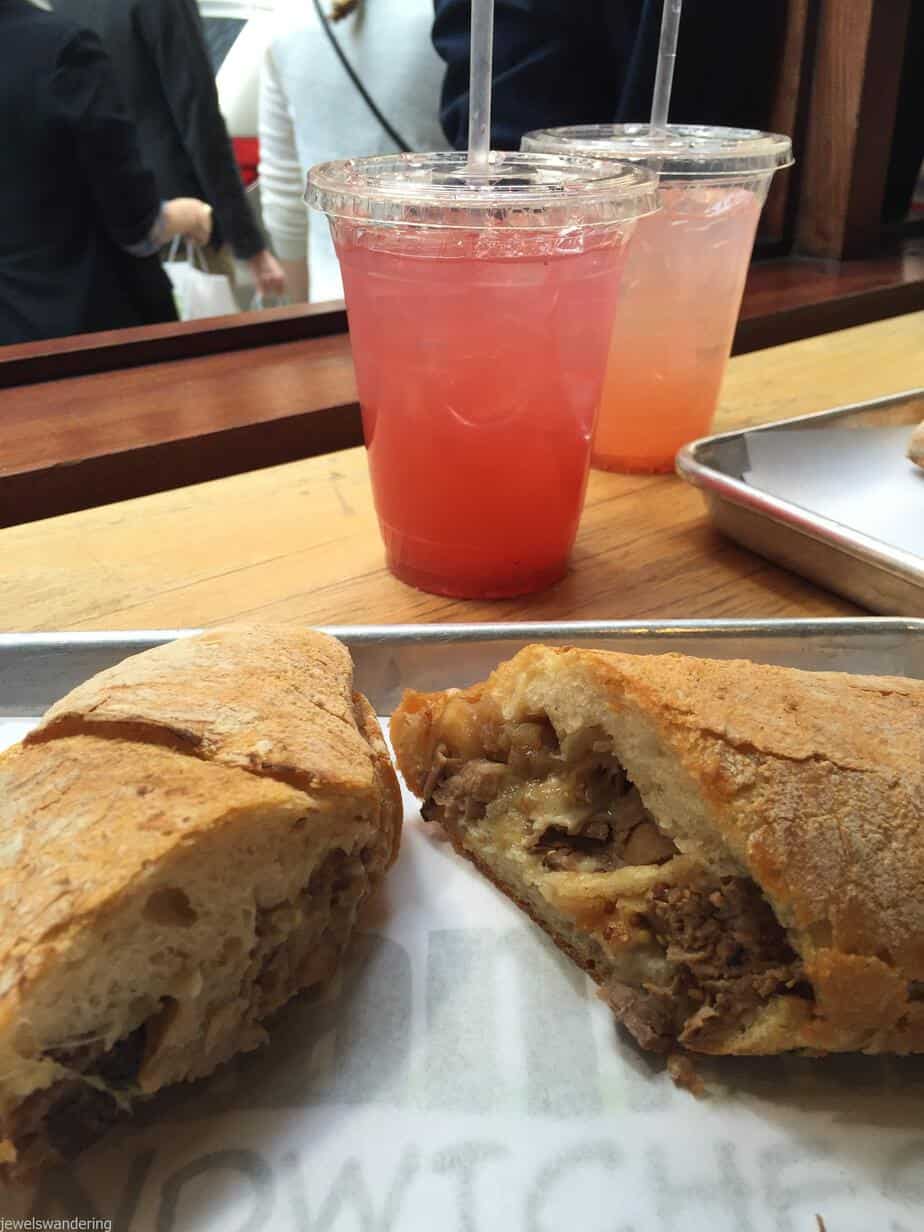 So if you're ever around midtown and you need a quick bite, take the time to go to Untamed Sandwiches. Truly, it will not disappoint!
Untamed Sandwiches can be found on 39th Street between Fifth and Sixth Avenues.