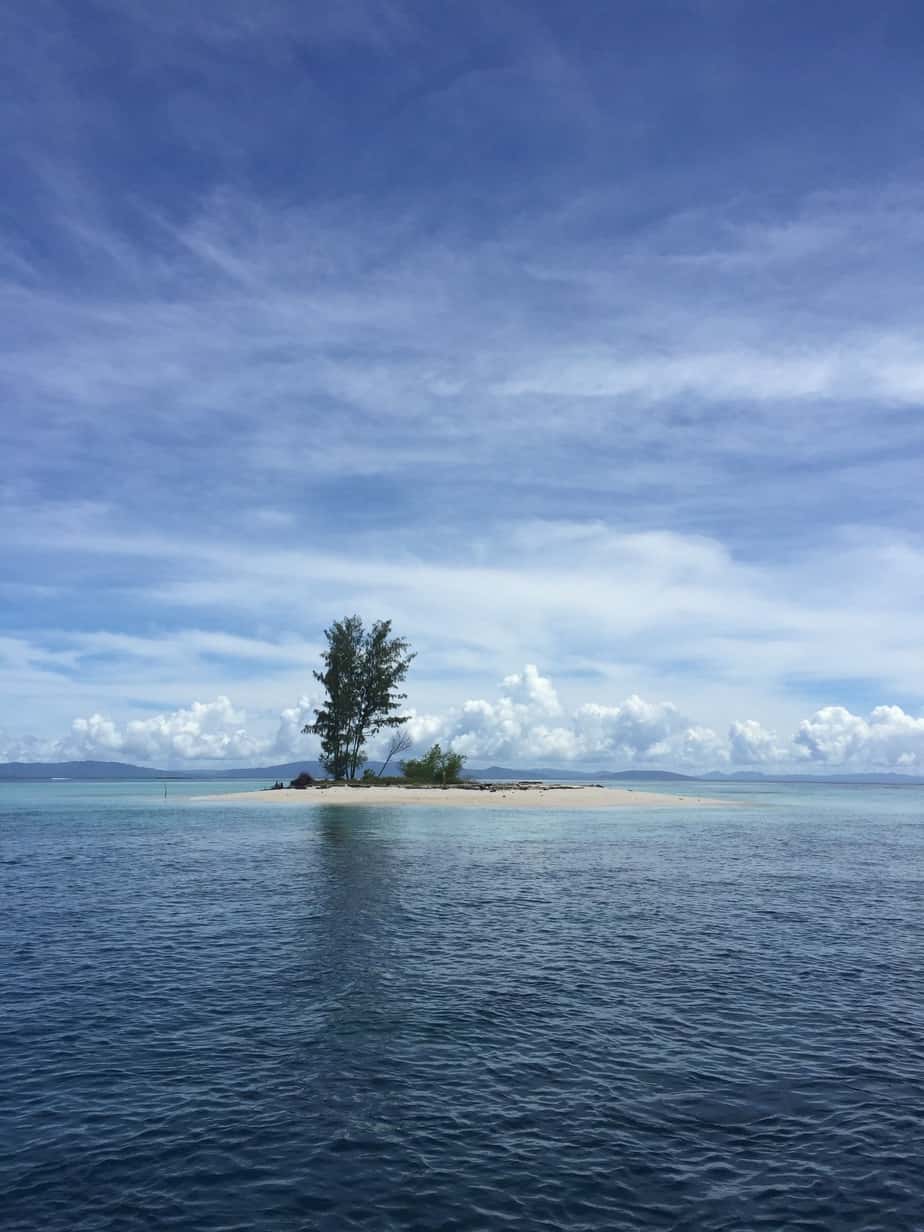 I feel like time is slipping me by, but it's Friday so I'm not complaining! And next week is another short work week so I'm chilling. And let's kick off this Friday with some more more of Raja Ampat. But this is the other side of Raja Ampat, not that Raja Ampat.
These are the little gems of Raja Ampat. The places that you don't hear about, but the places that the locals know of, or in this case, the dive masters know of as we hang out during our dive stops. Thing is, there is something like 16,000 islands that make up Raja Ampat. I haven't even begun to scratch the surface. Does anyone have a boat they can lend me so I can go sailing around there? And please, come with me!
Bat Island
What a cool little island! As we were pulling up, Irvi, our dive master told us to look high up on the trees. You could hear the screeching of the bats from far away, but I thought they were just noisy birds. Nope! We were told they were bats. And there were thousands of them, hanging upside down from the tree branches and or flying around. Super cool!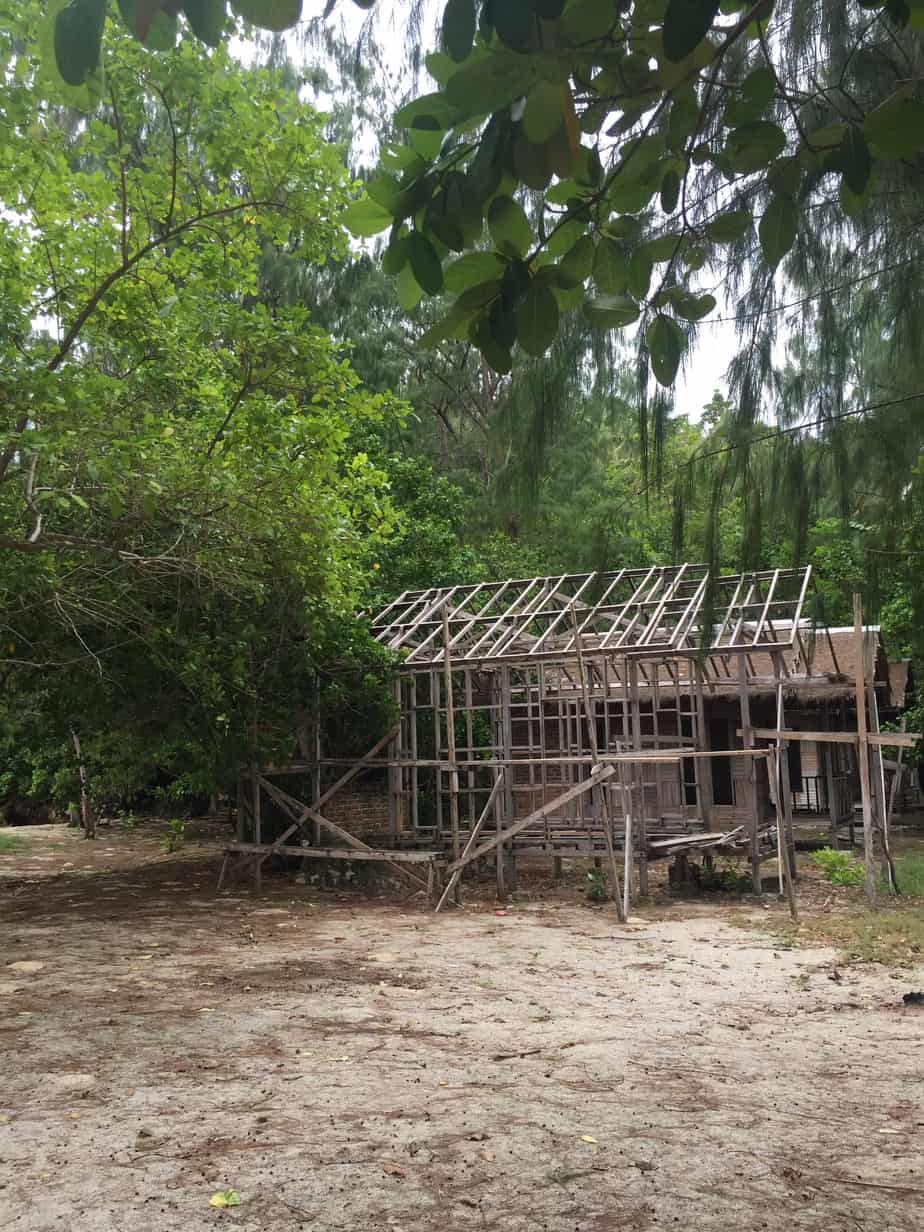 As you can see, someone had clearly started building some bungalows on this island and didn't complete it. We explored a bit to see that there were 3 completed bungalows and 2 that were half finished, but there was no one on the island though there were signs of life in the completed bungalows. I honestly wonder where they were because it was a bit spooky!
Thing is, you can't just build a resort or a structure on these islands unless the village chiefs allow you to. And there isn't just one village chief you need to cajole, but a few! If one says no, then you're out of luck – that is probably what happened on this island!
Unknown Island #1
We pulled up to the beach of this island and it was just so beautiful. Plus, there was a white tomcat greeting us from the distance. The friendliest cat who was just hamming it up for free food. Not sure if that cat belonged to someone, but I'm sure he gets enough food from other divers like us. And there is a village on the other side of the island, so maybe he belongs to someone from there. I tried to take a picture of him, but he wasn't cooperating. The dog, on the other hand, was more compliant!
There were also some rope swings hanging from the trees. As we were pulling out, these little kids ran up the tree, got on the ropes and swinged to their hearts content, all laughing with joy. 🙂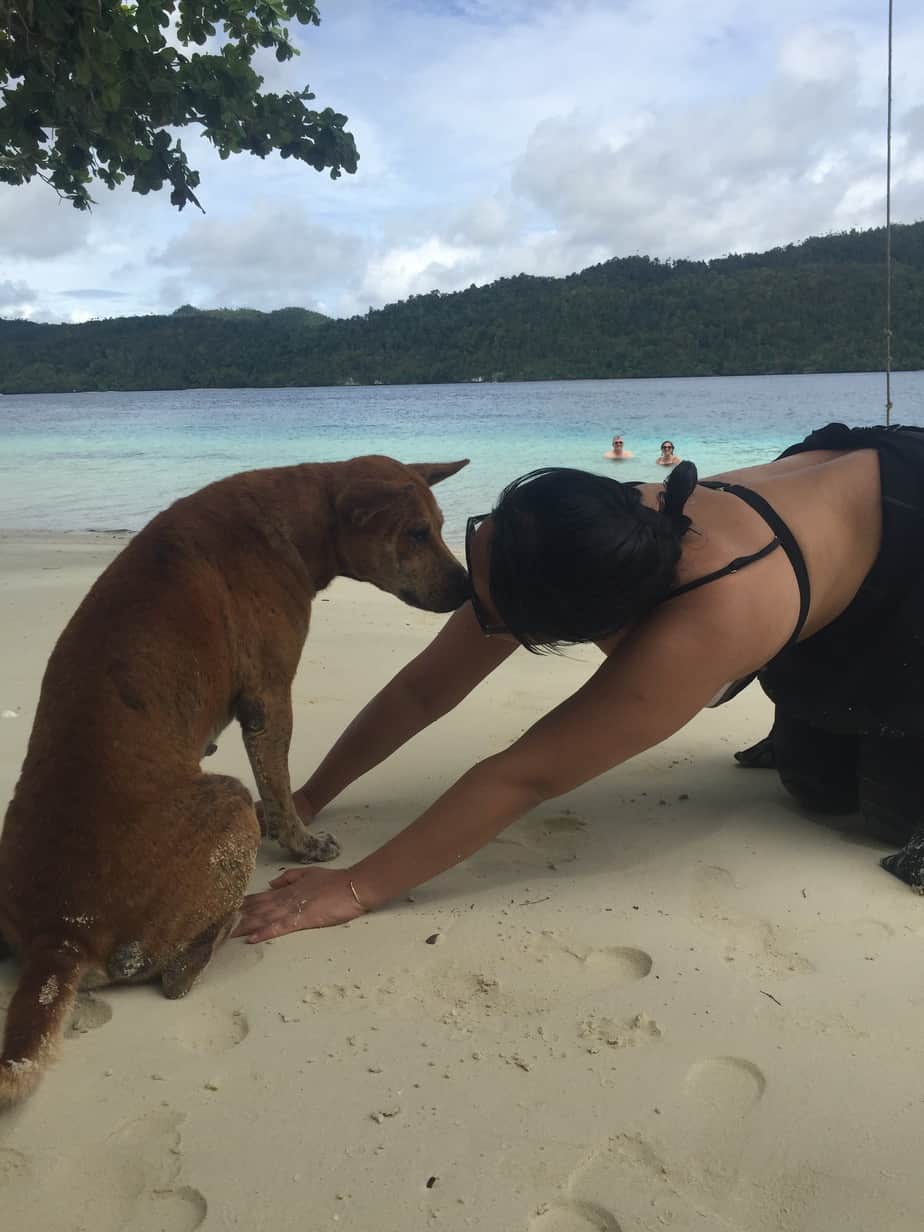 Village Island – not the real name!
Well, I'm not sure what the name of this island is, but there is a village there and we just docked at the jetty. There are apparently ~36 villages around Raja Ampat with this being one of them. From what I could see, there was basically a strip going from one side to the other with house on both sides. I witnessed a woman doing her washing in the sea and it did make me wonder how the clothes turn out once its dried? I mean, it is salt water washing after all. As we left, the little girls came running to see us off. They were so shy but they let me take their picture. 🙂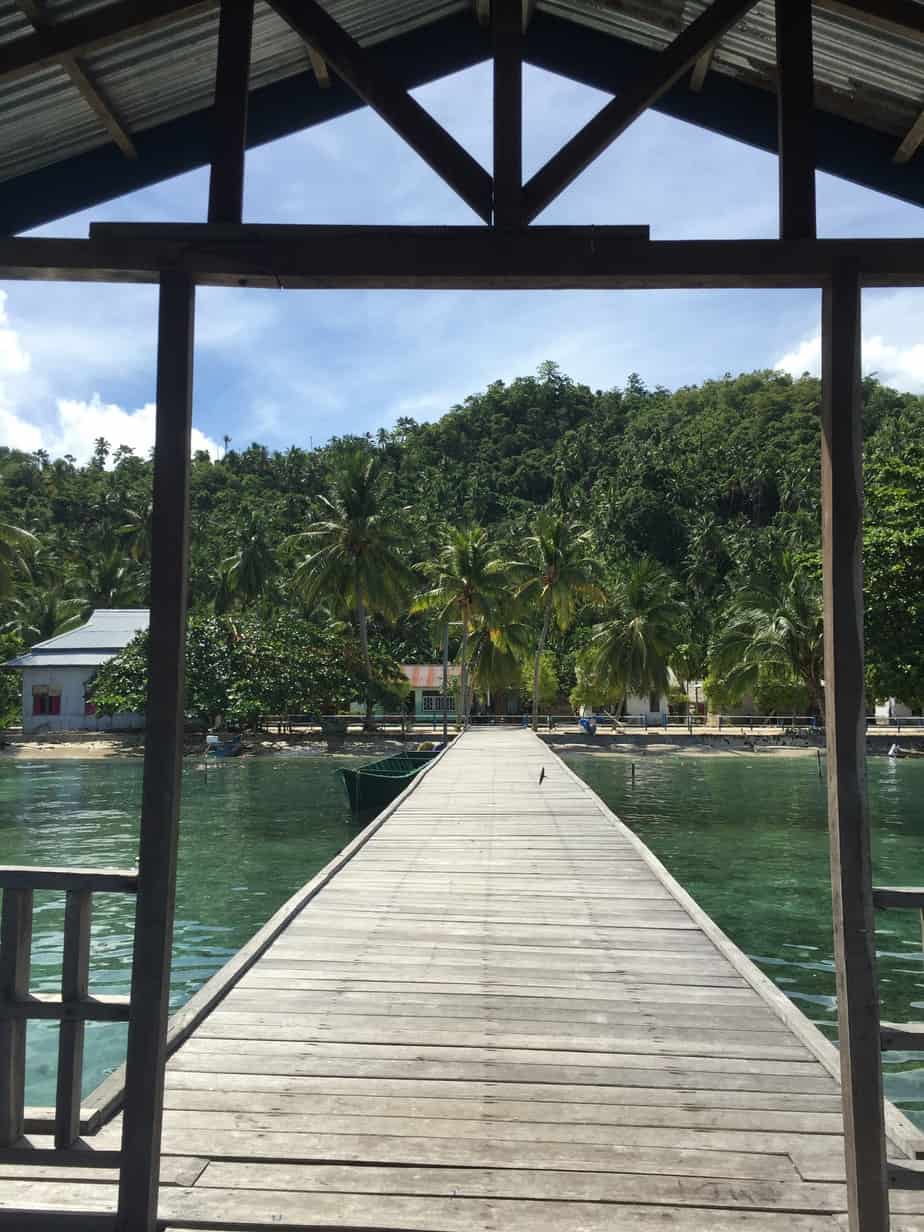 Unknown Island #2
This one was such a beauty! It was basically a sandbar in the sea and it was so sweet to see some yellow wild flowers growing there along with some trees surrounded by pristine turquoise water. Totally stunning! But there was no shade and the sun was quite unrelenting. I cooled down by taking off half my wetsuit and just chilled in the water. Bliss! 
Urun Island (or is it Warun?)
This one was my favorite!!! I'm not sure you can call it an island, it's really just a little sandbar. It's not big at all but there is just one sole tree growing from it. I actually made the captain of the boat get closer to it so I can take a better picture. Hehe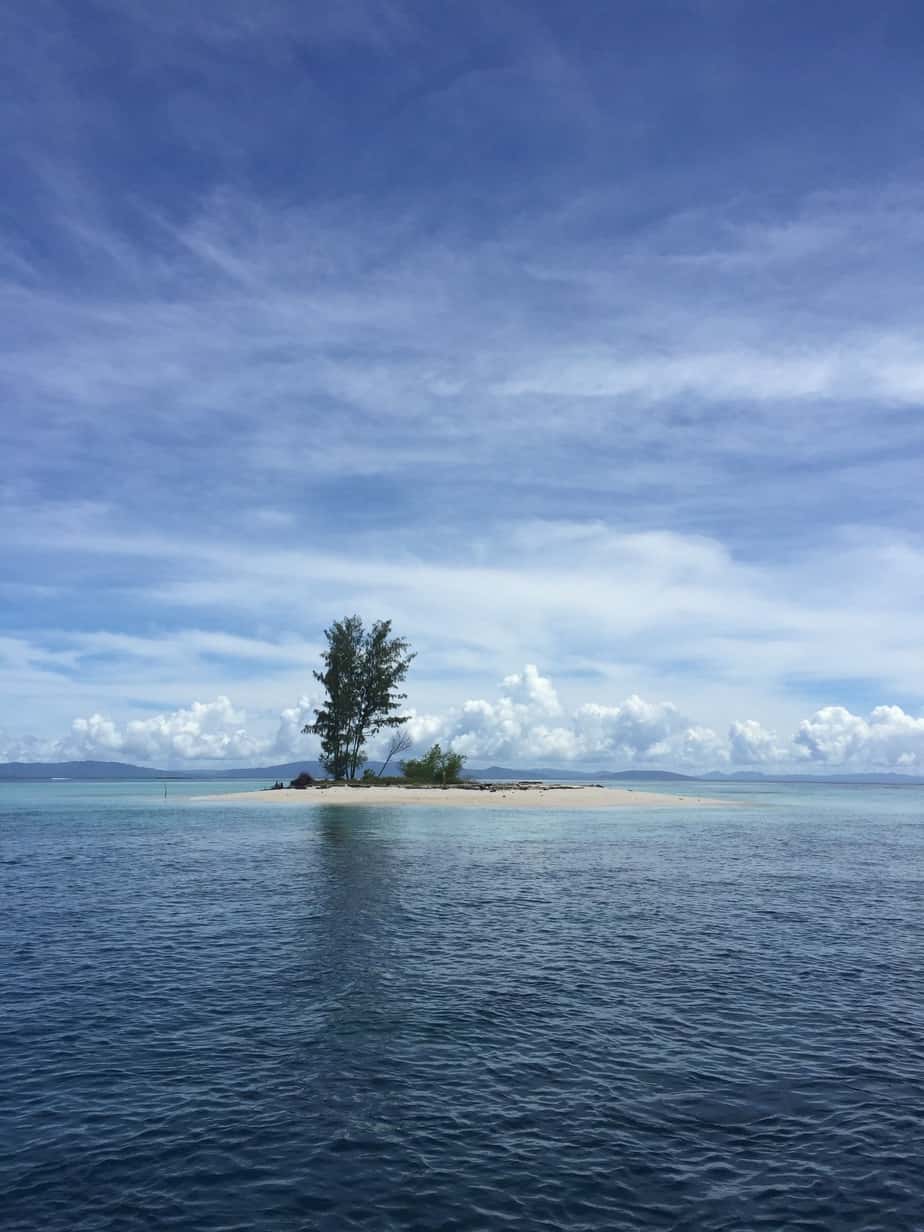 So that concludes the little tour of the gems I got to experience in Raja Ampat. Honestly, what a gorgeous place!
Which one was your favorite?
Have a great weekend, lovelies!